*Before the article starts, I want to give a quick thank-you to all of the doctors, nurses, scientists, physicians, and medical professionals who are working insane hours in less than preferable conditions to try and get us out of the situation we're in. I don't know how much far one guy's thanks will go, but you guys are heroes, now more than ever; please don't let anyone tell you otherwise.

Welcome to the seventh installment of 'Meet the Reporter,' or as I prefer to call it, screaming into an overcrowded content window emphasized by a global pandemic.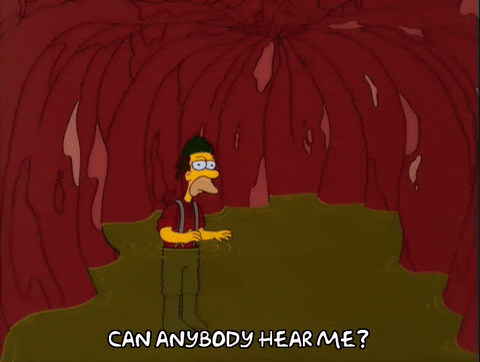 season 12 episode 21 GIF Giphy
As per usual, this is our monthly series where we here at ASU Odyssey want to give you a bit of insight into our lives. This month is diving into a question that's been prevalent the last few years, and has only escalated in the last few weeks: if I'm stuck at home, say, during a near-nationwide shutdown, what should I binge to pass the time?
Let me be perfectly clear: I'm not great at binge-watching. I'm getting better at it, but I don't keep up with TV trends nearly as much as film trends. That being said, there's been a few series that I've had the chance to catch up with. I certainly don't know how "original" my choices will be for some of you that do binge multiple series at a time, but I think all of these series are worth a watch on some level or another, especially if you've ever related with my taste in content.
If you want to talk about shows that I WANT to binge soon, then fellow human, I have a laundry list that I'll run off quickly:
Star Trek/Star Trek: The Next Generation, Hilda, Scooby-Doo: Mystery Incorporated, Narcos, The Runaways, Raising Dion, I Am Not Ok With This, Living With Yourself, New Girl, The Americans, and Breaking Bad (yes, I've never seen an episode of Breaking Bad Before, I told you, I'm not good at this).
On to the list, here are 5 Things You Should Binge-Watch During Quarantine!
1. Star Wars: The Clone Wars (2008 - Present) (Disney+)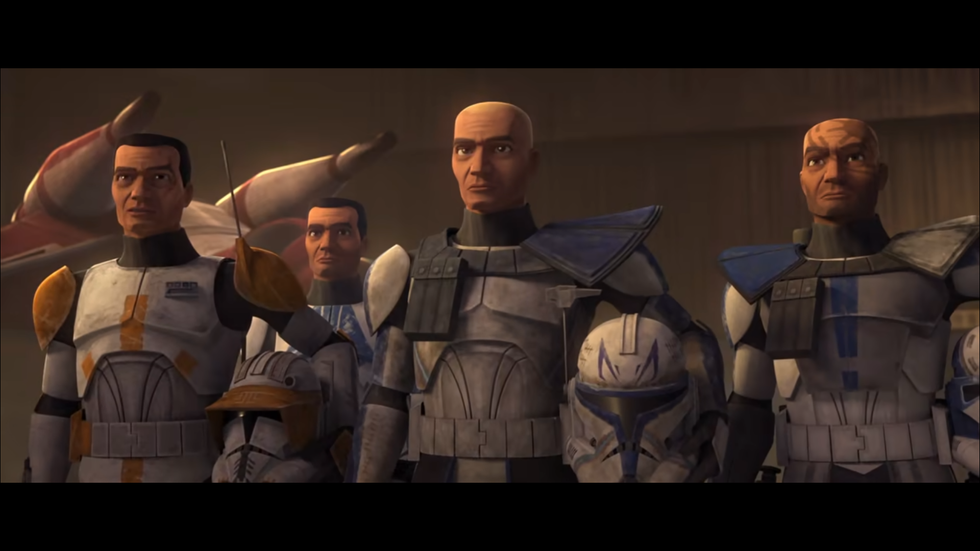 Dee Bradley Baker voices the Clone Troopers in Lucasfilm's 'Star Wars: The Clone Wars'
Photo Credit: Star Wars - YouTube
Did I rewatch 'Star Wars: The Clone Wars' purely for my own fandom or as a hint for *a future article? That's still up for debate, but either way, I had a blast revisiting the television side of 'Star Wars' in honor of the show's return for a (seemingly final) seventh season. You might think that blasting through over 100 episodes and an animated feature film might be a bit intimidating and you're likely right.
The show's first two seasons, in particular, don't escape some of the prequel trilogy's more questionable dialogue and pacing sensibilities, and it can definitely take some time for new characters like Ahsoka Tano, Captain Rex, and Cad Bane to sink in. But around the end of Season 2/start of Season 3, this show really becomes something special. It builds on so much mythology of the franchise after it, from the ramifications of variety in the clone army to the blind hubris/militarization of the Jedi Order to those aforementioned new characters feeling like they've always been a part of this story.
In addition, I was surprised at just how many of these episodes held up from when I watched them in middle school, whether they were single episodes of new side characters or expanded story arcs that delved into questions I never thought the franchise would touch. 'Star Wars: The Clone Wars' isn't just pivotal storytelling for the prequel-era, but for 'Star Wars' in general, and I can't wait to see how Season 7 ties everything up.
*Seriously though, keep your eyes out for that Clone Wars article in a month or two...

2. Black Lightning Season 3 (2018 - Present) (Netflix/The CW App)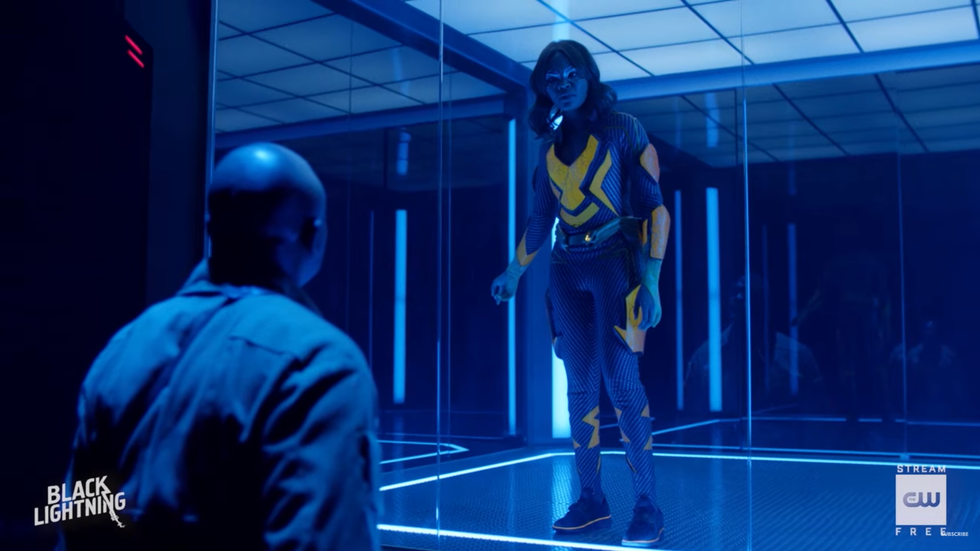 Wayne Brady and China Anne McClain star in CW's 'Black Lightning'
Photo Credit: The CW Network - Youtube
Ok...let's address the elephant in the room: I stopped doing the Arrowverse Recaps with pretty much no warning. There were a variety of reasons for that, but the biggest was that my schedule has been getting more cluttered as of late and I simply didn't have the time to compile an article for every show. Now that doesn't mean I haven't stopped watching (actually quite the opposite) but it did mean that I wasn't able to catch up on shows like Season 3 of 'Black Lightning' until they hit Netflix this past month. Honestly, it was well worth the wait.
Granted, I've been on the 'Black Lightning' hype train since Season 1, but even though I'd consider Season 3 the most inconsistent of the three seasons, it also had some tremendous highs as well. In Season 3 specifically, we get to see Jefferson struggling with having to work with authority, the different ways the rest of his family are affected both physically and emotionally, and see the rise of some of the most fascinatingly complex superhero antagonists this side of 'Daredevil.'
More importantly, I also can say pretty confidently that 'Black Lightning' is easily the most accessible when it comes to binge-watching, as most (if not all) of its episodes are based in multiple-episode arcs. In fact, in catching up with Season 3, I was amazed at how well it flowed as a binge format story. If this was the show in the Arrowverse that you may have skipped over (and I know many of you have), I encourage you to give it a chance and see just where this kind of storytelling can go.
3. Hip-Hop Evolution (2016 - Present) (Netflix)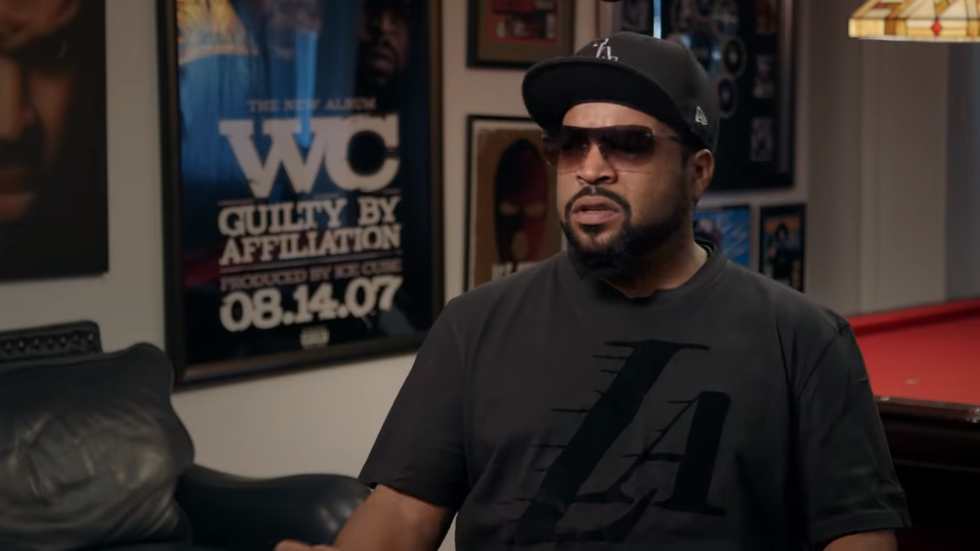 Ice Cube appears in the Netflix series 'Hip-Hop Evolution'
Photo Credit: Hip-Hop Evolution - YouTube
Some of you VH1 fans out there might remember a 2011 series called 'Metal Evolution' from Banger Films' Sam Dunn and Scott McFadyen that attempted to dissect and analyze the history of metal music. I absolutely loved that series growing up and to see that same team tackle the history of hip-hop already had my attention. Thankfully, 'Hip-Hop Evolution' is just as investing and compelling as its predecessor that also respects the complexities and varying styles of its subject matter.
Canadian rapper/broadcaster Shad takes viewers into the history of, not just hip-hop music, but culture, fashion, and art with an incredibly likable interview style, only helped by his cavalcade of guests ranging from KRS-One to Sean Combs. We get to see the very early start hip-hop's pioneers, how rapping, DJing and breakdancing came to evolve as art forms that defined entire generations of artists, the mainstream's love/hate relationship with rappers, and even get into lesser-known topics like the mixtape boom of the late '90s.
It's also not just central to Los Angeles and New York as other docuseries have tried; everywhere from San Francisco to Detroit to Atlanta gets its moment to explore and it all is maneuvered into a fascinating piece of music history. As far as music history goes, this is essential watching and with only 16 episodes to its name, Season 5 can't come soon enough.
4. The Toys That Made Us (2017 - Present) (Netflix)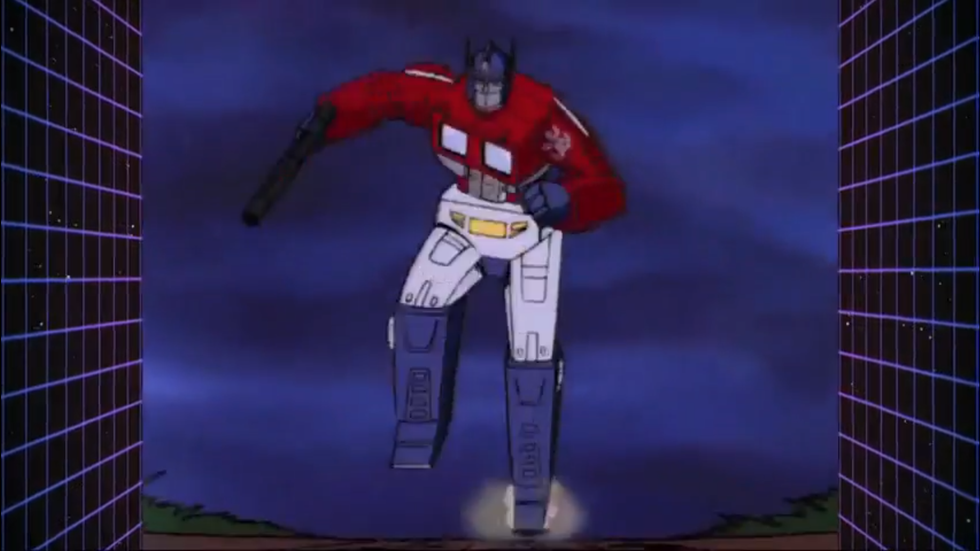 'Transformers' is one of the toy brands explored in the Netflix series, 'The Toys That Made Us'
Photo Credit: ERiKC3000 - YouTube
Another Netflix documentary series (not called 'Tiger King') that I cannot recommend enough, this one from producer Brian Volk-Weiss, who is best known as a stand-up comedy producer for everyone from Arsenio Hall to Ali Wong. Each episode of the series goes into the history and impact of different toy brands, from the gender demographics that defined the creation of 'Barbie' to the incredibly convoluted rights history of the WWE line of action figures. Surprisingly, the show manages to make all of those different brands feel universally appealing.
All of us, at some point or another, have had toys mean the world to us and this series, beyond the business deals and brand opportunities, really tries to extend that love to every kind of toy. I found that I was getting just as invested in the stories and mass appeal as I was my connections to the toys (see how I got legitimately emotional watching the LEGO episode). Add to that some legitimately funny narration, quick but not distracting editing, and some great commentary from around the toy world to add that sense of personality, and you're left with a solid watch.
5. 8-bit Music Theory (2016 - Present) (YouTube)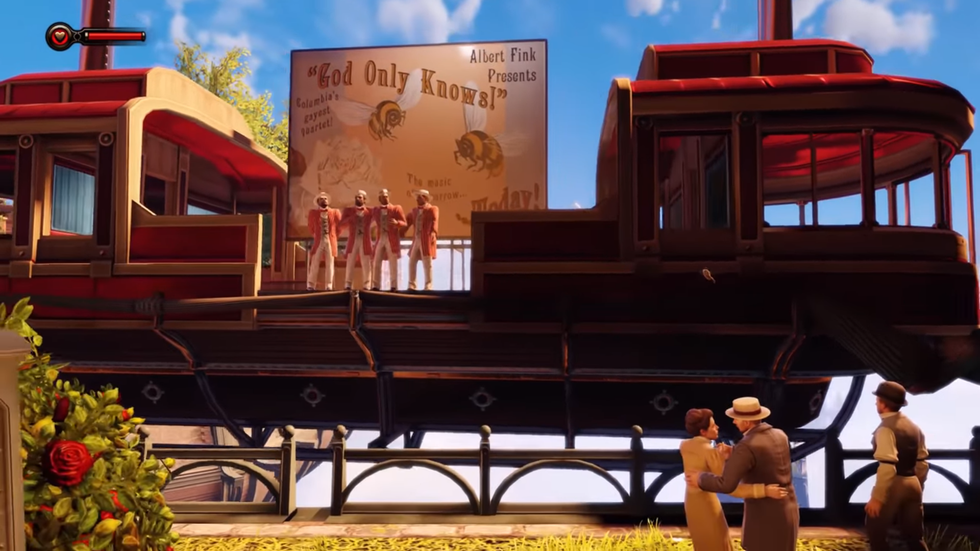 'Bioshock Infinite' is one of the video games explored in the YouTube series, '8-bit Music Theory'
Photo Credit: 8-bit Music Theory - YouTube
Yes, I'm highlighting a YouTube series; what, did you think binge-watching is only paid-for content? '8-bit Music Theory' takes video game music and soundtracks and attempts to deconstruct them through, what else, music theory. I just found this channel a week before writing this article and I can't think of too many channels where I've gotten hooked this quickly. The bizarre thing is that I'm not necessarily a gaming enthusiast or a music theory nerd, and yet I know/care JUST enough about both to get invested in this content.
It can't be overstated (even if it has been said to death) that music is one of the key aspects of engaging emotionally in art. In 8-bit Music Theory's case, that idea is framed around deconstructing the music video games have canonized and getting to the heart of why melodies hit us in the ways that they do. This ranges from the evolution of Mario Kart's iconic "Rainbow Road" theme, the integration of ragtime jazz to 'Cuphead,' and of course, plenty of 'Persona 5' discussions. It's the kind of nerdy content that seems intimidating to get into, but we get driven along by a knowledgeable narrator with some great visuals and relaxing pacing.
What shows are you guys keeping yourselves occupied with? Are you going back to old favorites or trying something new?
Either way, keep your heads up, call your loved ones, and WASH YOUR HANDS!
____________________________________________

Want to follow me on social media? Follow me on Twitter and IG @TheMovieKing45