Lily was my girlfriend's dog first, but when we moved in together Lily came to live with us. When I get home from work or class she is so happy to see me and it is as if I was there from the beginning.
She is a sweet girl once she gets to know you and she loves attention. She always wants to be a part of what you are doing, whether that's sitting on the couch while you watch t.v. or standing in the kitchen watching you cook.
Get to know Lily better below!
About Lily:
Age: 3
Weight: 5 lbs
Where they were born: Glenpool, Oklahoma
Current location: Stillwater, Oklahoma
Nicknames: Lil, Lily May
Best friend: A stray black cat that roamed around our old apartment complex
Favorite toy: A tiny plush Scooby-Doo
5 Random Facts About Lily:
1. Her full name is Lillith Mayflower Owens.
2. She broke her arm as a puppy and had to get surgery. There is now a metal rod in her right arm.
3. She is TERRIFIED of flies and will run and hide under the covers of the bed if she sees one in our house.
4. She loves chewing up tissues, so during allergy season we have to keep an eye on her.
5. She hates the rain and will refuse to go outside, sometimes even if it is just sprinkling.
3 Places She Loves To Go With Her Humans:
1. She absolutely loves car rides, doesn't matter where we are going, she just wants to tag along.
2. She loves going to see my girlfriend's parents and siblings. In a perfect world for Lily we would all live together.
3. She really loves the park, as long as there are squirrels she can chase.
The Best Pictures Of Lily Ever Taken: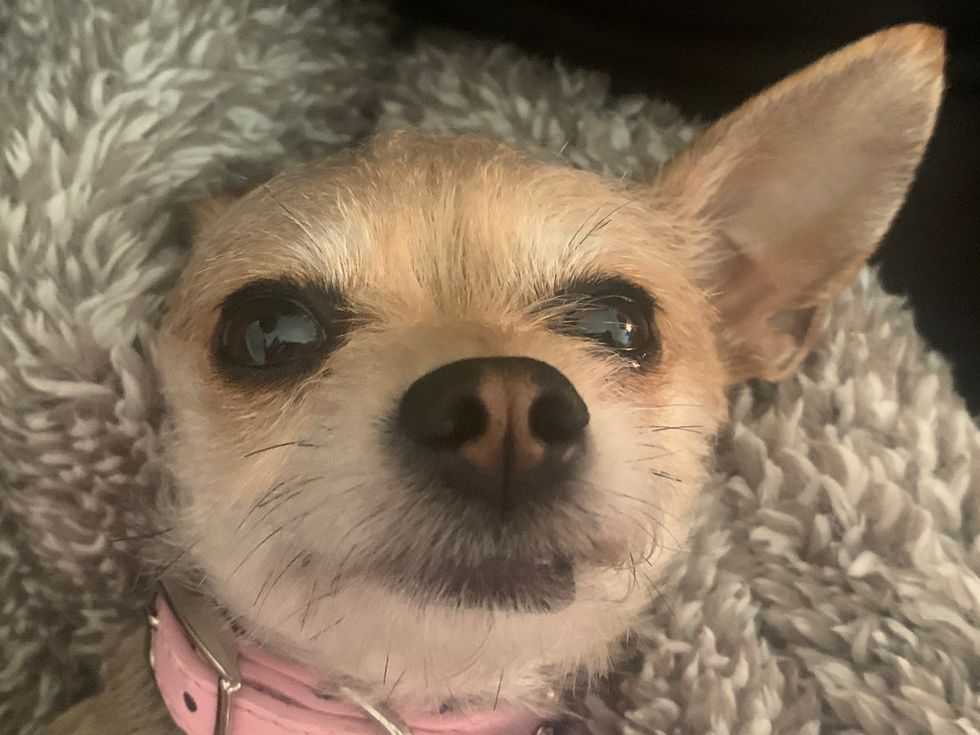 Personal Photo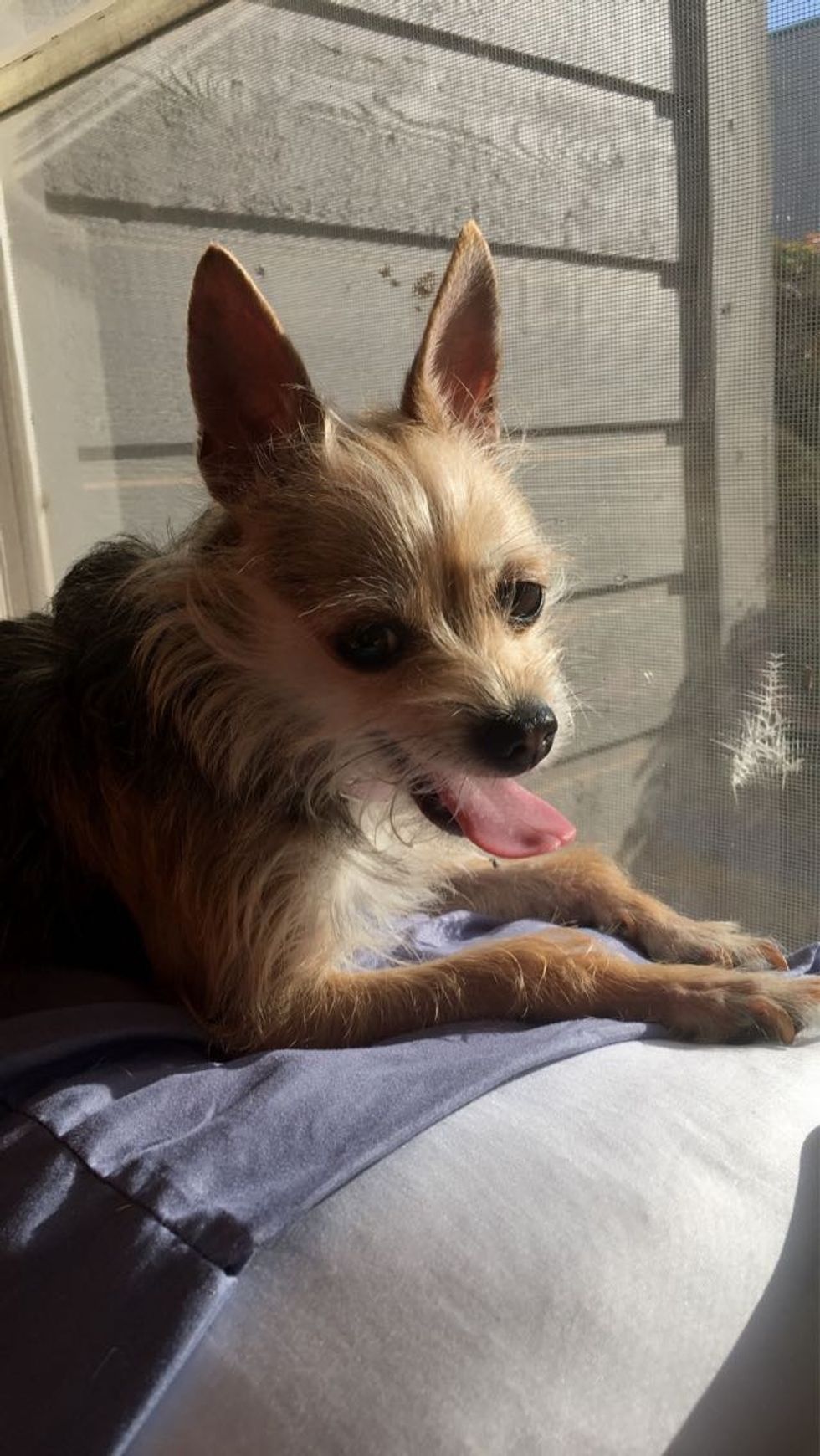 Personal Photo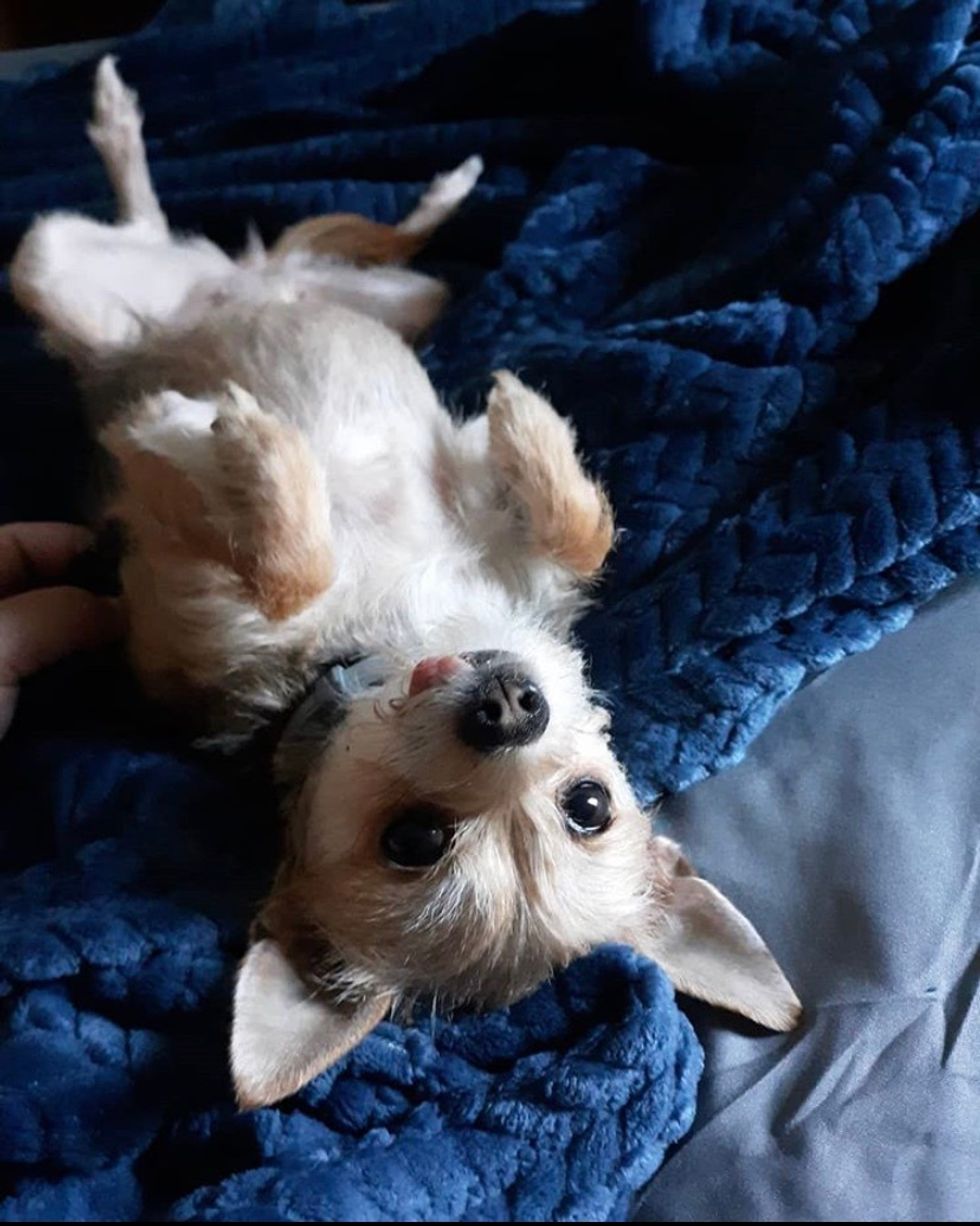 Personal Photo