Ever since I was a little girl I loved dogs. I don't just mean that I loved them the way most people do but I mean I really really loved them. I longed for my own dog and after literally making power points to persuade my parents to get one, we got a family dog. I loved her so much but she died of old age while I was in high school. I was sad and I missed her but I was ready to take the leap to get my own dog. So while visiting some family in West Virginia I found a French Bulldog breeder and came home with Jenny!
About Jenny:
Age: 3
Weight: 25 lbs of muscle
Where they were born: West Virginia
Current location: North Carolina
Nicknames: Mouse, my love ( lol I know), little angel, piggy
Best friend: Her mother (me)
Favorite toy: Anything that her sister Ellie is playing with
5 Random Facts About [Jenny]:
1.She was very sick when I got her though because the breeders lied to us and did not tell us about issues she had. She couldn't keep food down, was so skinny, and had seizures. I was told many times by the emergency vet that I needed to prepare to say goodbye to her just weeks after getting her. However, she slowly started getting better and now she is one of the strongest dogs I know!
2. She is very protective over me and my mom, like if anyone tries to hug us she gets jealous
3. She doesn't like suitcase wheels
4. She loves to bite blankets
5. When she was sick we had to put her in a baby chair to keep her upright to swallow her food
3 Places They Love To Go With Their Human:
1. The park but not too long because of her smooshy face
2. The trash can at the clubhouse in our neighborhood (not sure why)
3. The lake
The Best Pictures Of Jenny Ever Taken: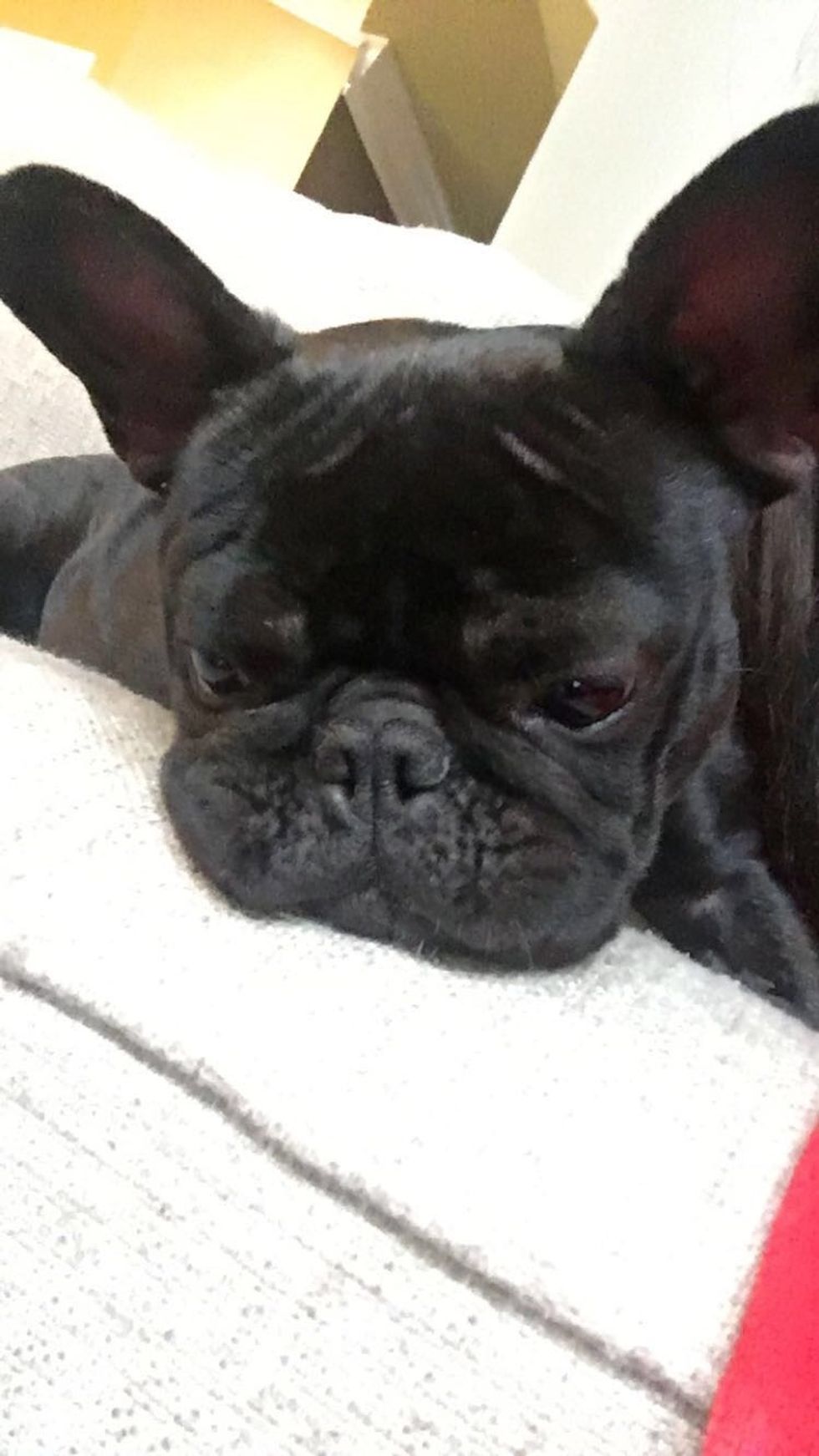 Smooshy faceGabriella Barcinas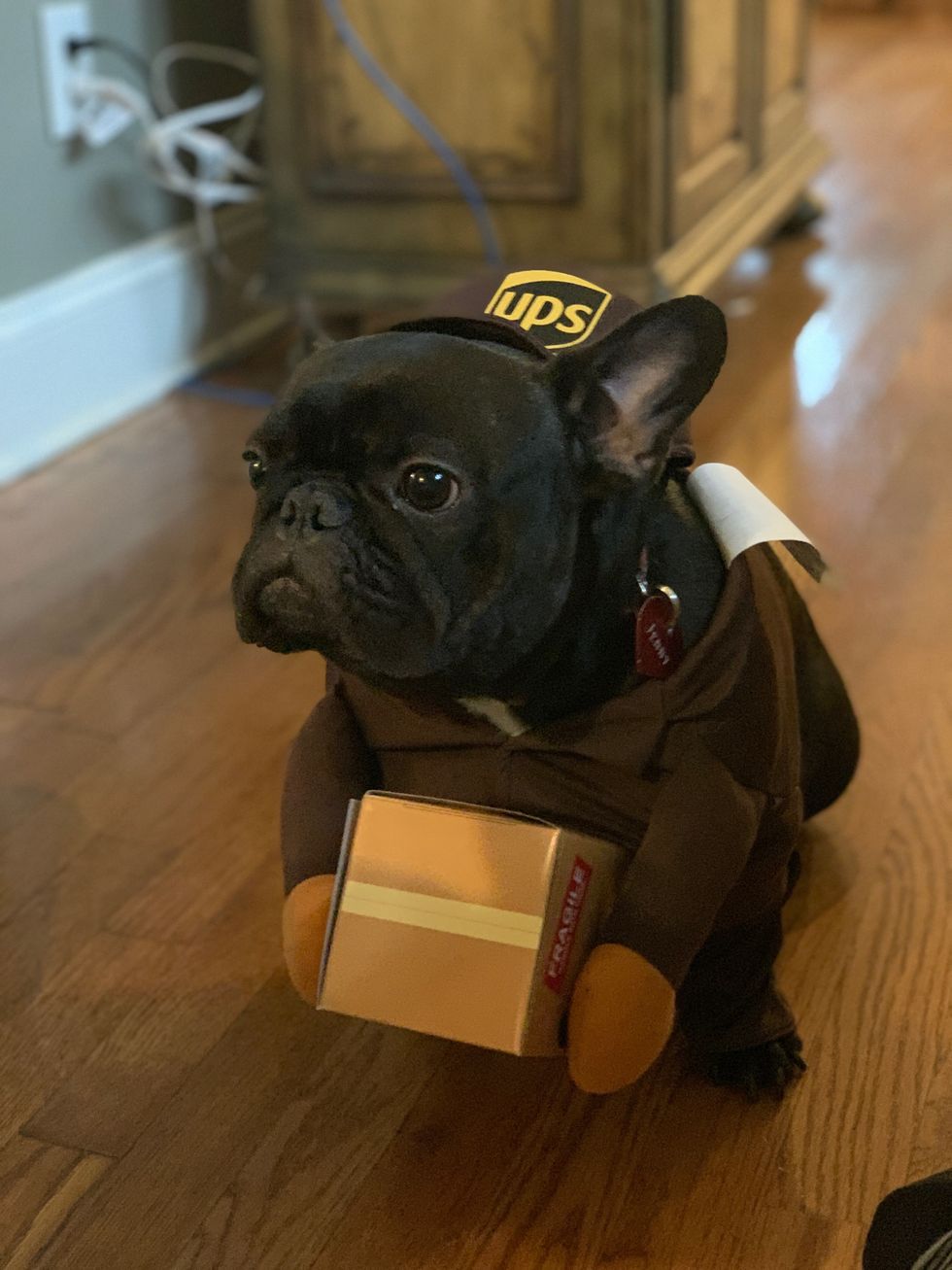 UPS Jenny Gabriella Barcinas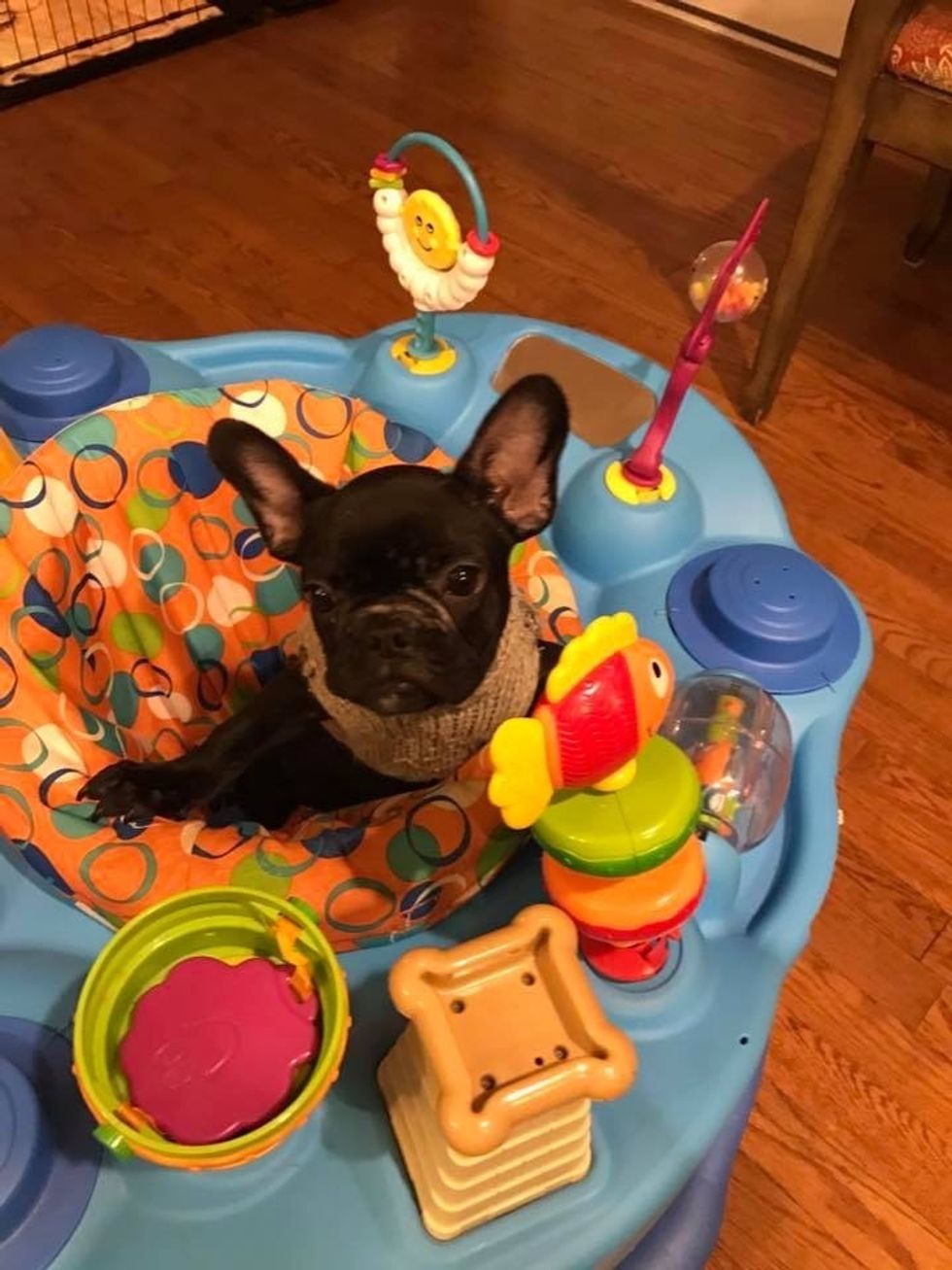 When Jenny was sick as a puppy Gabriella Barcinas
Want to follow Jenny's Instagram?
Instagram: https://www.instagram.com/jennythefrenchie1/?igshi... (Disclaimer, my little brother owns this account, not me)