When you think of Starkville, MS your first thought might be Mississippi State University. After living here for three years my first thought is that it loves its dogs! Starkville by far is the most dog friendly town I have ever lived in. I can walk or drive through town and I see dogs and their owners everywhere enjoying one another.
There are just so many dog friendly places around town you can take your dog to and spend some relaxing time.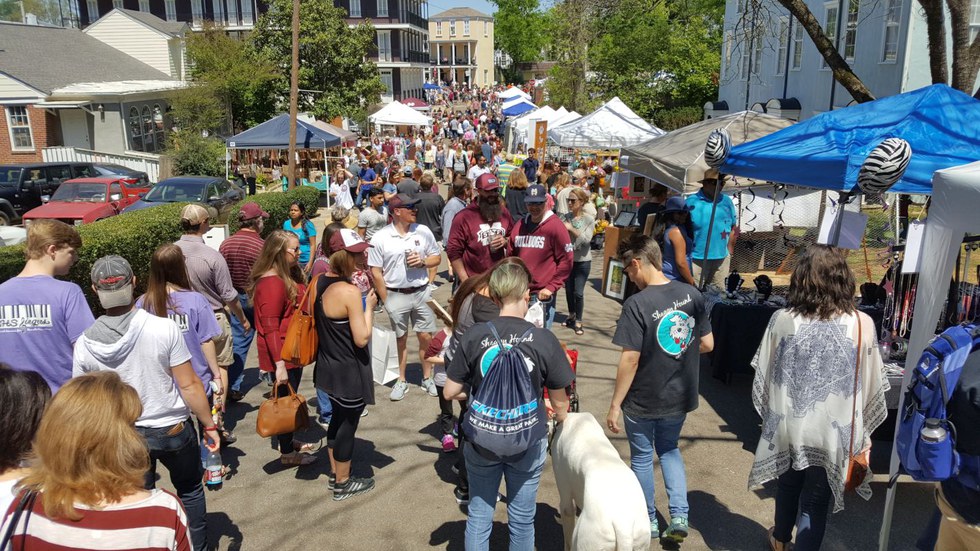 My husband and I talked about getting a dog but, decided to wait until he graduated from Mississippi State, got a job, have moved and settled in. You know the things most young adults after finishing school. After being married for two and half years I finally talked my husband into getting a dog. How could you live in Starkville without a dog and attend Mississippi State?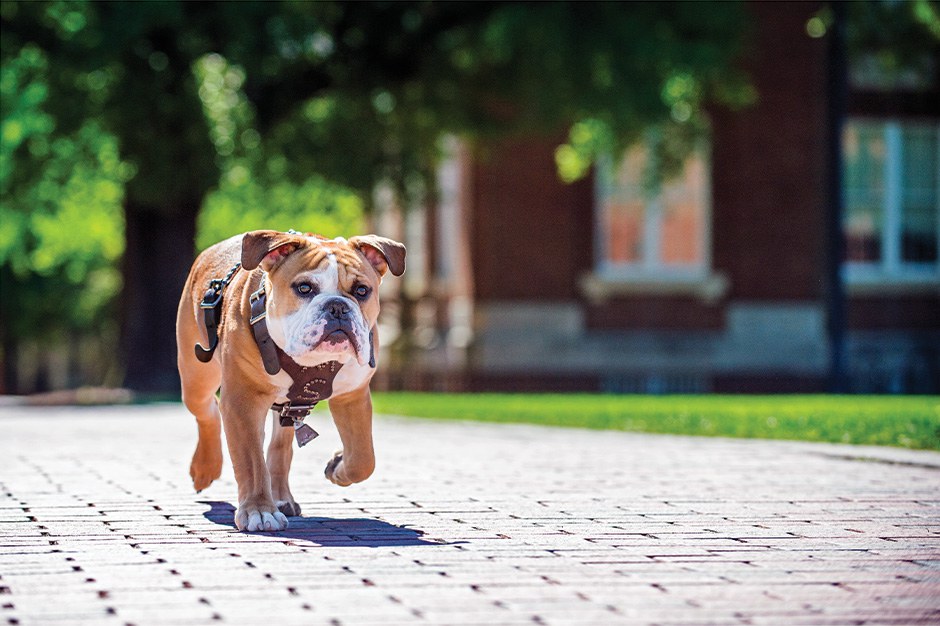 After talking it over we decided to adopt one from an animal shelter. After looking around at a couple of shelters we finally came across Oktibbeha County Humane Society. Looked what some of the dogs on their website and saw this sweet looking Hound mix named Buster/Slinky.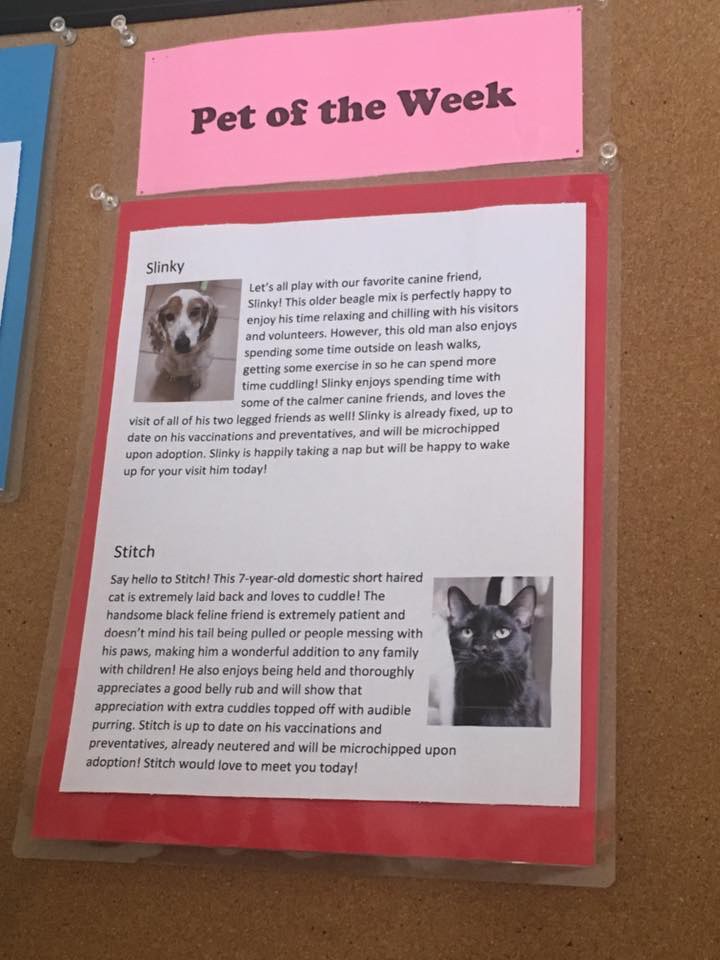 So, we went to Oktibbeha County Humane Society we looked at other dogs and they were all very sweet. But we finally go to meet the old Hound mix that we laid eyes on. I am not going to lie he was not in the best of shape. Buster/Slinky had hair missing on his tail, back, belly, and legs that was caused by the flea dermatitis and he had heartworms. But after spending some time out in the yard playing with him and talking it over we knew he was the one.
So, we adopted our hound! We speculate that Buster is a Beagle/Basset mix, for sure part Beagle! Oh my goodness, this dog wins my heart over and over again! I am so thankful for him.
Buster has gotten better. His hair has grown back for the most part. He is much more playful and active after receiving heartworm treatment, but he can still be lazy. Just a few things that I would like to tell about my "son".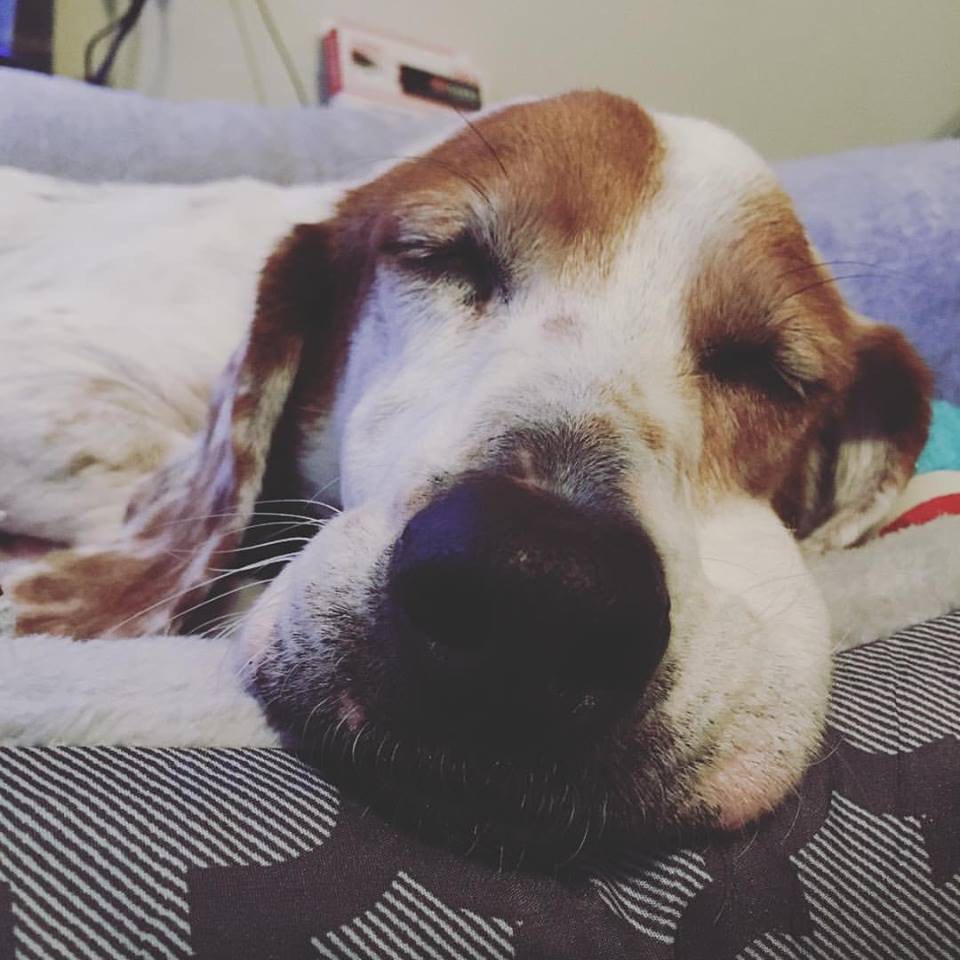 He's very social loves meeting new people especially kids. He's gotten into trouble with that Hound nose of his trailing whatever he picks up. He likes other dogs his size. He loves his tennis ball and his toy rabbit called "Bunny". He loves going to North Farm to roam with his friends Dixie, Lovey and Judah. He loves his treats T-bones and Snausages. He is a big fan of belly rubs and naps on his fuzzy blankets, especially after a meal.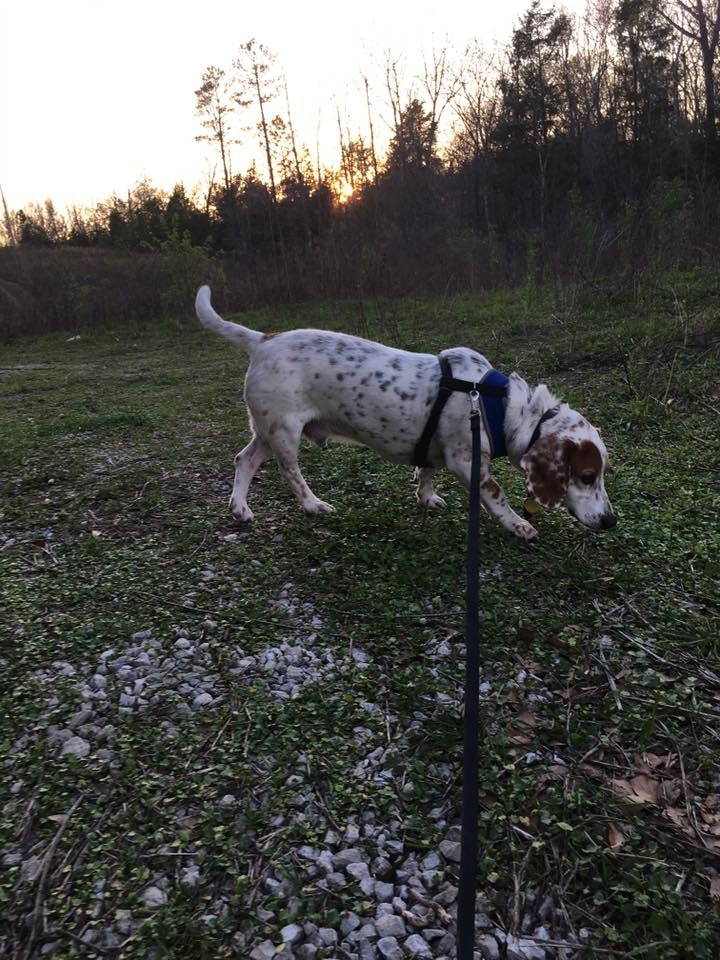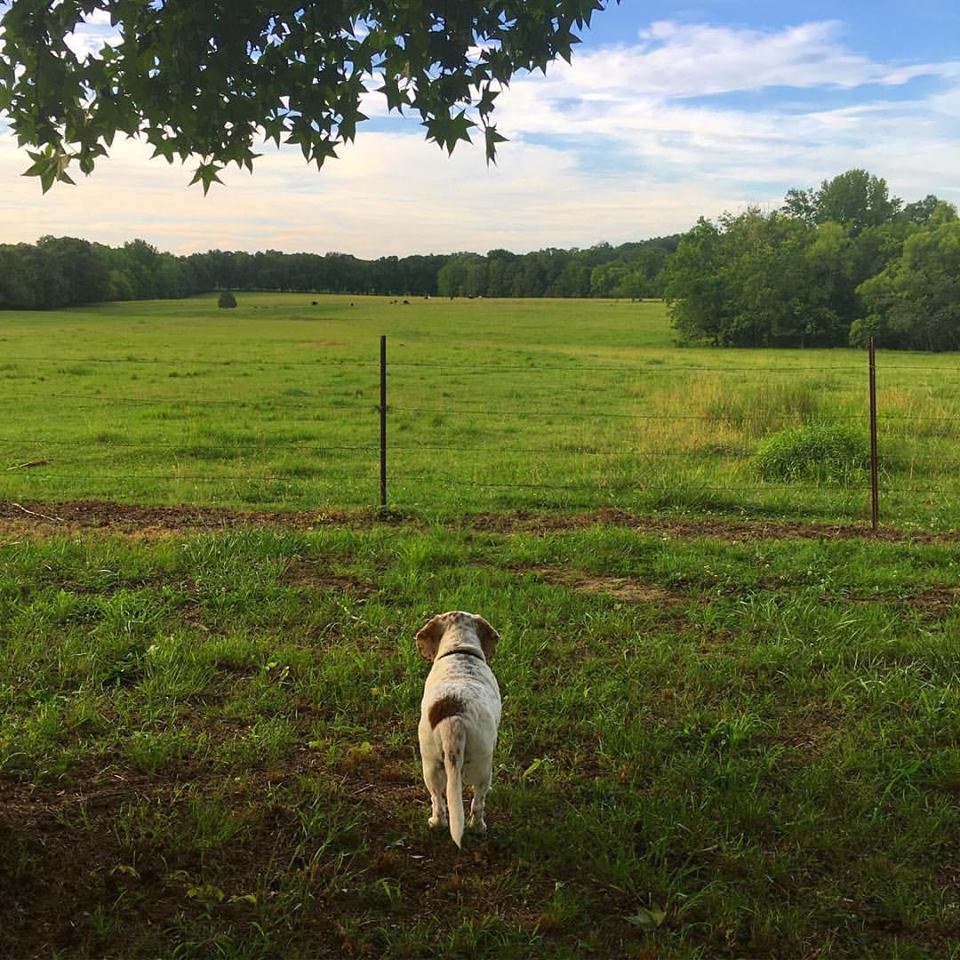 There are things he does not like such as being alone. He suffers from separation anxiety. Thunderstorms mean snuggles until the storms passes. Bath time means "Run away from mom and not to come out and maybe she will forget". The vacuum he is not a fan of and wonders why it must be so loud. He's not a big fan of dogs bigger than him. I think he suffers from little dog syndrome!
December 21, 2017 will be our first adoption anniversary.
Buster's birthday is October 30, 2010