My name is Brandon King, and I am a reporter for Arizona State University Odyssey. I joined the site in Fall 2019, after I graduated from the Walter Cronkite School of Journalism in May with a Bachelors Degree in Broadcast Journalism and Film Studies. Starting off my tenure with Odyssey, I will be continuing to develop as a film critic, with film/tv reviews and editorials, along with additional art and culture articles in the near future.
Outside of the Odyssey, I work at 92.3 FM KTAR News as a Board Operator, as well as Executive Producer of one the stations newest programs, The Brandon Tatum Show. In addition, I'm also a musician, currently the drummer/vocalist for the Phoenix band, Cablebox. I'm originally a California kid; I was born in San Francisco and moved to Irvine when I was 3 years old. As odd as it might sound, a lot of credit for my interest in entertainment journalism comes from Star Wars.
The abridged version is I spent a good chunk of my childhood watching the films with my Dad and looking into the old Expanded Universe stories with friends. So in 2015, when Star Wars: Episode VII was announced and I began looking into all the news around the project, I started to get looped into film culture and history.
It inspired me to start writing film reviews for my high school paper (shout out to The Beckman Chronicle), and when it came time to choose schools, the Cronkite School at ASU seemed like the best fit to develop my love for journalism and entertainment. If I have to set the aforementioned franchise aside, some of my other favorite films include To Kill A Mockingbird, Up, City Lights, and The Wizard of Oz, and my favorite movies of the last few years include Inside Out, Arrival, The Florida Project, and Eighth Grade. If you'd like to check out some of my more recent reviews, you can check out my previous work at The State Press here: https://www.statepress.com/staff/brandon_king
In addition to film, being a musician means I'm a bit of a music junkie as well. While at ASU, I served as the Music Director at Blaze Radio from 2018-2019, and had my own DJ shift, All The Kings Men, for 4 years. Generally speaking, I'm a fan of pretty much anything (except some of the more hardcore death metal) and some of my favorite artists include Electric Light Orchestra, The Cure, Green Day, Paramore, and Linkin Park. I've been a drummer since I was 8, and, to the obvious question of who my top 5 would be, it probably centers on John Bonham (Led Zeppelin), Chad Smith (The Red Hot Chili Peppers), Travis Barker (blink-182), Charlie Watts (The Rolling Stones), and Steve Jordan (Various Artists). Speaking of earlier when I mentioned I play in Cablebox, our social media is @Cablebox_music on Instagram if you'd like to give us a follow for the stuff we're working on.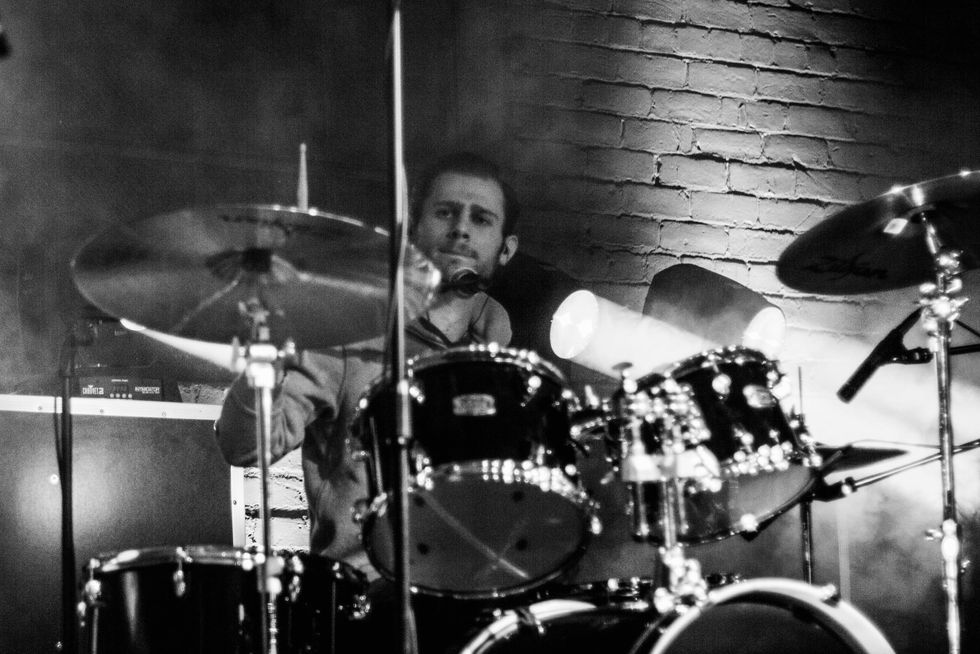 Brandon King
Did you like finding out about some of my story? Actually, don't answer that, because whatever answer you give will result in me saying the same thing: there's a lot more amazing reporters here on Odyssey, and you should go check out their monthly "Meet the Reporter" pieces, it's gonna be a good time.