Our face is the most sensitive part and we all spend so much time caring about it. But at a time when hundreds of brands are selling products and promising them to be the best, finding one that can meet our skin requirements is confusing. Mamaearth products for the face are extremely useful and can help in curing multiple skin issues from pigmentation to inflammation and clogged pores. The products are specially designed to curb major issues that are faced by people and hence are the best.
This is a list of the eight best face products from Mamaearth that you can buy:
1. Mamaearth Coffee and Cocoa Face Wash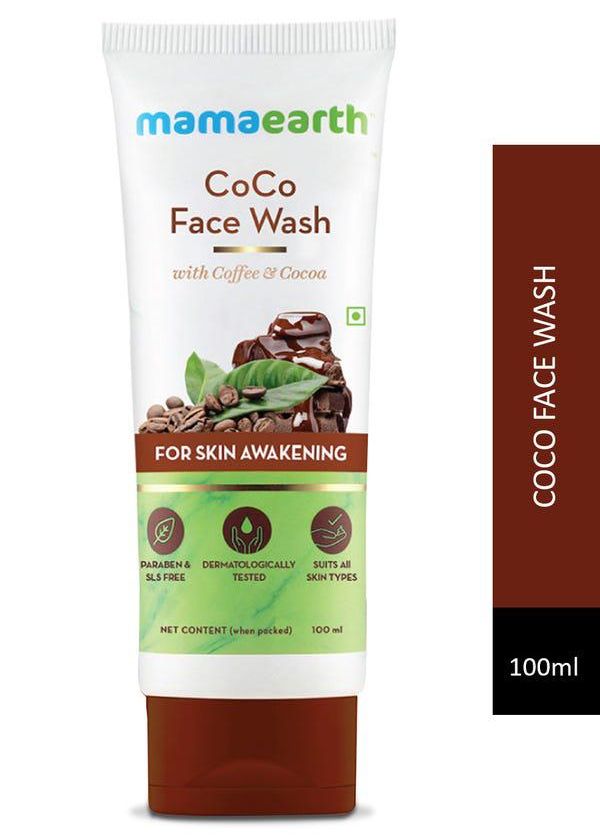 shop.trell.co
Mamaearth products are 100% vegan and this herbal face cleanser is proof. It contains coffee and cocoa, which help to awaken the skin and re-energize it. Caffeine also helps to combat dullness and puffiness. Its thorough cleaning solution eliminates superfluous oils and prevents your skin from becoming dull and darker throughout the summer. The face wash features a pH-balanced composition that has been dermatologically proven to be suitable for all skin types. For this, it is one of the best face washes in India, and it has truly pleased the consumers who have tried it. There are also trace amounts of chocolate and caffeine. The product improves skin texture and collagen production.
2. Mamaearth Neem and Tea Tree Face Mask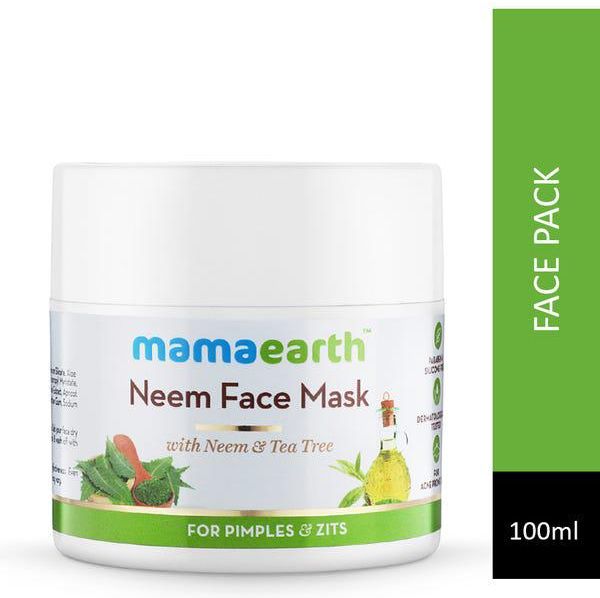 shop.trell.co
The neem and tea tree face mask is designed for oily or acne-prone skin. It contains neem as well as tea tree oil, which assures that acne and pimples are substantially decreased and never return. The anti-acne mask aids in the removal of excess oils from the skin as well as the cleansing of blocked pores. It inhibits further outbreaks. It must be used twice a week. It also contains Kaolin Clay and Bentonite Clay, which remove excess oil without over-drying the skin. It's one of the greatest Mamaearth acne products.
3. Mamaearth Ultra Light Natural Sunscreen Lotion SPF 50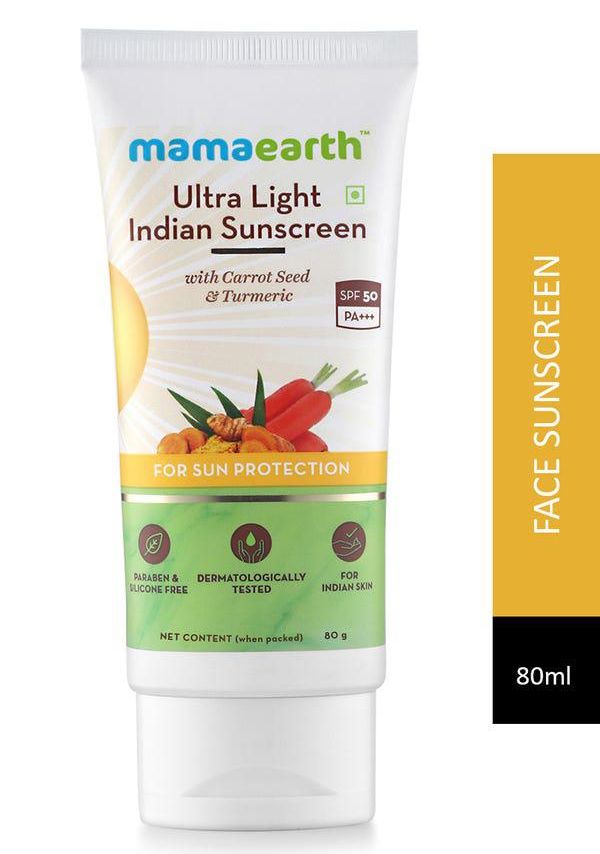 shop.trell.co
This lightweight sunscreen contains carrot seed oil and turmeric. Because it contains physical sun-protecting components, it protects the skin from the damaging effects of UVA/UVB rays. It shields you from the sun's rays for up to six hours. These substances prevent solar rays from damaging the skin and give a protective barrier to the skin. It is suitable for Indian skin, absorbs quickly, and may be used before makeup. It is ideal for all skin types since it is non-sticky, and it is also devoid of toxic parabens, sulphates, and other ingredients that can hurt the skin. The sunscreen is non-oily and suitable for use on oily skin.

4. Mamaearth Ubtan Face Mask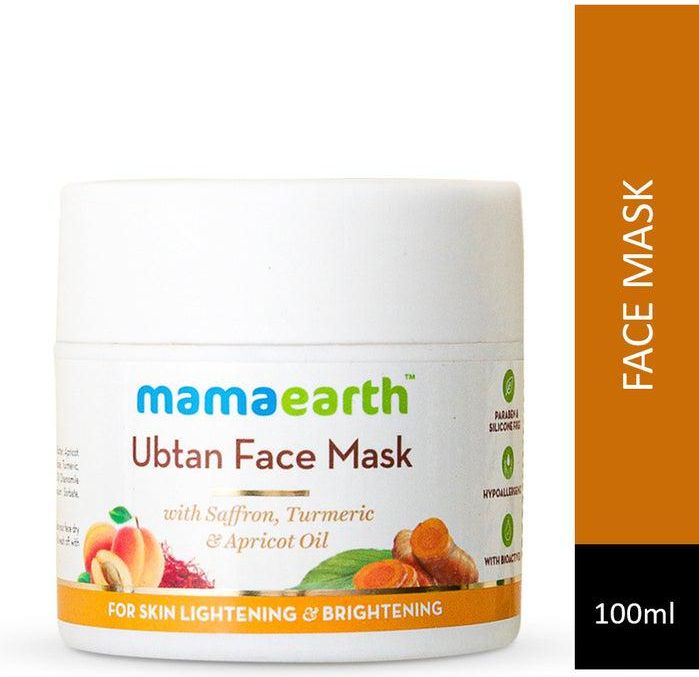 shop.trell.co
This Ubtan face mask contains saffron, turmeric, and apricot oil. The product is fantastic for removing old acne scars, tanning, and pigmentation. This produces a fast shine on the skin by exfoliating and keeping it moisturised. When used twice a week, it leaves your skin moisturised and radiant. Always utilise items like these to obtain naturally glowing skin before heading to a party to improve the brilliance of your skin. It also eliminates dirt and oils that have become stuck in the pores.
5. Mamaearth Vitamin C Serum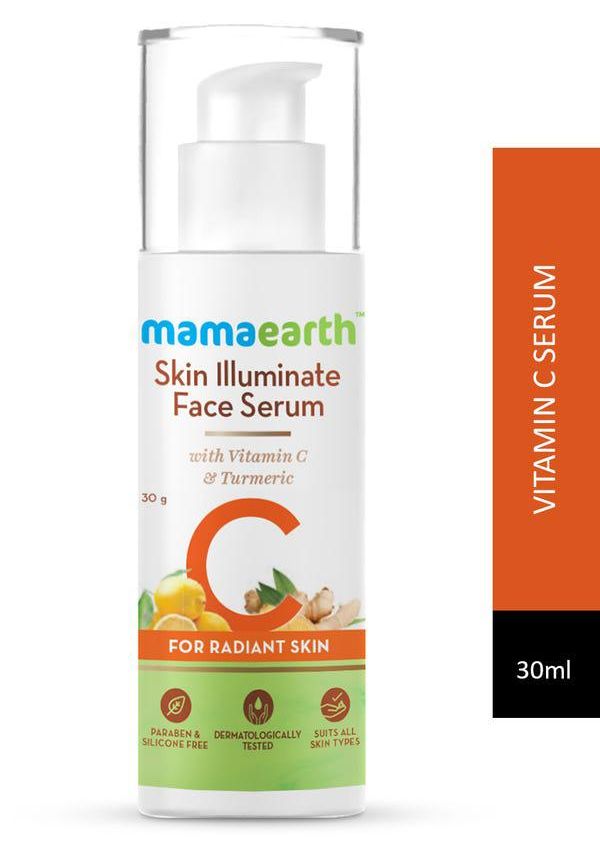 shop.trell.co
This Vitamin C serum has a number of benefits for your skin. It's a powerful antioxidant that not only fights dark spots but also helps to prevent melanin formation. It lessens hyperpigmentation and black patches. The cream tightens the skin and is non-greasy due to its rapid absorption composition. It contains Squalene, as well as Vitamin C and turmeric. This substance is a plant-derived super-hydrating agent that naturally decreases squalene synthesis. As a result, this can be used beyond the mid-twenties. The serum aids in the reduction of fine lines and wrinkles. It does not cause breakouts and is safe to use even if you have oily skin.
6. Mamaearth Anti-Pollution Daily Face Cream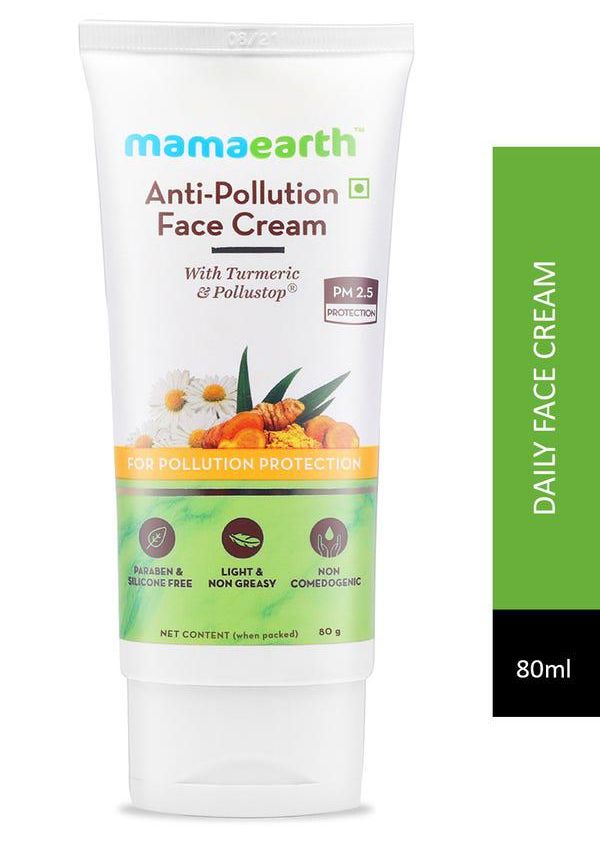 shop.trell.co
The pollution-fighting lotion features an oil-free, non-greasy composition. To counteract the impacts of pollution and contaminants, as well as UV damage, this cream is ideal for protecting skin cells. It also works as a UV protection and tan removal solution. It has a compound that shields the skin against PM 2.5. The product is devoid of SLS, parabens, and chemical preservatives. It is suited for all skin kinds and, due to its lightweight nature, it is ideal for all skin types. The product is devoid of oil and prevents pollution.
7. Mamaearth Bye Bye Blemishes Face Cream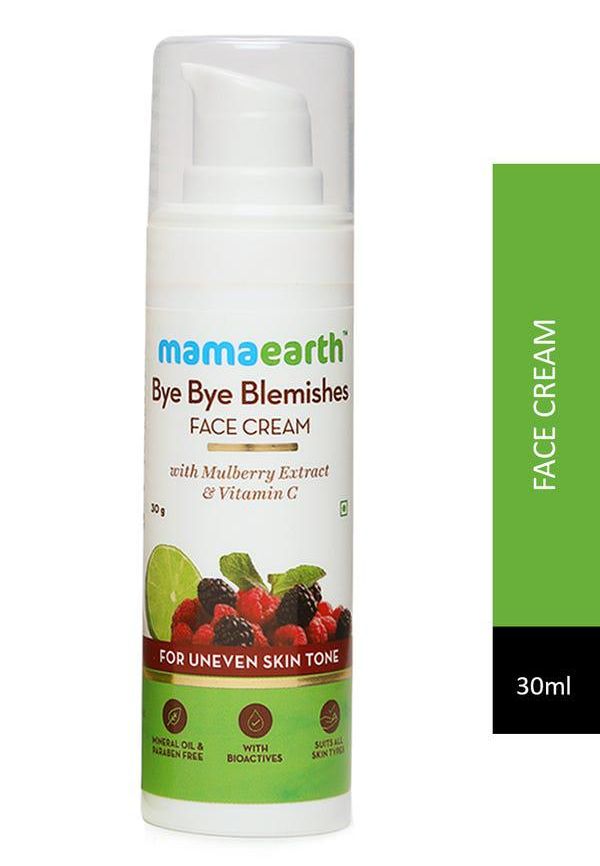 shop.trell.co
Blemishes on your skin can cause it to look patchy and uneven. This is an efficient solution that contains daisy flower extracts and Mulberry extracts to reduce the look of blemishes, dark spots, and other issues that a person is concerned about. So, if you want to get rid of existing blemishes or pigmentation, this solution is fantastic. If you have open pores or highly oily skin, you can try the cream, although it may be a little sticky for you during the heat. As a result, it is best suited for those with normal to dry skin. The product comes in a pump container and is extremely useful.

8. Mamaearth Tea Tree Natural Face Wash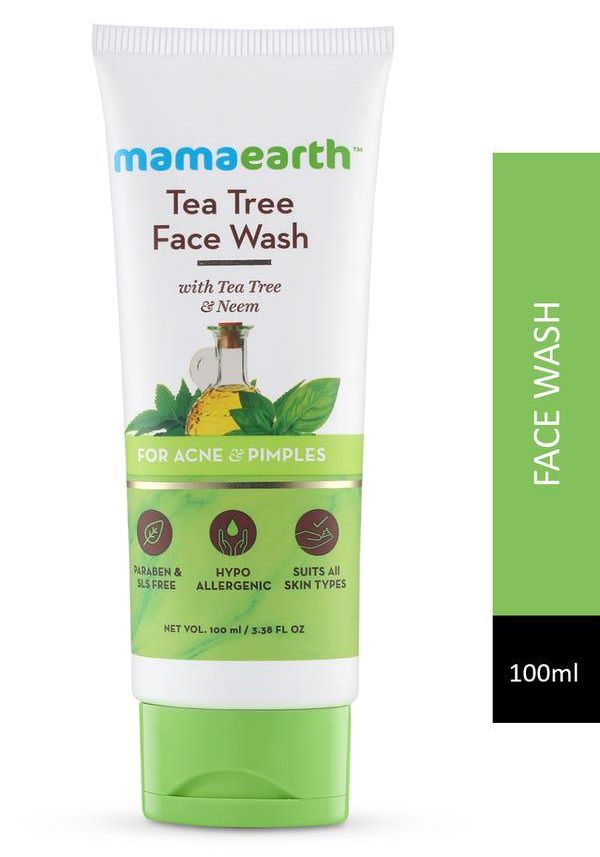 shop.trell.co
Tea tree face wash is a wonderful product for oily and acne-prone skin. The best results are obtained by using this face wash twice a week. It keeps the oils and acne away from your face. The neem extract has very remarkable skin-benefiting effects. It cleans out the dirt and pollutants that clog the pores. The natural antibacterial ingredients in this face wash aid in the prevention of breakouts, acne, and pimples. These are paraben-free and one of the best chemical-free face washes in India, containing neem and tea tree.