In a little over a month I will be seeing one of my favorite bands in concert, AC/DC. But unfortunately my favorite member of the band will not be sharing the stage with Angus and Axl. Malcolm Young played rhythm guitar for AC/DC and was one of the founding members. Without Malcolm, there is no AC/DC. Angus Young, lead guitar, gets most of the attention and rightfully so but even he has said that Malcolm is the backbone of the band.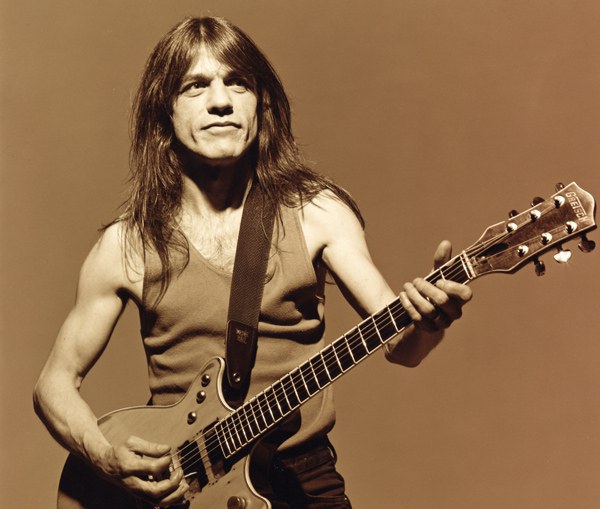 Image Source: News Max

And its true, Malcolm has been credited with being the songwriter of most of those songs and he has come up with all those famous riffs that we know and love. He is truly a master at what musicians call "playing in the pocket". This in simple terms means he has mastered a way to fill in guitar parts between drum beats. You can also think of it as playing in perfect time which is the main job of a rhythm guitarist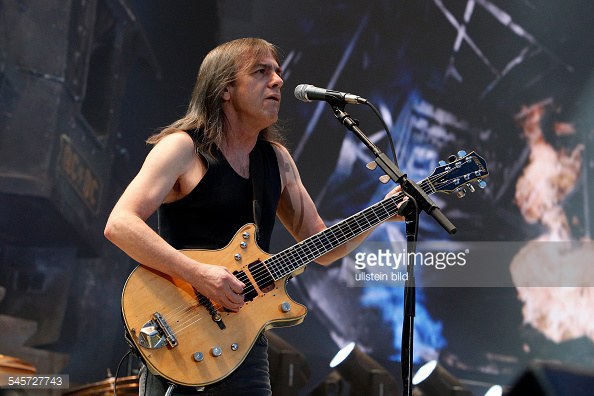 Image Source: Getty Images

There is a secret to his tone though and why his riffs sound so good. Malcolm plays with a much cleaner tone than people think he does. He does this because it allows his open chords to ring out with more clarity. The parts he plays use simple chords but the key to his playing is the rhythm he uses and little tricks to make everything sound just the way he wants it to. With a distorted tone, none of his parts would sound the same or what he wants them to sound like. You don't have to have a distorted sound to be a Rock N' Roll guitarist.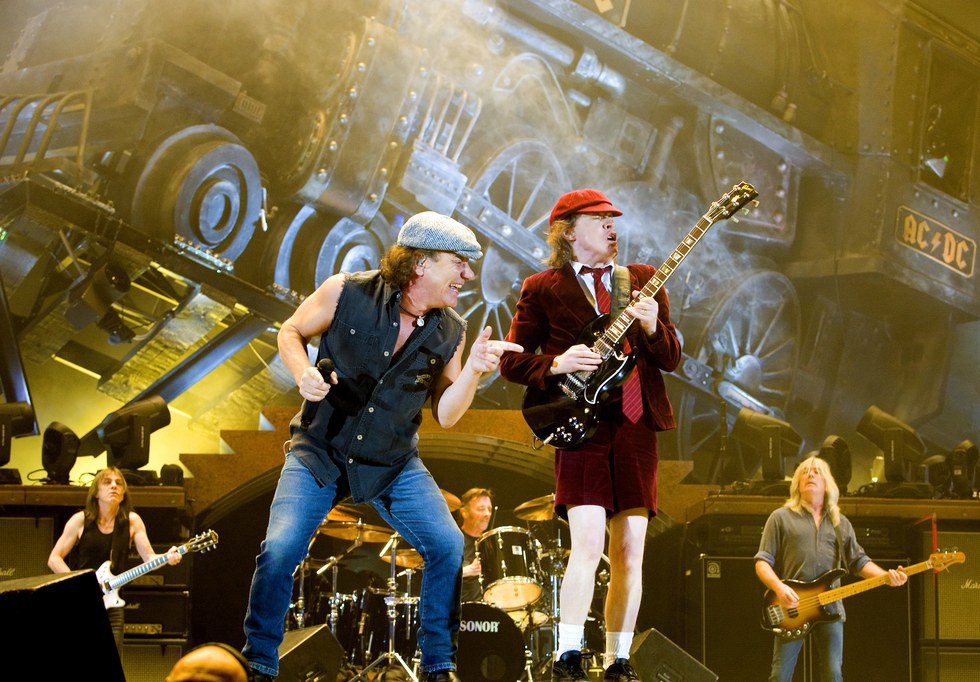 Image Source: Newsweek

Hiding out is what Malcolm did, like in the picture above. He stayed back and held the band down with his signature sound while Brian and Angus got the attention up front. Unfortunately, he has been diagnosed with Dementia and is unable to perform anymore. But the band never stops touring, even if a hearing impaired Brian Johnson has to be replaced with Axl Rose. It certainly will not be the same without Malcolm being there, but i cannot wait to see the band and songs that he created.