If you're anything like me when I was entering college, you have no idea what you're going to major in or where you'll be in ten years. I'm going to be a junior in college and I'm just now figuring it out... and it's completely okay.
Up until this point, I've transferred schools three times and changed my major eight times. I've visited with guidance counselors, attended career fairs, and... So. Many. Schools. I was also stressing far more than I should have about where I'll be in five or ten years and looking back, I needed to chill.
I'm still convinced the freshman fifteen is from stress eating on chicken strip Wednesday.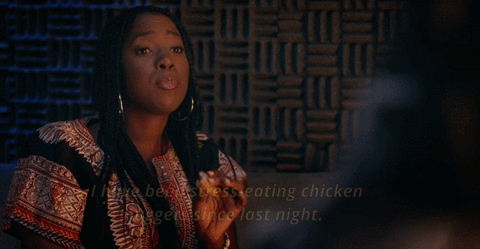 Truth is, the entire process was a lot of work and the personality tests didn't tell me where I should be working in ten years or majoring in now.
My first college may not have gotten me my degree, but I met people like Hannah that encouraged me to have good study habits. Hannah is one of those people that inspire you on so many levels and I was able to call her one of my best friends at CofO. When I went to college, I was not college ready. So while I was going to class scattered and late half the time, Hannah always looked organized which I realized made college way less stressful.
After changing my major at least five times my freshman year, I transferred to the campus in my hometown that I knew was paid for by the A+ program until I figured it out. After the personality tests and career fairs, I knew I loved people and the idea of counseling, but also liked exercise and health science. So I figured it would either be social work or physical therapy, but there was no in between. WRONG :)
I realized after I transferred home, most of my friends had either went away to college or, they were at College of the Ozarks. I mostly worked in a secluded office or did homework and frankly, I felt alone and honestly like I had no friends.
(Sidenote: It took me awhile to realize that there's nothing wrong with me and that I have no friends and that it's my situation, but that's another article for another time.)
Through this whole process though, I felt for people and more than before. I knew people that felt like they were worth nothing should feel like something. Then I struck up a very weird conversation with my political science teacher one day. I had looked into occupational therapy before, but I thought it was helping people get back to work that had been injured. I mean...it's in the name. Occupational therapy. No.
She told me her daughter had graduated from Wash U (which was right across the street from my boyfriend's college so I'm there a lot). She told me I should talk to her daughter about it and so she gave my number to her.
We talked and the entire point of occupational therapy is getting people back to doing things that they want to do again. OT incorporates emotional support and helping the patient achieve physical well-being to engage in their hobby and go on about life. So... through the entire process, I was introduced to a career that includes counseling and physical therapy.
And now that I have my associates degree, it's time to transfer again. Transferring is hectic and trying to decide what to major in, is stressful. But it's very doable and nothing to be scared of.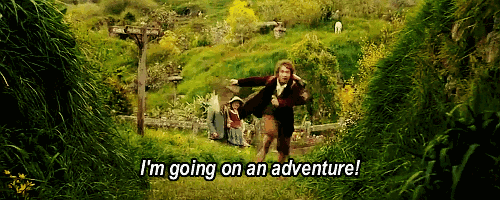 Lessons I've learned through the process that make it so much easier:
1. No matter where you're at, keep your grades up.
When I started college, I had no idea I'd be going for a masters degree. For a while, I thought I'd become a teacher which is offered at plenty of colleges. Professional OT programs are only offered at a handful of schools in each state and some of them are very competitive.
2. If you're involved in anything, make sure you ask about them in advance
This should happen in the spring semester if you're attending in the fall. Ask about all of their clubs, organizations, or greek life. Resident Assistants (RA's) are chosen the semester before as well and some campuses will let you become one if you're transferring with enough credits. Keep in mind, most colleges also pay for you're room and board if you're an RA.
3. If you're interested in an honors program, that should also be taken care of or at least asked about in the previous semester.
I didn't take that opportunity here because they are usually a year or two-year programs. I would have had to stay at my current campus for one more semester only for a class to complete it, but not if I would have asked about it the previous semester.
4. Talk to people in a field you may be interested in and job shadow.
I know plenty of people including myself that thought they were interested in one thing, experienced it first hand, and hated it. A job description sometimes isn't as appealing as you thought it would be.
My experience with transferring hasn't been like some of the horror stories I've heard, but that could vary on how difficult the schools make it transfer over to. I've had a smooth experience up until this point and I'll reassure you that it's nothing to be afraid of.
Neither is being clueless as to what you're going for right out of high school. Your first two years of college is mostly general studies so you have some time to decide.