As a self-proclaimed Taylor Swift fanatic, I was ecstatic to hear her single, "Look What You Made Me Do" from her upcoming album, Reputation.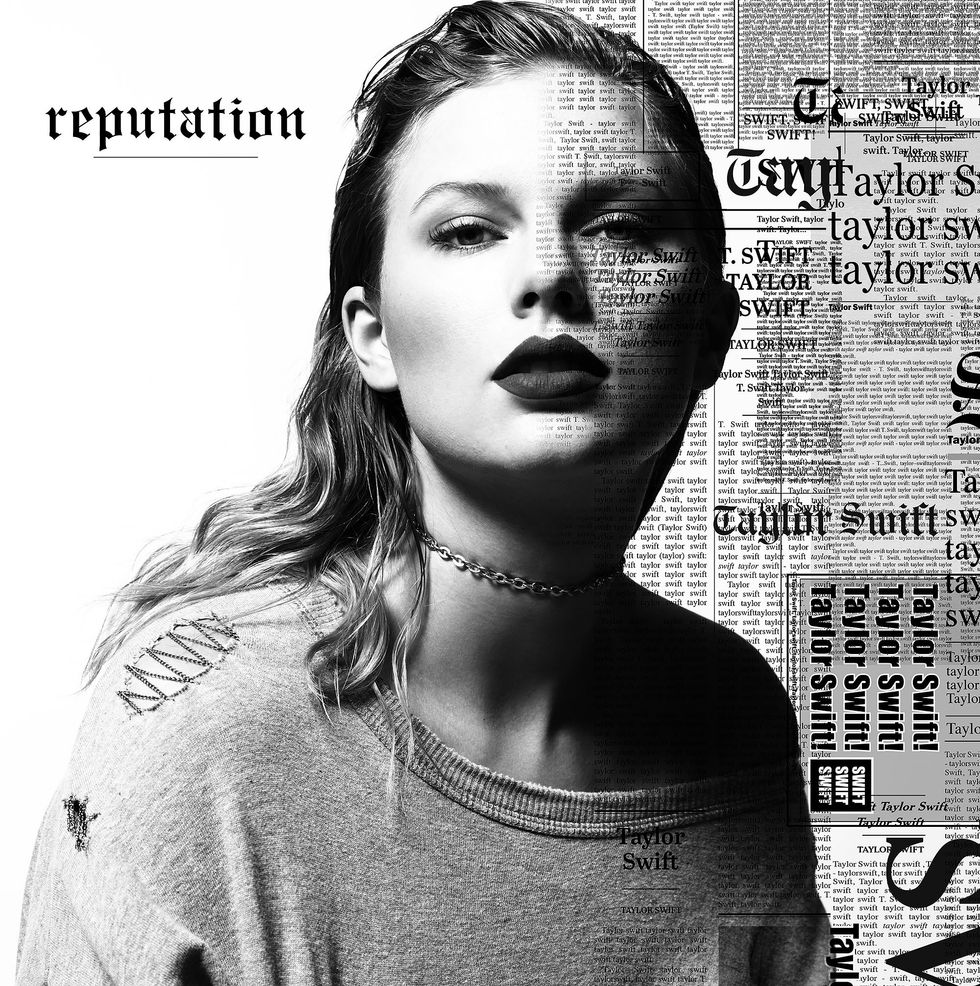 The music video is set to premiere at the 2017 VMA's on Sunday, August 28th at 8 p.m. - which, by no coincidence, I assure you, is being hosted by Katy Perry. Just a couple months after Taylor re-released her entire music canon on Spotify on the same night Katy dropped her new album, "Witness", Taylor is once again rightfully reclaiming her spotlight.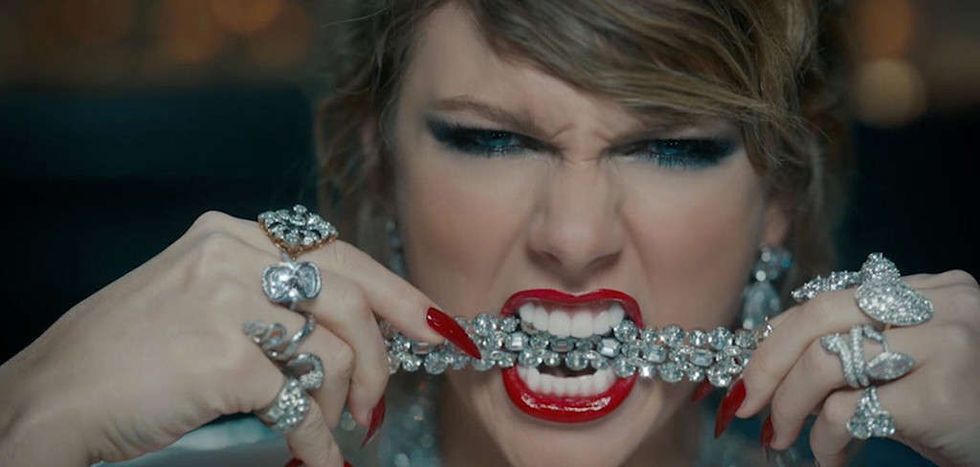 "I don't like your little games."
Games? Need I even bring up the drama between Taylor, and Kanye and Kim Kardashian? Which, is unconfirmed, was nothing more than just a PR stunt to boost listeners to Kanye's "Famous." Kanye, you did not, in fact, make Taylor famous. She made herself famous by being one of the greatest lyricists and musicians of all time, and her fan base is infinitely larger and more dedicated to her talent than your fans will ever be. But, moving on.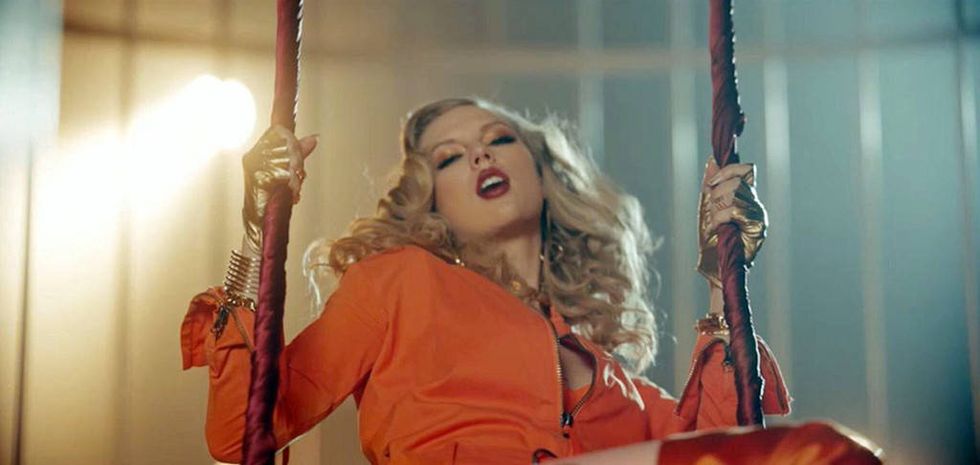 "Don't like your tilted stage."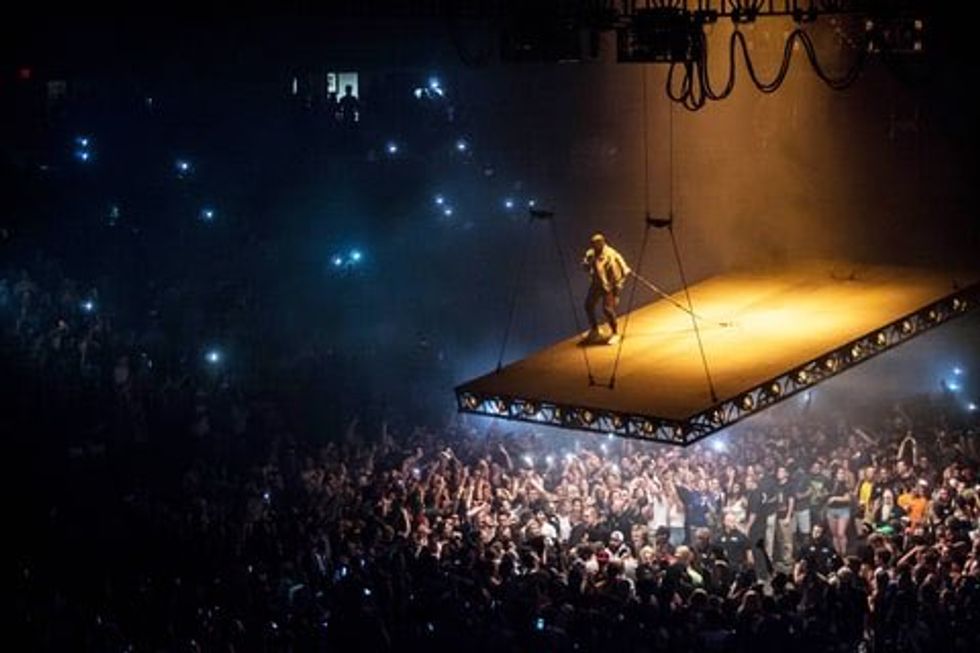 Reference to Kanye, as shown above, on his recent tour? And need I remind ANYONE about the original Kanye-Taylor beef? Didn't think so.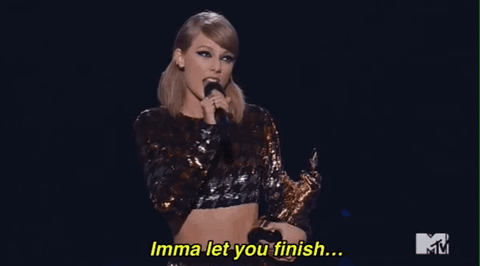 But the stage reference could also connect to Katy Perry, with whom Taylor has been in a long-time feud? Also possible, because Katy allegedly "stole" Taylor's backup dancers for her tour.
"The role you made me play, of the fool, no, I don't like you."

Almost as legendary as Taylor's world-shattering lyrics, is her, dare I say, famous response to the Kim and Kanye drama: "I would very much like to be excluded from this narrative, one I have never asked to be apart of." The role that Kim and Kanye assigned Taylor, however, was that of a snake, rather than a fool. Hmm.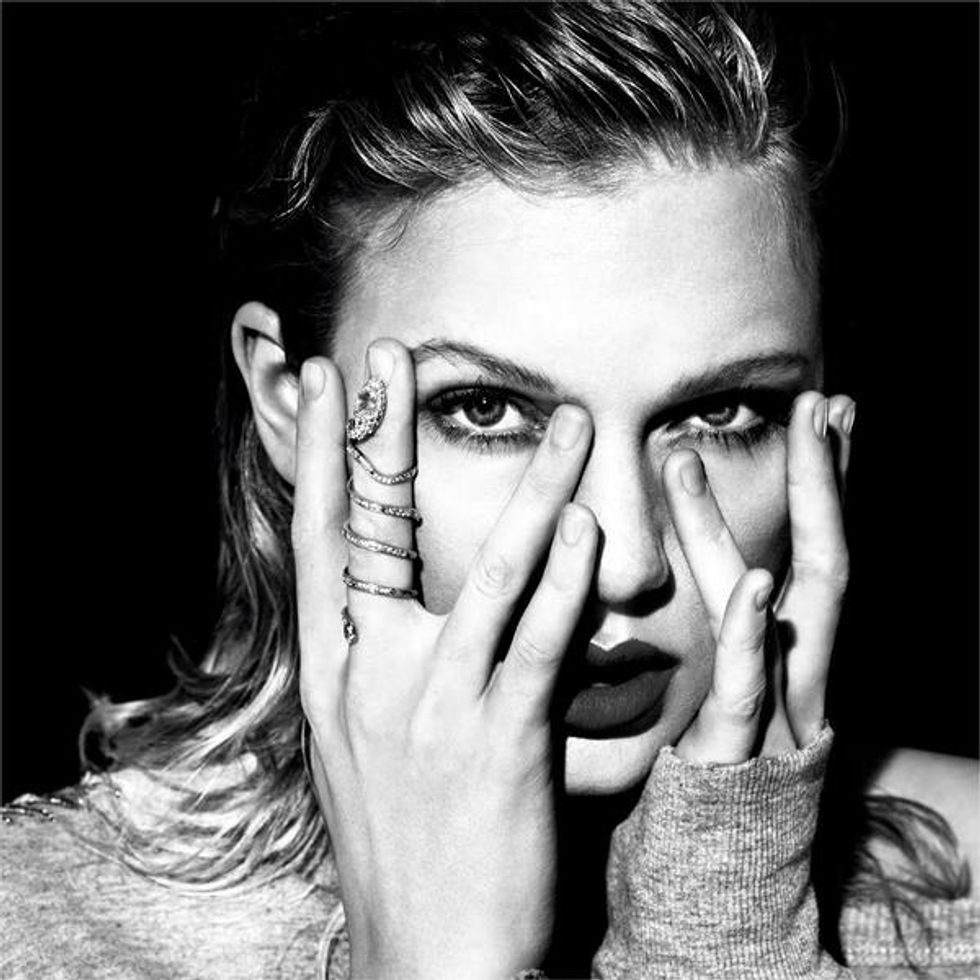 "I don't like your perfect crime, How you laugh when you lie. You said the gun was mine, isn't cool, no, I don't like you."

I believe it's true that Kim and Kanye framed and lied about Taylor's approval of Kanye's "Famous" lyrics. He only wishes his lyrics could ever be as famous as hers.
"But I got smarter, I got harder in the nick of time."
Taylor did take the man who sexually assaulted her to court. And won. So there's that.
"Honey, I rose up from the dead, I do it all the time."
Haters have tried to "kill" Taylor every time she changed up her music style. But every time, Taylor comes back better than ever and gains even more fans. She has also bounced back after breakups with stars like Jake Gyllenhaal, John Mayer, Harry Styles, and Calvin Harris. That's impressive.
"I've got a list of names and yours is in red, underlined."
Throwback to Blank Space: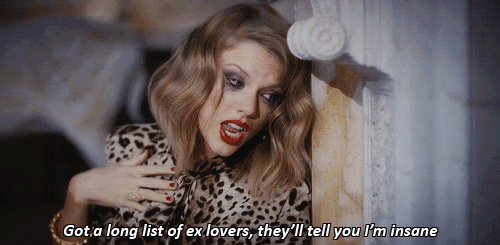 "I've got a blank space baby, and I'll write your name."
Is this the same list, or two different ones? Perhaps it's a hit list filled with people who have dared to cross her.
"I check it once, then I check it twice."

If by "check" she means checkmark, she's dealt with the devil on two separate occasions, or at least plans to. "Bad Blood" is known for being about Katy Perry, so is she preparing to tear Katy down again in a new song, after Katy released "Swish Swish" about Taylor?
If she means "check" as in go back and review, she is preparing for battle.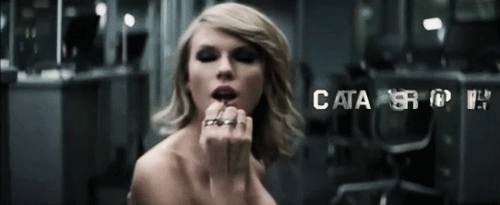 "I don't like your kingdom keys. They once belonged to me. You ask me for a place to sleep, locked me out and threw a feast - what!?"
Taylor has been called America's sweetheart. This is Taylor Nation. Both Kanye and Kim, as well as Katy, have tried to usurp her position as queen. Not so fast, hunnies!
"The world moves on, another day, another drama, drama. But not for me... all I think about is karma."
The media is always picking Taylor apart, and including her in narratives such as the Kim and Kanye drama. But there's always a bigger and better gossip and scandal to move onto. Meanwhile, Taylor is in the wings plotting her revenge.


"And then the world moves on, but one thing's for sure. Maybe I got mine, but you'll all get yours."

Taylor has been hit hard. There was a time when #TaylorSwiftIsOverParty was trending on Twitter.
"Look what you made me do, look what you just made me do."
What exactly is Taylor referring to in this repetitive chorus? No one knows for sure.
"I don't trust nobody and nobody trusts me. I'll be the actress starring in your bad dreams."

And now, the best part of the entire song. When I first heard this, just a few minutes after the midnight release, I actually screamed.

"I'm sorry, the old Taylor can't come to the phone right now. Why? Oh, 'cause she's dead!"
BOLD. Whoever this new Taylor is, she is not going to be anything like the Taylor we've known and loved for the past decade.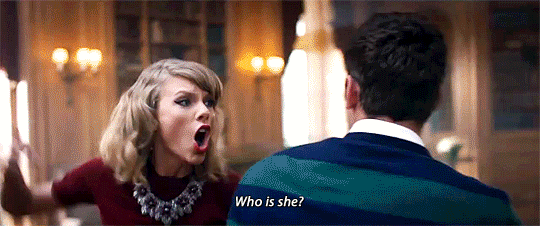 After the song dropped, Taylor wrote in her Twitter bio, "The old Taylor can't come to the phone right now."
Whatever you have coming for us, Taylor, we are not ready. But we have never been more excited.