I want to start off this article by talking about the very beginning. I applied for this job using Jobs For Aggies, and by some miracle got an interview. Then, immediately after my first interview, I was asked to move forward to the second round of interviews- knowing that this was a very *serious* selection process. Upon entering the second interview, I was met by someone (whom I didn't know at the time would be my supervisor) and I talked to him like I would talk to any friend so in my gut I felt like it went well. And apparently, it went well enough because upon getting the "You're hired!" email I proceeded to jump up and down in my apartment like a little girl finding out that she won concert tickets on a radio contest. However, there were no tickets, but instead, a job that I couldn't wait to start.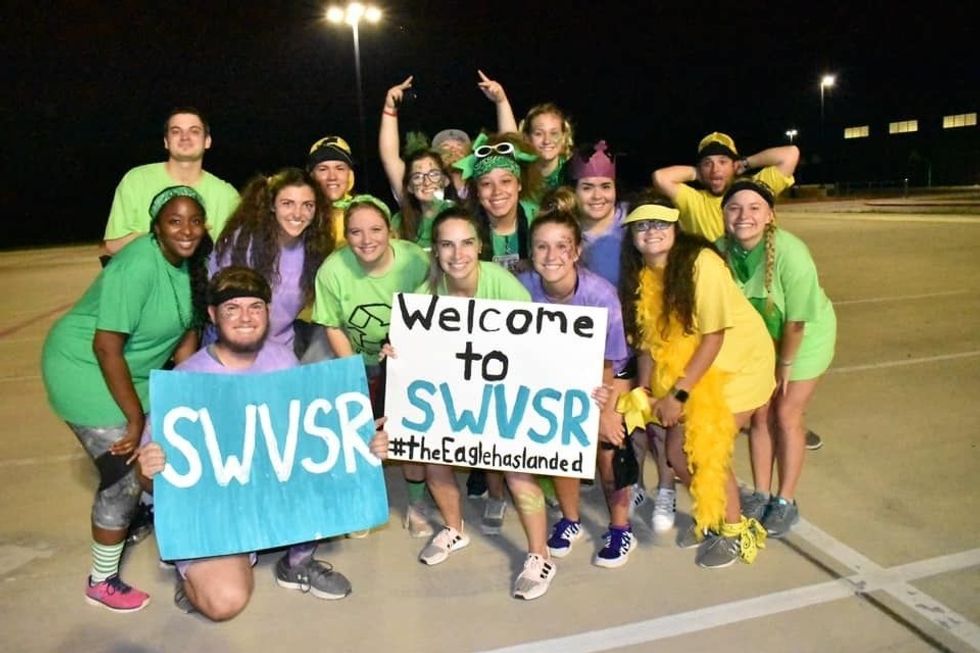 Then, entered the month of training. Yes, an entire month. What do you learn in an entire month of training? I really cannot tell you, because it was like an information firehose and I was trying my best to get a few sips in before feeling overwhelmed. I guess some of it was retained because this summer went by pretty smoothly. However, amongst all of the training, we were introduced to Color Wars. Basically, color wars consisted of our team (go green!!) having to complete tons of random challenges to promote bonding and such. Half of me thinks that it would have been funnier to have a partner and you handcuffed to each other for 12 hours at a time... because that would be some serious bonding. But since I'm pretty sure they're not allowed to do that, Color Wars was a ton of fun and the purpose of the end of color wars was to reveal which camp we were working with all summer!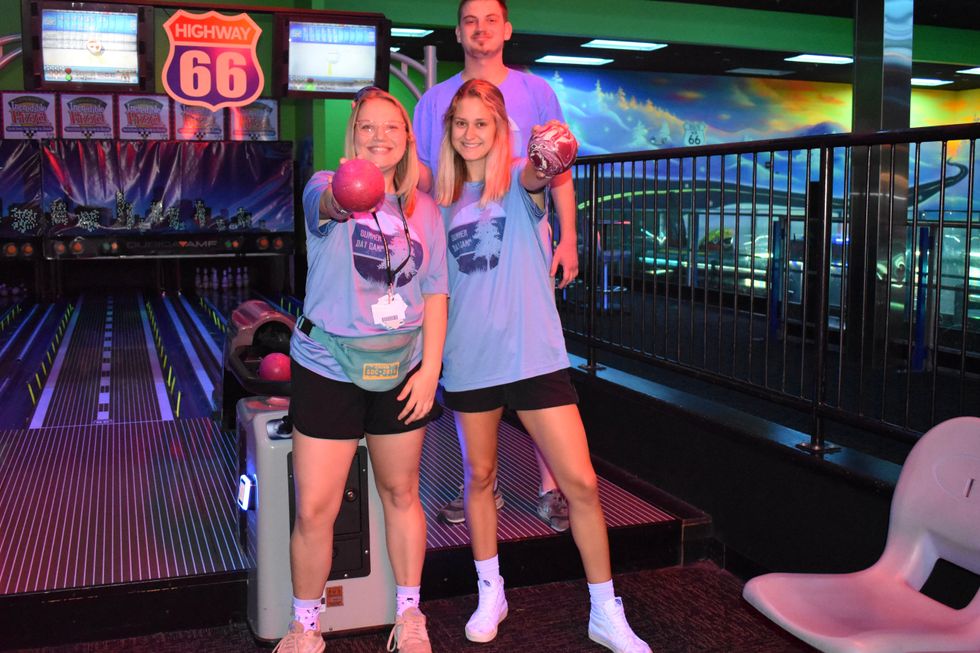 My line partners- Alexa and Zach!!
However, it was pretty overwhelming to come into this job where almost everyone knew each other truthfully. It was so hard not to feel like an outsider even though I was hired to do the same thing. I lacked that original bond with people and just strived to learn names up until the first day of camp. Then came the staff retreat and I also can't tell you much about that other than I remember lots of chanting, hitting the tables, balloon popping, and murder in the dark. It was *spooky* and also exhausting. Granted, there was more bonding so that was nice.
And some time in between training and staff retreat, we got our line partners!! These two people are the ones who I got to hang out with all summer while we tried to wrangle kiddos. I'm not sure if I would have survived without them by my side. A big thank you to both Zach and Alexa for everything you managed to do this summer!!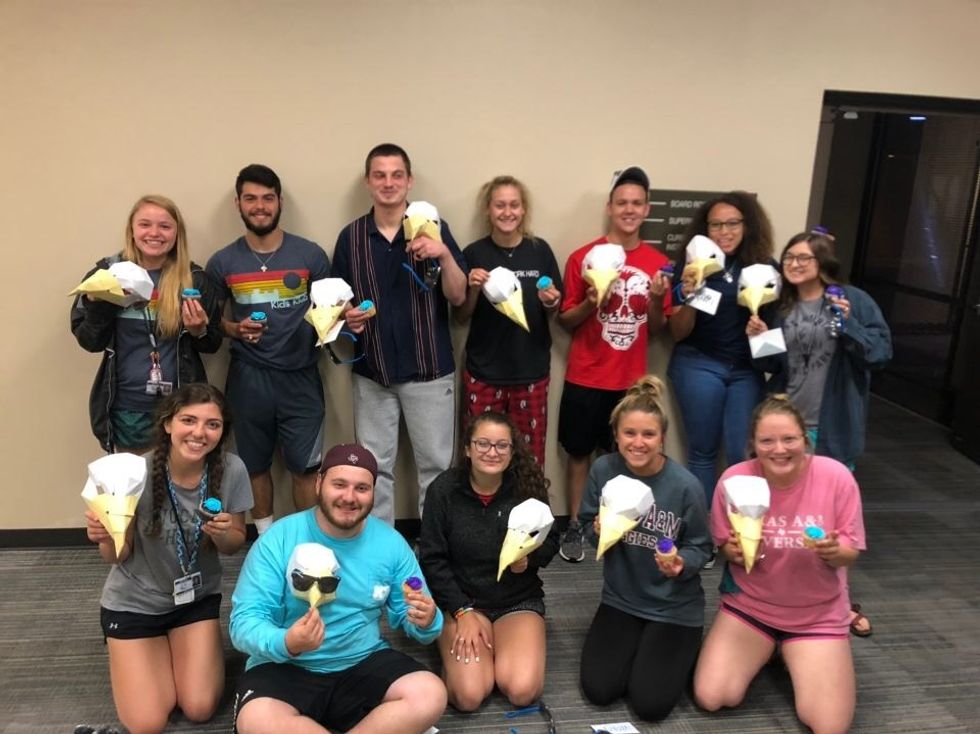 To sum up the last ten weeks: I fell in love with all of my kiddos. I fell in love with the way they act and the way that they progress throughout the summer. I loved being with kids and getting to act like a child again. I forgot what it was like to not take life so seriously, and they helped me find that part of myself again. I discovered that something magical happens when you're all working toward the same goal of turning these children into productive members of society, and it's that you all get closer.
I can now see why I felt so much like an outsider at first, because if someone random was to come into our little family- it would feel weird at first too. But I want to thank Summer Day Camp for the best summer ever, the most fun moments with kids ever, and for a new family. I'm so blessed to be a part of this team and I cannot wait to keep doing what I love throughout the year and hopefully many summers to come.