Jody Eckman, Creighton's LYM Caption, said, "Love Your Melon may be trendy and have cute hats that benefit a good cause, but beyond that, what is so special to me about the organization is how we are able to connect with children and their families who are fighting something that is unimaginable to the average person."
While mostly everyone saw the comfy beanies labeled by Love Your Melon last winter (with LYM baseball caps fit for the summer), not everyone knows the significance.
Two friends, Zach and Brian, attending the University of St. Thomas in St. Paul, Minnesota, founded Love Your Melon. It was started based off of a mission to better the lives of children battling cancer in a unique way "by putting a hat on every child battling cancer in America." For every hat bought online, one is given to a child in the hospital.
Although the hats keep the heads of children warm while battling cancer, the significance of the hat delivery is something equal to or sometimes even greater than the object of the hat itself.
College students across the country go from room-to-room in pediatric cancer units, leaving countless families affected by cancer with warm hearts in addition to warm heads.
736 colleges and universities across the nation have registered with Love Your Melon as Campus Crews. Campus Crews, made up of a maximum of 20 members, spread awareness of childhood cancer by advertising LYM throughout its own campus.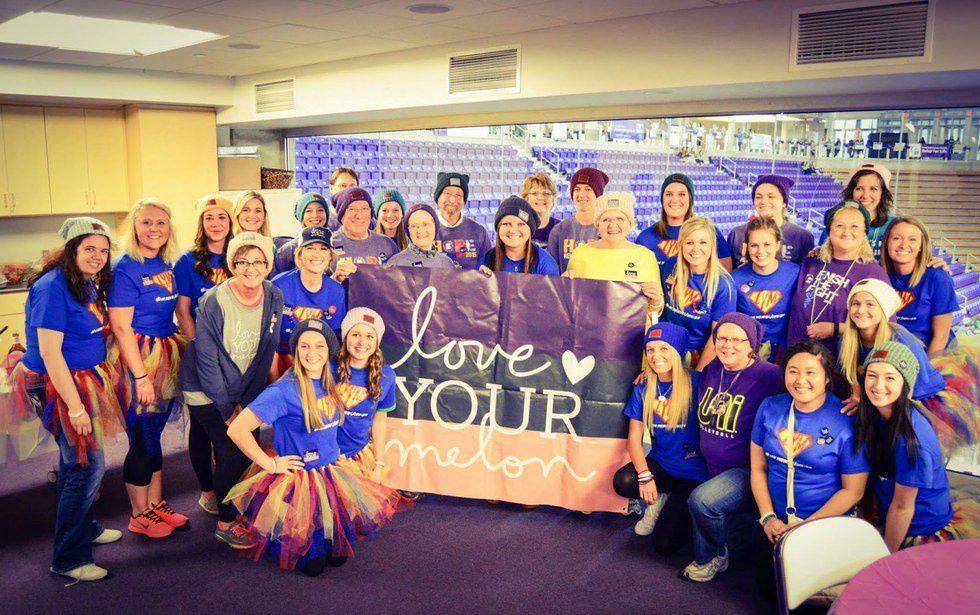 "Love Your Melon is about letting the kids know that their battle with this sickness can be won, and that they are true superhero to everyone," said Eckman.
I am very fortunate to be one of the few apart of Creighton University's Love Your Melon Campus Crew.
As stated by Hunter Peterson, being apart of LYM makes "you really take a moment to reflect and see how much we really take for granted."
When buying on loveyourmelon.com, you have the option to credit the items bought towards a campus. For every item you credit towards a campus, that Campus Crew is given one hat to donate to a child in the hospital. Once the campus receives enough credits to give a hat to each child on a couple floors in a hospital, the crew is shipped hats for the delivery.
This past semester, my crew raised enough credits to have a hat donation at our local hospital.
I'll never forget the impact of our visit to Children's Hospital and Medical Center in Omaha, Nebraska.
Initially, we gave away hats to families walking in and out of the hospital. The families loved a distracting conversation from previously talking with countless doctors and nurses about what may have been the difference between life and death.
Afterwards, our Crew visited a floor on the hospital filled with children battling cancer. Although we were not able to go into several of the rooms in danger of contamination, seeing the look on the kids' faces when passing over a hat to them was touching. To them, the hat was worth more than just a piece of fabric.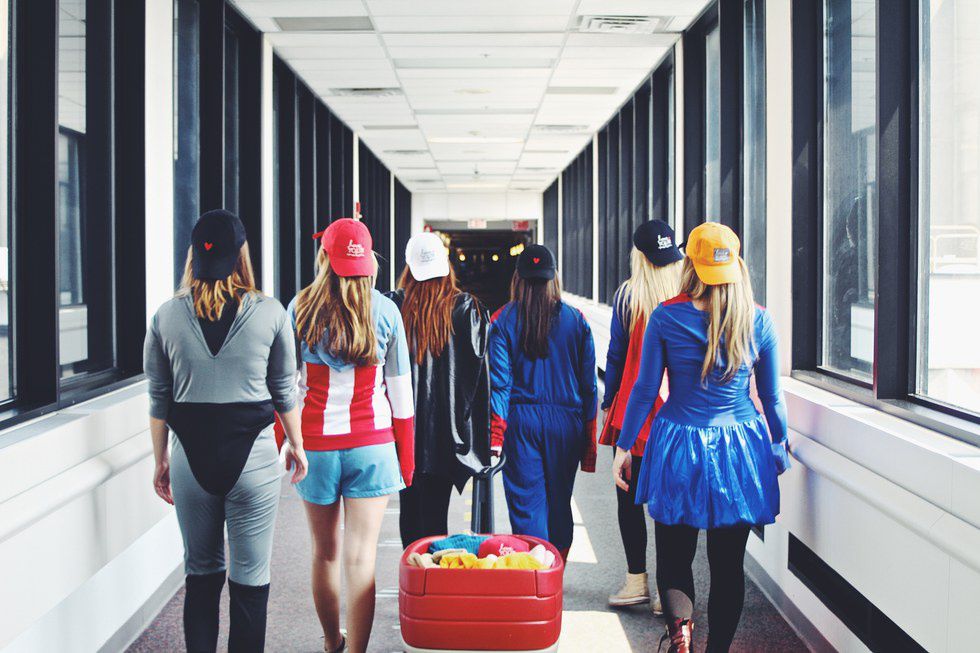 Our crew also had the opportunity to have a household visit specifically for one child.
A household visit is a day set aside for one special child with cancer. The Campus Crew can plan activities to do in the boy's home or bring him on an excursion to places such as the park or zoo. Creighton's LYM leader, Jody Eckman, reached out to Jackson, a five year old boy with cancer. A few of our crew members took Jackson to the zoo for the day and led him on a scavenger hunt throughout the zoo.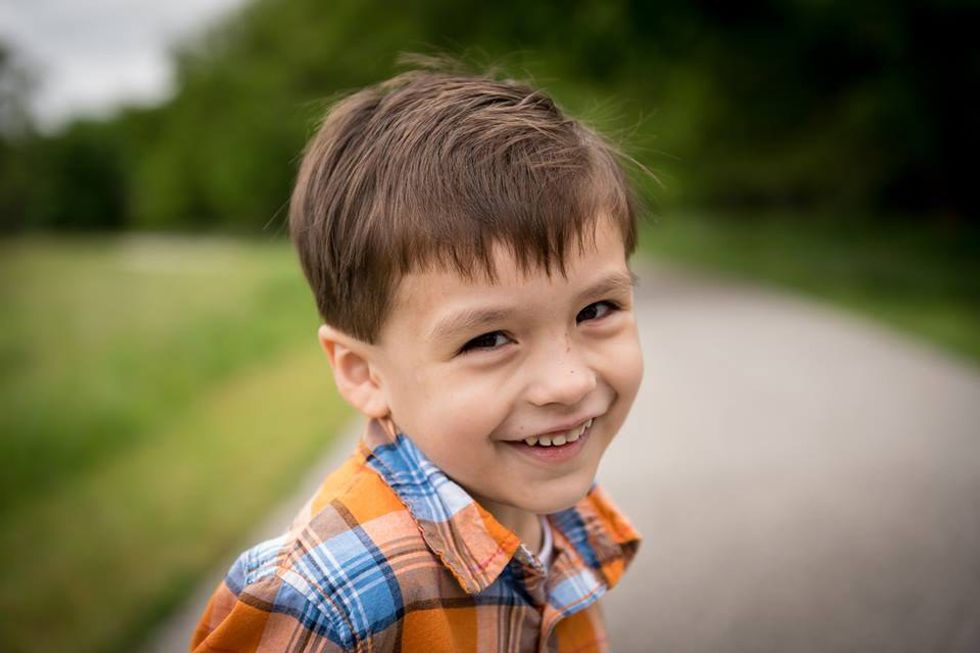 "Leading up to (the day of the zoo), Jackson had recently missed a field trip there because of the cancer, but it only made him that much more excited to get to go with us. You haven't seen joy until you've seen Jackson run through the Big Cat exhibit. It's moments like those we wish we could bring to every kid and will continue to work towards creating days like that for more children because no child deserves to fight such a cruel disease," Eckman said.
Thanks to Love Your Melon's mission, children are able to enjoy days outside spent laughing rather than being trapped inside their hospital room.