I have yet to experience a Valentine's Day in its full glory with roses, chocolates, and ridiculously large teddy bears. Why? I have no one. That is, I have no "Valentine" who will bestow upon me these glorious gifts. If I am going to be completely honest with the internet, it is to say that I wish I could have that someone for Valentine's Day.
There is something sweet about that first holiday together (not that I would know, right?), and I wait in anticipation for the year I get to be a part of that. Where is my knight? Where is my poet who will "compare me to a summer's day"?
Dude. WHERE ARE YOU?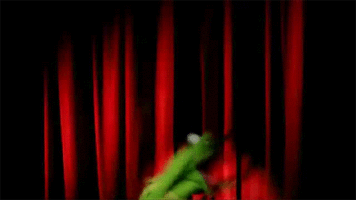 Oh man, I crack myself up; I promise I am not as crazy as I sound. Okay, I am pretty close, but it just adds to my character.
I do not think that it's wrong to crave a relationship; in fact, I believe that it is an integral part of who we are as humans. But, why must we wait to love until our "soulmate" comes along? Why can we only give and receive Dove chocolate on February 14th?
There are kids who have no parents to love them, people without homes who have forgotten the kindness of those who walk past them every day. There are millions of people in this world who have yet to know that there is a Savior who loves them.
We do not need partners to experience love. We do not need one day a year to bring our best game or to remind us of our significant others. We should be loving everyone with our whole hearts every. single. day.
Whether you are in or out of a relationship, freshly engaged or freshly single, married or riding solo, our greatest commandment to follow is the same for all of us: "Love the Lord your God with all your heart, soul, and mind." The foundation of Christianity is rooted in love; if Jesus is our model to mimic, then we too should be rooted in love. Cue Ewan McGregor from Moulin Rouge.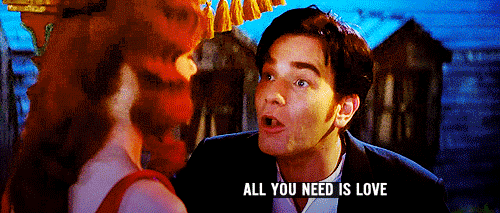 Maybe love will not sustain our stomachs like a good cheeseburger, but it will draw us closer to our Creator. Since God Himself is love, and we are created in His image, we then are created with an innate desire to love and be loved. This leads to our second greatest commandment: "Love your neighbor[s] as yourself." It does not specify only that fancy boy you know who wears bow ties, or that exuberant girl whose smile lights up every room.
It offers up our geographical neighbors (like my old neighbors who used to smoke "the weed"), our church neighbors (like that one kid who always eats all the donuts), our work neighbors (please tell me this does not include the person who can never be on time for their shift), and our hated neighbors. Imagine delivering your worst enemy a dozen red roses with a kiss on the cheek this Valentine's Day?
The love God showed us first because He is love, now passes on for us to show others: our neighbors and our enemies, our partners and our exes. No matter the person, we all should get to experience this sort of Valentine's Day, 365 days a year.
Okay, so maybe we don't give out overstuffed teddy bears and overpriced, underwhelmingly-good chocolate all the time, but maybe we make the people we know and don't know feel appreciated, loved, and treasured. Because though we do not deserve it, God offers this same treatment to us. No February holiday required.