When getting ready to go to the city, a friend and I came to the conclusion that Broadway is, without a doubt, one of humanity's greatest inventions. Sure, it's expensive and not always accessible for everyone, but Broadway is, in many ways, a gift to this Earth. It provides us with music, entertainment, and most importantly, an escape from our ordinary lives.
While I enjoy theater I have never kept up with play reviews, the Tonys or who is playing who in which theater. Now that I am attending Drew University, located less than hour away from NYC by train, I am constantly learning more and more about Broadway and musicals. Two of my floormates are crazy about everything musical related, and one of them had even been to see Something Rotten! twice already, so when we came across a good offer to see the show we didn't hesitate to buy the tickets.
That's how exactly a week ago I found myself having a picnic in Central Park, preparing myself to lose my Broadway virginity to a supposedly hilarious show, and I didn't even have an idea of what it was about. Sure, I could tell it had something to do with Shakespeare, but never in a thousand years would I have expected what Something Rotten! had in store for me.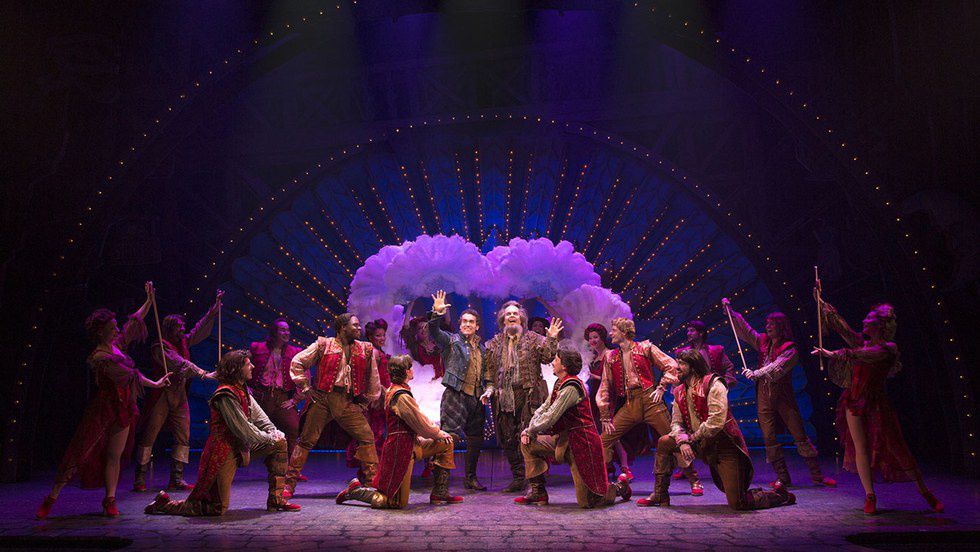 I don't want to give much of the plot away, especially because this is not a review of the play but of my experience. But I just have to say that having Something Rotten! be my first Broadway show was one of the best decisions of my life. The plot was hilarious, the musical numbers outstanding, the choreographies were beautiful, and the references were always on point. I laughed, cried and fell in love a hundred times in the span of two hours. Overall, I had the time of my life.
I was fortunate enough to share this experience with two people that were way more versed in the Broadway universe than I was. Instead of wandering around, lost in the midst of billboards and Hamilton lovers, my friends made sure we arrived to the theater on time. It was also thanks to them that I got to be the first in line at the stage door, something I would have never thought about if I had been there on my own (or with someone as oblivious as I used to be). My playbill was signed, I took pictures with the cast and I basically died of fangirling. The highlight of my night was when I told one of the members of the ensemble that it was my first Broadway show, and he excitedly told me that he had also seen his first Broadway show on the St. James theater.
Every time I go to New York City I have the unmistakable feeling that I belong in there, that one day I am going to live in the city. Every time I leave, I miss the city immediately. New York City has become a very important part of my life in the past month, and I am glad to have discovered a whole new side of it, one that was only accessible to me through recordings and videos.
So yes, I lost my Broadway virginity. And I can't wait to go back, so if that makes me a slut for Broadway, I am perfectly okay with that.