Local bands are some of the hardest working musicians and often the most ignored by the public at large. This is often because the public is unaware of said bands' existence or don't know where to look if they do. The internet and social media are the most valuable tools in your search and for keeping track of who's playing where.

On any given day, you can find a local band at your closest pub or smaller music venue, such as, in Orlando, Backbooth and even occasionally House of Blues. These pubs, bars, and clubs usually post their events on their websites along with cover charge and age limit. Local bands also often open for a touring band so make sure to get to the headlining band's show early.
I only moved to Orlando a little over a year ago, but in that short amount of time, I've discovered some real gems. Here's four Orlando bands you need to know right now: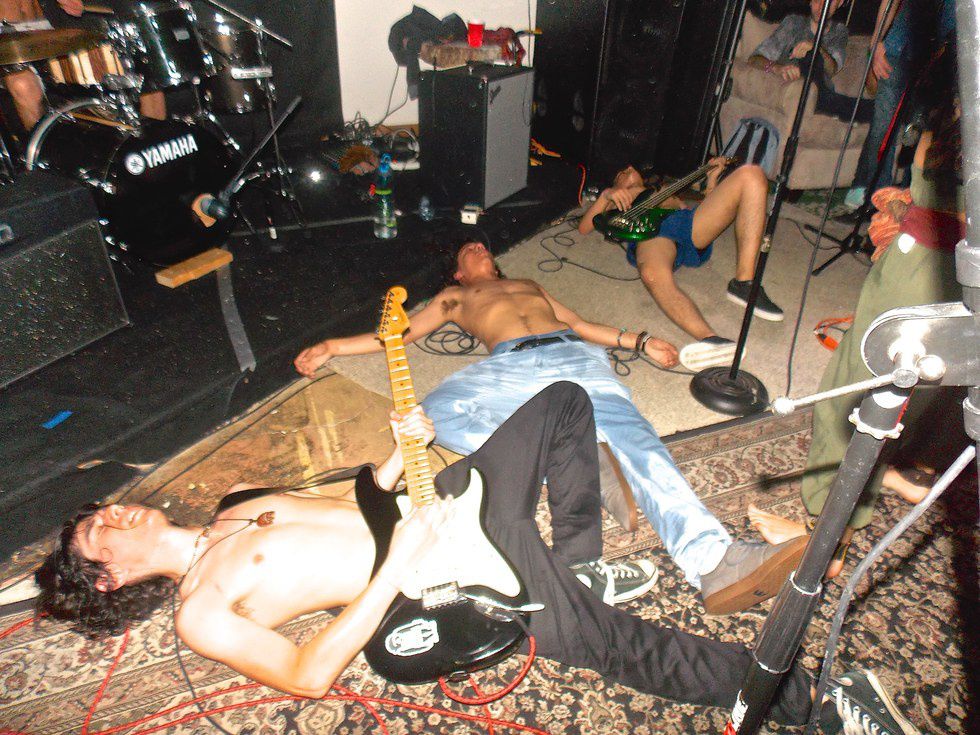 Photo: Hali Neal
Sweet Cambodia was formed in 2015 and originally featured guitarist Eric Charles on both lead vocals and guitar. I was fortunate enough to see their first live show when they played with Rivers Monroe, a touring band I'd become friends with. From the opening note to the last note, I was in awe. They looked pretty young and they had just put on one of the best live shows I'd seen from a local band in a long time --- and I've been to a lot of local shows.
Bassist Savvy Savage never stopped moving during the whole performance, which made my photographer heart happy 'cause I got so many good shots of him. It was also great to see a bassist, a member that can often be accused of looking bored, get so into the music. Sweet Cambodia is a funk band, which is another thing that made them stand out. You don't hear of too many funk bands at all usually, which is why I loved discovering these guys. They have such a handle on the groove so to speak of funk and it's fun to watch.
Charles switched to guitar only at the beginning of 2016 and current lead singer Yante Beliveau took over. Believeau fits with the band like the last piece of a puzzle. His soulful vocals add another dimension to Sweet Cambodia's music. This is especially helpful considering the introspective nature of the band's lyrics.
Take their song "Anxiety": Just one more sip/Just like the Titanic, I am a sinking ship/so don't stop/be honest with yourself/'cause no matter how tall you are, you'll never reach the top shelf.
The band is always thinking of new things to incorporate into their set and it only adds to the performance. My favorite thing that has been added is, during "Anxiety", they all lay down on the floor and move their bodies to the rhythm of the opening drum beats (pictured above). As the opening crests into the song proper, they all pop up and get full force into the song.
The members of Sweet Cambodia have also proven themselves to be resilient. Earlier this year, they went out on their first tour outside of Florida and got as far as Alabama when one of their tires blew out and their van caught fire. They all got out safely, though some of their possessions were damaged, and planned out how to get to the rest of their tour dates. They eventually raised enough money to buy another van through GoFundMe. They've also played the 2016 MindSpring Festival, I-4 Fest, Fresh Produce Music and Arts Festival and Woodstock festival. They haven't stopped since and keep building up momentum to ride into 2017.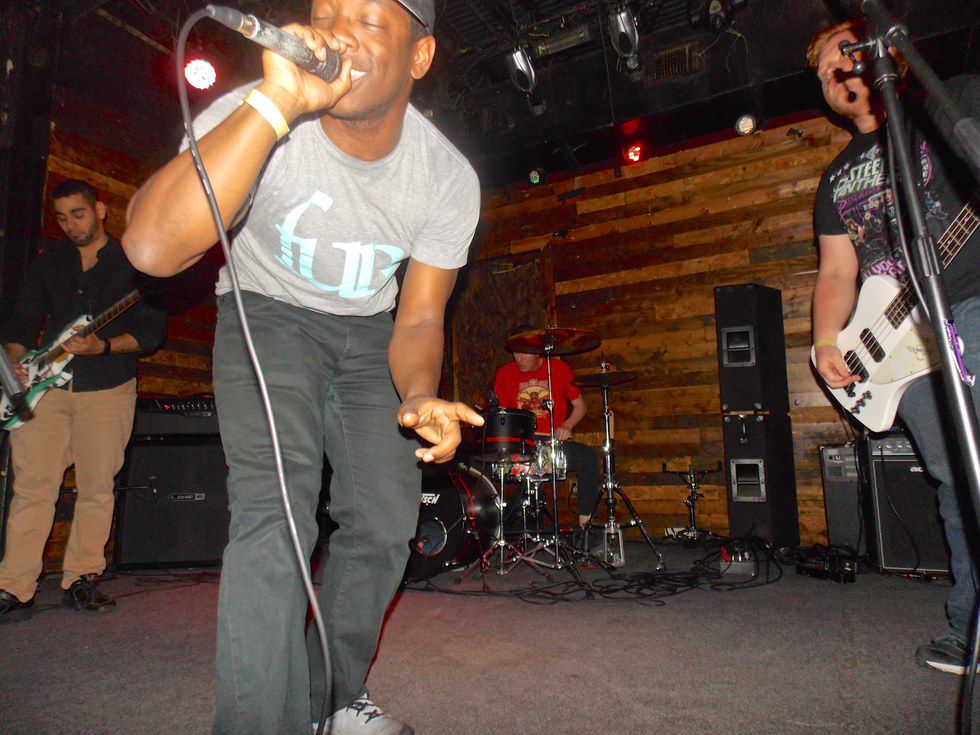 Photo: Hali Neal
Dear Tatiana is a blend of alternative, pop and rap that ranges from fun to serious and shows a nice range. Formed in 2009, they have songs like my favorite, "RIOT (feat. LBEZ)", which is so fun to watch live and always gets the crowd going. "Young and in Love (feat. M.E.Z.)" shows the more serious side of the band as it's about a broken engagement.
For those of you who are UCF Knights, lead singer Thayne Brown is a UCF alumnus who has school spirit coming out of his pores. Dear Tatiana even shot their video for "Most Likely To Succeed" on UCF's main campus and Brown wears a Run UCF shirt for the entirety of the video. These songs are all off their first EP, 2015's "Most Likely To Succeed".
The band has only progressed more in that direction with 2016's "95407". The title is a combination of South Florida's Broward area code (954) and Orlando's area code (407). The significance of this is that Brown is originally from the Broward area. There's more of a serious undertone to this EP, but there's still a "make sure you have some fun though" attitude sprinkled in too, as in songs like "Millennial". The more serious of the songs can be found with the opening track, "Don't Know Everything (feat. Emerald Jhannae)", which talks about wondering if you're truly ready to break through, in this case with a band, and not listening to naysayers.
The band has played at the 2015 Sunfest, 2016's MindSpring festival and the Smashington Music Festival. They're set to play at Winter Park's The Haven on Dec. 9, so blow off some steam during finals week and catch a band that you won't be able to help getting down to.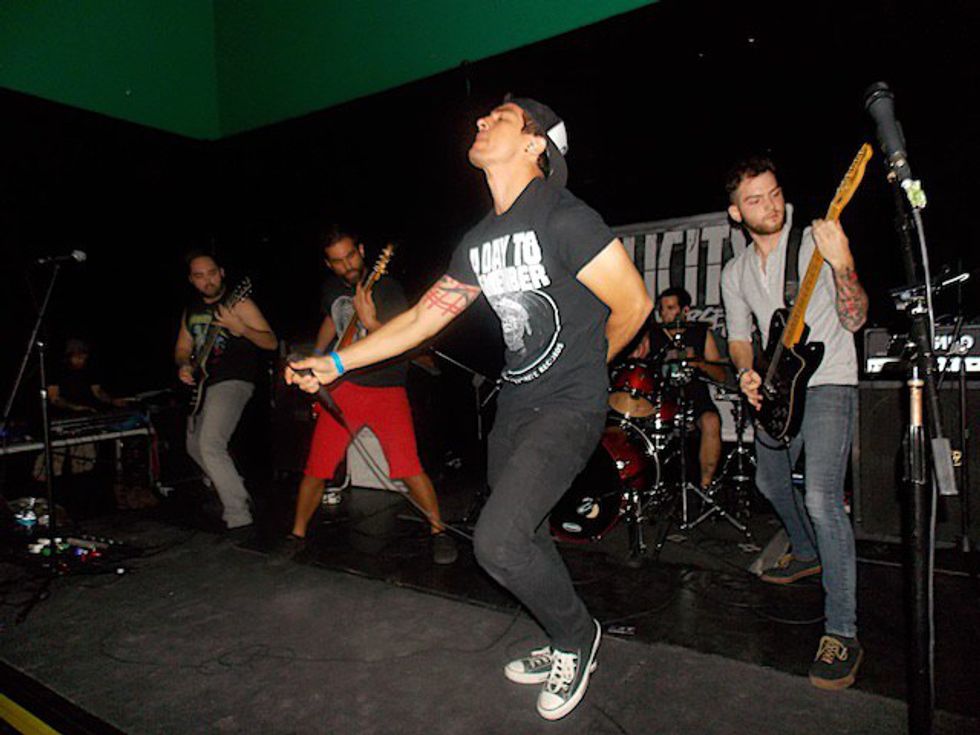 Photo: Hali Neal
Felicity is a four-piece band formed in 2013 that somehow manages to blend both hard rock and pop punk and have it work for them. They go from the more positive theme of anti-adversity song "Hang On" to my favorite, the faster, angrier, "Burn The World". They won the 2016 Ernie Ball Battle of the Bands, which earned them a spot on the Ernie Ball stage at the Orlando Vans Warped Tour date.
Felicity puts on a show that emanates pure, raw energy and it's hard not to be moved by that. They worked with Andrew Wade (A Day To Remember, Issues, The Word Alive) on their first EP, "Brace Yourself", released at the beginning of 2016. They also put intense care into designing their cover art and CD jacket. The entire thing is in 3-D and the album comes with 3-D glasses.
The band has also played both the Florida Music Festival and SunFest and has shared stages with Fall Out Boy, Red Jumpsuit Apparatus and Secrets. They played a double-header show this past weekend at Venue 578 and The Social, respectively. Keep an eye on Felicity's Facebook to see when and where they play next.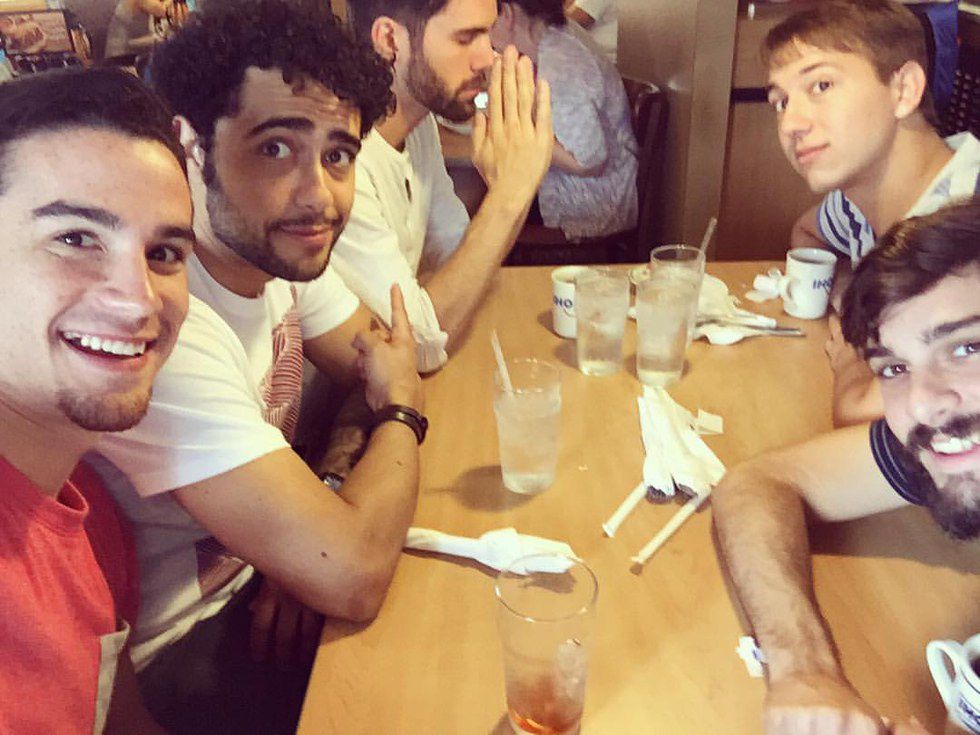 Photo: Raising Cadence
Formed in 2014, Raising Cadence is a five-piece alt-rock band breaking out now. Though they only have one EP out, "Northbound" and a few YouTube videos of newer songs, they've already gathered a fervent fan base. After seeing their live show, it's not hard to see why. Lead by lead singer Miguel Larsen, they put on an energetic, fun show. Larsen almost bounces around the stage and it's so fun to watch so much exuberance come out of one person. It helps that the vocals are great too. They've already played House of Blues' local night as well as a slew of other local venues including downtown Orlando's Backbooth. You can catch them next at 64 North on Dec. 5 and 6 as well as opening for the Spill Canvas on Dec. 17 at Backbooth.