Do you have a cat? If the answer is yes, then you have probably wondered who rules the house -- you or your cat. Well if your sassy feline is anything like mine, then it's pretty obvious. So if you have one cat, three cats or a full clowder, and people call you a crazy cat lady or guy, just shrug because they aren't entirely wrong. Think about it.
1. You have to work for a cat's love.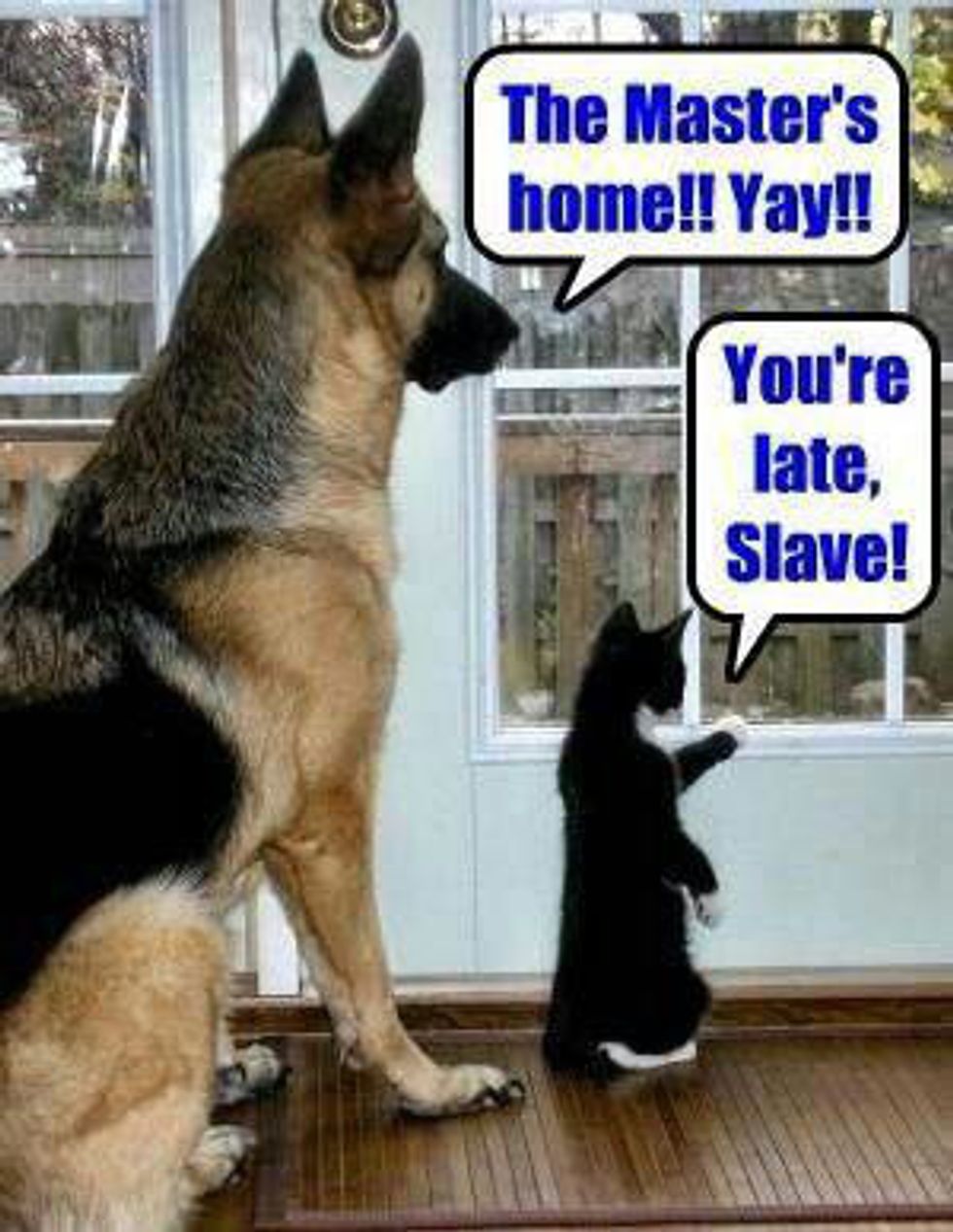 When you want to play with a dog and give them a little love, they are pushovers for attention. They will love anyone who will pet them, and that can be pretty cute because they are like cuddly teddy bears. Then you have the cat, who can be antisocial and moody. You call to them, meow at them, offer treats and love, but they give you this sassy side look that says, "I'm not in the mood."
2. They are the dominant species.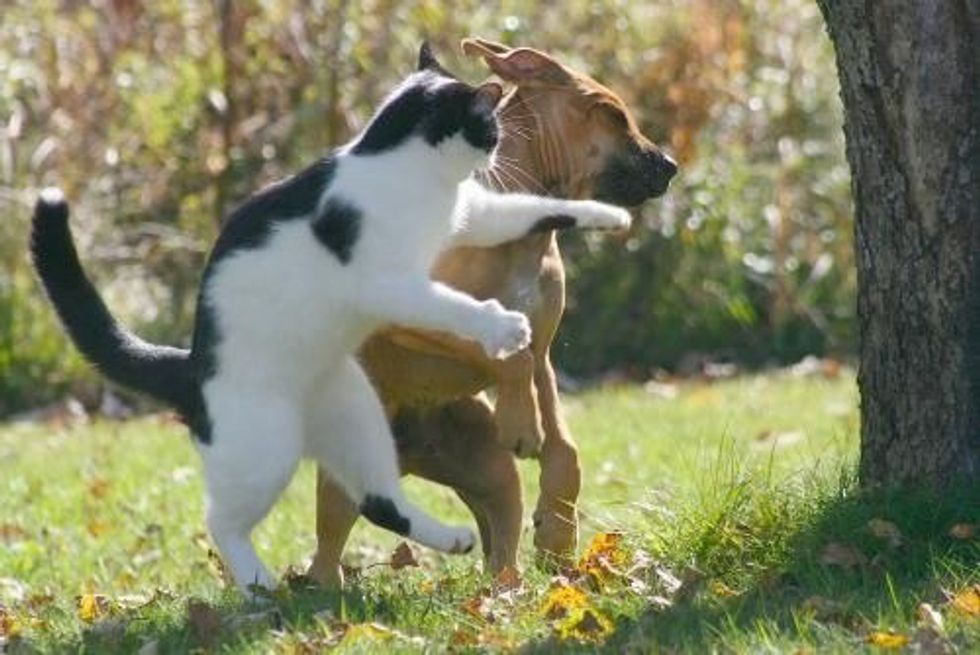 Speaking of dogs, have you noticed that the cat is pretty quick about showing the dog who's boss. One hiss and a swipe across the face and the cat usually doesn't have to worry about being intimidated by the dog again.
3. They cuddle only when it's convenient for them.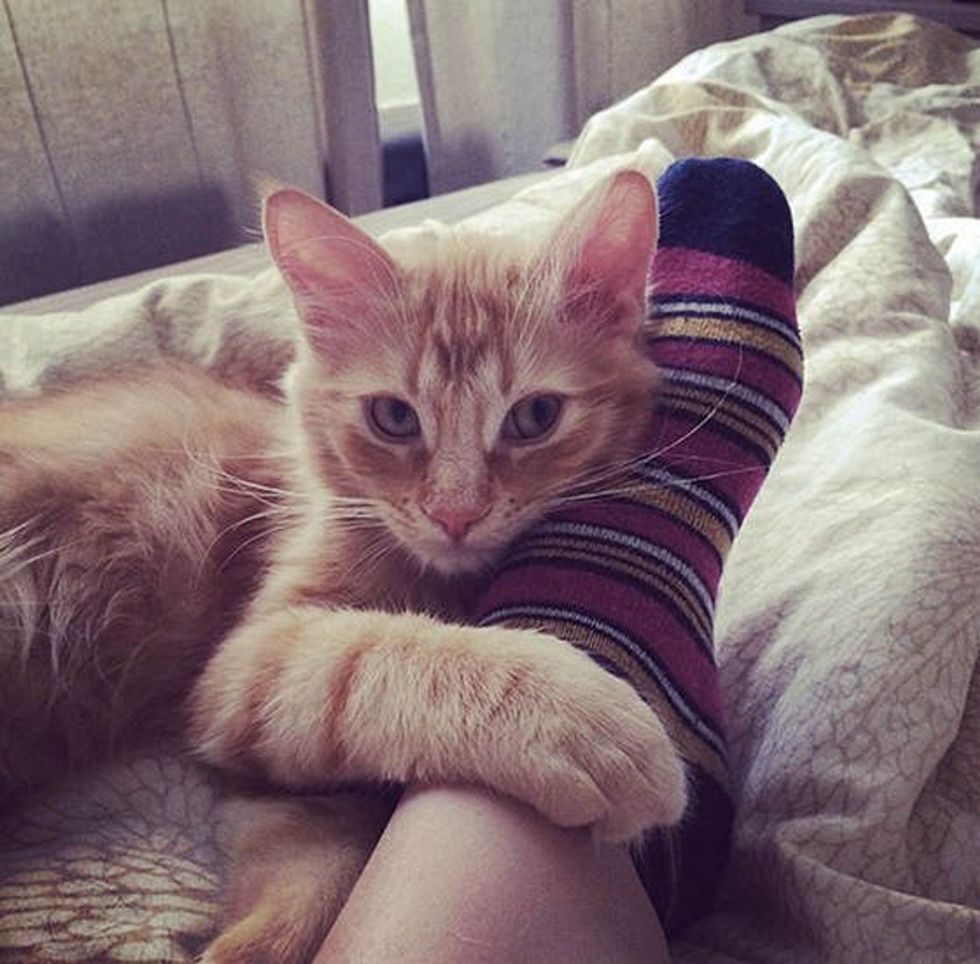 This just so happens to be when you really have to pee or wanted to get something from across the room, but we are suckers for their affection and don't want to disturb them when they grace us with a little affection.
4. We let them torture us when they try to get comfortable.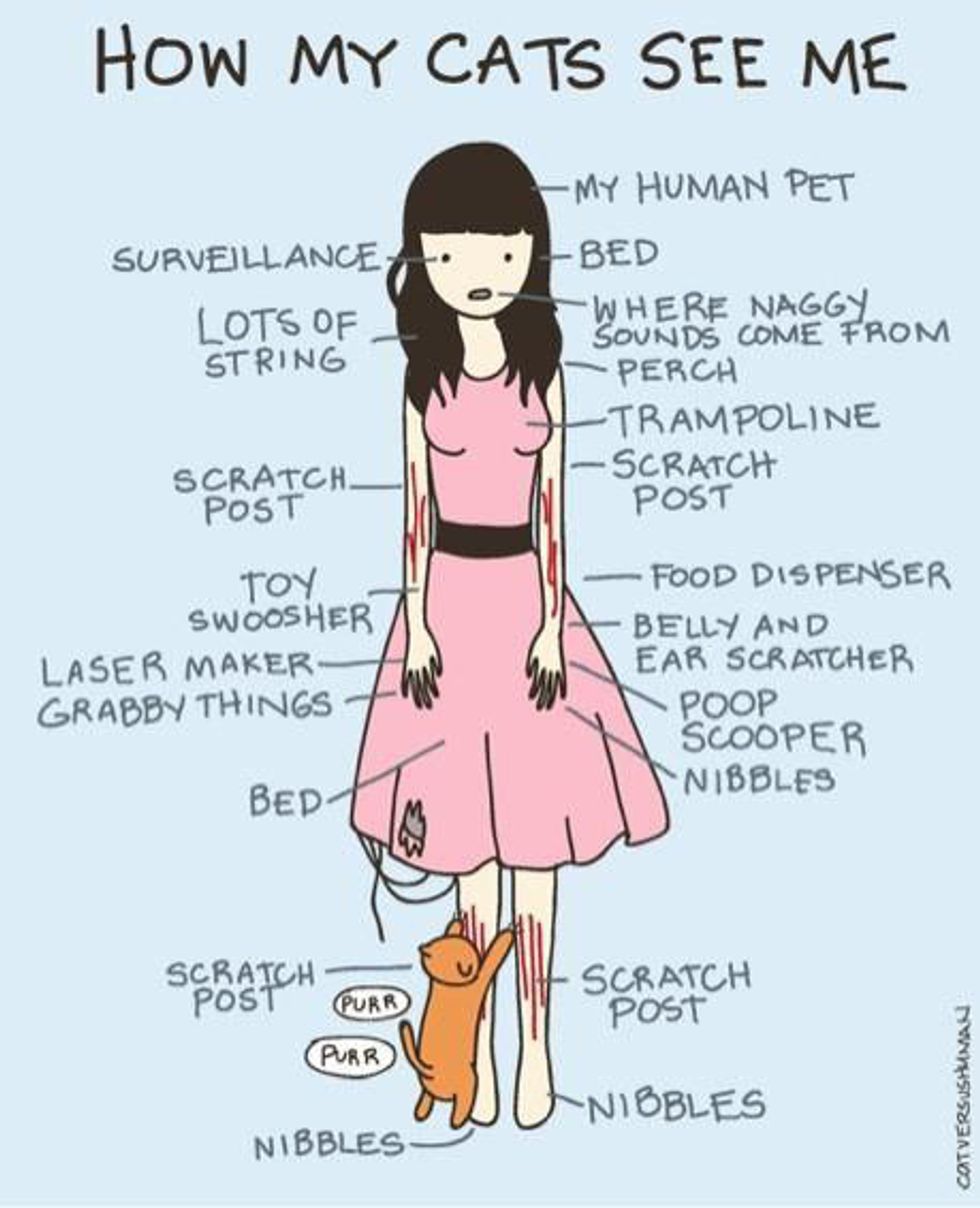 I'm sure your legs are covered in little scratches because you let your kitty kneed at your lap until she decides to lie down and be happy with her position.
5. When they want attention it's just a little ridiculous.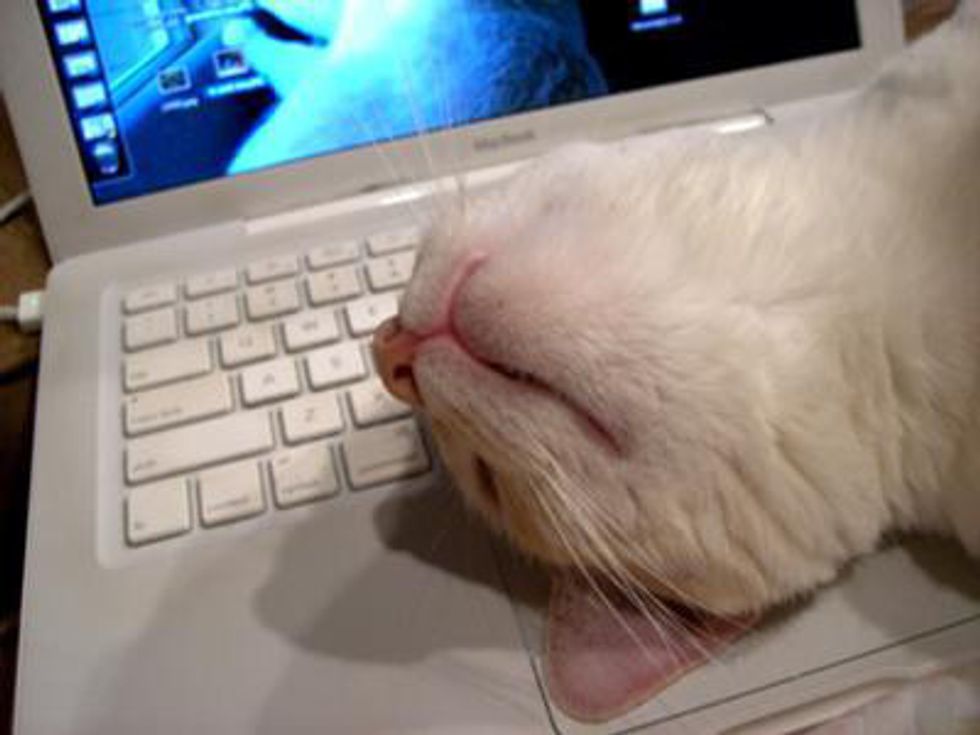 I don't know what crazy things your cats do, but here are a few things that I've experienced. Meal time is a struggle because she tries to steal everything I eat. I'm struggling to type right now because the cat is trying to lay across the keyboard. Reading is possible, but difficult because I have to lean at awkward angles to see around her. I guess she doesn't like things that take my attention away from her.
6. One word -- bedtime.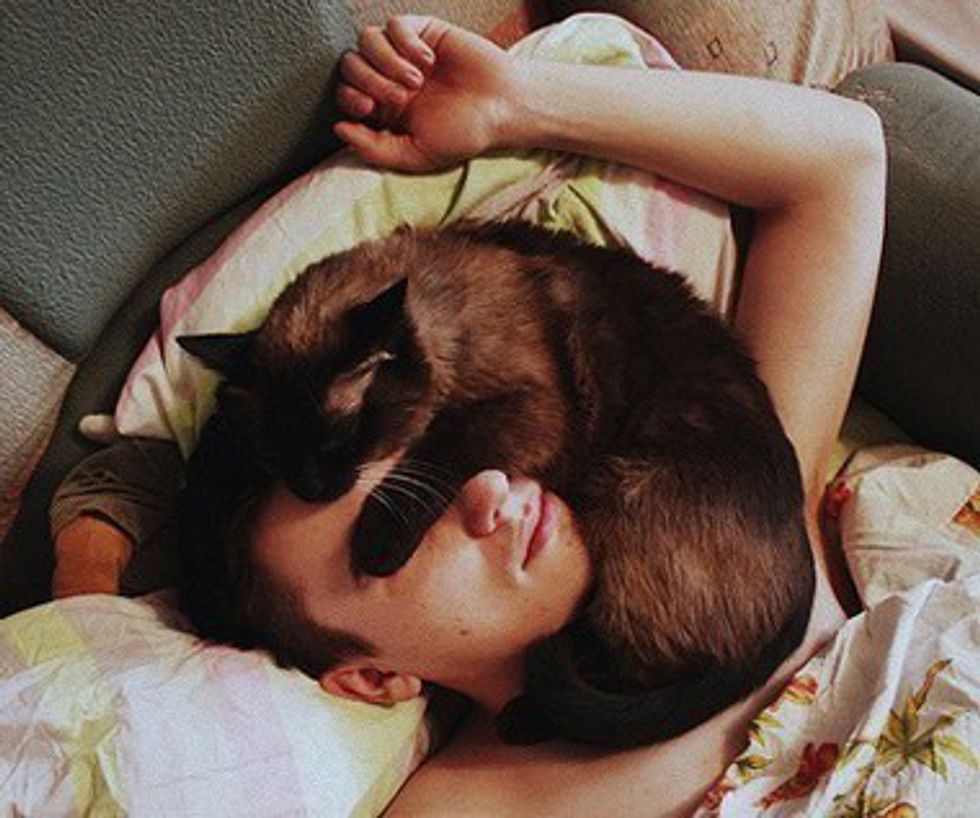 Of course, we love it when our pets want to sleep with us. They are so cute and fuzzy; how could we say no. You'll go to sleep with the cat nicely curled up on your back or belly and wake up suffocating because it has relocated to your face. Or you'll wake up to little nudges or nibbled toes because they are ready for you to feed and pet them again.
6. They can be assholes.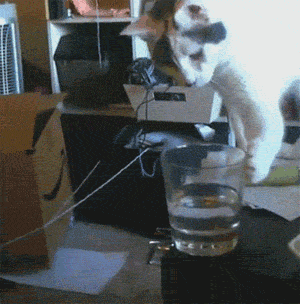 When you're working, they will intentionally do things to piss you off, like claw the furniture, walls or doors. They also seem to find pleasure in knocking things off tables and counters. Like a rebellious teenager, they roll their eyes and continue to misbehave when you tell them no. You push the cat of the counter, and she jumps right back up there.
7. Their glares can be concerning.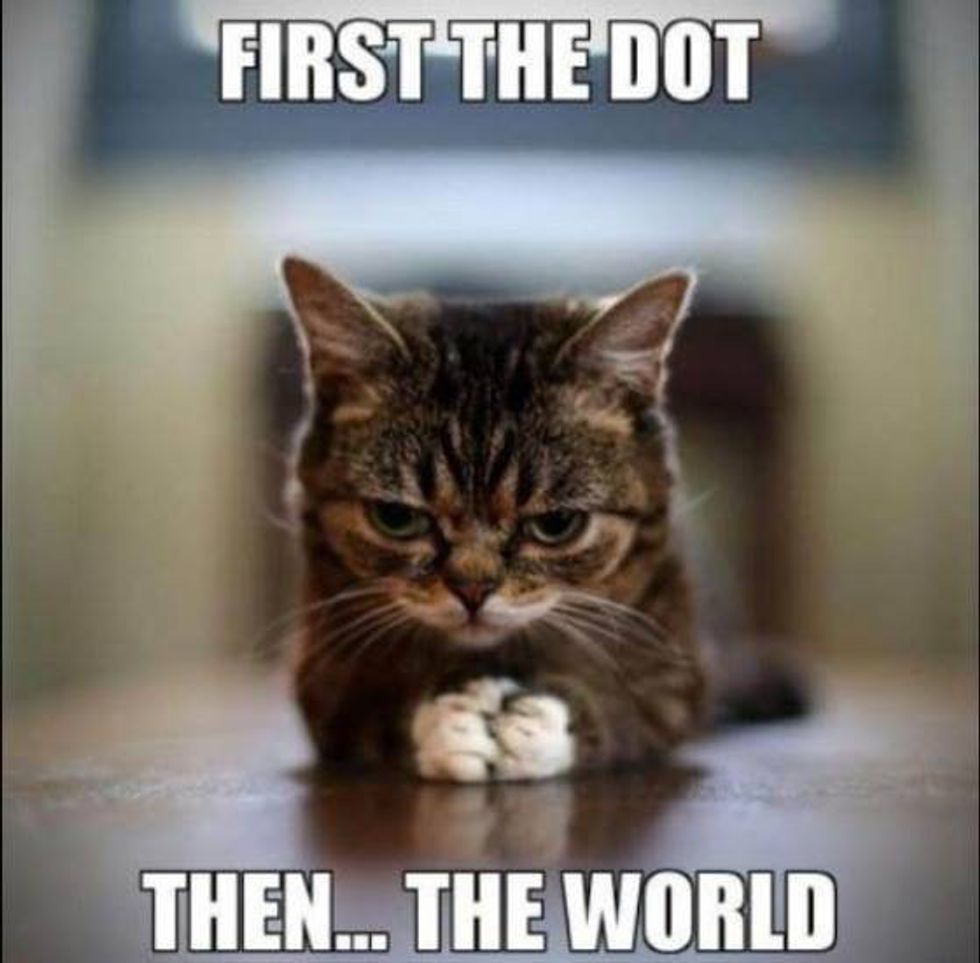 Sometimes they have a worrisome look that suggests that they are plotting something, like your death, ways to torture the dogs, make an escape or plot world domination.
8. We love their attitudes.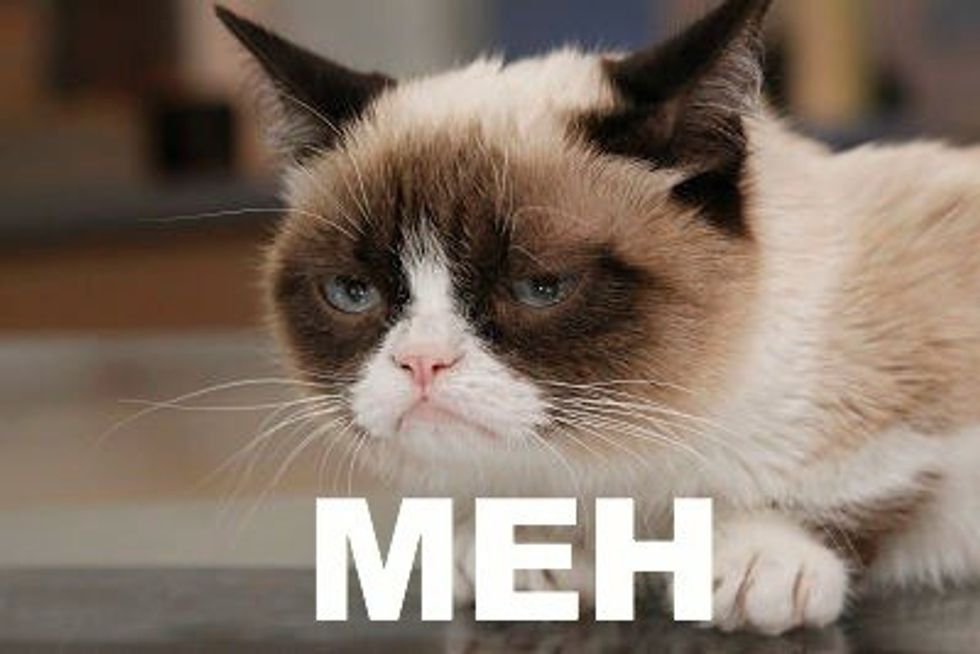 There is a part of us that loves their sass because we can relate to it.
We only have ourselves to blame for enabling this behavior because if you're a cat lover, you have accepted your position as a subordinate human servant to your cat.