On Friday, November 4, 80 second graders visited the Liberty University School of Aeronautics. This field trip was a project of the Aviation Leadership class lead by the Dean of the school Mr. Malloy. When the students got to the school, Mr. Mashburn of the aviation professors at the school talked to the kids about flying and what it means to be a pilot. He then taught the kids "how to fly."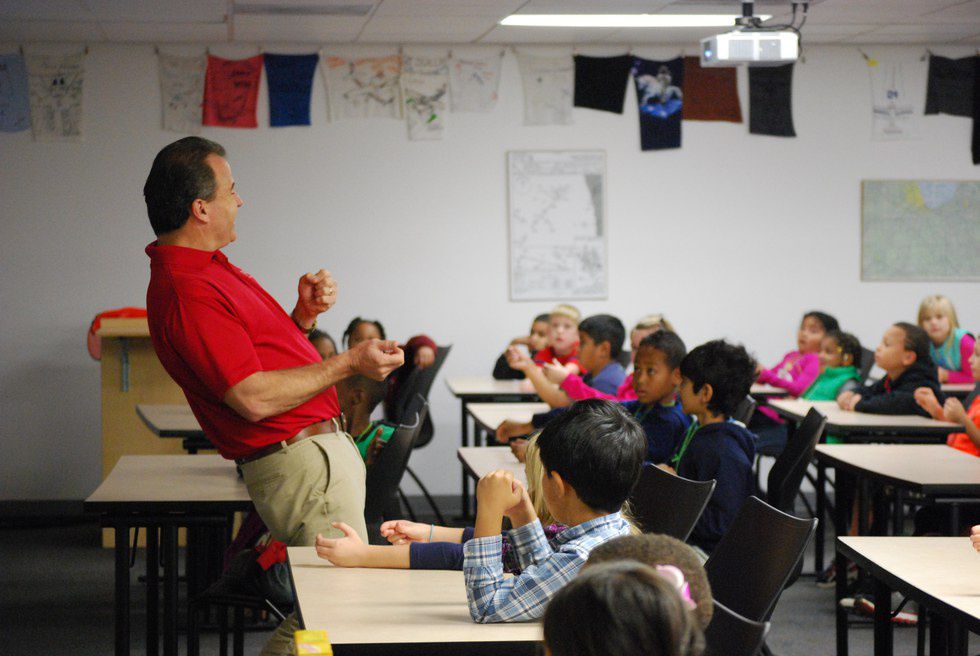 The second graders were split into three groups for a rotation around the school. The first station was to visit two of Liberty's Cessna 172's. The students got to learn about the airplanes that Liberty's aviation students train in.
"A lot of the kids actually thought we were going to be flying them around and they were scared to even get in the planes!" stated Ethan LaFleur, Liberty University Aviation student.
After a while the kids got more adventurous, getting in and out of the aircraft, running around looking at all of the parts, and pretending to fly them!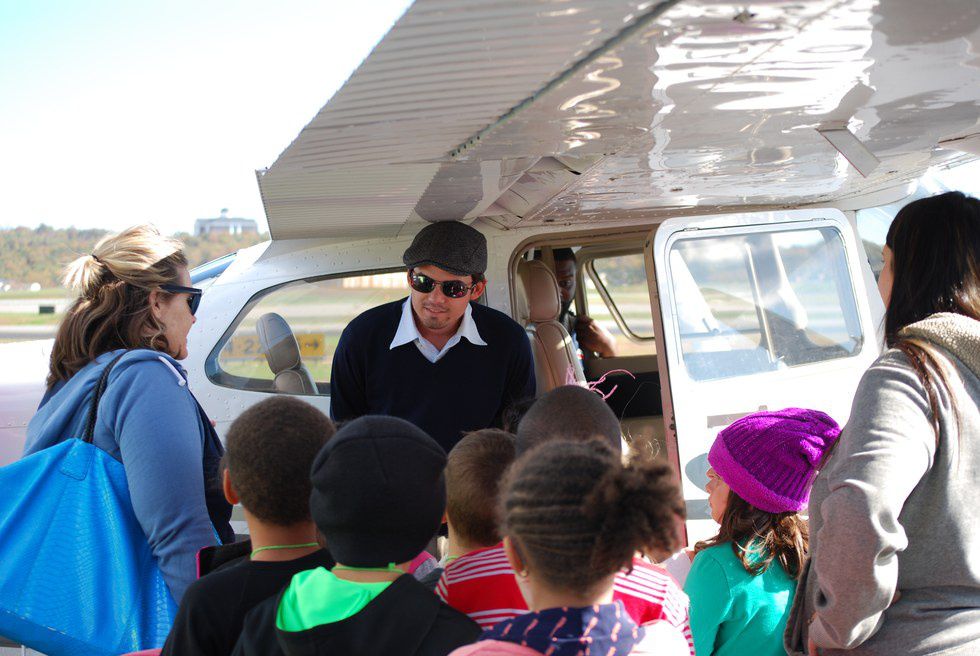 The next rotation brought the kids to the flight simulators in the aviation school. Each kid was given a chance to "Fly." With the instruction of some of the Liberty Aviation students, the second graders were taught to fly the aircraft simulators the pilots at Liberty train on themselves. They were given the chance to experience flight in the way that they wanted to, even if that meant nose-diving straight into the ground.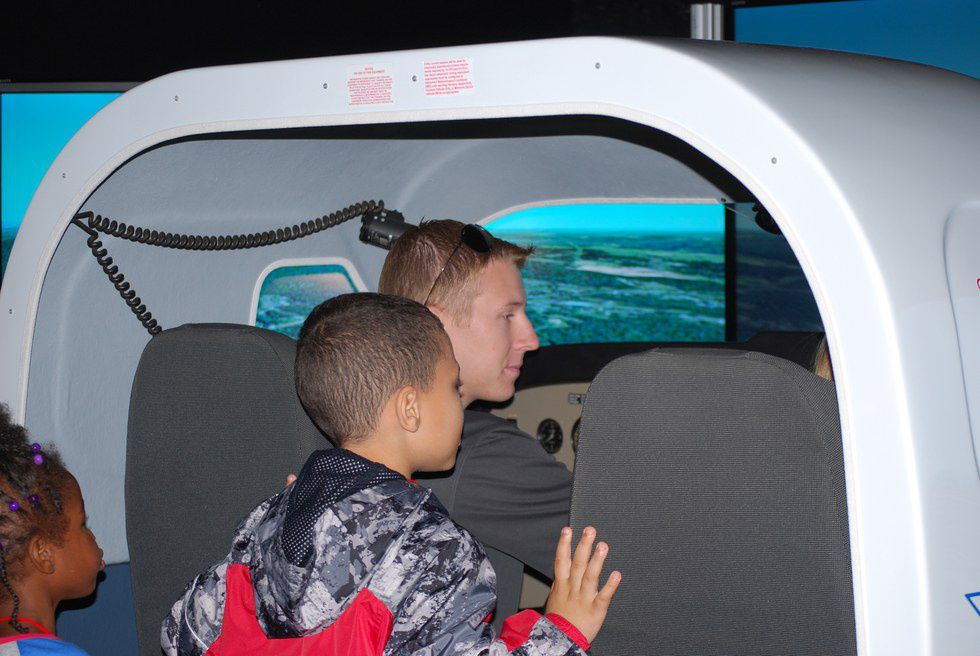 The last station was run by the Liberty University Aviation Maintenance Program. The kids were shown the tools it takes to fix an aircraft. They were taught what it takes to be a mechanic on airplanes and just how fun it can be. The kids were given a chance to build their own aircraft as well! And even thought they were only made of cookies and icing, they had a wonderful time doing it!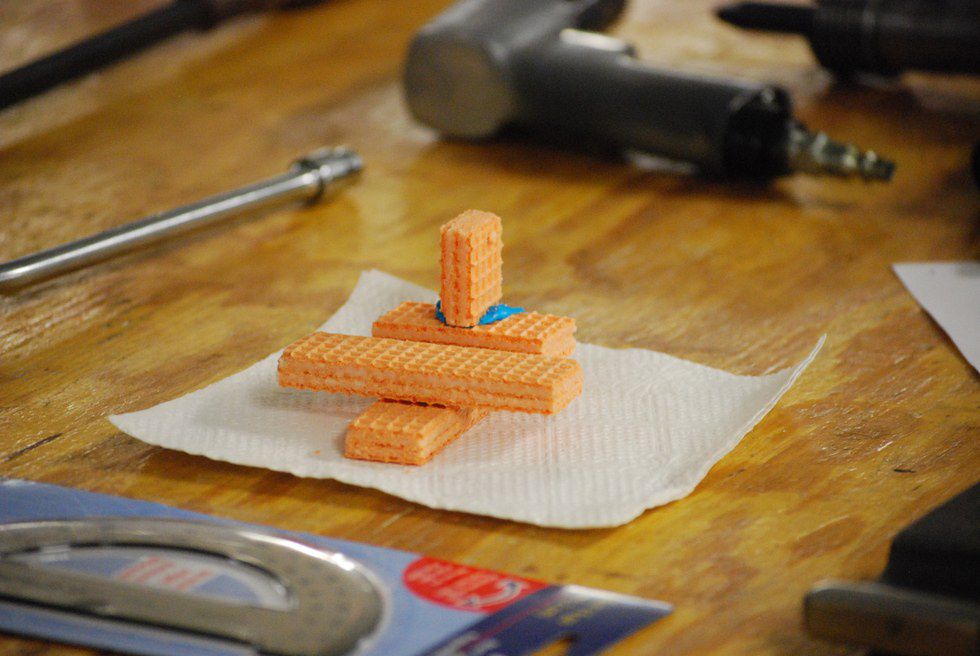 At the end of the field trip, the second graders were given a chance to hang out and talk to some of Liberty's aviation students. They were able to ask questions and learn what it is like to fly from a student's perspective. The kids had a wonderful time on their trip and the Liberty University School of Aviation is excited to have them back very soon!