Dear Dad,
Father's Day for me is not just a day to celebrate you, because I believe you deserve to be celebrated every day. For me, Father's Day is another opportunity to reflect and express to you just how much you mean to me.
It's hard for me to put into words how truly grateful I am to call you my dad. You are my role model, my hero and a huge inspiration in my life. You are selfless: you give to others without expecting anything in return. You always strive for greatness and don't stop until you reach that. You inspire me and so many others not only through your words, but through your actions. You are accepting and supportive. You handle the most difficult challenges with courage and grace. I hope to one day become half the person you are.
One of the most difficult parts of college is not being able to see you every day. I miss the days when you would pack my lunches, including a pear and a note every day. I have all of those notes to this day. I miss our early Saturday morning outings to the ice rink at the crack of dawn. I the times when you would come home from work and I would follow you all around the house, practically re-living my day. I miss biking across the Golden Gate Bridge with you, even though we hardly made it out of that alive. Although I miss all of these times and more, I am so thankful for the endless memories we have made and continue to make. Although I don't get to see you every day, it makes the times I get to see you even more special.
Thank you for being there... always. Thank you for making yourself available at any time—whether I'm having a breakdown or an important question, or even a random funny story I think of, you are there to listen and you make me feel important and I cannot thank you enough for that. Thank you for supporting me from day one in everything that I do. You have been one of my biggest cheerleaders and have provided me with the opportunity to do what I love to do for my whole life. Thank you for picking me up when I fall; literally from the first day I stepped onto the ice to now. Thank you for helping me through every obstacle, not by doing the hard things for me, but for helping me find my way through the challenges. Thank you for believing in me and loving me when I find it hard to do that for myself. There is no doubt in the world that I am the luckiest girl in the world because I have the honor of calling you my father.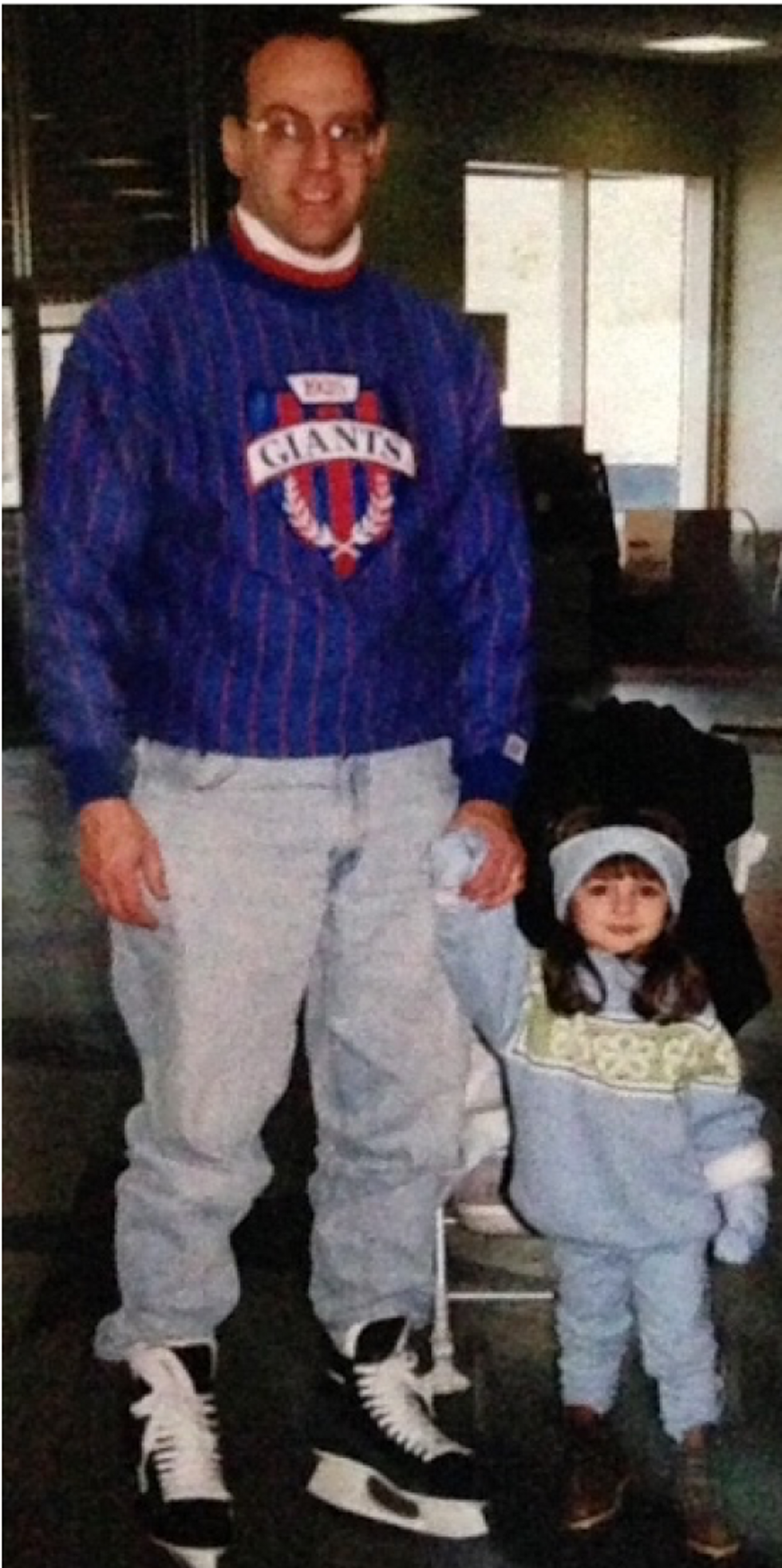 Thank you for all that you are and all that you do for me and my brothers. You are the greatest father and grandfather in the world. I know you've loved me since the day I was born, but I've loved you all my life and I will love you forever.
Love always,
Brianne