Freshman year is finally over. All the studying, long nights in Kaldi's, and early wake up calls is finished for the year. When reflecting on the past two semesters, I realized one thing really kept me sane throughout: routine. I knew that on Monday, Wednesday, and Friday my first class started at 9 am in the music building, a good 10-15 minute walk from almost anywhere else on Emory's campus. I depended on my weekly lunch dates at 1 o'clock at the DUC with Kaitlyn and Sarena. And every week, twice a week, I knew I would be in the basement of Schwartz Performing Arts Center from 8 to 10 pm singing with my a cappella group, Dooley Noted.
I knew I wanted to join a college a cappella group in high school. It was actually one of the first things I used to look up when researching a university. I would skip the academics, major and minor lists, and housing information and immediately research how active the a cappella scene was.
So when I arrived at the student activities fair and Sam Kramer, wearing his bright red Dooley Noted tshirt, bounced up to me recruiting for the group, I knew I wanted to audition. I knew that Dooley Noted (more affectionately known as DN) was the group I wanted to be in.
After several anxiety-filled days later of auditions and callbacks (yes, it's just like Pitch Perfect), I was told to wait in my room between 3 and 4 pm to hear back from the groups I had auditioned for. At around 3.45, after I had convinced myself I just wasn't good enough to get in, I heard a knock at the door. I opened it to 10 enthusiastic people singing "Your Smiling Face" by James Taylor (our alumni song). It was the highlight of my first semester.
Now that I have been in the group for a year, I can safely say these people are like family to me. I have broken down crying in rehearsal, bounced around hyped up on caffeine, and collapsed in a heap after a chemistry midterm. Through all of my mess, they have been the people to pick me up in the best way possible–– by making music. Sadly as it will be with every future year I am in DN, we are losing seniors this year as they pursue their careers. To say that I'll miss them would be an understatement, each of them took me under their wing in their own special way. As the youngest member of the group, there is no way I can tell each of them how much I appreciate all that they have done for me. But I thought I might as well try:
Eric:
Let's be honest, you are the Dad of the group. Until DN, I never knew about your crazy goofy side but I'm glad it surfaced every once in a while (and by that I mean every five minutes in rehearsal). It lightened the mood when we were all working hard and reminded us that without our close friendship, our music wouldn't sound half as good. But seriously, DN will really miss your musical talents next year. You arranged some amazing music for us and lead us to perform at some really fun gigs.
Shannon
You and Sam were the first two people I felt close to in DN. I've only grown to love you more. Whenever you have a conversation, you truly listen and care so much about what people have to say. That's a special quality that I will miss so much. You held my hand during our first "rehearsal" and gave me much needed hugs if I was having a hard week. I now know who to call when I'm standing in front of a trash can deciding whether or not something can be composted. NASA is so lucky to have you next year. You've worked so hard and I'm so happy for you!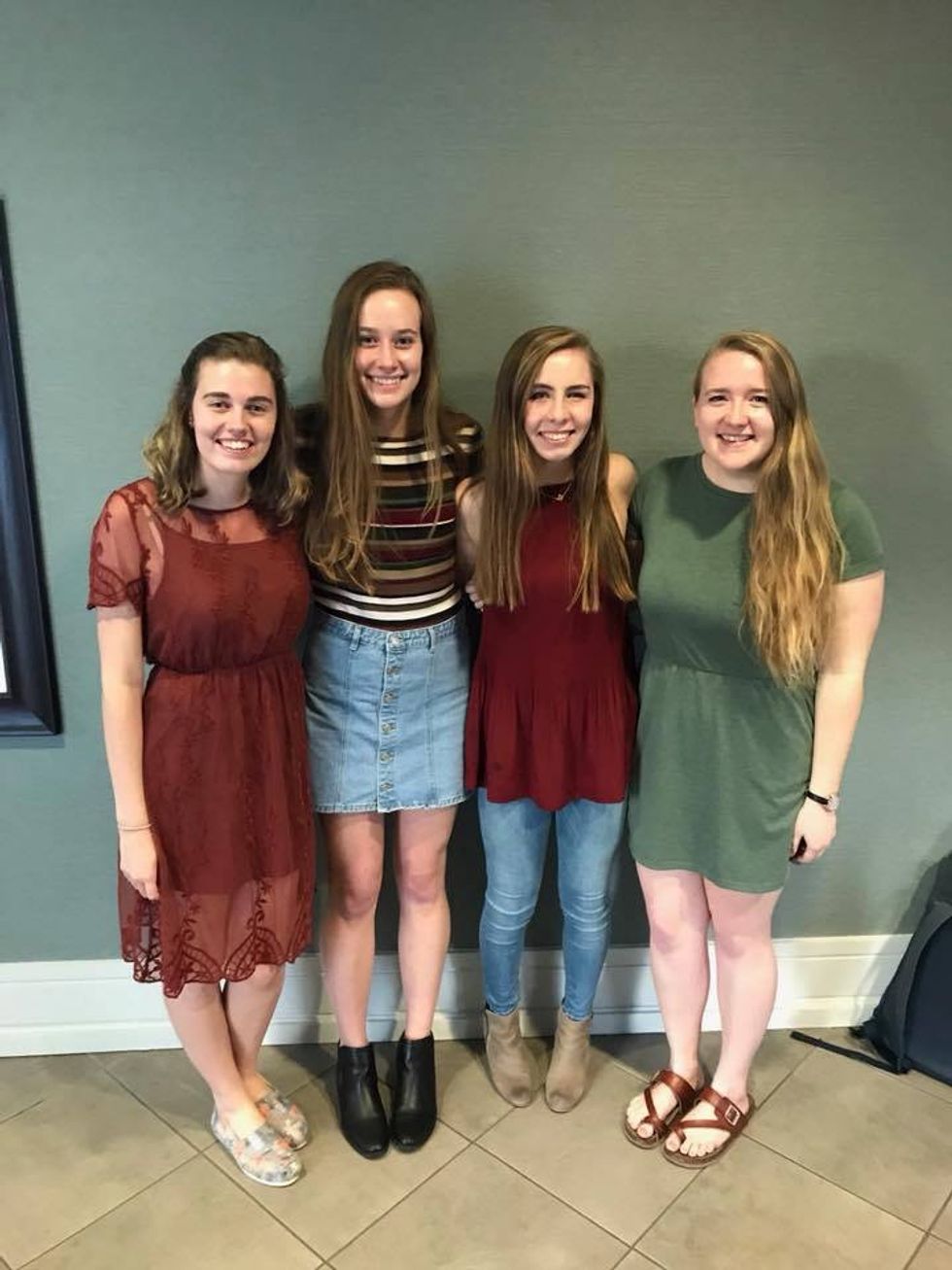 Charis:
The amount of weird looks we have shared over this past semester is too hard to count. Whether it was because we both sang the completely wrong note or we had no idea where we were in the music, we bonded over our shared love of singing notes on the left side of the keyboard. I have loved learning about your brother, study abroad in Scotland, and that you also like to go to bed early even if the college lifestyle doesn't always allow for it. Above all, you are one of the kindest people I have met at Emory and your willingness to help me learn the ropes of being an alto in DN has not gone unnoticed. Filling your shoes next year won't be easy because you've left a mark on our group and on me.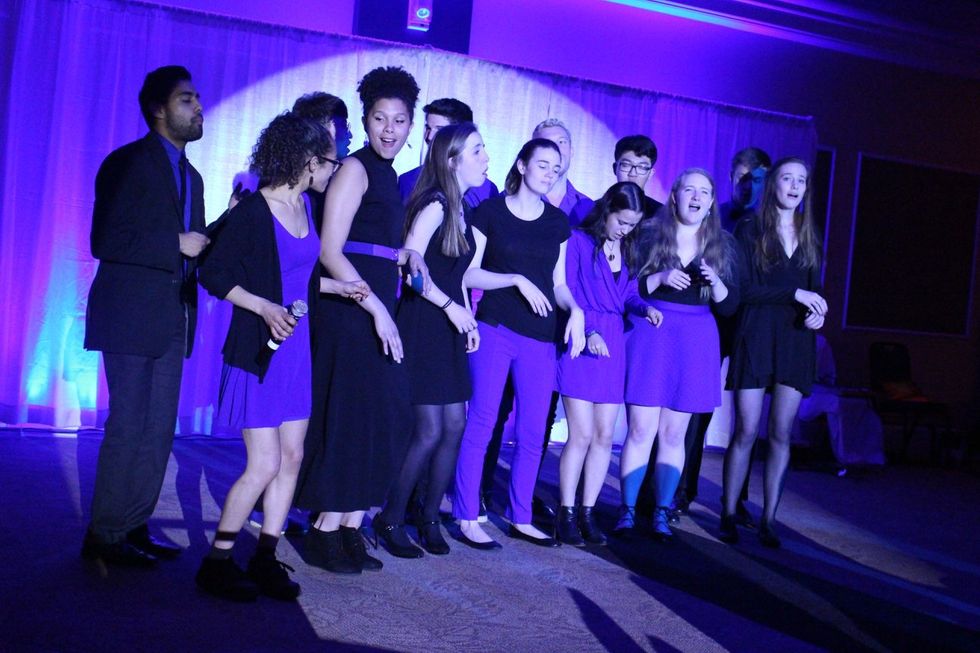 Eve:
I met you during the second round of sorority recruitment. I'd heard so much about your big personality and one-of-a-kind, contagious laugh but since you were in New York first semester, I didn't get to know you until later. But you came running up to me with arms open wide when I was in the Kappa house and it felt like I was reuniting with a best friend despite never having met you in person. Having a familiar face in Kappa who also knows what it is like to balance a cappella and a million other things for school, has made Emory feel so much more like home. They were right about your laugh by the way, it's impossible not to smile when you are happy.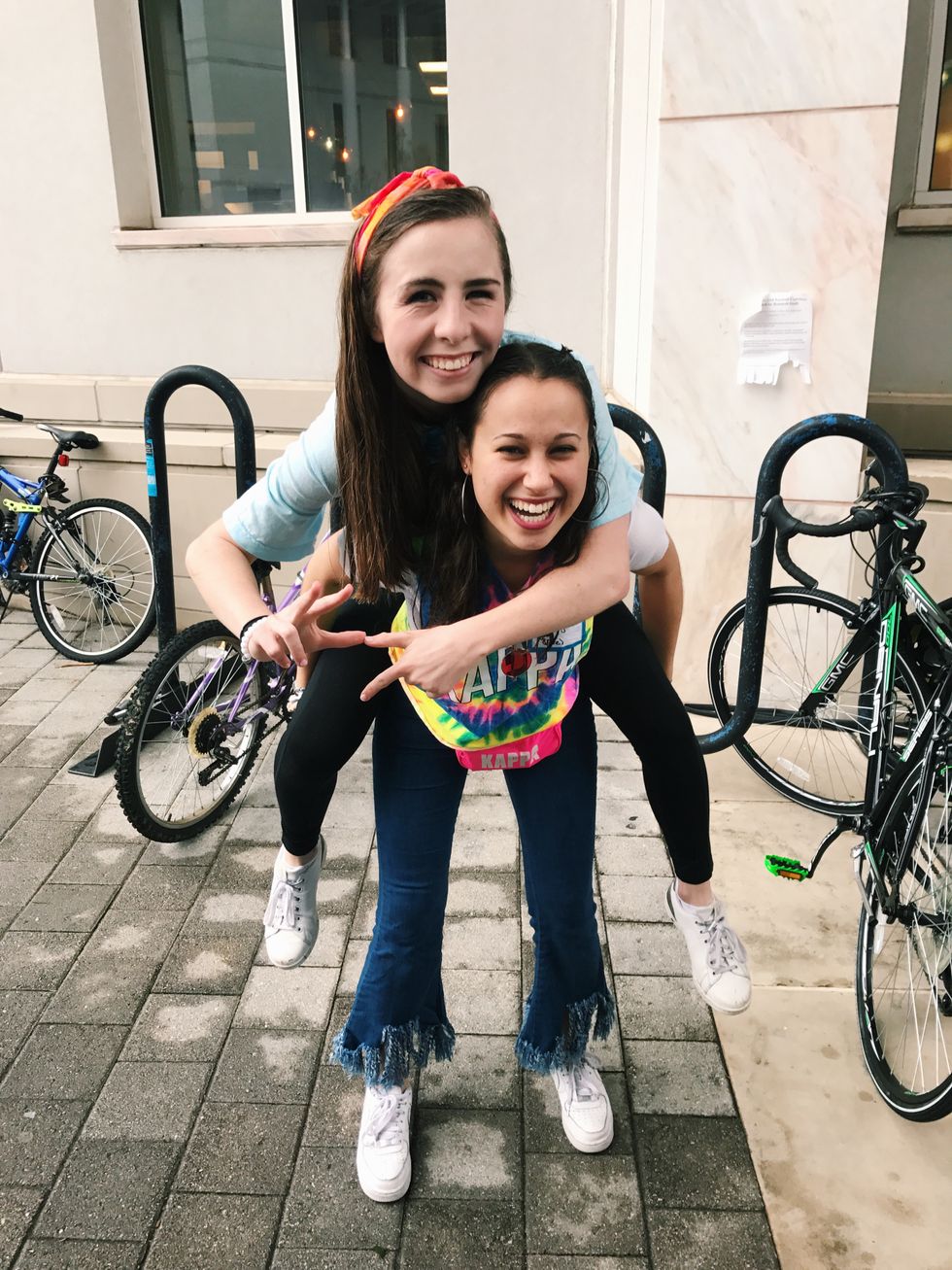 Good luck to all four of you today at graduation! Know that Dooley Noted and I will miss you so much next year! Seeing you twice a week has become part of my routine, a routine that now will have to change as you all go do amazing things. If you ever feel like coming back to Emory, know that there will always be a place for you at 8 o'clock on Sundays and Wednesdays. Please come visit!