Being a student at Villanova means you are automatically a college basketball fan, wear blue and white to every game, you're at the venue two hours before for the tailgate and message your class Facebook group to see who has a game ticket they can give you.It's knowing that there is pride in wearing the anything from the incredible variety of merch there is in the bookstore and that there is family wherever you see the V for Villanova.
It sounds dramatic and exaggerated but, believe me, it's true.The truth is I am finishing my second semester of freshman year and it was not until a few days ago that I realized exactly how strong the Villanova community was.

As everyone knows, Villanova has done exceptionally well in the NCAA Tournament and is to play in the Final Four on Saturday, March 31. All of Villanova, whether past or current students have been watching the games with much excitement and support for the team.
What I never expected, however, was for there to be so many Villanova alumni/ fans in London.Yes, you read that right—London, as in London, England.For the past two games I have been fortunate enough to join my classmates at a local sports bar to support our team; however, it was not just us that went. At least 20 different Villanova Alumni and their friends and even parents were there with us cheering on the boys, and I could not believe it. Never would I have imagined that in London there would be so many Villanova alumni, and even less would I have imagined I would have met up with them at a bar to watch some basketball.
It's truly a crazy thing, how something as simple as sports can bring so many like-minded people together. Whether it is college basketball bringing a school community together or even the Olympics bringing countries together, the effect it has is something truly inspiring. In those moments, nothing else matters, just the game and having a good time with friends, whether old or new.
As for our team, well, no matter what happens, they will always be winners, because they not only have they been extremely successful up until now, and should be extremely proud of their accomplishments, but they have the entire Villanova community behind them supporting them every step of the way. So, I guess it's true what they say…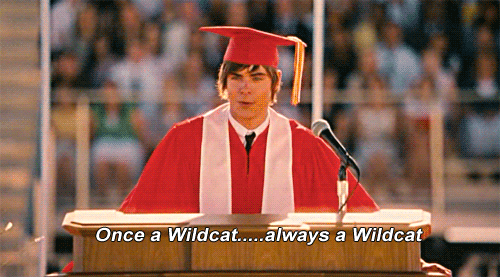 Cover Image Credit: Katie coviello