The Knob is probably the most popular hike in the Lehigh Valley, although not many people realize that the small section of graffiti and litter covered rocks are actually apart of the Appalachian Trail. This trailhead is located in Germansville and the drive to the Knob is beautiful, especially on a sunny summer day. I will be the first to admit I am not a fan of the Knob. I believe nature, especially something as immense and marvelous as the Appalachian Trail should remain undisturbed, pristine, and respected, so the graffiti and cigarette butts that are scattered on the short hike up to the first overlook get me a bit heated. Like seriously, who smokes when they're hiking?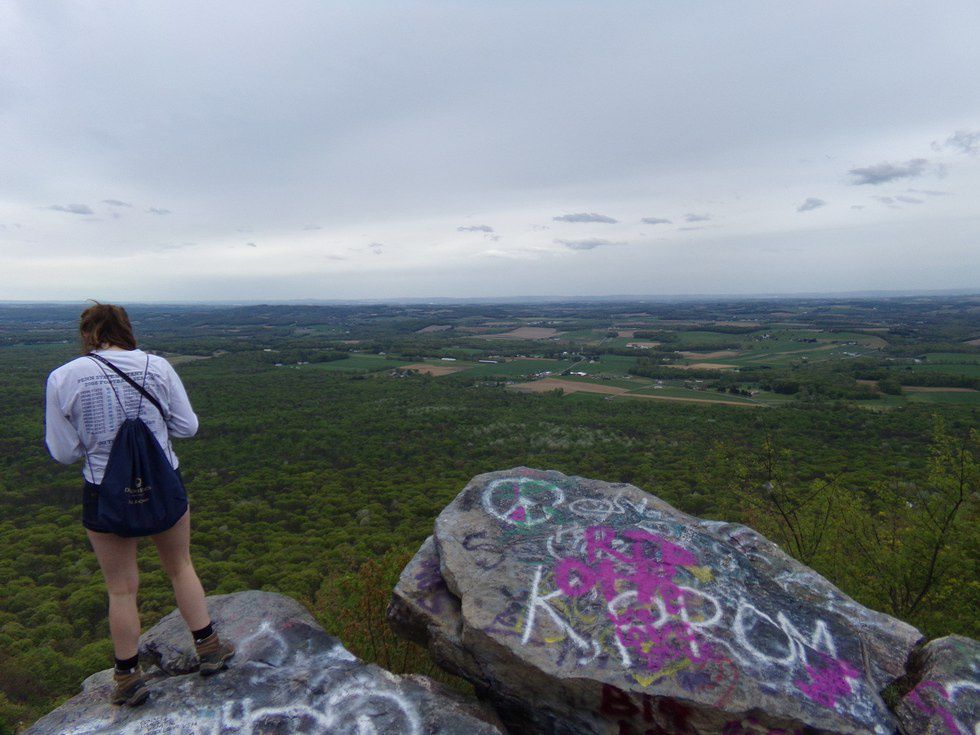 But beyond the first overlook (and about an additional quarter mile), the trail shifts back to its natural beauty, no spray paint, no trash. This is the part of the trail worth seeing. This portion of the trail is fairly simple once you get past the rocks, which will require you to have your hands free. There are a few overlooks along the trail, and about two miles in, there is a great overlook that is perfect for sitting and eating your lunch. Right before this overlook, there is also a pretty awesome climbing tree.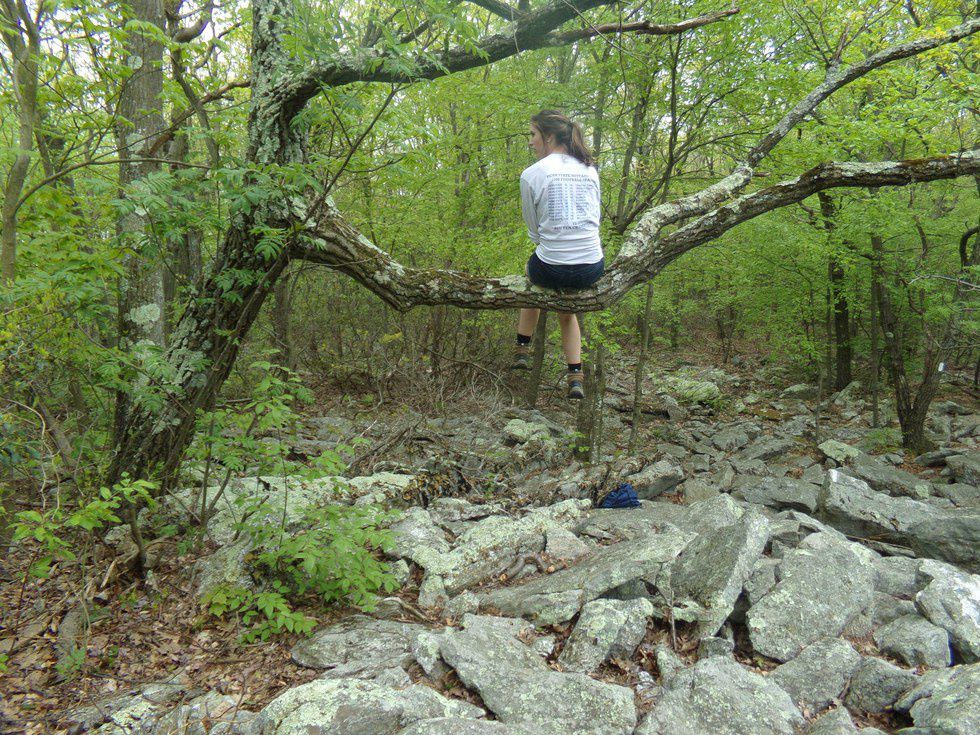 I will say, the Pennsylvania portion of the Appalachian Trail is pretty incredible, and I highly recommend it to anyone in the area. The trail is the perfect opportunity to disconnect, even if it's just for a few hours, and refocus yourself. Before hitting the trail, be sure to pack a first aid kit, a flashlight, camera, rain poncho, bug spray, sun screen, and invest in a sturdy pair of hiking boots! Happy hiking!