In Reese Witherspoon's iconic role as Elle Woods, in the popular 2001 film, "Legally Blonde", she proved to everyone that there was more to her than what meets the eye. Throughout the film, there are many times she empowers women, so here are some of those moments represented by .GIFs.
Elle always went after her goals.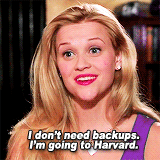 Giphy
Elle had her heart set on one thing and one thing only. She showed us that no matter how difficult something might be, you should always chase after your goals and dreams.
She never let anyone take advantage of her.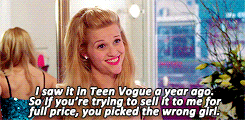 Giphy
She always stood up for herself and wasn't afraid to call people out on their preconceived ideas of her. Not to mention, totally does her research and knows what she is talking about.
She was always prepared with a good comeback.

Giphy
You tell her Elle! This comeback was absolute fire. She learned to not let other's walk all over her, and truth be told, she's probably the only one who would be able to pull off that outfit.
She taught us how to be confident and sexy.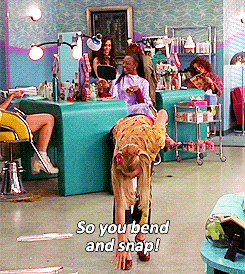 Giphy
"In my experience, it has a 98 percent success rate of getting a man's attention, and when used appropriately, it has an 83 percent rate of return on a dinner invitation." — Elle Woods
She never let anyone devalue her.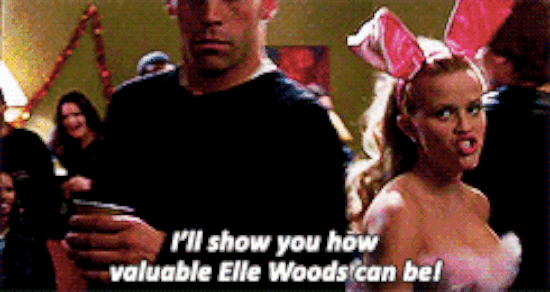 All odds were against her, but she showed us strength, power, determination and to never allow anyone to tear her down. Many devalued her, but she proved everyone wrong in the end.
She never backed down from a challenge.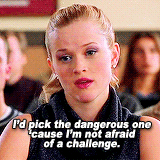 Giphy
Elle took on anything that was thrown at her with grace, but also with killer sass and confidence. She rose up to every occasion, and she never backed down.
She knew her facts and trusted her instincts.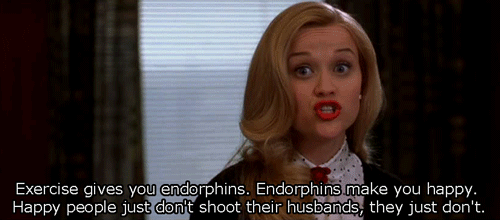 Giphy
She brought her unique and special abilities to the table and wasn't afraid to share her ideas. She trusted her instincts and never shied away from voicing her opinions.
You can be both fashionable and hard-working.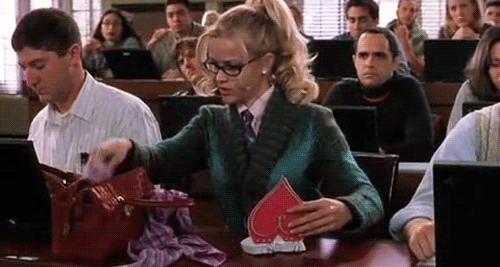 Giphy
She taught us that you can work hard and study, but also look super cute in the process! Just because you're smart and hard-working, doesn't mean you can't add color to your wardrobe! Right, Elle?
She listened to those who were wiser than her.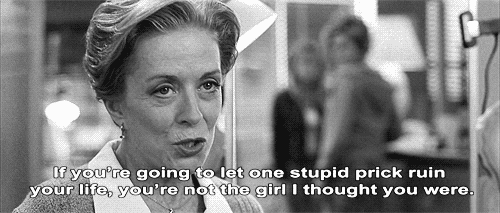 Giphy
She had people who believed in her, and she valued their opinions and advice. She sought and desired reassurance from other women who were also strong and empowered.
She realized she deserved a guy who valued and respected her.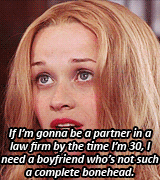 Giphy
She grew up and discovered her self-worth throughout this process of finding herself, and realized she deserved a guy who valued her from the beginning. No boneheads for this blonde beauty!
She taught us that hard work and dedication will pay off.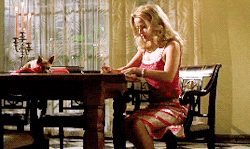 Giphy
Elle went after her dreams. She worked hard and showed us that anything you set your mind to, you can achieve with hard work and dedication. And obviously, procrastination was not an option!
She taught us to always believe in ourselves.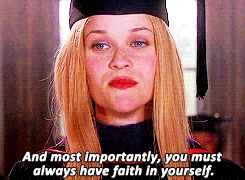 Giphy
Elle taught us to always believe and have faith in ourselves, even if other's might not. That even though there will be times where you get knocked down by others and life in general, that you should always have strength and courage to get back up.
Elle Woods taught us many things: she taught us how to be strong, confident and hard-working. She showed us that even when other's might not have faith in you, that you should always believe in yourself. And even when all odds might seem to be against you, that you can rise above every occasion. As well as never letting anyone or any man define you or make you feel unworthy. Thank you, Elle!