Hey LeBron! What's up? I am currently writing this letter before the NBA finals have begun, but win or lose, we all know you are leaving Cleveland this summer.
You can defend your teammates all you want, but if your team was The Beatles, you would be John, Paul, and George combined, and everyone else is not even Ringo but that guy that got fired so Ringo could join. Literally, almost every other situation in the NBA would be better than this.
One of those teams that would be an improvement is the New York Knicks. Kristaps Porzingis has potential to be one of the best players you have ever played with. Rounding out the rest of the lineup with Franky Smokes, Enes Kanter, and the slightly overpaid Tim Hardaway Jr. would be an improvement over the flaming pile of poop you are currently playing with.
We just hired your boy David Fizdale to coach the team, plus, any talented buddies you bring in free agency would be icing on the cake. Is this a perfect situation? No. Is it better than the Cavs. Heck yeah!

Logic might tell you to join the 76ers and their young, dynamic core. I say SCREW logic. Look at the real logic; my logic. Joel Embiid is basically Mr. Glass in "Unbreakable" and Ben Simmons is rumored to be dating Kendall Jenner. Not only do athletes go down the tubes whenever they date a Kardashian, I am pretty convinced that Ben Simmons also shoots with the wrong hand.
Philadelphia's core is shaky at best. That is not where you want to be. As for the Lakers, do you really want to deal with this man?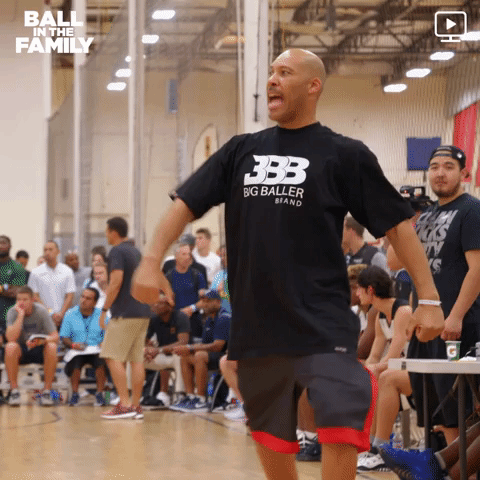 In New York, you would have all the same marketing and business opportunities as Los Angeles without the AAU Basketball version of Donald Trump yelling "NEVER LOST" in your ear. Enough said.
Clearly, you can make the finals with anyone in the east, so why not resurrect basketball in the greatest city on earth? Remember when you won that title for Cleveland ending a historic drought? That was pretty cool! Why not do that for the Knicks? You may never catch Jordan's 6, but winning the Knicks their first title since 1973 would give you official GOAT status.
In conclusion, this summer, don't be a coward, LeBron; join the Knicks. I don't think anyone else can lead this disgrace of a franchise to a title in my lifetime. You have won three or four titles depending on what happens this year, give the great people of New York one!