It isn't so much the "youngest" or the "billionaire" part, but it is completely the self-made part.
Listen here, I'm just going to go ahead and say it. You can't cheat your way to the top of anything and then claim you were "self-made." Oh, no, girl!
1. She got a head start...duh.
We know that Kylie Jenner came from money, and I am confused as to why we are pretending she didn't. Not only was her own father a professional athlete and Olympic medalist, but the late father of her older sisters, Robert Kardashian, was an attorney for the infamous O.J Simpson in his murder trial.
Kylie's sister Kim attempted to defend the "self-made" title, by saying that a lot of people who come from well-to-do families "go the opposite way," because they don't have to work hard. She followed that up by saying their parents gave them nothing except advice and opportunities. Which translates to, "even though we were "well-to-do," fed every day, were able to go to good schools, had connections and my mom was able to walk up to a famous television producer she knew and ask for a show, #startedfromthebottomnowwerehere.
And you know there's an issue when even Dictionary.com claps back at the use of the term "self-made."
Make no mistake Kylie Jenner's success and the successes of her sisters were aided and are through the virtue of extreme privilege.
2. She got famous on accident.
Over the years Kylie Jenner's largest source of income came from her role in the family's reality show series. This show is also what opened the doors for her and her sister's careers in fashion and cosmetics. But make no mistake. She nor her sisters worked to get on their show in the first place. Talent and hard work were non-factors at the start of their careers.
After Kylie's older sister Kim's sex tape with singer Ray J was leaked, their mom, Kris, went to Ryan Seacrest to pitch a reality show series about their family.
Jenner was only 10 years old when "Keeping Up With The Kardashians" first aired. She was probably being paid thousands of dollars an episode to do things that 10-year-olds do. While Forbes attempts to paint a picture of a young Kylie developing secret lipstick formulas on her mom's kitchen counter with clay and cocoa powder, the truth is, by the time she was ready to launch Kylie Cosmetics, she was already sitting on millions of dollars of capital for simply appearing on the family's reality show.
3. Ripping off black culture.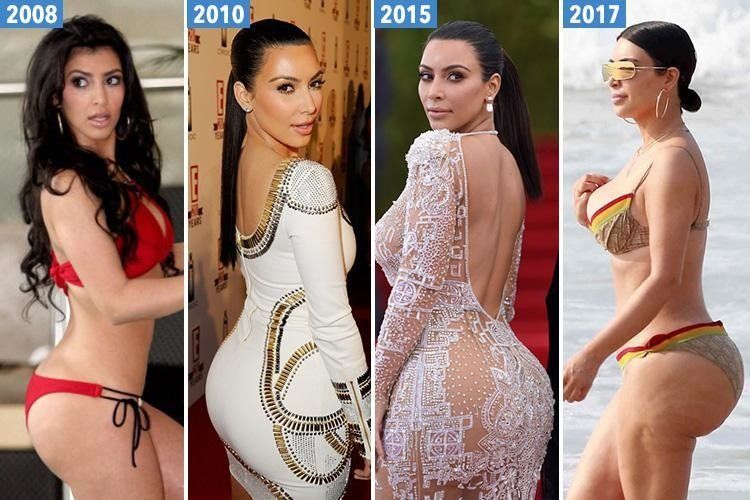 Kim Kardashian West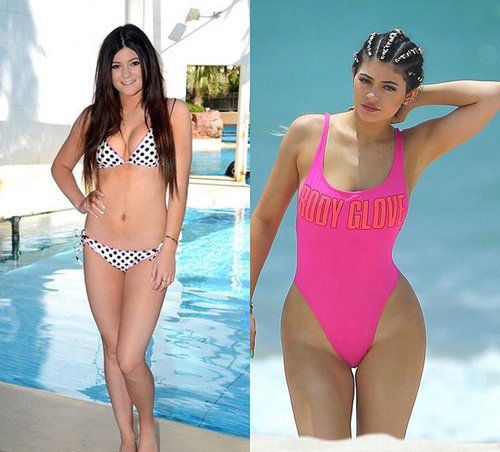 Kylie Jenner
It's no secret that the Kardashian/Jenners are culture vultures. I don't think anyone could come up with an accurate number of times someone in their family has been accused of cultural appropriation.
Over the years, members of the Kardashian/Jenner family have used plastic surgery and makeup to enhance their faces and bodies to resemble features commonly naturally seen in Black women. They have done everything from butt enhancements to breast jobs and lip fillers.After using temporary lip fillers to "plump" her lips into looking more "ethnic," Kylie capitalized on her new face by introducing her "Lip Kits" into the cosmetics industry. I personally could never bring myself to purchase lipstick from a person who had only had lips for about 6 months, but that's just me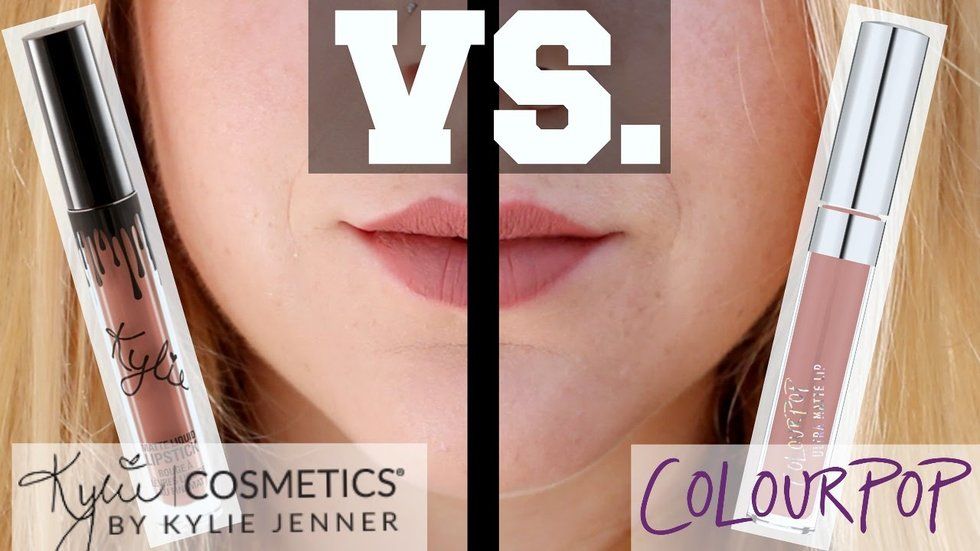 Kylie has also been accused of lipstick plagiarism as her Lip Kits have an obvious similar formula and look to the ColourPop brand. And if that wasn't enough, Kylie's hairline came just shortly after posting this WCW photo on her Instagram of friend Heather Sanders—an entrepreneur of color. It was only a couple months later that Kylie debut her own version of blue hair, and thus, Kylie's Hair Couture was born.
She has also completely ripped off styles from PluggedNYC and black designer Tizita Balemlay.
After reaching out to the brands designer for clothes, Kylie hijacked part of her line and sold eerie similar clothes in her own line The Kylie Shop only months later.
---
The definition of "self-made" is having become successful or "rich" by one's OWN efforts. Coming from money, riding the coattails of others, stealing ideas and designs, and finding a way to monetize on a culture that is not your own does not qualify you as "self-made," it qualifies you as an ass-hole.