Knitting is an ancient craft that is one of my favorite pastimes. However, learning to knit can be one of the most confusing parts. I have been knitting since I was nine (I'm 17 now), so I would like to say I have some experience. I've decided to help those who don't know as much about knitting by writing this beginners guide to knitting, starting with part one: choosing your supplies!
---
How To Select Yarn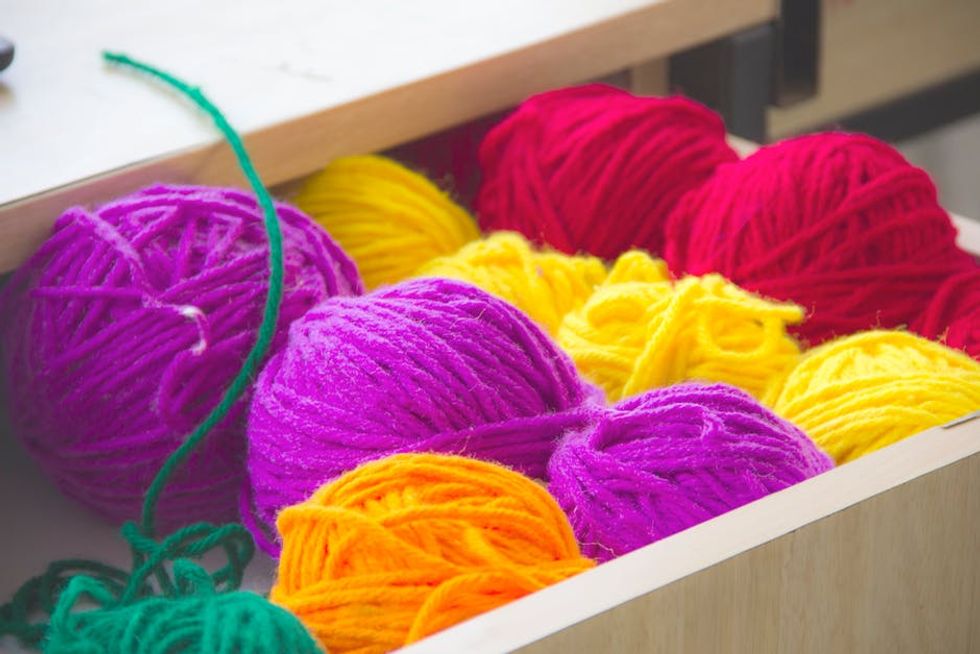 What do we knit with? Yarn!
Yarn is maybe the most important part of knitting and with hundreds of thousands of types, the choice can be daunting. I would recommend just going to the craft store, feeling the yarn and choosing one that you like. That being said, there are a few recommendations I have for beginners. I would definitely avoid any yarns that are too fine or too bulky. These yarns tend to be more difficult to work with. I would recommend choosing a medium weight yarn that's of even thickness.
Now, you might be thinking, how do you know what is considered a fine or bulky yarn?
Well, it's actually really easy to tell. Yarn manufacturers have a label system that lets you know the weight. When choosing a ball of yarn, look on the package for a small illustration of a ball of yarn with a number. That number is the weight, with zero for lace weight (superfine) and six for super bulky. I would recommend choosing a yarn that's around a three or four (about medium weight).
In terms of colors, I would recommend a yarn that's lighter in color. It makes it much easier to tell where you've already stitched.
For material, a wool blend is best. It tends to be smoother and stretchier. I would generally avoid cotton until you've gained more experience.
This next part is quite confusing, but in my opinion, it is very important – especially for those who have never knit before. The twist direction (the ply). Yarn is made with several strands that are twisted together to make a single strand of yarn. When we knit, the twists can either become twisted further or become untwisted. We want to avoid yarn that becomes untwisted because it turns your single strand of yarn into four or eight smaller strands, and it becomes very difficult to tell where one stitch begins and the other ends leading to split stitches.
There are two plies of yarn – the S and the Z.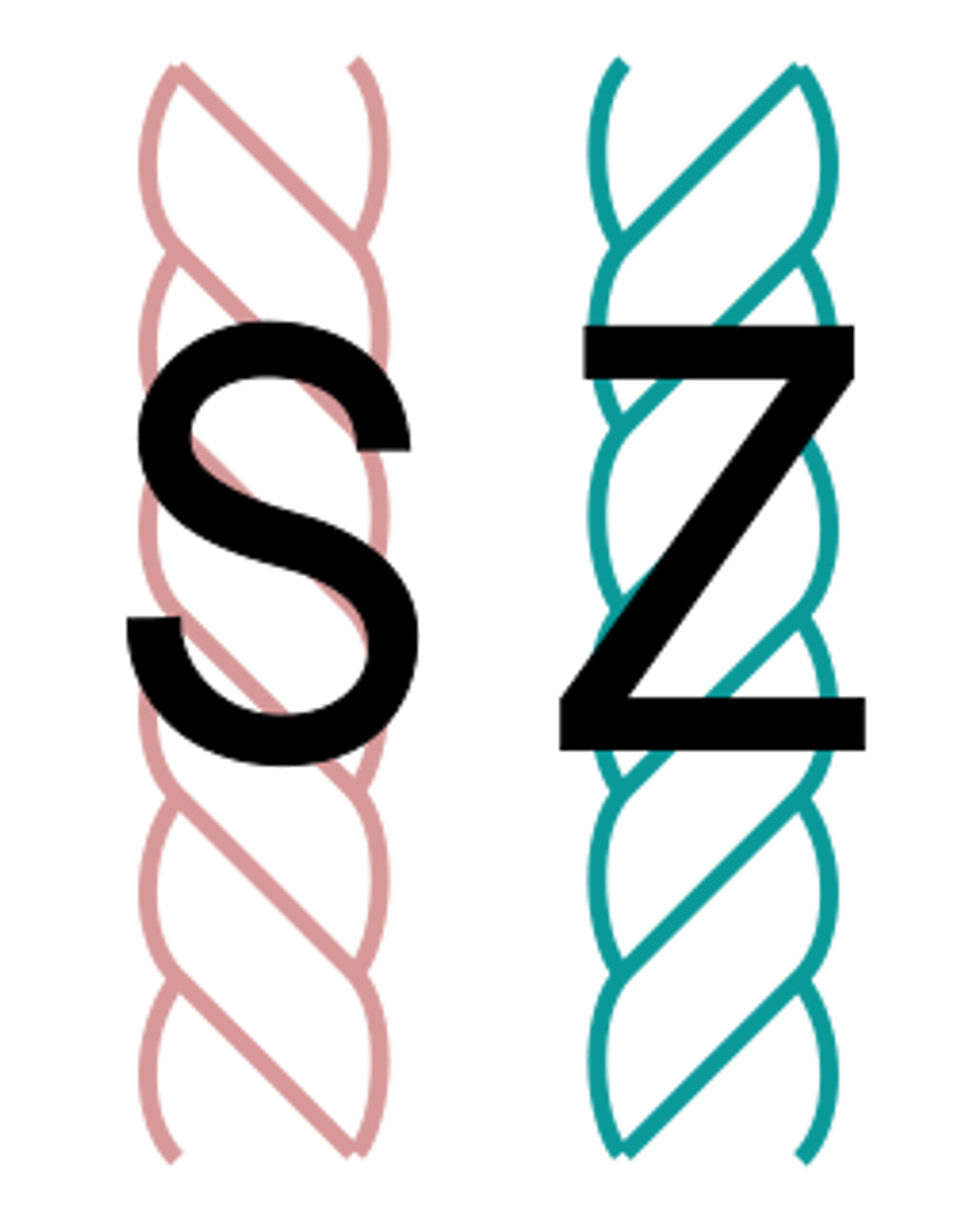 Depending on which style of knitting you choose, eastern or western style, it would be preferential to choose one over the other. In this guide, I will be teaching the western style which is better suited for an S-plied, whereas if you're using the eastern method, the Z-plied is better.
And that's pretty much it when it comes to choosing yarn! The more important thing is that you choose a yarn that you love. Just remember that while it is harder to go against these recommendations, it isn't impossible, so if your heart is set on a yarn, go for it and challenge yourself.
Types Of Knitting Needles
Unlike yarn, knitting needles tend to be unextraordinary. There are many kinds of knitting needles, like loop and double-ended, but for our purposes, a good set of straight, single-ended needles are best. For a novice, I would also advise against aluminum which tends to be much more slippery, and recommend a pair of wood needles. Size is very easy to determine. After you've picked out your ball of yarn, the manufacturer has a recommended needle size printed on the label.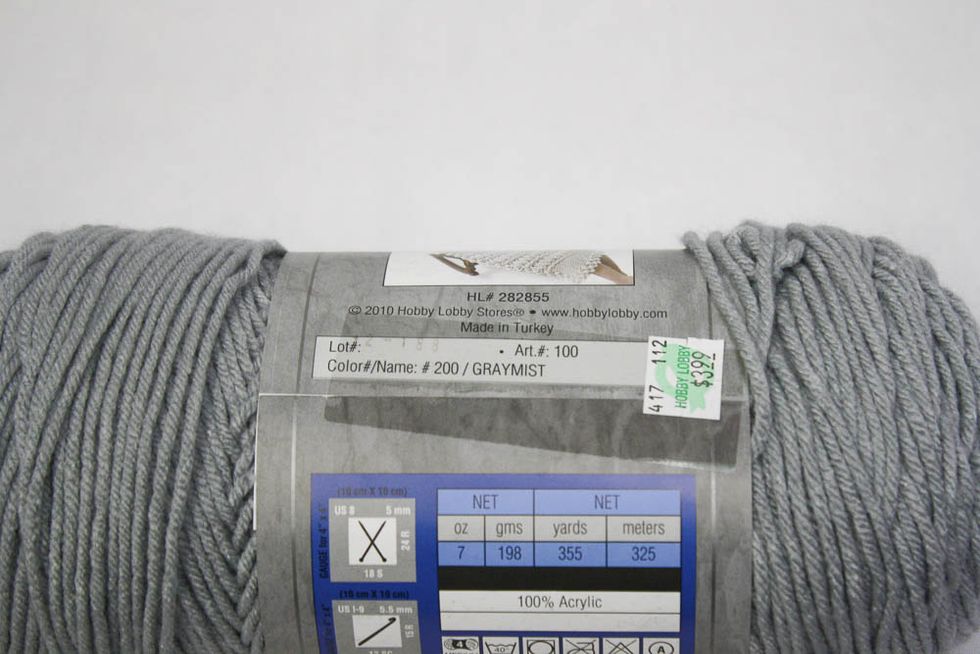 For example, this grey ball of yarn recommends that use of a 5mm needle or US size 8 needle. I would personally choose a needle size recommended by the manufacturer for ease of knitting, but the choice is up to you. It is more difficult to use a set of needles that are too large or too small, but again, it's not impossible. Remember that if you do choose a different needle size, a bigger needle will result in a cloth with much larger holes, while a smaller set will lead to a much tighter cloth.
---
That's pretty much it to the beginner's guide of choosing yarn and needles! It's not very difficult, and the most important thing, of course, is to choose what you like.