Khalid pulled up to the Cuse to perform at our annual Block Party concert in the Dome. Over the course of the weekend, Khalid proved to bleed orange... Here's why.
1. He came out wearing a Syracuse hoodie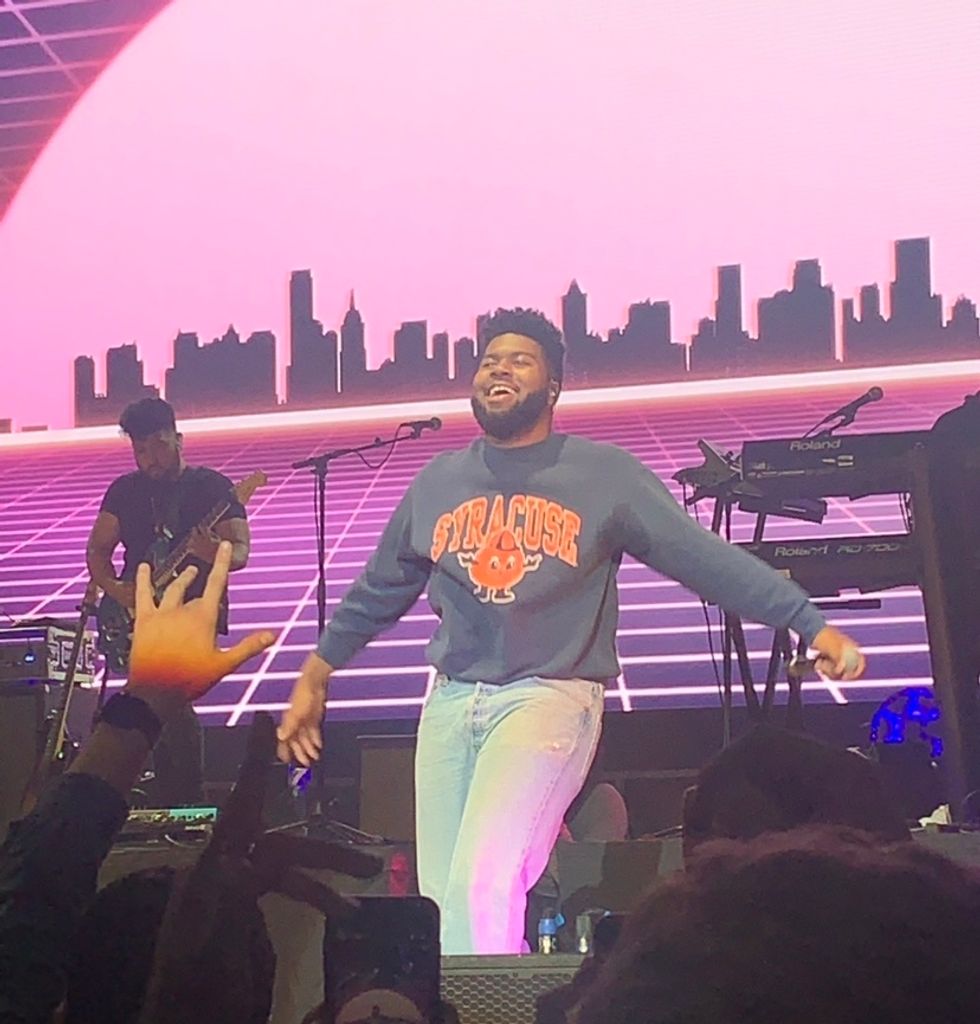 Nori Zaccheo
Usually, when you go to a concert, the performer is wearing some crazy out-there outfit. Not Khalid. He pulled up wearing the typical Syracuse University student outfit: jeans and some sort of Cuse hoodie. It just goes to show that he's just like us and that he rolls orange! So much respect.
2. AND his dancers were dressed in Cuse gear too!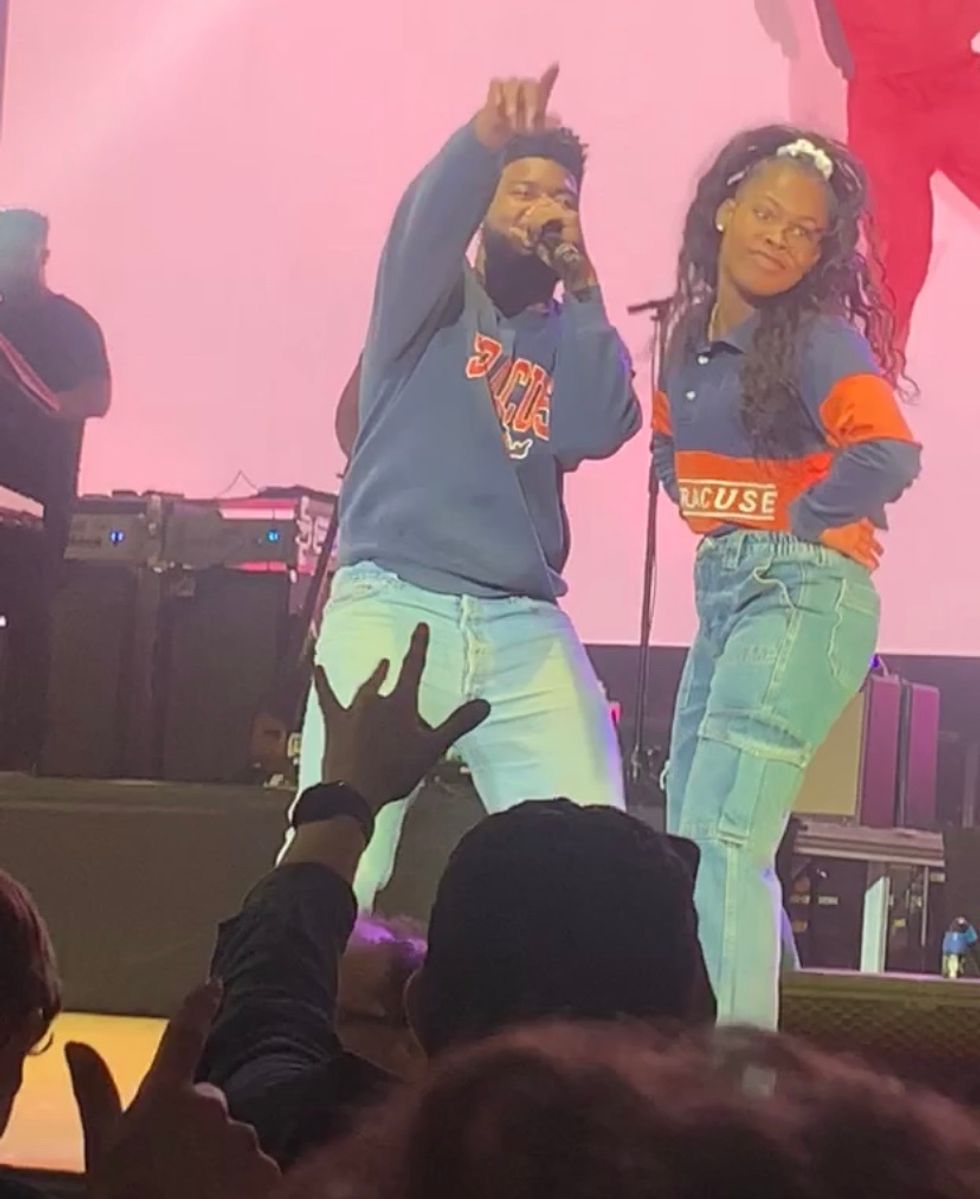 Khalid had four AMAZING dancers on stage with him, and they also were rocking Cuse gear! Two of them had on cute cropped polos, and the other two had on adorable vintage tees. Love that!
3. He lived in Watertown for three years.
We all know Khalid grew up in El Paso, but did you know that he lived in Watertown for a few years while his mom was stationed at the army base? Watertown is right up 81 from Cuse!
How sweet!!!! Khalid definitely didn't let the fame get to his head. He still hasn't forgotten where he's come from. This just shows how much he cares.
5. He went out to a Cuse frat party
A few nights before he performed in the Dome, he rolled up to a Cuse frat party. This just further shows he's really just like the rest of us and cares about interacting with Cuse students.
6. He replaced "915" with "315" when he sang American Teen
One of the lyrics in American Teen is "from the city of the 915," which is the area code for El Paso. However, when he sang it at the Dome, he replaced it with 315, the area code for Cuse. We see you, Khalid.
7. He engaged in some ~trading~ with a brother of DKE at Cuse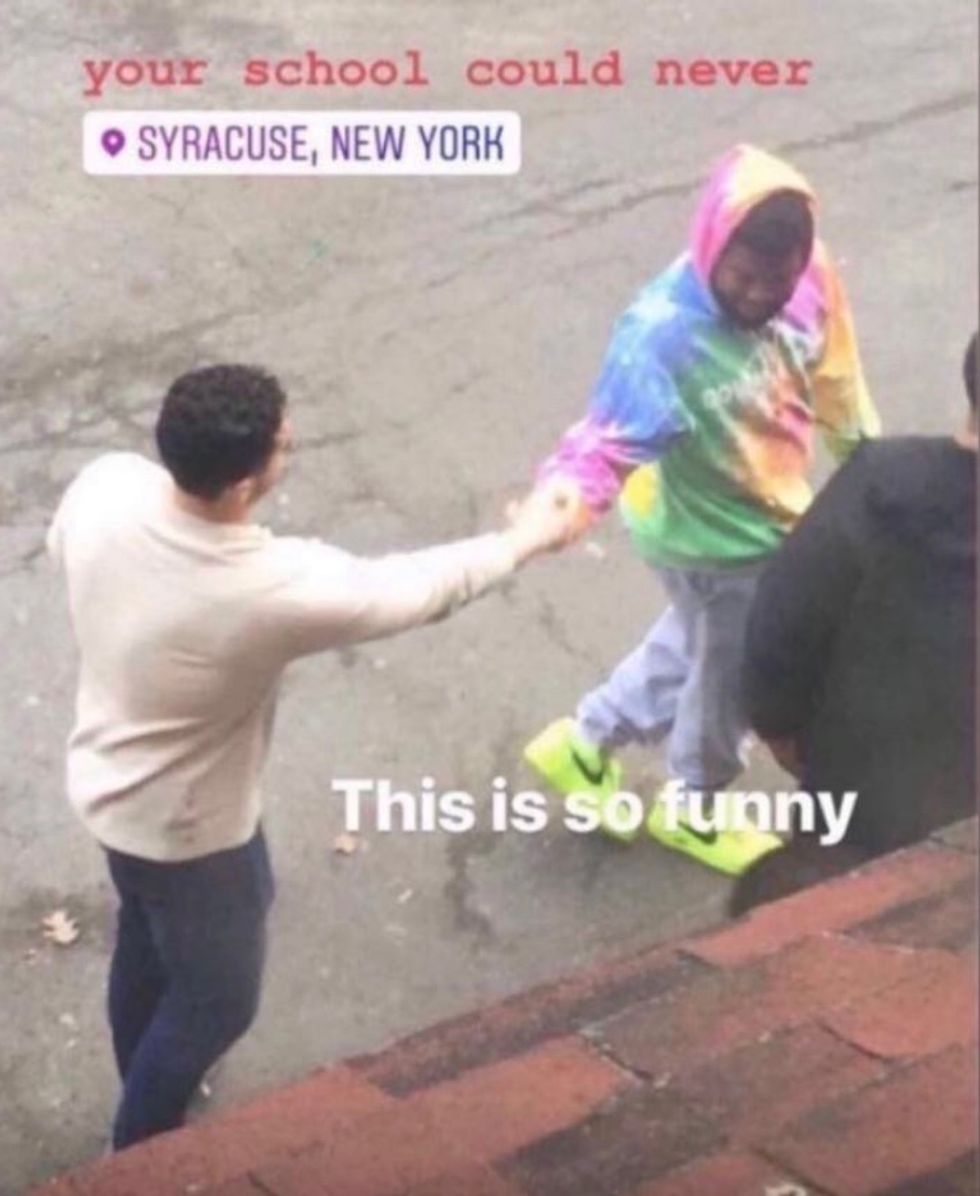 He really just hit up a DKE brother to do a little exchange... so casual.
Khalid really proved to us that he's just one of us. He's a fantastic Grammy-nominated artist, but it's deep down he's just a kid that wants to have fun and loves the Cuse, like any other SU student. We love you, Khalid! Come back soon!