Kennesaw State University has launched LiveSafe, an application used to directly and conveniently contact campus safety officials on various safety matters for students, faculty and visitors.
The application is available for iPhones and Android devices and allows users to easily and directly communicate with police officials on issues that range from "suspicious activity and mental health concerns to sexual assault and interpersonal violence via text, photo or video directly from their smartphones, facilitating two-way communication between students and campus safety officers" according to Kennesaw State's LiveSafe website.
According to the website, there are different platforms to contact police personnel. The live chat option allows the user to report instantly and secretively to officials during a situation with a texting feature. The anonymity feature allows users to report an incident inconspicuously. The safewalk option allows users of the application to have friends and family virtually watch the user walking to and from destinations by a GPS.
The application also includes a resources section which links users to resources including emergency response guides and services for victims. The safety notifications alerts users about safety concerns on and around the campus of Kennesaw State University.
The Department of Public Safety and University Police are able to reply and react to safety issues that occur on campus in order to promote and help deliver a secure community.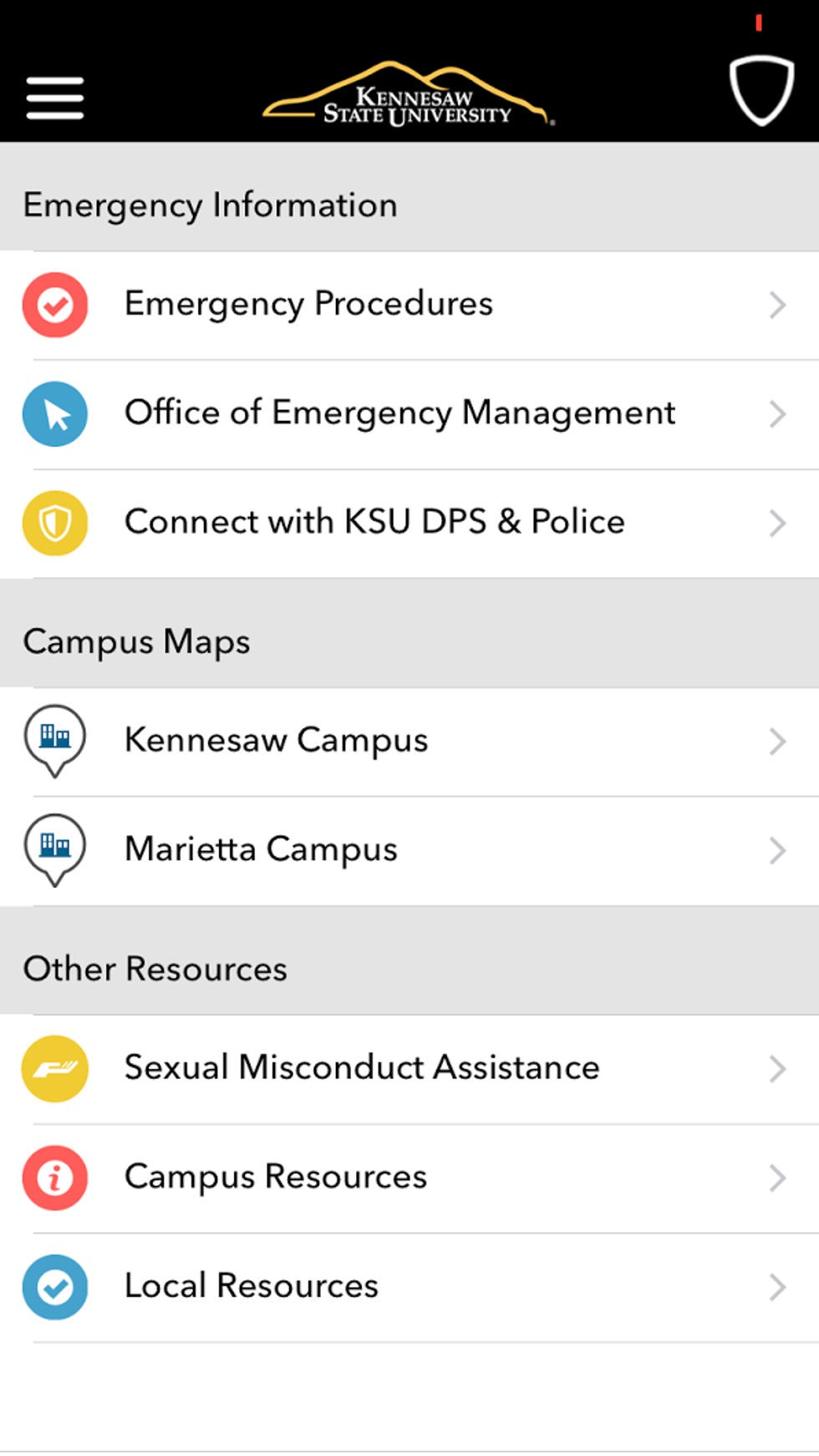 The LiveSafe application is used at other institutions including Georgia Tech University and Virginia Tech. It is also at businesses.
Co-founder Kristina Anderson was a victim of the 2007 Virginia Tech shootings, and co-founder Shy Pahlevani was mugged. Being victims themselves, they wanted to reach out to other individuals, students, faculty, campus visitors and employees, to prevent these occurrences from happening again.
The want and need for safe environments has increased as more violence and safety issues plague universities. 150 school shootings have occurred in the past two and a half years and 47 of these shootings have occurred just this year.
One of the most recent shootings was at Umpqua Community College when a man shot an instructor. Shortly after, the shooter made students stand, had them state their religion and shot them one-by-one. Nine victims, one teacher and eight students, passed away. Many others were injured.
At Kennesaw State, two sexual assaults were reported in just the first week of class. The two incidents were just three days apart, occurring at an apartment complex and a residence complex, both located on campus.
Students tend to use their cell phones for texting rather than for speaking. This could potentially promote students to use this application. Not only this, but in a dire situation, making a phone call is typically not possible.
In this day and age technology is evolving, becoming a tool for individuals in everyday life. Technology can be used in fun, but also professional and serious situations. The LiveSafe application allows users to communicate easily and discreetly to safety officials. Not only this, but it gives users the peace of mind that safety is in the palm of their hands.