Everyone in Bachelor Nation has had a lot of questions about Peter and Kelley's relationship from this season's premiere of "The Bachelor," but more Q's were raised when from the time Barb started commenting on Kelley's pics a little while back and the two were spotted hanging out in Chicago, then TikToking together.
While the couple has yet to call themselves "official," Barb has made it clear Kelley is officially her favorite. Here are five reasons Kelley Flanagan would have DEFINITELY gotten Barb's final rose if she had made it to the finale of "The Bachelor."
1. Peter supposedly told Barb about Kelley before the show
Why did Peter tell Barb about Kelley before the show, you ask? Well... we at least know they knew each other before "The Bachelor," but to what extent is still a bit unclear.
2. Kelley and Barb have a Chicago connection
In that same interview, Kelley also added, "Barb I think has been a fan of me since day one... we have that Chicago connection." But, blood runs deep in Chicago, I guess?
3. Barb has followed Kelley on Instagram for months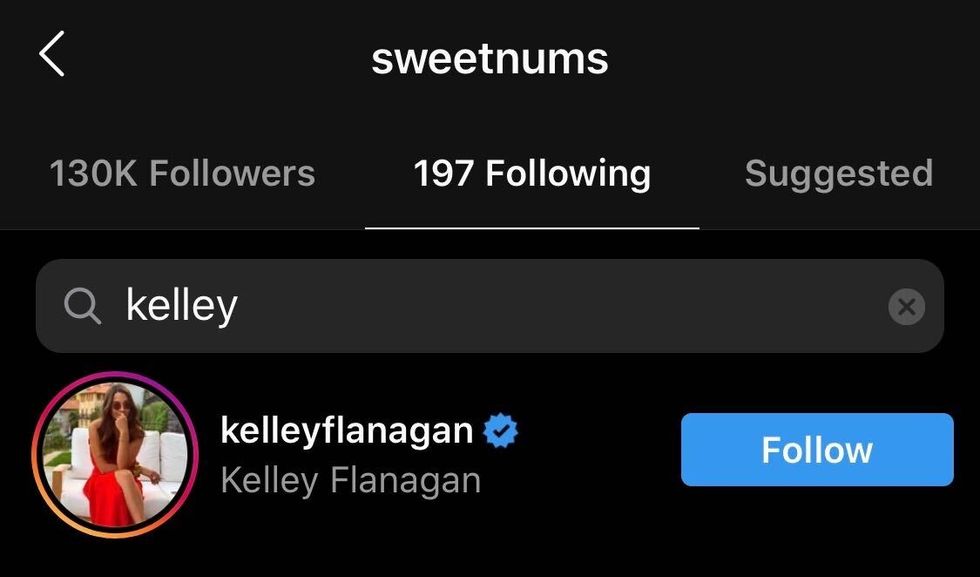 Instagram
Barb (aka @sweetnums) follows under 200 accounts, so you know she's SELECTIVE. For Kelley to make the cut, she really must be Barb's fav.
SEE ALSO: 9 Reasons Peter And Kelley Were Always Meant To Be

5. Barb is always just on whatever team is not Madison
This has been the case from the moment we heard Barb tell Peter not to let Hannah Ann go. Now that Hannah Ann is no longer in the picture, Barb's favorite is Kelley. Because, well... she's not Madison.
Binge-Watching Necessities
As an Amazon Affiliate partner, Odyssey may earn a portion of qualifying sales.