I have a love-hate relationship with Keke Palmer's career. "Akeelah & the Bee" will always be a classic narrative necessary for representing the potential in disadvantaged black tweens, however, she has also been the culprit behind many hit-and-miss projects.
Remember "True Jackson, VP?" It should also be noted that up until a few weeks ago, I actually had her blocked on Twitter. While I can go on and on about where Keke Palmer needs improvement—believe me I could go on forever—let's have a look at one area she has always excelled: fashion.
Look #1: The 2016 Kids Choice Awards
What I love most about this look, is that it's a bit awkward, like her. The shoes clash perfectly with the dress, the embroidering on the jacket is classic, and that eyeshadow is risky. However, the awkwardness is used to an advantage and brings the look together well. That choker is also to die for.
Look #2: The Billboard 2016 Music Awards
She is smokin' hot in this dress, and that is all there is to be said about it. Her silhouette is accentuated perfectly, and the minimal accessories don't distract you from that gorgeous waistline.
Look #3: The 2016 iHeartRadio Music Awards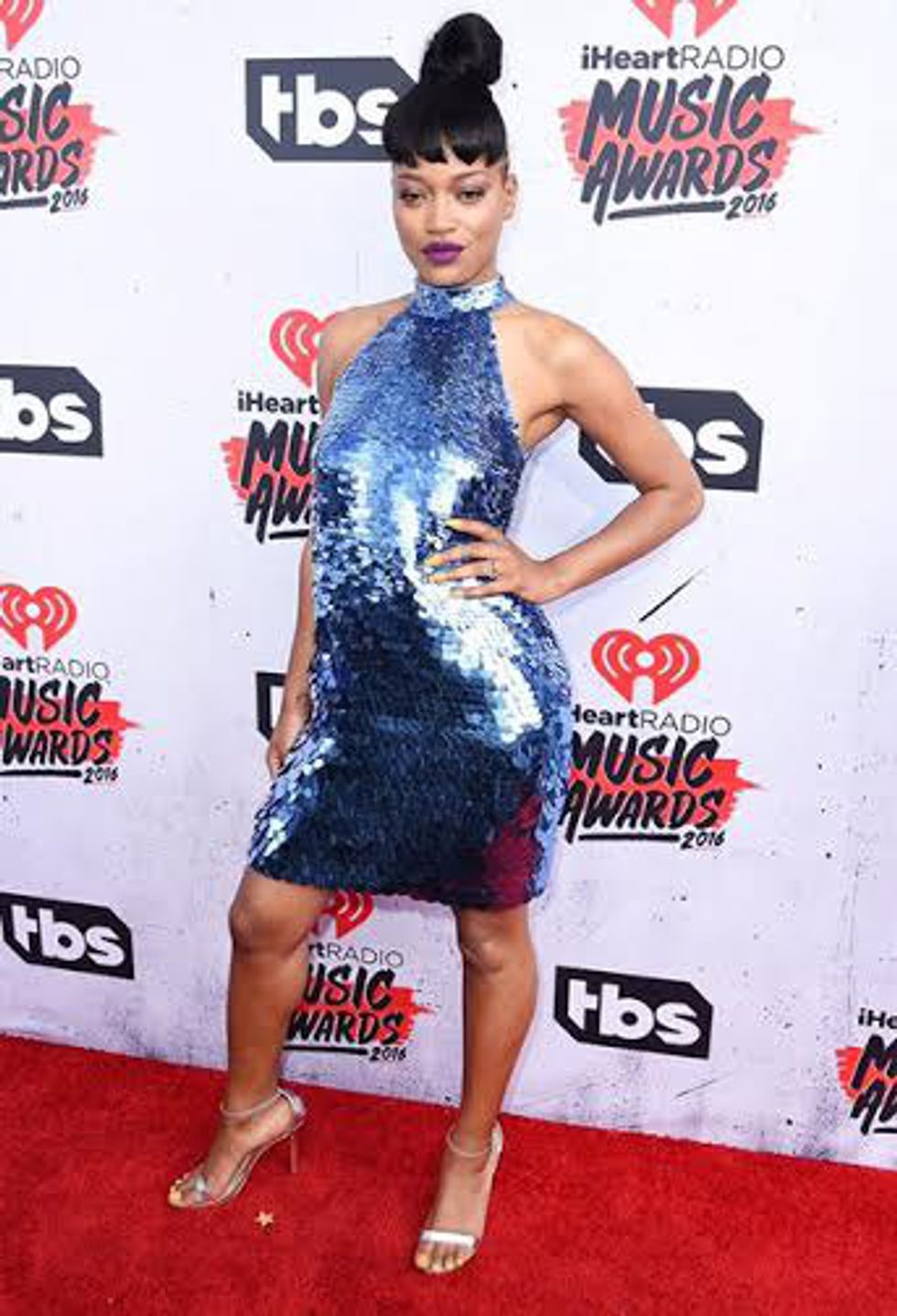 Sequins are not usually a texture I enjoy, but I have to give props where props are due. She murdered this. And that messy-yet-still-poised top-bun with those bangs frames her face perfectly.
Look #4: She Puts Every Dad To Shame In Her New Balances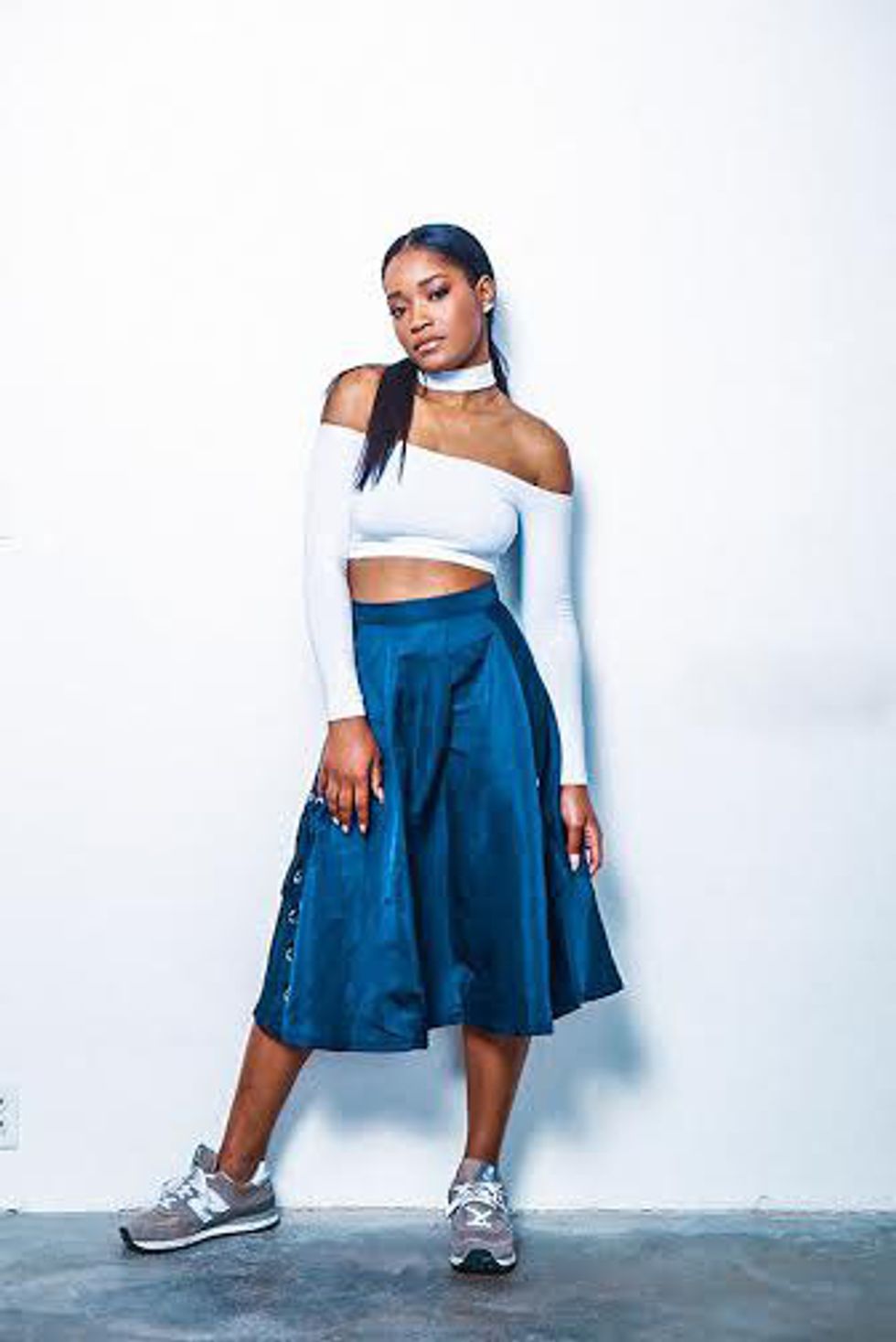 Kick Passion
The girl is no stranger to New Balances, yet she styles them variably throughout the seasons. (She may be the reason they made a comeback out of nowhere in 2014.) That slouch is that of a true fashion icon.
Look #5: After Looking At This Photo, I Thirst No More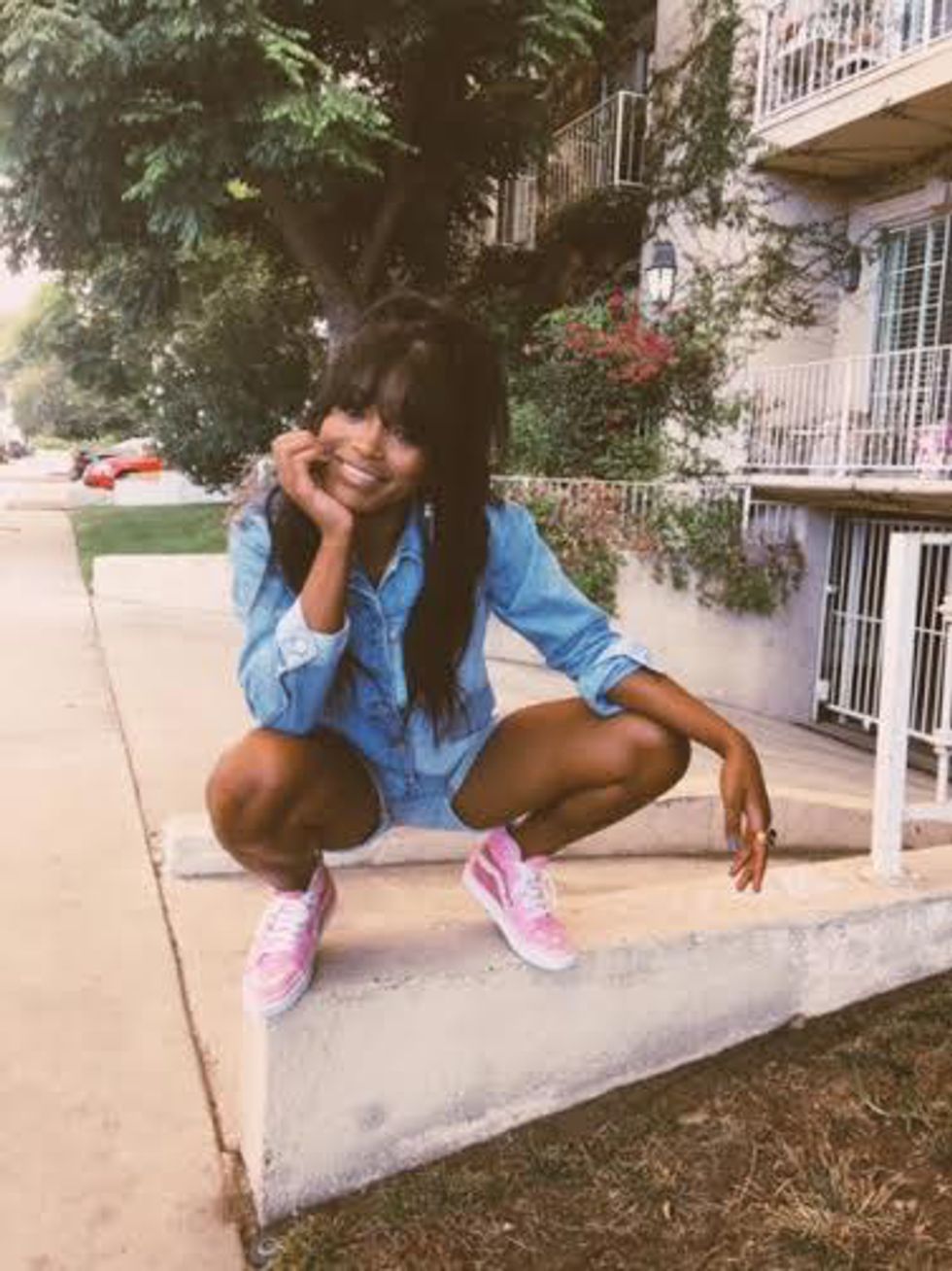 If you're having trouble breathing, I suggest you take a look at every aspect of this photo. Her thighs are perfectly bronzed, her smile is adorable and that half-pony??? A breath of fresh air visualized.
Look #6: She Has A Dark Side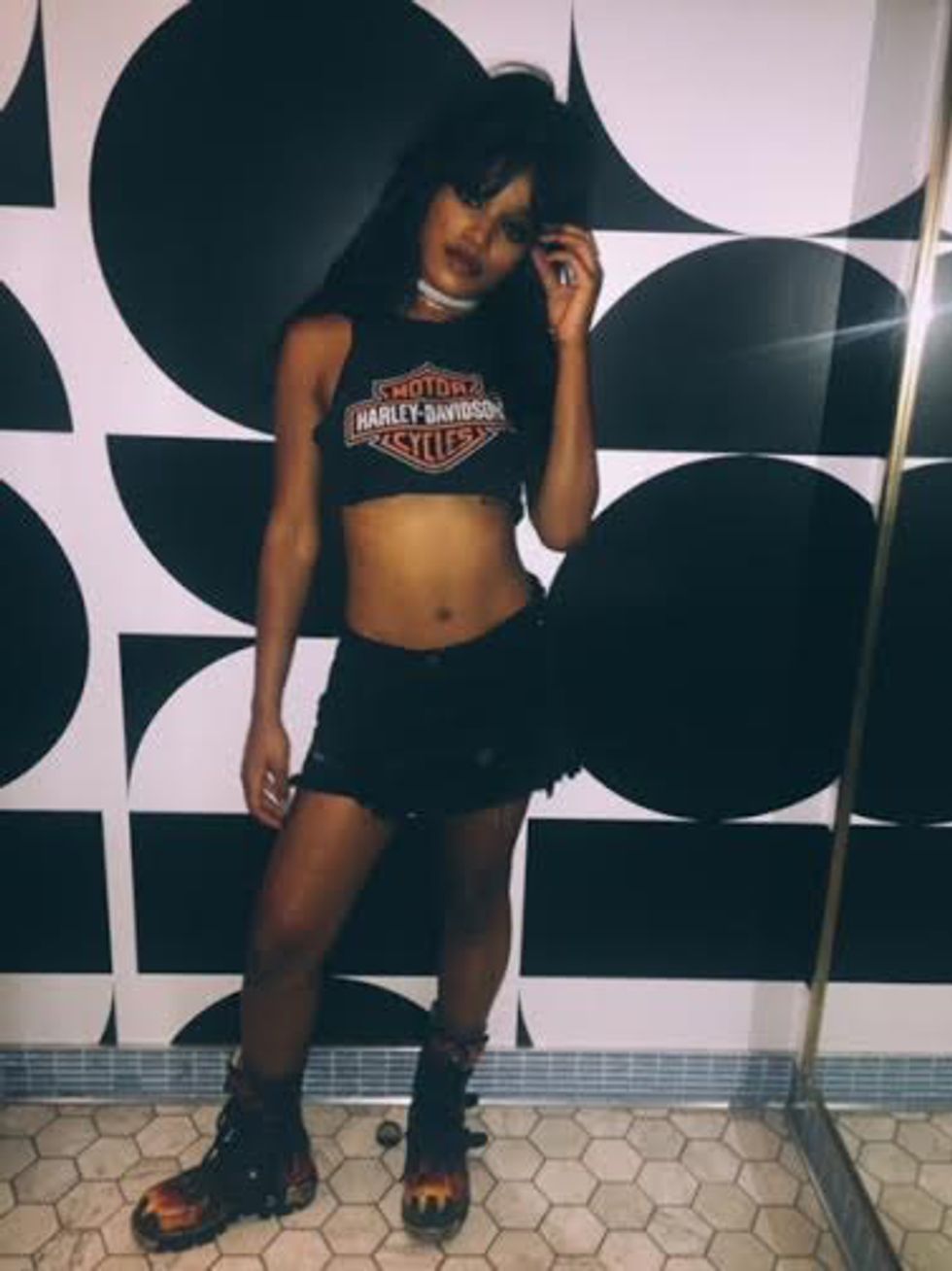 After reviewing this photo over, and over, and over, and over again, it is to my dismay that have a girl crush on Keke Palmer. There's something about the perfect smoky eye and that choker that confuses me in ways I don't wanna talk about.
Look #7: It Shouldn't Make Sense, But It Still Works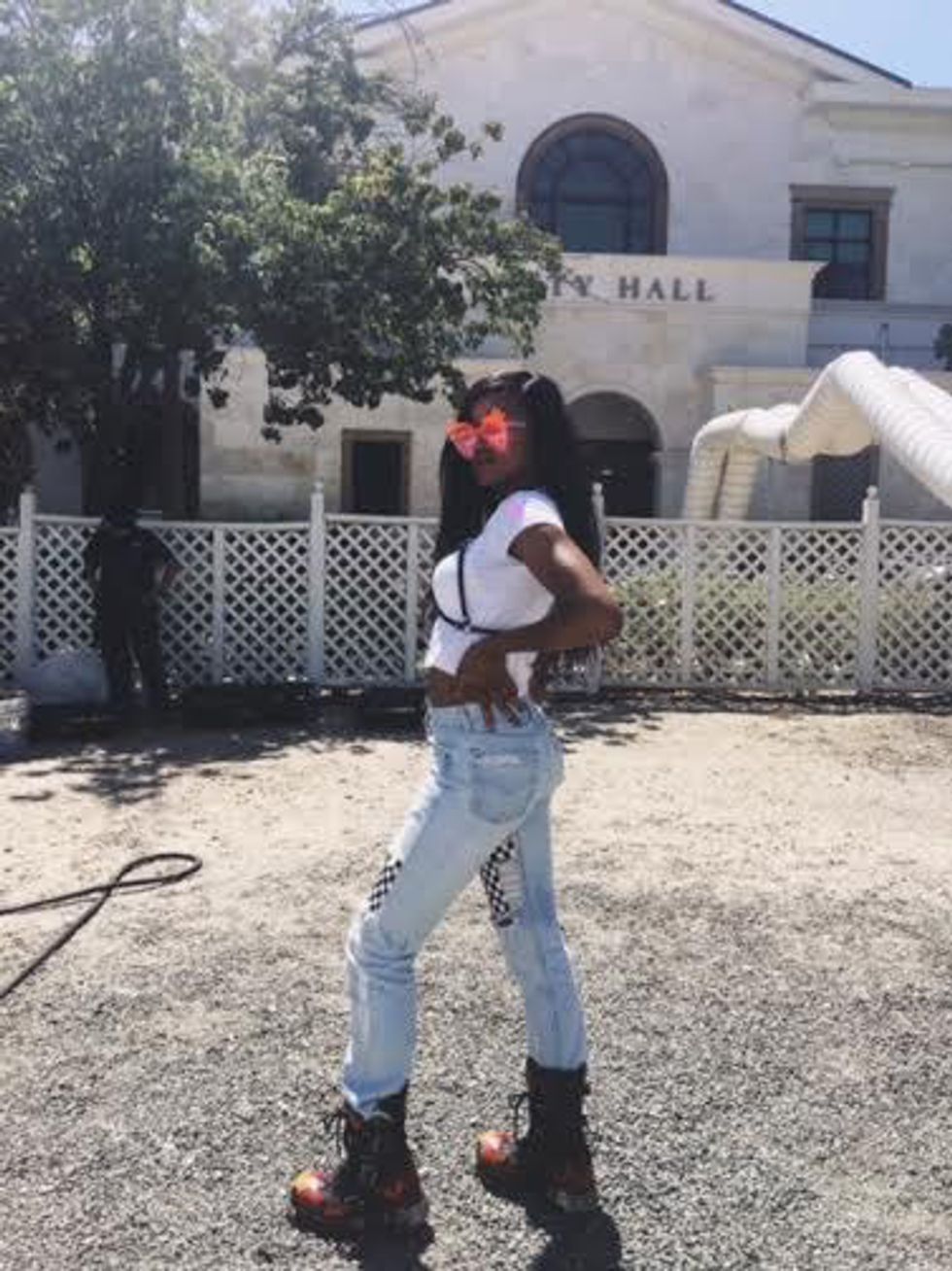 Keke... wyd? What are those glasses? Why are you rocking a chain-linked bralette? Is it because you're totally fabulous and badass and do what you want cause you know you're gonna kill it? I get it. You did just that.
Look #8: Effortless Elegance, Flawless on Fleek
Do. You. See. That. Spaghetti. Strap. Velvet. Crop. Top??? Those aviators just make her look otherworldly and we are almost unworthy of this sort of grace and style.
Look #9: This. Is. Everything.
Last but not least, this right here. When I tell my mother, I'm my own fashion icon, this is the pose I give her. This is the look of someone who is in entire control of who she is and her brand. Those flames on the jeans are iconic, they make a statement. I need them.
Thanks Keke for keeping it fresh, for keeping it cool, and I hope you all that have read this have been inspired to just be you. One thing Keke is constantly trying to get through the minds of those who seek her influence is don't let anyone tell you what you are or what you can't do. If she'd listened to me, possibly one of her biggest haters, this list wouldn't exist. She would've succumbed to the negativity constantly being thrown her way, and wouldn't have unlocked her inner goddess. Take notes, people.