This article will focus on the two of the hottest k-pop artists right now; BTS & BLACKPINK
FANDOM NAMES: ARMIES & BLINKS
If you're stuck under a rock or really don't listen to music that much, BTS AND BLACKPINK are two of South Korea's most popular artists right now. Their mainstream, versatile song lyrics really stuck a chord within their American's audience. As soon as BTS' album came out it sold out within minutes, the same thing could be said about BLACKPINK (if YG can give us their long awaited album on time). Just over this weekend at the VMAS, BTS took home big with best big Pop award among various others. Also, BLACKPINK took home Song of the Summer, but Harry Styles fans weren't too happy about that. However, that is a story another day.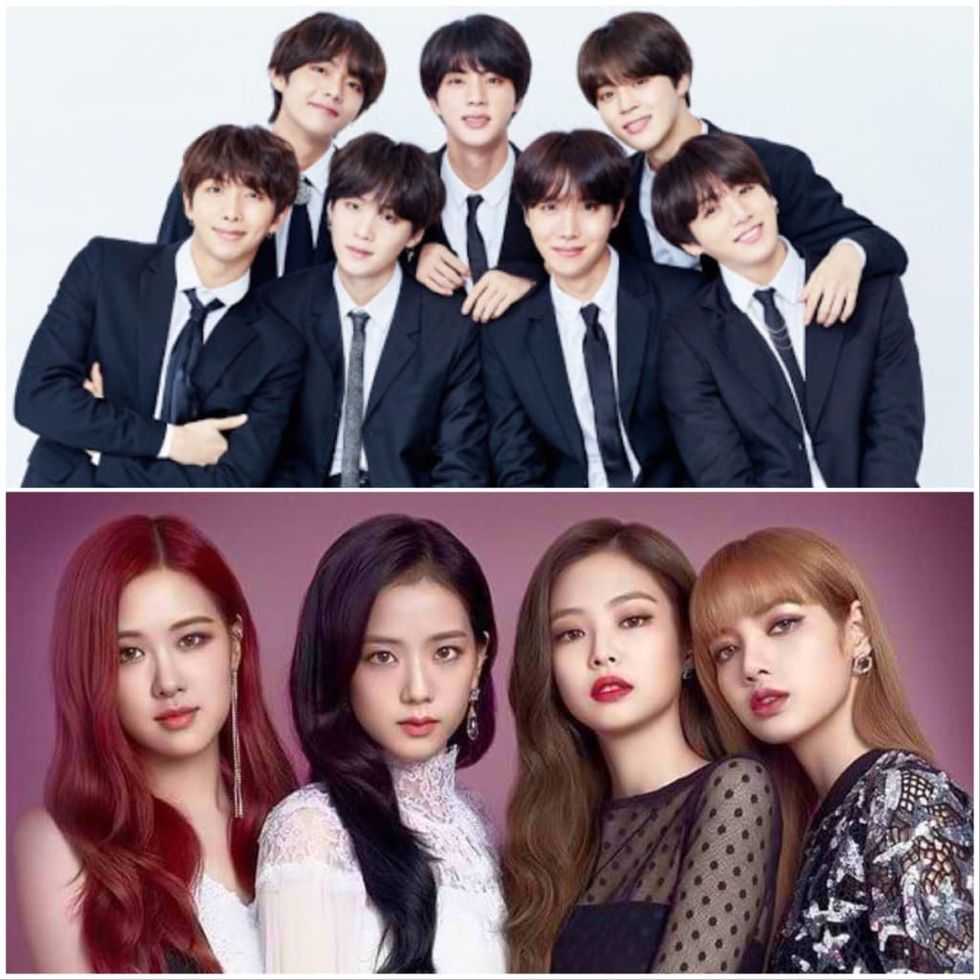 VOCAL
The Queens and Kings that they are have redefined the standards of conventional pop music. Just because you can't understand the language does not mean you can't understand the feeling within each verse. These groups have helped so many fans across the world with their kindness and dedication to their fan base. Maybe I'm biased because I am a multi fandom stan, but I appreciate their efforts for making each show their best.
People may say that K-pop is so overrated, it sounds like the same song, I really don't see myself getting into this. K-pop is not trying to shove its music down your throat. K-pop is a movement, a fandom, a revolution, it changes the standards of music. These idols ruthlessly train everyday with probably little sleep, agonizing over the details for their music video. Moreover, they have to advertise their music, going on popular shows to talk about their new release. All these things can be mentally, and physically draining. Yeah, they might have "signed up for this," but they also signed to be respected. Remembers idols are human beings, just like you.
Anyways, STREAM ICE-CREAM by BLACKPINK ft. Selena Gomez & stream DYNAMITE by B.T.S (also all in English, so take that!)