Welcome back
Sign in to comment to your favorite stories, participate in your community and interact with your friends
LOG IN WITH FACEBOOK
tjngg vzdtgdt
rhbehbb etht gehh
ty
Report this Content
This article has not been reviewed by Odyssey HQ and solely reflects the ideas and opinions of the creator.
Subscribe to our
Newsletter
Student Life
This holiday break is the perfect time to get away from the materialistic frenzy of the world and turn your room into a decluttered sanctuary.
309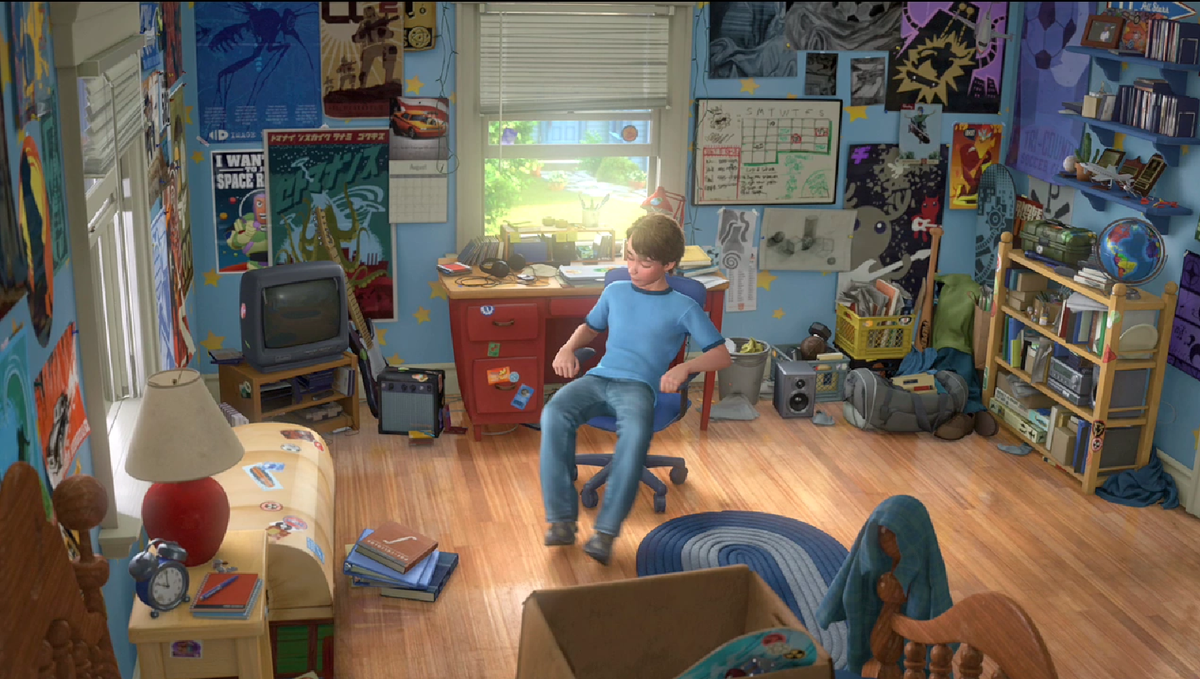 Pixar
Cleaning isn't just for spring. In fact, I find school's holiday break to be a very effective time for decluttering. You're already being bombarded by the materialistically-infatuated frenzy of society's version of Christmas, Hanukah, etc. It's nice to get out of the claustrophobic avarice of the world and come home to a clean, fresh, and tidy room. While stacking up old books, CDs, and shoes may seem like no big deal, it can become a dangerous habit. The longer you hang onto something, whether it be for sentimental value or simply routine, it becomes much harder to let go of. Starting the process of decluttering can be the hardest part. To make it a little easier, get out three boxes and label them Donate, Storage, and Trash. I'm in the middle of the process right now, and while it is quite time consuming, it is also so relieving and calming to see how much you don't have to deal with anymore. Use these six questions below to help decide where an item gets sorted or if it obtains the value to stay out in your precious sanctuary from the world.
1. Would I buy this today or would I enjoy receiving it as a gift?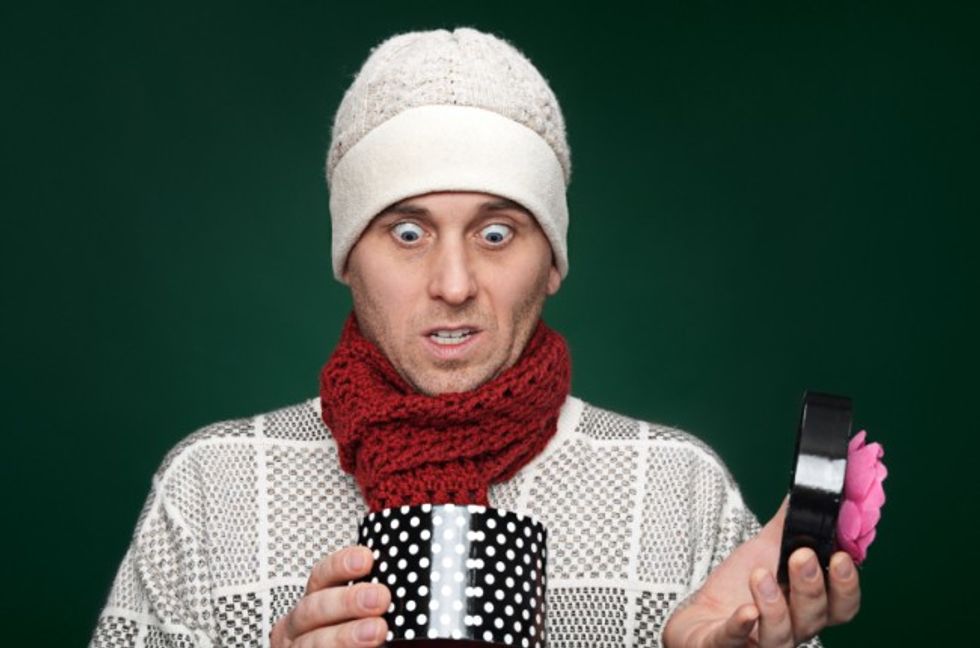 Also consider how much you would spend on it. If you might give a dollar for that trinket, it's probably not worth saving. If you'd rip open the wrapping paper and immediately struggle to plaster on a fake smile, why are you still holding onto it? Do yourself a favor, and toss it in the "Donate" box.
2. Is this broken or disgusting?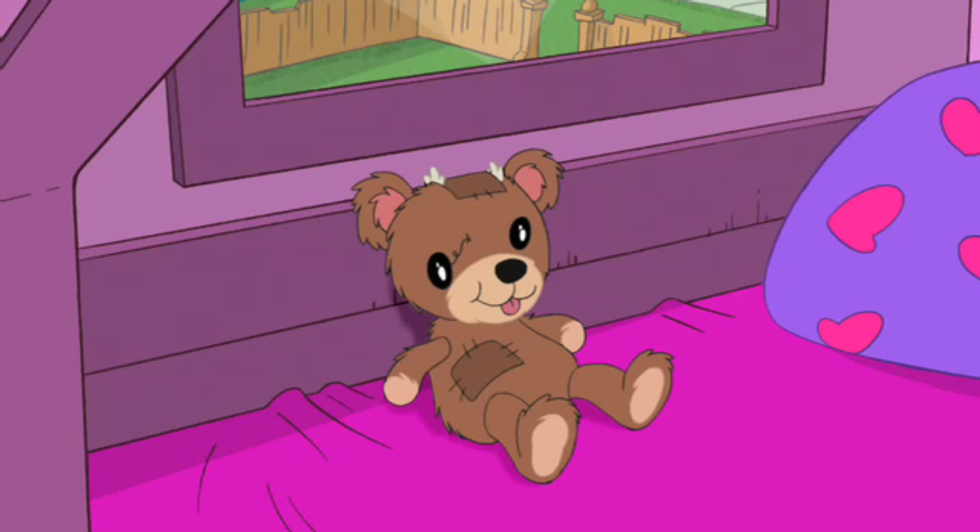 This may seem like the stupidest, most ridiculous question, but you'd be surprised how much clutter would be so easy to trash if it wasn't your room.
We tend to mix up feeling with objects. That shirt from third grade summer camp with infinite grass stains, holes, and a questionable tie-dye job? Put it in the "Trash" box. You'll always have the memories and the photos, which can go in the "Storage" bin, but relieve yourself of that fashion monstrosity you outgrew over a decade ago.
3. Do I own something else that can do the same thing?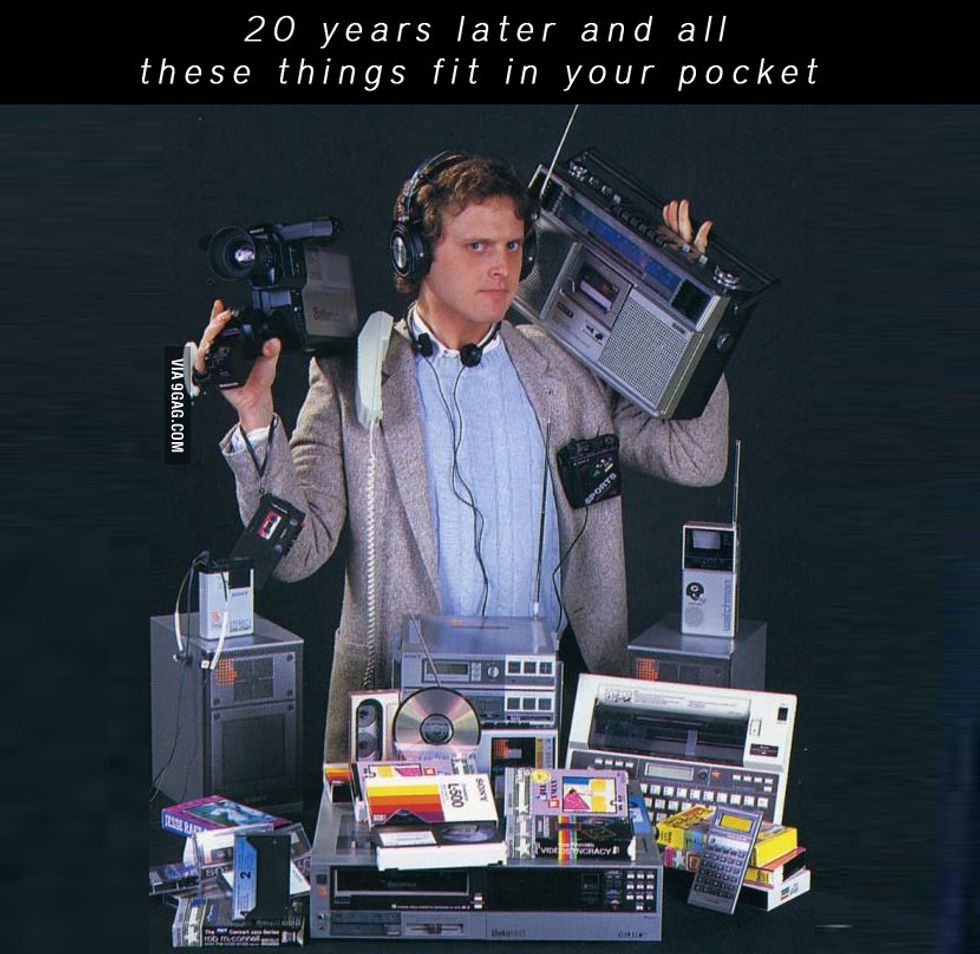 With the wave of new technology that has swept the world away, there are so many new and more concise options we already own. Your phone also doubles as an alarm clock, digital camera, calendar, flashlight, landline, address book, iPod, calculator, radio, planner, and countless other unused items laying around your house. Fill up your "Donate" box, and take advantage of everything technology can do.
4. Does this bring me joy?*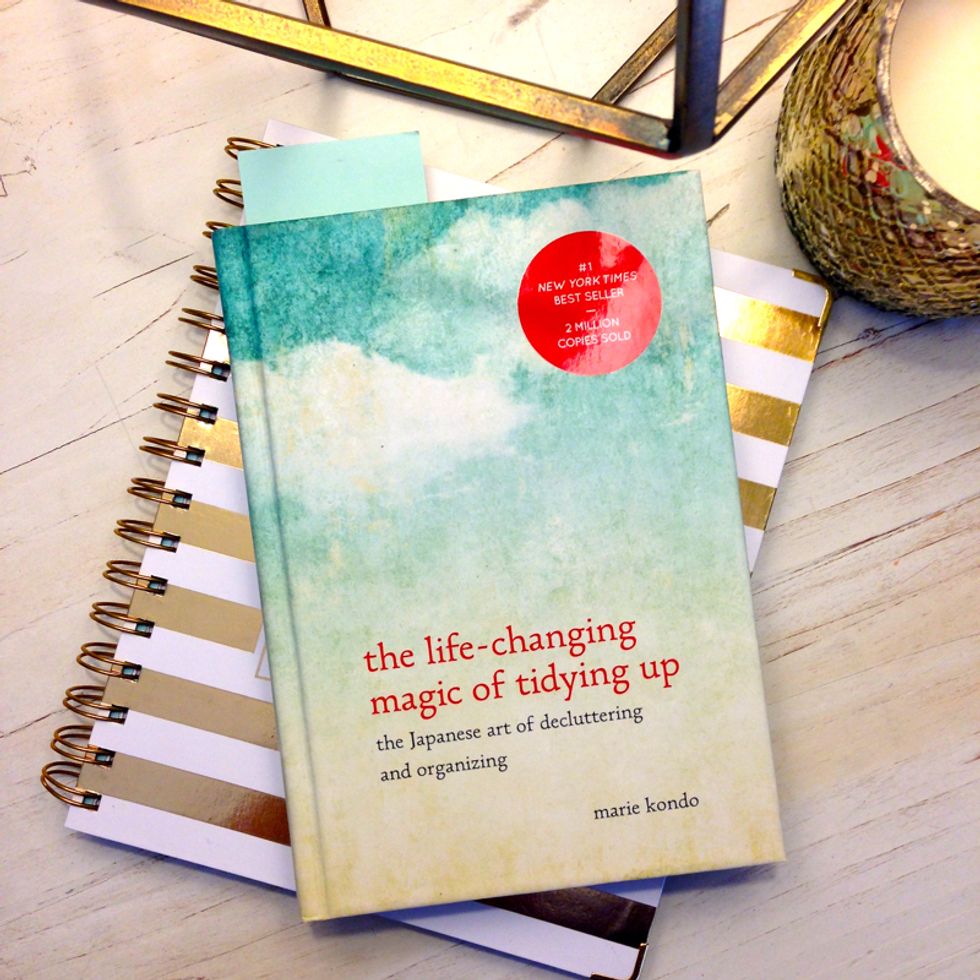 This question was rightfully made famous by Marie Kondo's famous book The Life-Changing Magic of Tidying Up.
It's a simple question, so don't over-complicate it. I didn't ask
could
it bring you joy or
will
it. I asked
does
it. It the object you hold does not add value to your life, why is it in your life? Let the "Donate" or "Trash" box have it.
*The obvious holes in this question will be filled with the next one.
5. Have I used this in the past six months?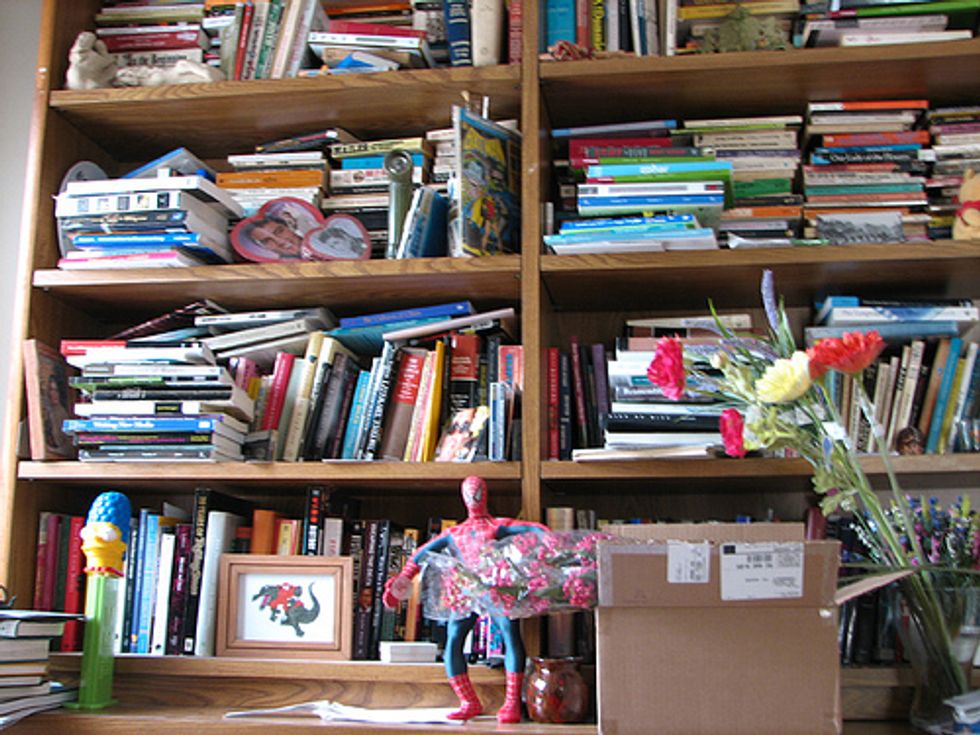 This keeps the joy-bringing question in check. Your toothbrush or running shoes may not bring you joy, but you use them frequently. It's best to keep them around. On the other hand, if you have a sweater that you got as a birthday present three years ago that has been out of your closet twice, it's time to drop it in the "Donate" bin.
6. Am I going to take this to college or to my first apartment/house?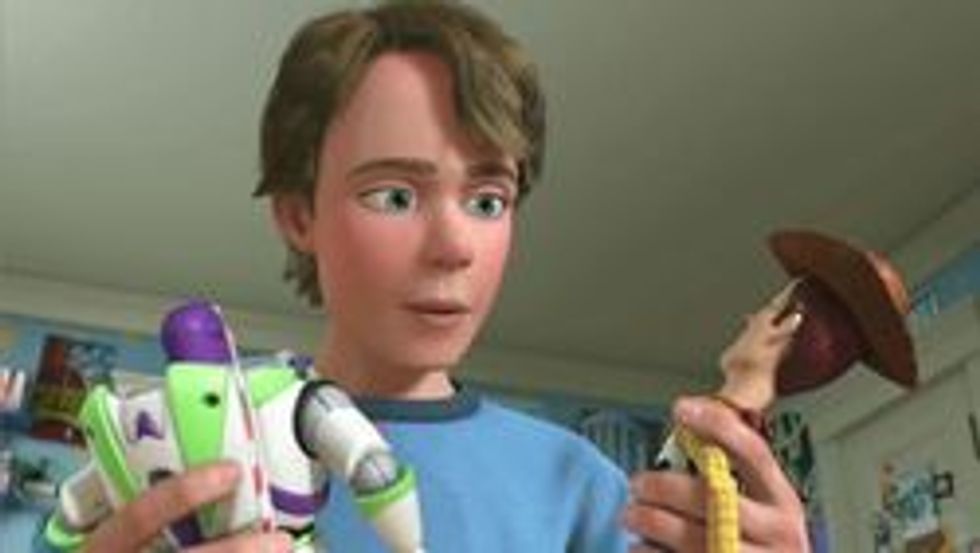 This is a question I find myself asking a lot. I only have one more semester before I pack up for college, so I've found cleaning much easier. Just be honest with yourself. Don't be afraid to be blunt or even brutal. If you wouldn't be caught on a college campus wearing that shirt, just get rid of it now. Your future self will have one less thing on his or her plate. I cleared some shelves of some books I knew I'd never read again. I brought them to my local used bookstore for store credit instead of shoving them back on my bookshelf. My shelves are tidier, and I got a few new books with my credit. Win-win.
If you're really having trouble letting something or things go, but it in a bag in the bottom of your closet. Set a reminder on your phone to go look in the bag in one week. If, after that week is up, you haven't needed it or even thought about it, you should just get rid of it. Donate it to Goodwill, re-gift during the holiday season, or just throw it out. You'll thank yourself later and will enjoy the extra space to wrap your gifts and set up your holiday card, which will, of course, be tidied up once again at the end of the season.
Keep Reading...
Show less
Featured
Because inflated expectations and having marriage as your only goal are overrated.
12783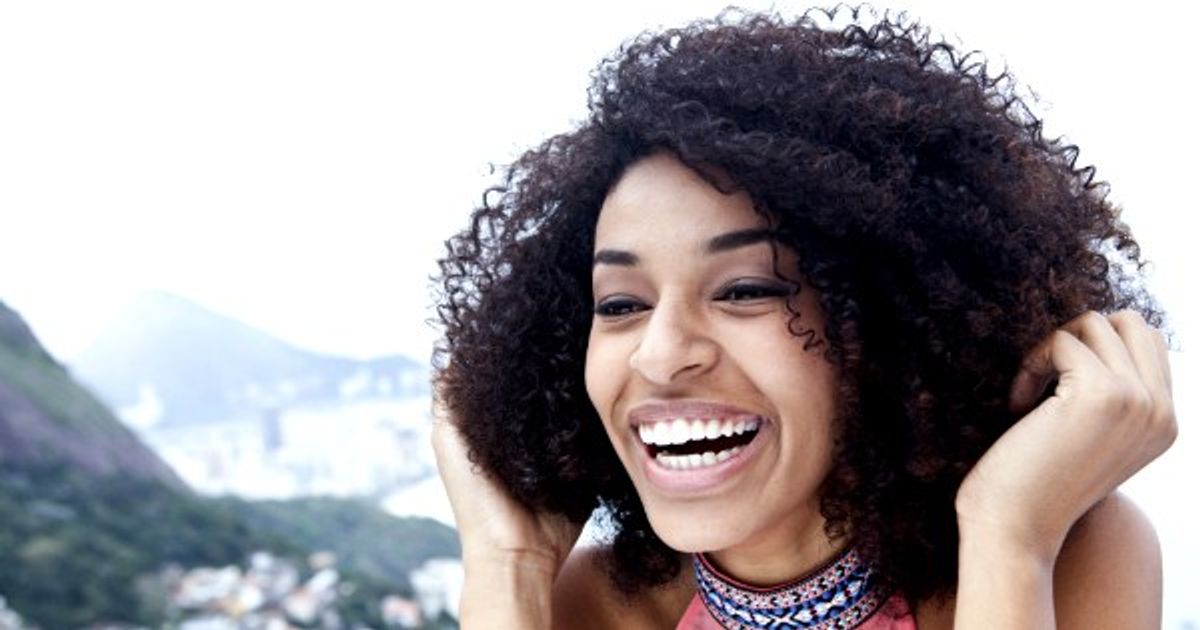 Urban Intellectuals
Although I have since changed my major I remember the feverish hysteria of applying to nursing school--refreshing your email repeatedly, asking friends, and frantically calculating your GPA at ungodly hours of the night. When my acceptance came in I announced the news to friends and family with all the candor of your average collegiate. I was met with well wishes, congratulations, and interrogations on the program's rank, size, etc. Then, unexpectedly, I was met with something else.
"Well Natalie, that's great! And you want to know why?" Enthused a family friend.
"Because my hard work finally paid off?!" I asked cheerfully.
"No, because nursing school means working in a hospital, hospital means working with doctors, and doctors mean marriage material!" She said with a laugh.
I remember the off-putting feeling that I got as the friend went on to talk about meeting her husband in college and how often people meet their spouses in their classes. I was a bit insulted because of the effort that I had put into getting accepted--meeting eligible bachelors or bachelorettes was far from my goal--but it also made me wonder why people so often brought up marriage when I brought up college. The average age of Georgian women getting married is 26 and I'm not necessarily close to considering that milestone. It's not that I was against marriage, but I had little desire at the age of 20 to pursue it.
As I acclimated to my small Southern university and made friends I noticed that a lot of my new friends seemed to share nearly the exact same article with barely varied themes or diction that was generally written by a pleasant looking white college girl or boy from the south. The title was, "An Open Letter to My Future Husband/Wife." I'm serious--if you haven't seen one of these articles then you haven't been on the internet. They are everywhere. There were different types, but they were generally pretty similar.
The religious woman might include that she is looking for a "prayerful" or "God-fearing" spiritual leader to help guide her household or encourage her in times of insecurity. The secular man might include admissions of lax personal hygiene and requests for steamy nights-in and affirmation from time to time. Yet, the common thread here was the youth--and singleness--of the writers (I'm assuming that if you're dating someone seriously then you can just tell them to their face what you need them to be/expect).
I have become a self-professed romantic ever since I met my girlfriend. I think that when you meet the right one even the biggest skeptics, such as myself, relent to a bit of mushy-gushiness. But I'm also very ambitious and career-oriented so I know that marriage isn't something that I will have time for, at least for a couple years. Some of my good friends and family members have married young and that isn't what I seek to condemn here. What really unnerves me about these articles is both the expectation and the lack of fulfillment that these articles instill in their readers.
Imagine being a single girl who is crushing on the cutie lab partner in Chemistry. You've followed him on Instagram and friended him on Facebook. Things are progressing nicely and you even have a date lined up!
One day he posts an article on Facebook entitled, "10 Things My Future Wife Must Know." She excitedly reads it, seeking to know everything about him. Number one: "I seek a girl who knows her worth and who hasn't let a million guys tarnish her purity before me. A woman of God knows that her body is her temple." The girl sits and thinks to herself, "All right, I've had sex with 3 guys--will that be too much for him? Jeez, I mean, I still respect myself and hold myself to high standards. Let's see what the next one is." Number two: "Understand that I'm going to have some baggage. I'm not perfect, I'm a fallen human and I have issues like anyone else. I will need you to encourage and uplift me regardless." The girl isn't sure if she is glad to know that he has baggage in advance or kind of wishes that she just found out naturally over time. Number three: "I promise that I'll kiss you every day like I did on our wedding day. When you walk down the aisle I'll probably get choked up. I can't wait to see you in your dress and sweep you off your feet." The girl gets a little nervous. "I can't even choose a major, much less a husband. Is he really ready to get married soon, because he is thinking about it a lot for a single guy." The list goes on to include essentially a Christmas wishlist for a wife: hilarious, can enjoy a craft beer, but doesn't get "trashy drunk," and loves his family and his flaws.
Do you see where I'm going with this? By the end of the article the girl reading it either feels a bit pressured to change or downplay some aspects of herself--all before the first date. My best first date happened when I had no preconceptions or expectations from the date at all. If you want to warn your future husband or wife about all your issues or let them know what you expect from them spiritually or emotionally then there will be plenty of time to discuss those naturally as your relationship advances. But don't write off aspects in people or promise things before you have even met someone.
When these articles are written by someone who is engaged I understand that a bit more--you are actually about to be married, so I get why it's weighing heavily on your mind and you know the strengths and flaws of your significant other already. But before you believe a single line about how she plans to always let you watch your favorite sport without complaining or how he will always be supportive of your decisions, try a couple months or years together. ("You're choosing ESPN Sports Center over a visit with my mother?" or, "You want me to work more so that you can pursue a law degree?") These lists create a lot of expectations without any substance. It's fine to have standards, those are important, but it's not fair to put all of them out there before the person even knows your favorite color.
I know the importance of choosing a husband or wife if you decide to get married. But take life a day, month, or year a time. Don't live in a perpetual state of waiting--waiting for your boyfriend, then husband, then father of your kids. Enjoy each stage of your life and make each stage beautiful in its own way. I will admit that I enjoy looking at pictures of pretty weddings and thinking of marriage sometimes, but I am not in the financial, academic, or emotional state to even want do that right now and that's okay. So right now I just enjoy my travels, studies, hangouts with friends, dates with my girlfriend, and hobbies. I can think about my marriage checklist later, but for now I'm content to just enjoy late night Steak N' Shake runs with my friends.
Keep Reading...
Show less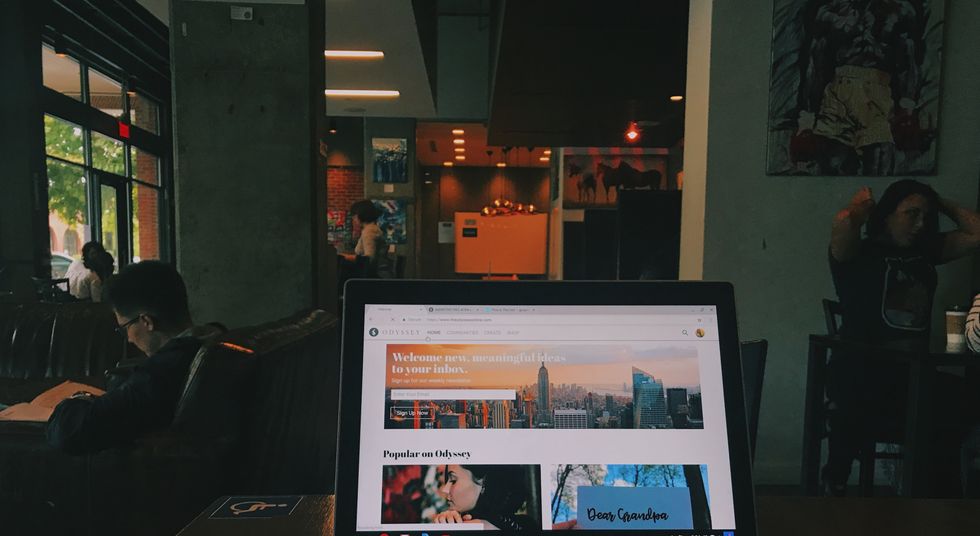 Why I Write On Odyssey
At Odyssey, we're on a mission to encourage constructive discourse on the Internet. That's why we created the response button you can find at the bottom of every article.
Last week, our response writers sparked some great conversations right here on our homepage. Here are the top three response articles:
Spruce Up Your Winter Wardrobe This Season by gianacapri23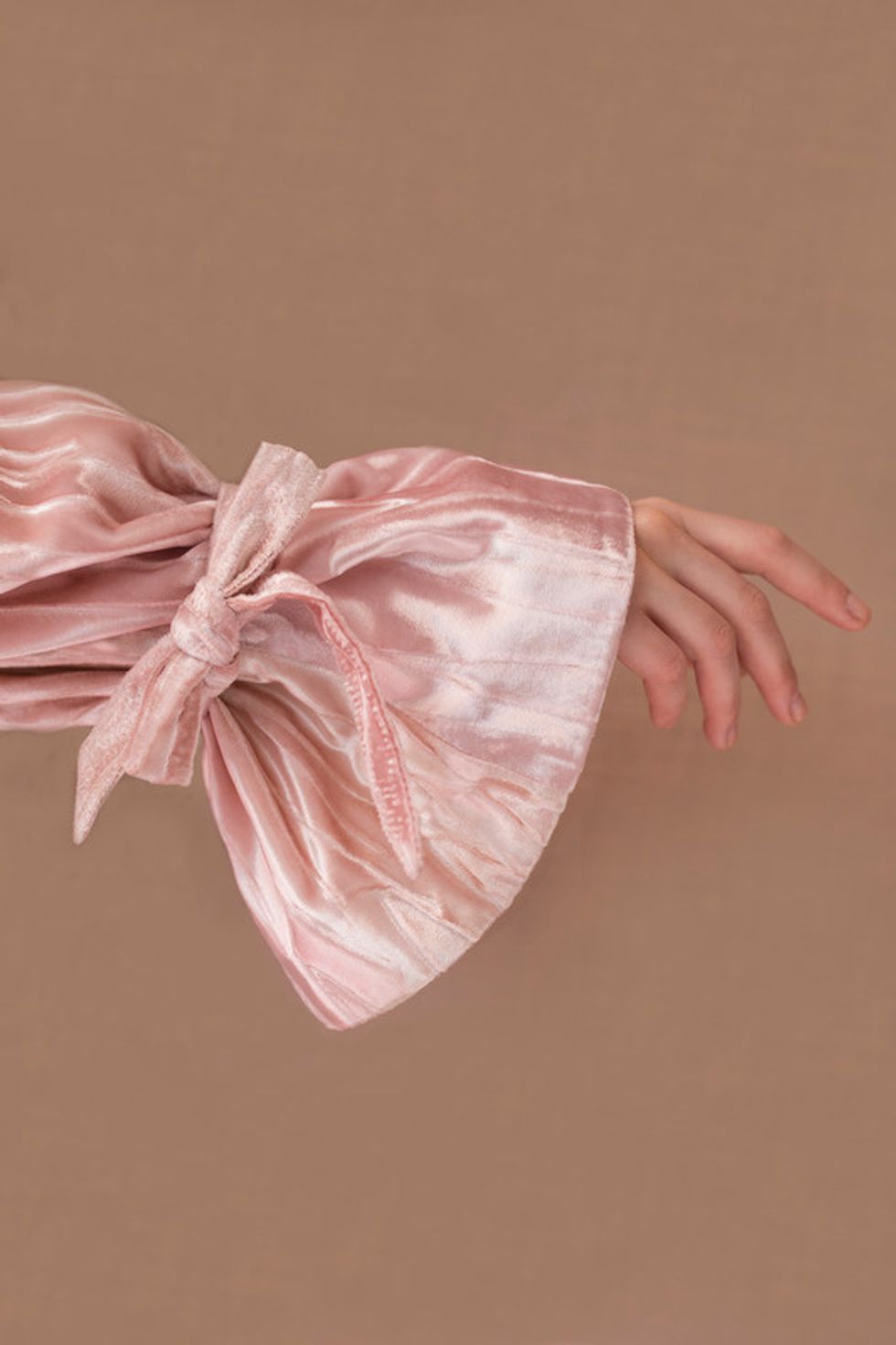 Spruce Up Your Winter Wardrobe This Season
"Winter dressing is all about having chic outerwear."— George Kotsiopoulos
This was a response to How to Make Your Winter Fashion Fun.
My Top Six Quotes From The Movie Black Panther: Wakanda Forever by Sharon Shazzy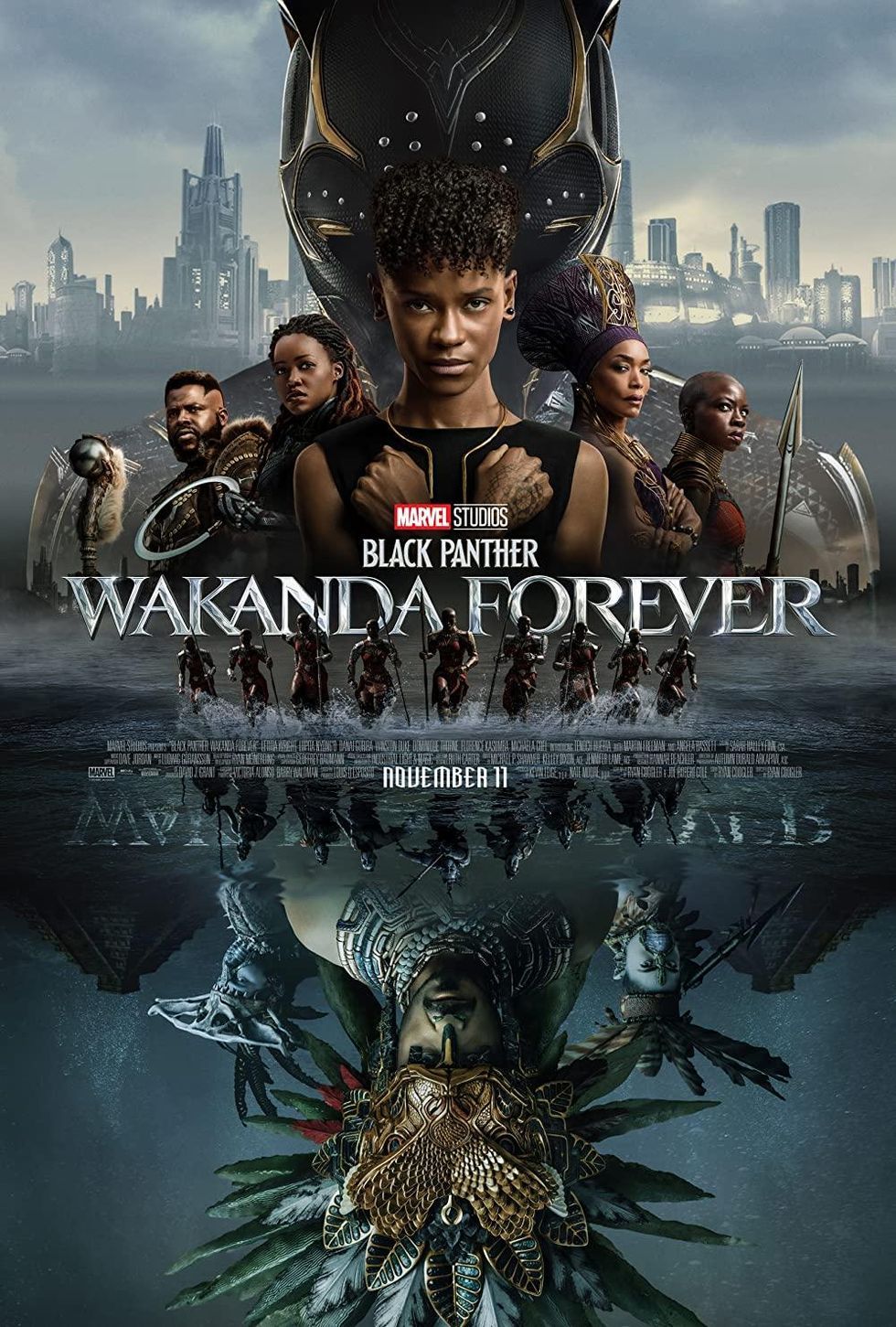 Wakanda Forever.
...ranked from best to worst.
This was a response to Black Panther: Wakanda Forever is not your typical Marvel movie.
It Gets Dark So Early, Now What? by Jennifer Starr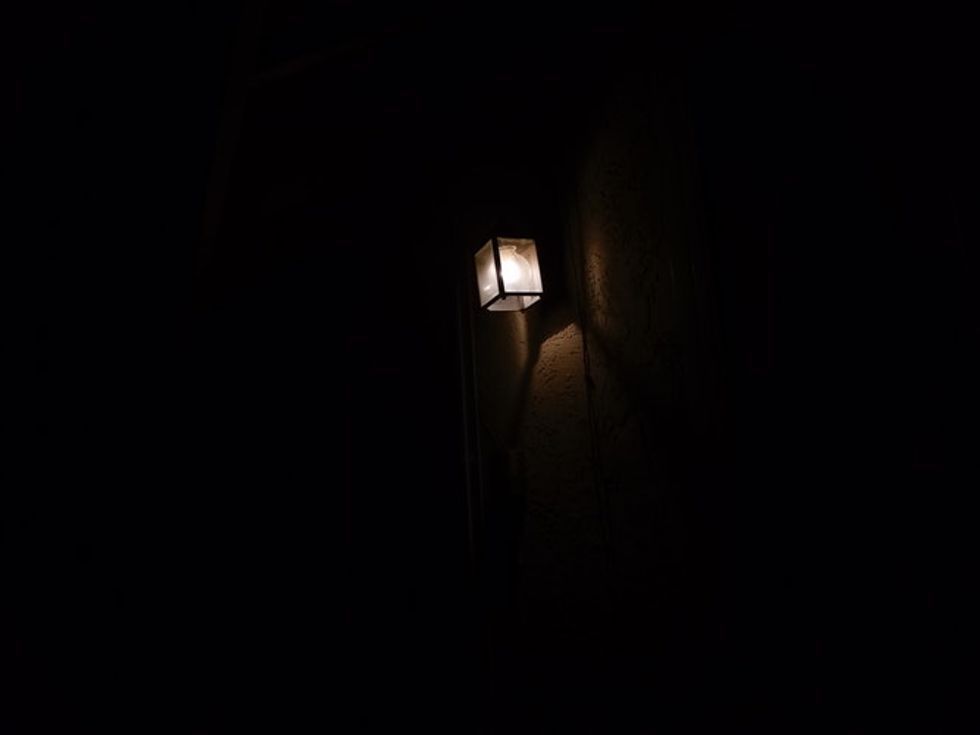 It Gets Dark So Early, Now What?
The days are shorter, darker, and colder let's be real. Here are 15 personal tools to combat the sunless days and make the most out of it.
This was a response to Keeping Active in the Winter.
Congratulations to all the writers! We'll continue to spotlight top response articles on the homepage every week.
We're still recruiting response writers, and we want to get your voice heard! It's a great chance to get engagement for your work, and you could be compensated at $10/response for your first 5 articles.
If you're interested in writing responses or have feedback on the response button, email glorie@theodysseyonline.com. We're looking forward to hearing from you!
Keep Reading...
Show less
Featured
Arthur Read is here to deliver the real meaning of Christmas.
4415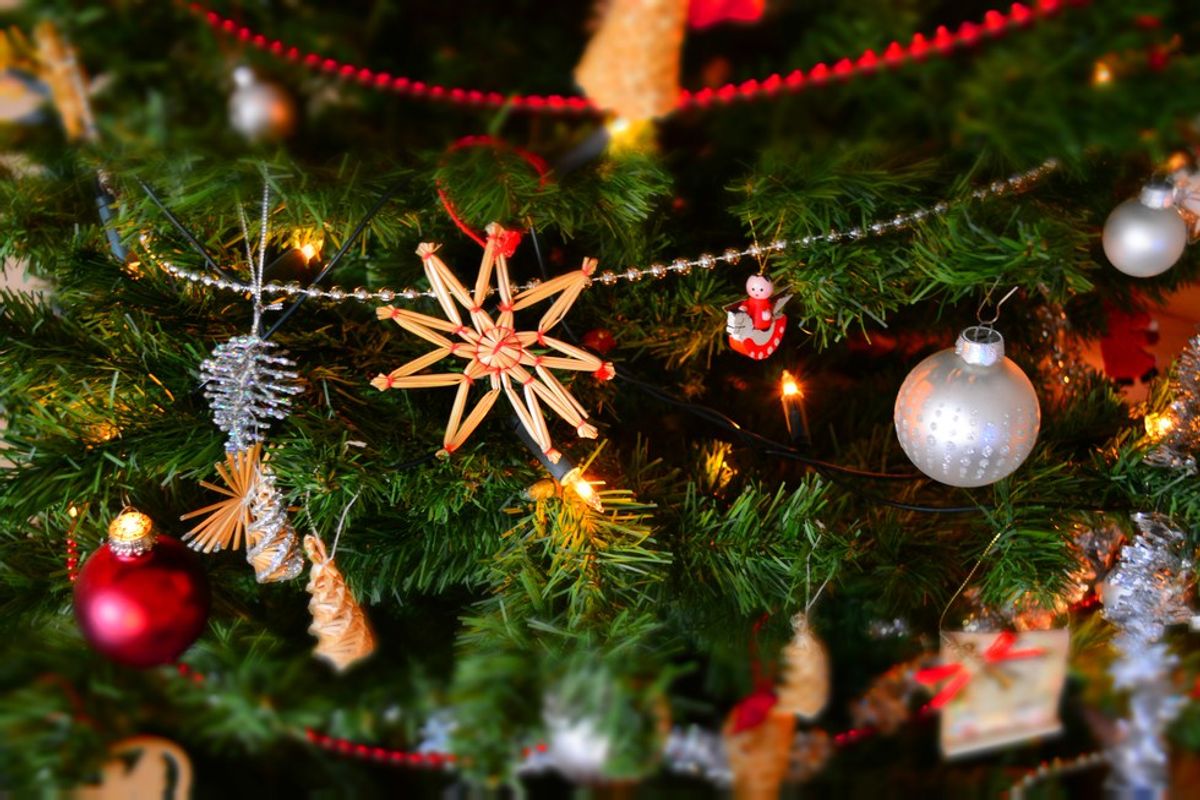 Pexels
As the holiday season draws nearer, many of us find ourselves drawn to the same old Rankin-Bass Christmas specials and the perennial favorite, "A Charlie Brown Christmas." However, I would like to suggest an overlooked alternative, "Arthur's Perfect Christmas." It is a heartfelt, funny, and surprisingly inclusive Christmas special that deserves more recognition.
For a TV movie that is barely under an hour long, "Arthur's Perfect Christmas" packs in a wealth of storylines. In the primary story, Arthur Read has decided that this year he will have his idealized perfect Christmas, but fate has determined that this shall not be. In an unusual twist, the special addresses the commercialism of Christmas; Arthur struggles to find the right gift for his father, waits in an endlessly long line to buy a gift for his mother, and must navigate his way through a cluttered toy store blaring irritating advertising jingles.
Arthur's plans for Christmas go further awry when his obnoxiously tacky Uncle Fred unexpectedly drops in to spend Christmas with the Read family. On Christmas Day, more comic misfortunes ensue, and Arthur learns how to have fun even when things do not go according to plan, and that when it comes to Christmas gifts, it is the thought that counts.
Meanwhile, in one of the special's subplots, Muffy Crosswire has a falling her friend Francine. Muffy has an enormous Christmas party planned and feels slighted when her best friend does not attend, oblivious to the fact that Francine is Jewish and busy celebrating Hanukah. Eventually, Muffy comes to understand why the holiday is important to her friend.
The special takes great care to establish why Hanukah is an important holiday to Francine as both a family celebration and participation in the greater scope of religious faith. It is a welcome change to the usual Christmas special trope of either ignoring Hanukah altogether or relegating it to some brief mention of dreidels. This is probably the best Hanukah-related holiday special outside of the "Rugrats" Hanukah special.
In the third concurrent plot of the special, Buster Baxter attempts to convince his mother that Christmas does not have to be a big ordeal. As a single parent, Ms. Baxter feels compelled to make Christmas into an elaborate celebration out of a fear that Buster will not have a good time because his parents are divorced.
Buster eventually persuades his mother to relax about Christmas, deciding to instead rebrand their holiday celebration as "Baxter Day." The two realize that it is more important to enjoy spending time with family on Christmas rather than follow any set expectations for how Christmas should be enjoyed. This is one of the most interesting aspects of the special; I have never seen another Christmas special that encourages alternatives to the commercial pop culture celebrations of Christmas.
There are many more recurring jokes and subplots throughout the special, but to detail them would spoil the humor. What makes "Arthur's Perfect Christmas" such a good Christmas special is its willingness to tackle serious subjects. Most specials boil down to little more than "Christmas sure is great, and also goodwill towards man or something", but "Arthur's Perfect Christmas" goes further and creates a funny, relatable, and frequently touching portrait of different families trying to celebrate the holiday season and learning a little something along the way.
The "Arthur" television series excels at these small, affecting slice-of-life moments, and the Christmas special delivers those moments and then some.
Keep Reading...
Show less
Featured
Everyone needs a day to themselves sometimes.
3935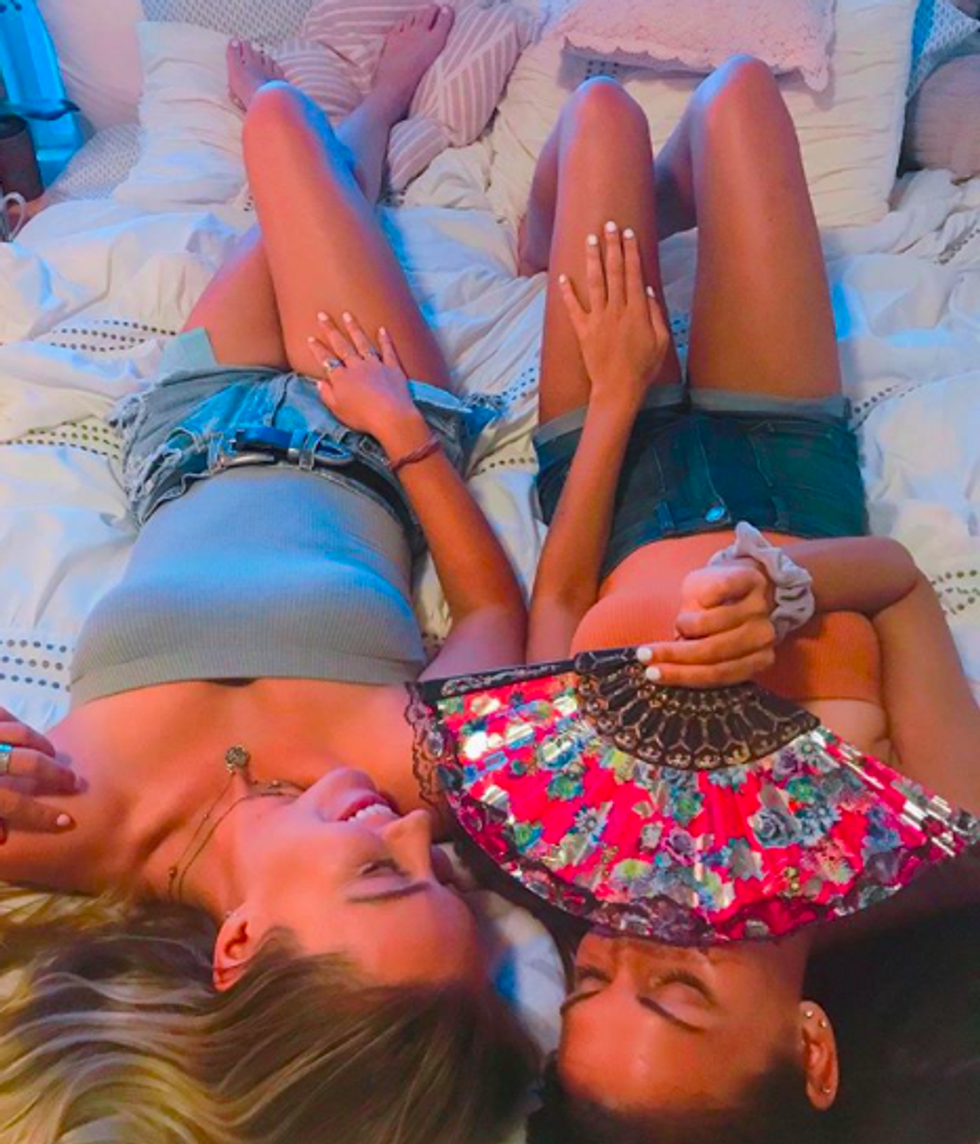 Laid back and taking it easy — sometimes that is the motto we all need after a busy week. Sunday scaries? Yes, they are valid – but you know what else is? A Sunday full of self-love. A lazy Sunday spent doing what you feel needs to be done to ease into the next week. Self-Love Sundays are a guilty pleasure that isn't only essential for our mind, and body, but are also a surprisingly proactive way to devote the upcoming week with a clear mindset.
So, what is a more suitable way to dedicate your week's end than a beautifully, connected playlist to accompany your face masks and journaling? Cheers, to a Self-Love Sunday (and a playlist intertwined with it to match). (Please note: "Sunday Morning" isn't included in this list, due to the obvious, but feel free to blast it anyway, we know you want to).
    1. "Feel My Flow" – Naughty by Nature
Blast that '90s hip hop and brew that coffee. Hop in the shower and aid to that caffeine craving pronto. Something about this song will make you want to get whatever you need to achieve that morning.
     2. "Morning" – Marc E Bassy 
Do some stretching or some restorative yoga to this jam. You can even enjoy a morning stroll to this easy beat. The title is fitting, so I suggest you play it before the p.m.
 3. "Weekends" – by Amy Shark 
Have a cup of tea, read a book or do some work from home to this little song. Weekends come to an end, but this song is good when the weekend is over and the week is just beginning.

4. "Moonlight" – Grace Vanderwaal 
I suggest letting this one play when the sun is about to set. Maybe do some laundry, light a candle and put on that facemask. Feel free to dance in the moonlight, like the lyrics say.
  5. "Lime Tree" – Trevor Hall 
Time to say goodnight and feel restful for the new week. Ease your mind and relax with this little tune. Feel gratitude for your lazy day and wash the Sunday Scaries away.
Self-Love Sundays are needed every now and then. Jot them in your calendar and pencil time for these lazy days in. Your mind, your body and earbuds (thanks to the music) will thank you.
Keep Reading...
Show less
Subscribe to Our Newsletter