Welcome back
Sign in to comment to your favorite stories, participate in your community and interact with your friends
LOG IN WITH FACEBOOK
tjngg vzdtgdt
rhbehbb etht gehh
ty
Report this Content
This article has not been reviewed by Odyssey HQ and solely reflects the ideas and opinions of the creator.
Subscribe to our
Newsletter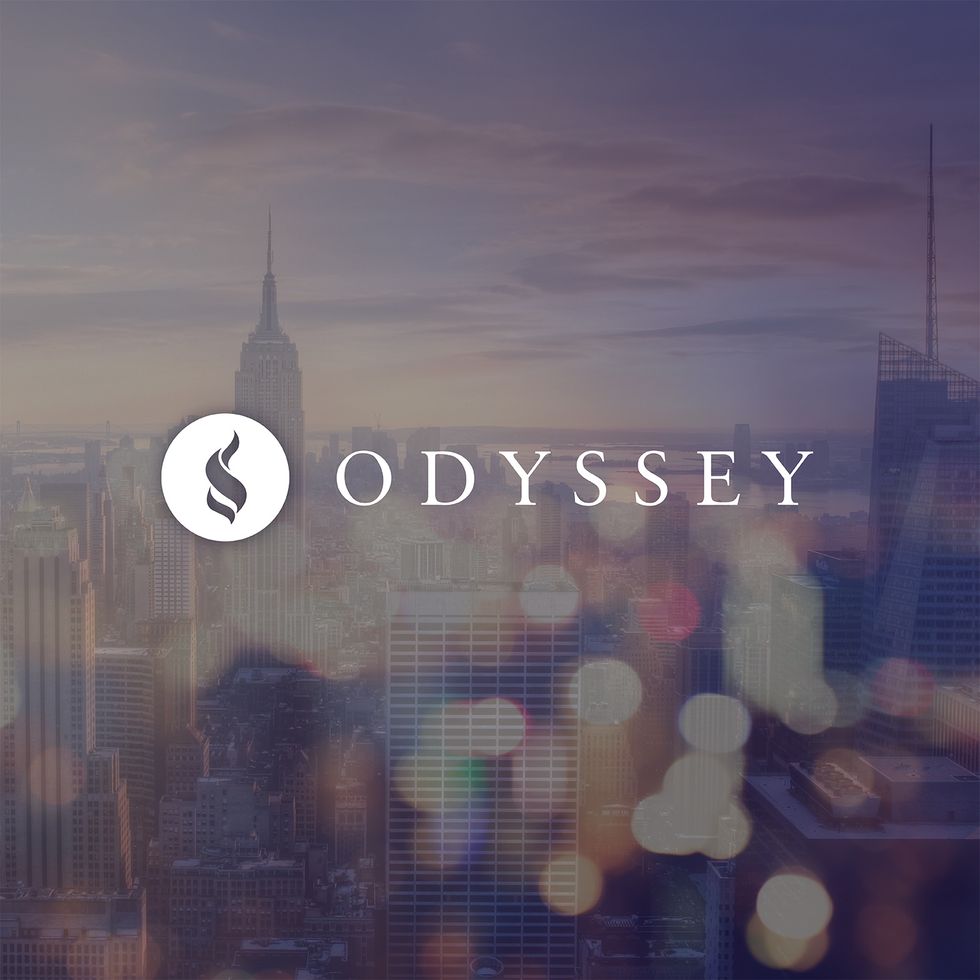 https://www.theodysseyonline.com/video/we-are-rollins-odyssey
At Odyssey, we're on a mission to encourage constructive discourse on the Internet. That's why we created the response button you can find at the bottom of every article.
Keep Reading...
Show less
Student Life
I wouldn't trade what we have for the world.
3153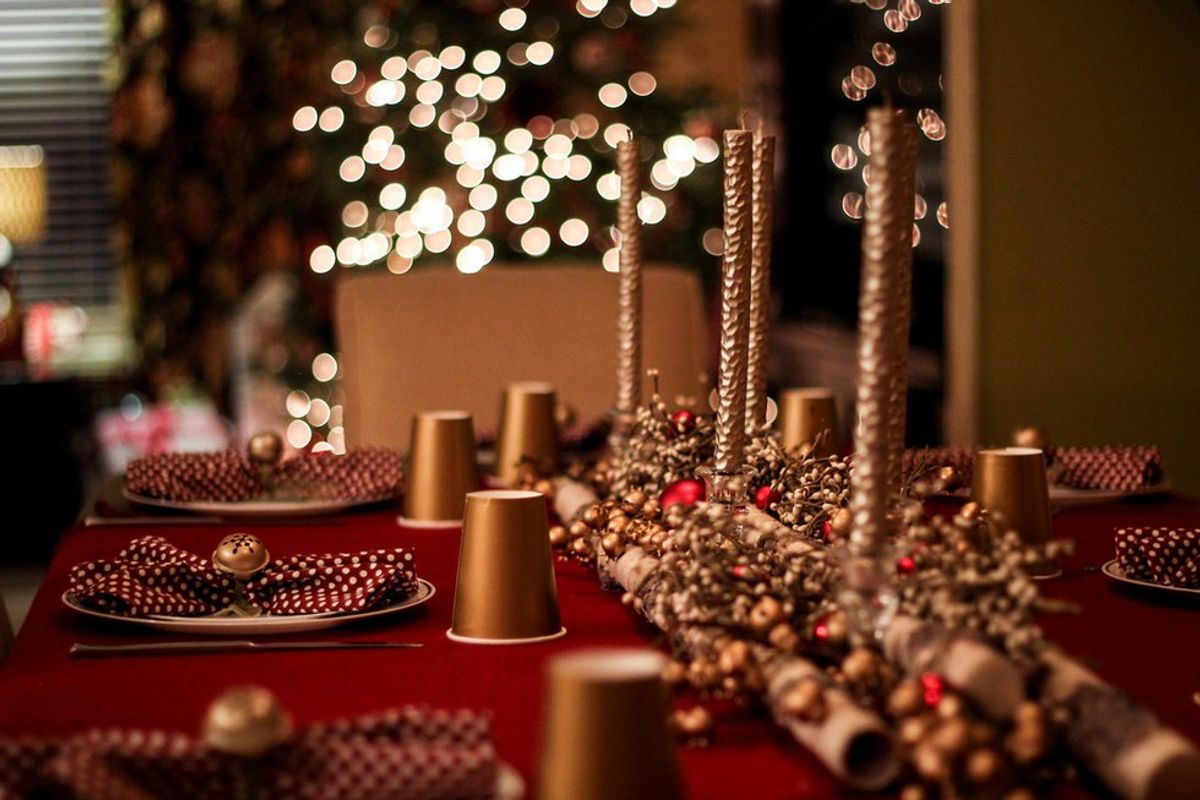 Matt Johnsn
When I was a kid I always went to my grandparents house whenever we celebrated any sort of holiday. We were a decently sized family and it was always a blessing to be in their house and surrounded by love during the holiday season. However, that all changed when my grandfather passed away and my grandmother was diagnosed with Alzheimer's. The family then began to drift apart and life went on, and we ended up all celebrating our own holidays with other family members.
When everyone else is talking about how their whole family is getting together for Thanksgiving, Christmas or Easter I think back to when I was little, but my memories are very limited from those days. I cannot relate to my friends that come from big families or the ones who have traditions where they go to their families house. The simple fact is that my life and my family is not like that.
However, I do not envy them or wish that my life was different. I did have those kind of holidays when I was younger, and I did enjoy them, but honestly, I love the way we celebrate holidays now. Spending it with friends who invite our small family over to their house to celebrate with their families adds a little extra to our holiday season. We enjoy the fellowship and the love that we feel from these people even though they aren't technically our family.
We also respect the fact that they would like to celebrate with strictly their family, especially if they do not get to see each other very often, whether they be separated by distance or simply scheduling conflicts. The holidays are a time for people to come together and spend time with people they normally don't get to spend time with. We do the same, just a little different from everyone else. With college, work and social lives, I don't get to see my family a lot. It's a blessing to be able to spend time with just them because we are such a close knit family.
I am so thankful for my family and the amazing people that I have in my life. I am blessed to have the family and support system that I do. I know that no matter how small or how big, my family will always be here for me and I wouldn't trade my family holidays for anything at all.
Keep Reading...
Show less
Featured
Turns out shielding yourself from ideas can be detrimental to your ability to learn
2724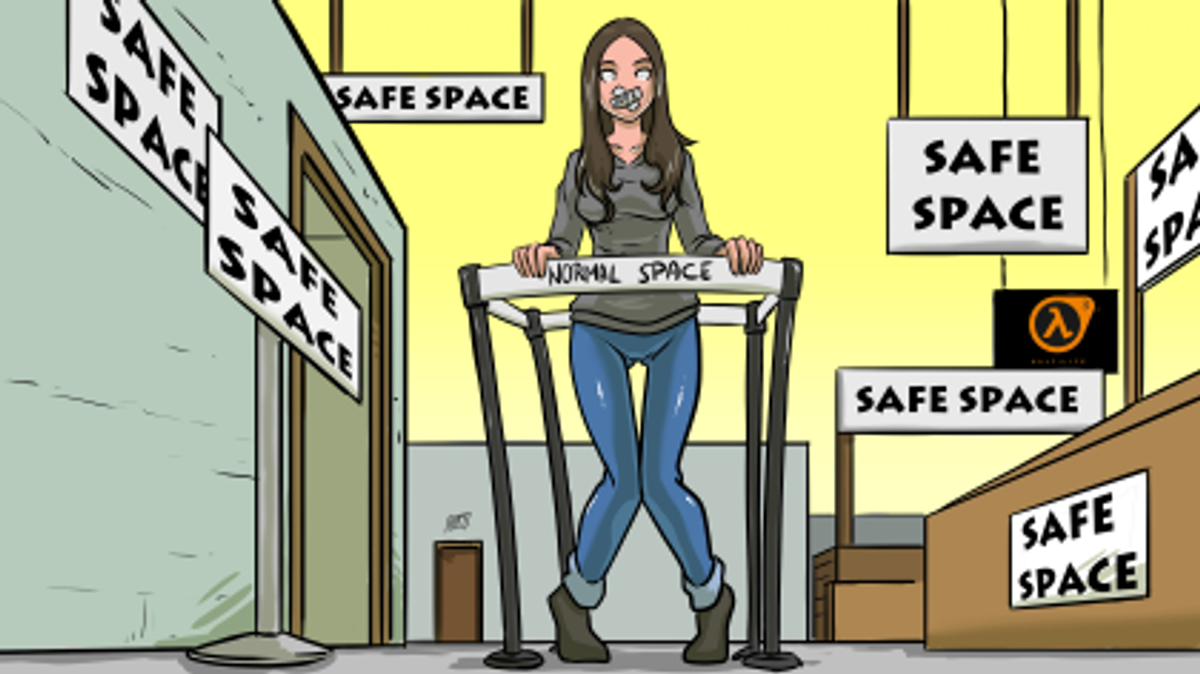 www.semipartisansam.com
College is a place for people who want to learn. That is the primary function of any academic institution. Its purpose is not to coddle us, nor should the community always be in agreement with us. We are supposed to surround ourselves with a variety of viewpoints that challenge us to learn, not the same repetitive points of view that make us happy.
Erika Christakis, the associate master of Silliman College, sent out an email to the community in regards to her thoughts on Halloween costumes that some people deem offensive. In her email, she writes, "…if you don't like a costume someone is wearing, look away, or tell them you are offended. Talk to each other. Free speech and the ability to tolerate offence are the hallmarks of a free and open society." That seems completely reasonable. It certainly is how I would handle such a situation. Apparently, Christakis broke a taboo at the Yale undergraduate community. Students surrounded the associate master's husband, who is a sociologist, in protest, and a sophomore engaged him (Warning: Foul language). While both the reason for the protest and the crass way she engaged him were highly inappropriate, one line she said really disturbed me, "It is not about creating an intellectual space… It's about creating a home here!"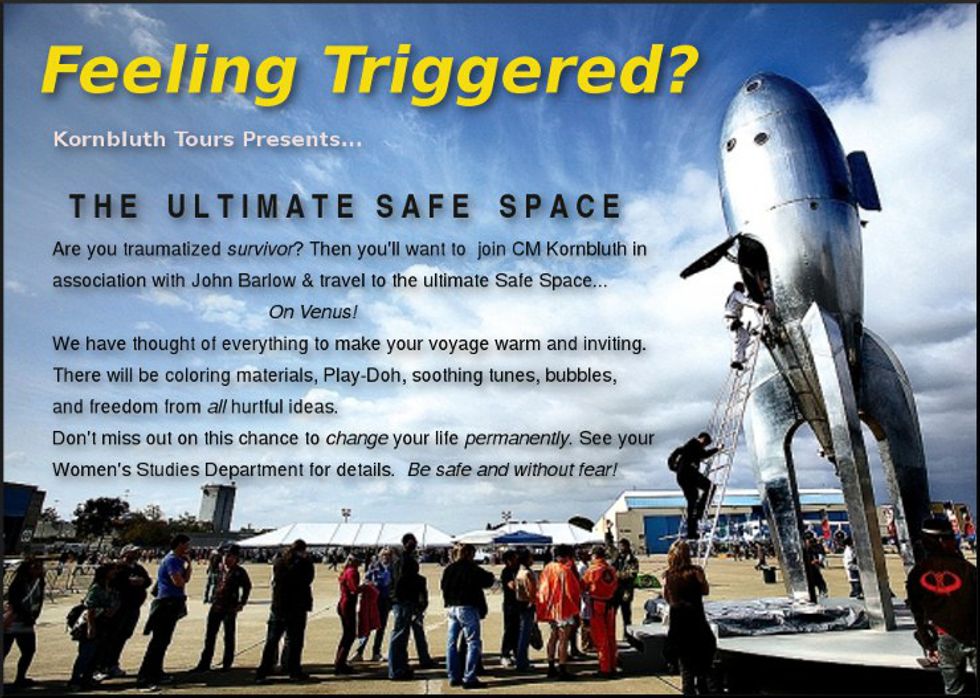 That's right, instead of focusing on learning, ignoring what they found offensive or even engaging in a proper debate, these students launched into a frenzy of exactly what they want to defend against: intolerance. They cared more about feeling at home and "safe." I'm sorry, but college is not meant to be your home and it should keep you safe from things that actual cause harm, like assault, not a benign difference in opinion. Students like these are turning colleges from institutions of knowledge to institutions of fragile emotions.
Professors are slowing seeing that some students don't care about the academic material, but rather they look to see if the material presented matches their views. One professor did not get his contract renewed because he had students read texts from Mark Twain that they saw as offensive. Mark Twain, the classic American author, whose books were read by most high school students, caused college students enough distress to report the professor. This isn't an isolated incident. Many like it have, and continue to, come to light. One professor even wrote an anonymous article about how he fears for his job because of what he teaches. Apparently professors need to start teaching based on emotion and not intellectual value.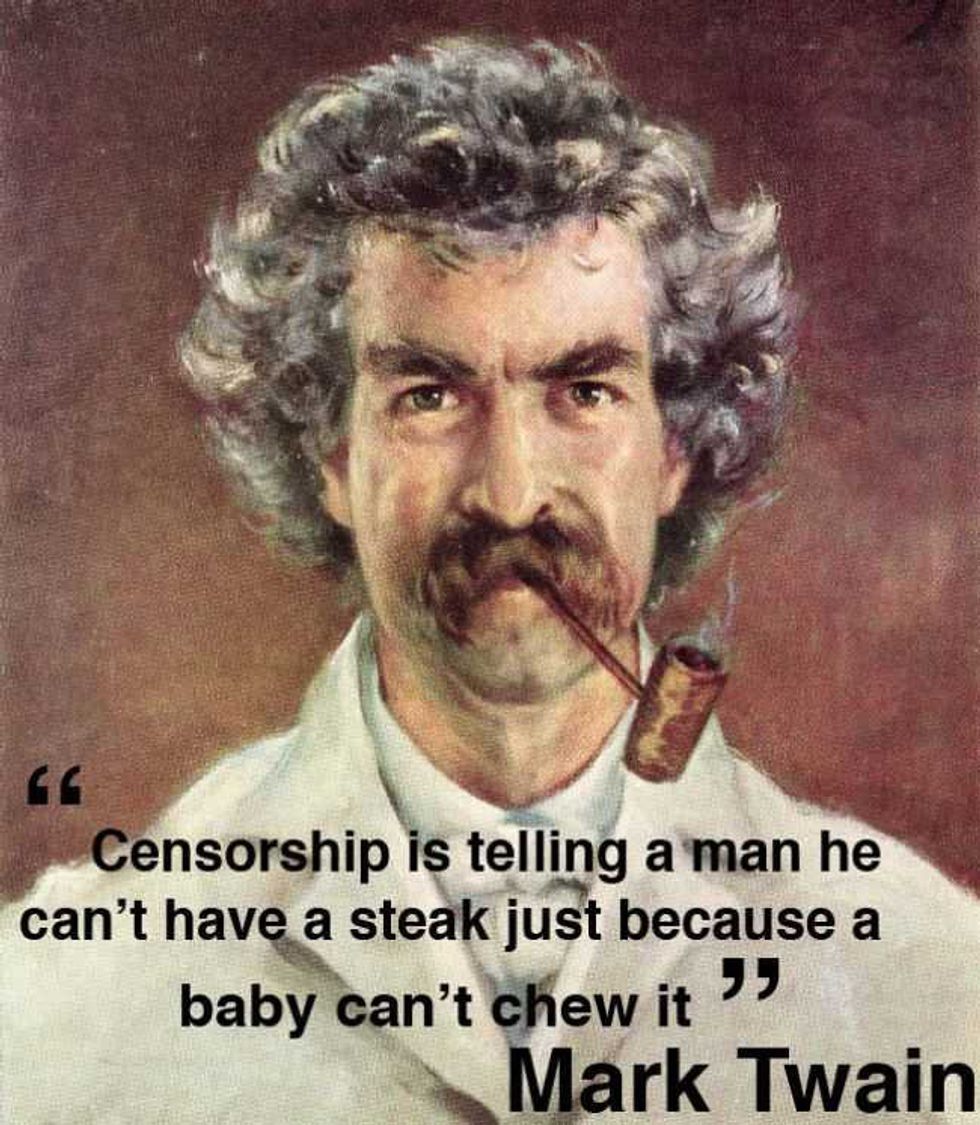 Another contribution to the issue are "safe spaces." These places are meant to be where students can feel "safe" to express themselves without fear of being judged, ridiculed, etc. The main problem with that is what is "safe" to one person does not mean "safe" to another. What if I write a poem that someone may deem offensive and say it in a safe space because I feel "safe" to recite it? Then someone in that space gets offended by it, whose "safety" comes first? Safe spaces are one of the most selfish ideas on campus. When someone says they support safe spaces, they are supporting a safe space for themselves, not for everyone.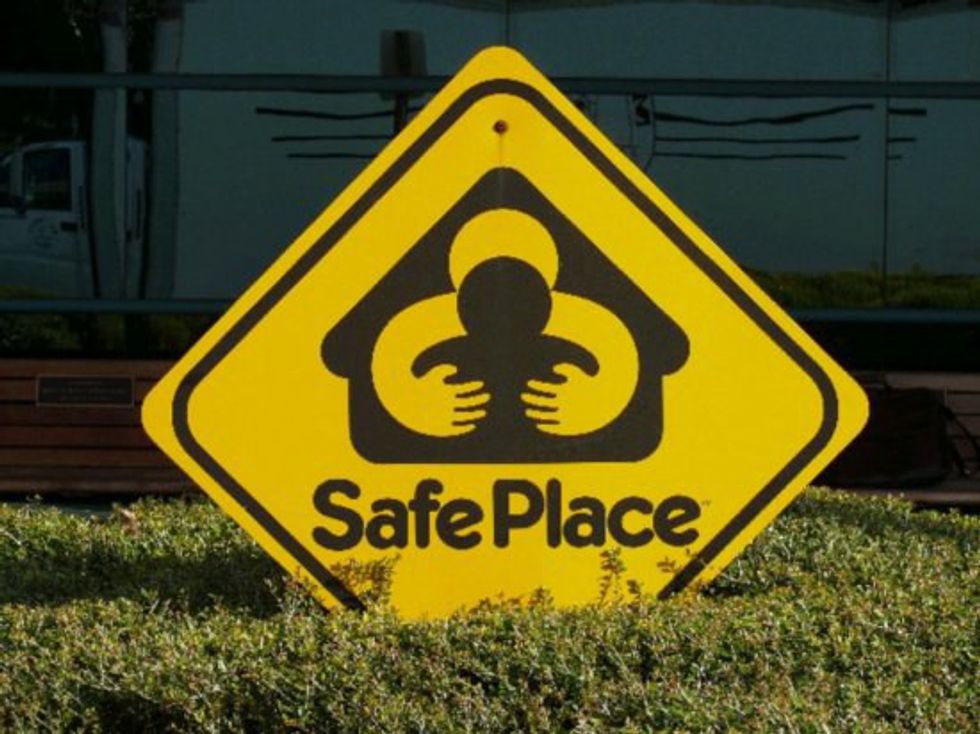 College is not for the people who need to feel protected from differing values. College is meant to be a place where differences in ideas can be exchanged in a positive manner. If you want a "safe" space or community, go back to your parents' house, not your classroom.
Keep Reading...
Show less
Featured
This year, malls are standing up against Black Friday beginning on Thanksgiving. Doors won't be opening until Friday morning.
4105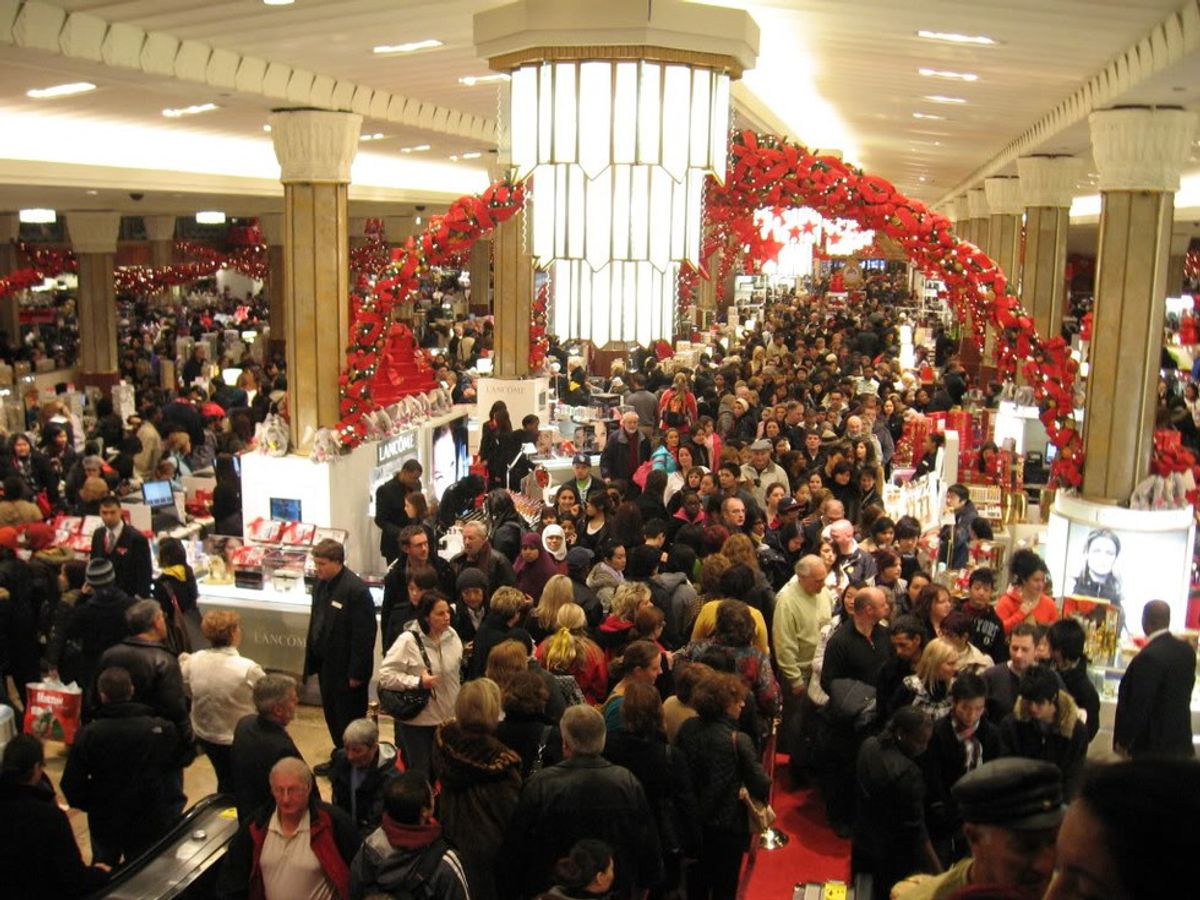 Lifehack
Last week my twitter feed was full of exclamations of how excited people were that our local mall, Westmoreland Mall would be closed on Thanksgiving Day this year. For those who work during the busy holiday days and hours, a celebration was in order. For the die-hard deal finders and shoppers though, they didn't seem very happy.
So, are both of these responses acceptable?
For the last few years, my family has sat at the tables set up in my parent's garage, stuffed from Thanksgiving dinner going through the many newspaper ads, preparing to go out and find the greatest deals around. The same conversation never fails to come up; "pretty soon Black Friday is going to have to be renamed as Black Thanksgiving". My brother has even gone as far as to say that the chaotic shopping of Black Friday will pretty soon begin on the Fourth of July. My dad repeats himself every year before going in and passing out on the couch watching football; his idea is that it's crazy that people really have to sacrifice time with their families on this day to work a shift that is totally unnecessary. Nonetheless, myself, my mom, my aunt and my cousin and his girlfriend are always mapping out our excursion for the night.
Three years ago I was a mere sixteen. I only had my license for a month, but my brother and I were still determined to go out and chase the best deals. We mapped out our plan and even had it perfect enough so that I could be back for my "Cinderella curfew" of 11 pm on a junior license. If I remember right, some of the stores opened up as early as 6 pm. My brother, Jake and I had our priorities in order so that we could be in and out, work as a team and be back home in plenty of time. My mom called us totally crazy for wanting to go out into the madness, but I'm pretty sure that my mom ended up joining us and driving us so we didn't have to worry about being back in time for my curfew.
Since then, the times that the stores have been opening for sales only gets earlier and earlier. Last year I'm pretty sure that the stores opened as early as 4 pm! If any other family is anything like mine, our Thanksgiving dinner doesn't even start until 1pm and by the time all of us ladies are done gossiping at the table as we nibble on the leftover desserts and noodles, it's 5 pm at the earliest! I know for a fact that if I were to ever work in retail and had to leave my family to work a shift that should be considered double overtime but probably isn't (I honestly have no idea if it is or not), my parents would not be happy, if they even left me go.
Luckily, I've never had to worry about this. My brother and I both have summer and holiday jobs in the restaurant business which makes it easy to get off for our family holiday events (especially because we have the coolest boss ever).
Although I feel bad for the dedicated workers who have to leave their families to accommodate the madness of Black Friday deals, I'm a hypocrite. I sympathize with those who are forced to come into work, but I'm also a reason that they have to come in. Since I've had my license, I've been one of the crazies to head into the traffic, the aggressive and determined moms willing to get their son that Nintendo DS at all costs, even if it means possibly losing a limb or eyeball over it. I live for going thru ad after ad and finding the best deals. But then again, I've always been a shopaholic and will use any excuse to get my retail fix of spending money.
Keep Reading...
Show less
Politics and Activism
There's been a recent boom in the popularity of vintage style looks and up-cycling thrifted finds to sell at, usually, an outrageous price. Is this ethical? Or does it defeat the whole purpose of thrifting in the first place?
5283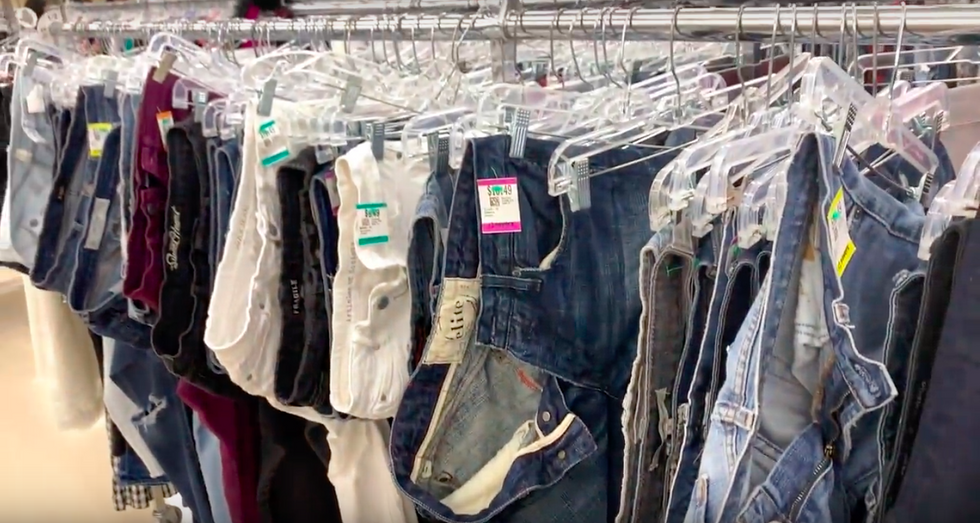 Subscribe to Our Newsletter