Joe Talevi was a giver. Whether it was a toy to his grandchildren or a helping hand to loved ones and strangers alike, Joe was known for his big, generous heart. If anyone needed a place to stay, a job, or a friend, one could find it in Joe Talevi.
After 88 years of giving, and 63 years of marriage, Joe died on Tuesday, July 18, 2017. He was 88.
Joe was born on March 19, 1929 in Middletown, Connecticut to Arnold Philip and Mary (Cordone) Talevi. He had five older sisters: the late Grace Steadham, Ruth "Tootsie" Potenti, Joanne "Junie" Liljedahl, Pauline D'Amato, and Molly Pascoe.
Joe attended school at Saint John's in Middletown, and graduated from Middletown High School in 1947. The love of his life, Kathy Talevi, was a few years behind him in school. She graduated from Middletown High School in 1950. She was good friends with Joe's sister, Molly. While the girls were out one day, Molly's car broke down, and Joe came to the rescue. That's when he met Kathy.
They quickly fell in love, and married on June 19, 1954 in Middletown. They celebrated their 63rd wedding anniversary this summer.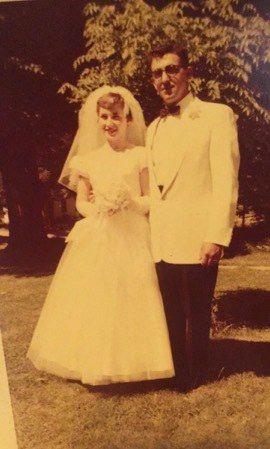 Joe built Kathy their very own home on Great Hill Pond Road in Portland. Every time they had another child (there were five in total), he would add another room onto the house.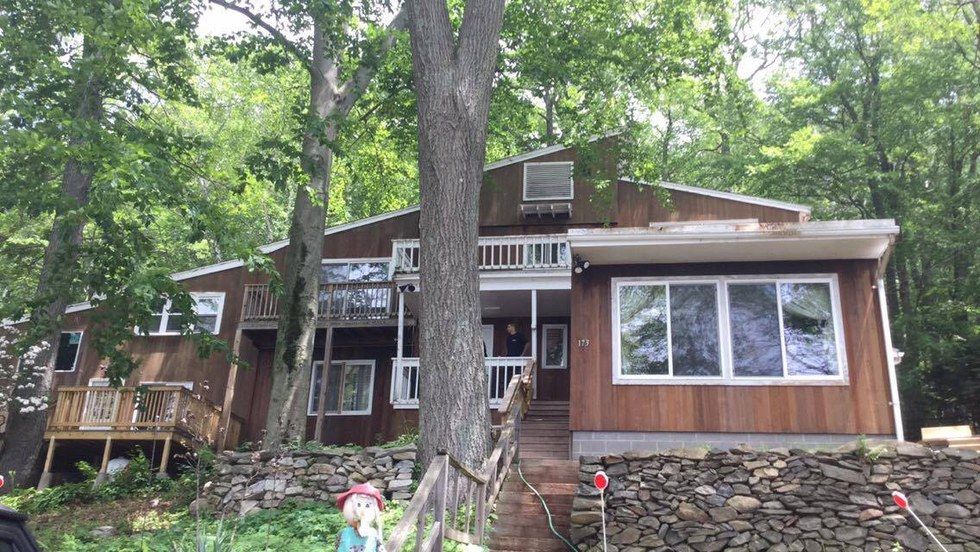 To this day many carry fond memories of the Talevi house on Great Hill Lake in Portland, where Joe resided with his family for 50 years before moving back to Middletown. Joe not only built his own house, but his own businesses, including Talco Asbestos Removal. He also attended church daily.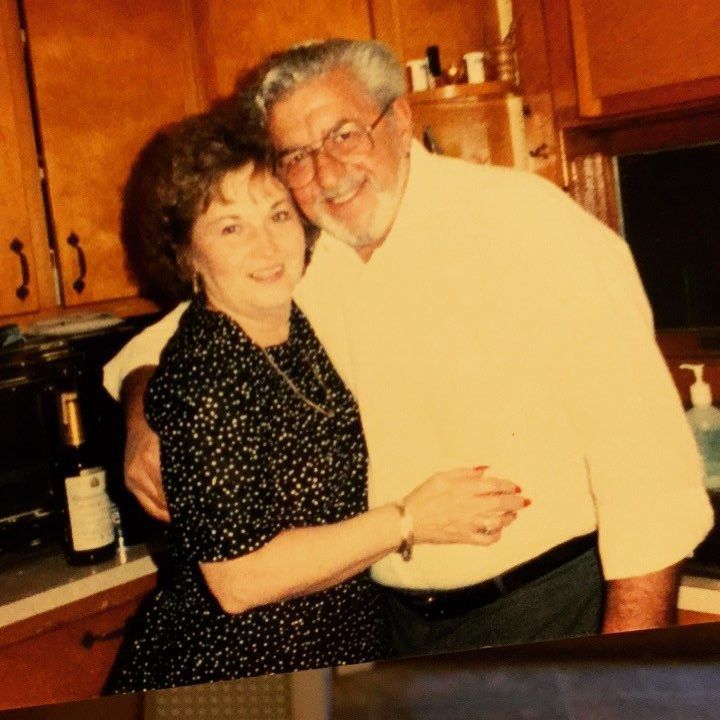 Joe is survived by his children and their spouses: Arnold "Mitch" and Dori, Steven and Noelle, Chris and Melissa, Jodylynn and Jeff, and Nancy and David; and his eight grandchildren: Nicholas, Natasha, Ashley, Alexa, Christopher, Adrienne, Jaimee, and Dahlia. He is also survived by his sisters Ruth "Tootsie" Portonte, Joanne "Junie" Liljedahl, Pauline Damato, and Molly Pascoe. He was predeceased by his sister, Grace Steadham.
Joe was always up for an adventure. He enjoyed traveling to Italy, Greece, Australia. He loved traveling so much, in fact, that he purchased two airplanes. When asked whether he was content with his life's accomplishments, he said he was happy that he had owned airplanes.
Joe was well known for his many stories and jokes. He was always the life of the party. He looked forward to spending time with his friends, family and especially his grandchildren. He will be missed by many.
---
Joe's funeral liturgy will be held on Wednesday, July 26 at 11 a.m. at Saint John's Church. Calling hours will be from 5 to 7 p.m. on Tuesday, July 25 at Biega Funeral Home, 3 Silver Street, Middletown, Connecticut.
The family wishes to thank the entire staff at Apple Rehab for the kindness and care they gave to Joe during his stay.
Those who wish may make memorial contributions to St. John's Church, 19 St. John's Square, Middletown, CT 06457 or to Xavier High School, 181 Randolph Rd., Middletown, CT 06457. To express condolences and share memories, please visit www.biegafuneralhome.com.
Cover Image Credit: Kathy Talevi