On January 21, the Canisius College philosophy department screened Liz Marshall's documentary, "The Ghosts in Our Machine," and the next evening, JoAnne McArthur gave a presentation and answered a few questions. Using her photography skills as a means of activism, McArthur photographs animals confined in industries such as meat, fur, and laboratory testing. Her documentary shows her speaking with magazine editors, trying to show people the realities of many products they support through purchases.
Jo-Ann McArthur's activism focuses on viewing all animals as individuals and making personal connections. In many of her photographs, McArthur emphasizes an individual animal, who is usually gazing into the camera. Looking into the cow's eyes on the cover of the film, every viewer can understand that all animals are sentient beings capable of distress, just like humans.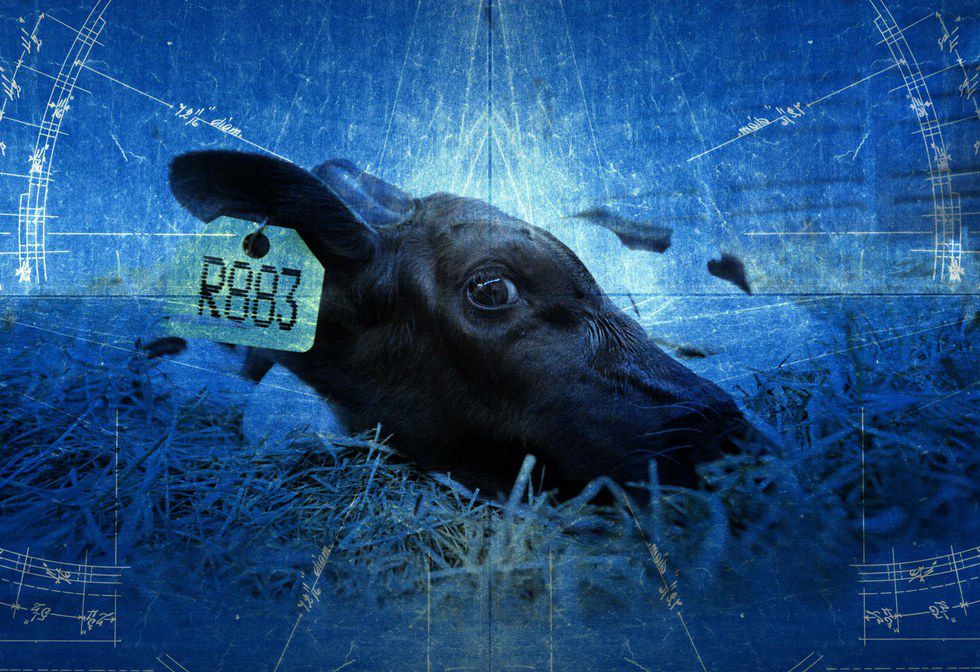 As an English major, I couldn't help but think about Walt Whitman's poetry while listening to her presentation. Whitman was a war nurse during the Civil War, and he wanted his poetry to unite and heal the country. A Romantic poet, his poetry implies that all humans can form connections, no matter how seemingly unrelated; through a transcendental moment, usually a physical touch, this connection becomes spiritual. When we all feel connected and we feel like we're a part of this collective identity, we have stronger empathy and are less likely to be complicit about the suffering of others.
McArthur takes this one step further, including both human and nonhuman animals in this way of thinking. "The Ghosts in Our Machine" highlights several individuals, so the viewer can make personal connections. For me, this tactic was very effective, especially when the documentary followed an adopted beagle who was rescued from a testing site, and whose face looked almost exactly like my beagle at home.
She wants everyone to know that all animals have personalities and quirks, just like humans. As Whitman writes, we are all "disintegrated, yet part of the scheme," all living beings share this earth and we are all equally entitled to a dignified life. She talked about many individuals she has encountered, including a pig who recently gave birth and a rescued ape with a foot fetish.
One of her many photographs depicts a woman and an ape touching hands through bars (the human is in the cage). It reminds me of the poem "Vigil Strange I Kept on the Field One Night," where Whitman forms a connection with a fallen soldier, and later gives him a burial to the best of his abilities. He uses physical touch to make the connection, and while this touch makes Whitman empathize with a single unknown soldier on a battleground that holds thousands of bodies, McArthur's photograph illustrates the connection between the two individuals and shows the ape's ability to forgive and love humans, despite everything they have done. It captures a grandiosely intimate moment, and as Whitman writes, "I merely stir, press, feel with my fingers, and am happy, / To touch my person to some one else's is about as much as I can stand."
For Whitman, the Civil War was a time of destruction, bloodshed, and unnecessary death; thousands of animals face similarly gruesome deaths every day. This isn't the vicious wilderness where animals live in their natural habitats up until the moment a lion kills them in minutes; instead, the true suffering occurs in the small cages minks are forced to live in their entire lives, and in the inadequate conditions and painful procedures animals face before their deaths, such as filthy living spaces, physical mutilation, and electrocution. Only when we finally understand that all human and nonhuman animals are a part of Whitman's collective community, and we understand that all lives are just as valid as our own, can true change occur and unnecessary suffering can end.