Janelle Monáe is a creative genius known for her visually stunning music projects, raw lyrics, and political activism. This time she's released an "emotional picture" to go along with her new album, "Dirty Computer".
The Sci-Fi film stars Janelle as a computer hybrid who is battling life in a totalitarian future where a corrupt government is attempting to erase individuality, raising questions of humanity, acceptance, sexuality, life, freedom, and liberty.

"I wanted to make an album for all the dirty computers of the world," she told BBC Radio host, Annie Mac. "Those who are told that they have bugs and viruses, that they need to fix themselves, that they need to clean themselves. Dirty computers (should) see their bugs and viruses as attributes, as features, as characteristics that help make society great and inclusive."
Monáe has produced an album that celebrates originality, sexuality, and women while aggressively shining a light on the fraudulent political path we're headed down.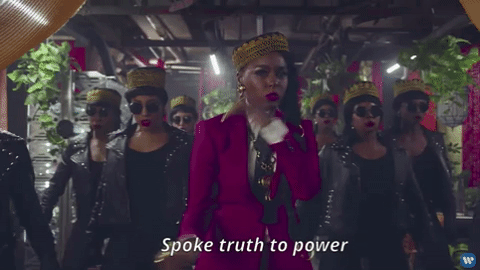 A message of unity, hope, and love is spread with her liberating music that drips with funky, psychedelic, soulful, futuristic tunes. Featuring an impressive line-up of collaborations with musical artists like Pharrell, Stevie Wonder, Brian Wilson of the Beach Boys, and Zoë Kravitz.
She gracefully spits rhymes that serve as an anthem for feminists of all kinds, declaring an acceptance of the LGBTQ community and black women with her dazzling visuals for a vision of Freedom.
The passion project even has an interactive website, http://jmonae.com/iamadirtycomputer/, that allows users to read into the insights of Janelle's inspiration for each song. Complete with little glitches to push the point of flaws being more widely accepted in society and paying tribute to her dystopian world she's created.

There's no mistaking the influence of Prince, Monáe's mentor. His Royal Badness even helped contribute the synth line in her single "Make Me Feel" that pays homage to the 80's. Janelle also channels an other-worldly, trippy electropop 80's vibe in "Crazy. Classic. Life." with vibrant imagery inspired by Wakanda and mushrooms.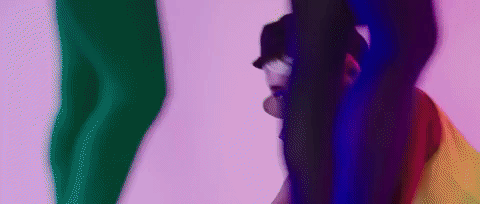 The poignancy of Monáe asserting her belief in escaping a repressive society and happily announcing her pride as a queer black woman is refreshing. She provides an unconditional approach to confronting issues like racism and sexism. People can relate to her futuristic perspective because it's centered around a future that mirrors issues that are already present.
The music and film to accompany are both urging people to embrace their true selves and get lost in dreamy vocals, feel-good guitar riffs, and savage rhymes.
She challenges gender roles in her 'pussy powered' single, "PYNK", showing an appreciation for sisterhood, all things pink, and femininity regardless of gender. She describes her inspiration for the song as "a color that unites us all, for pink is the color found in the deepest and darkest nooks and crannies of humans everywhere... PYNK is where the future is born."
A spokesperson for believing in yourself and letting your freak flag fly, Janelle stands up to bullies in a bold way: by creating a masterpiece that you can't help but enjoy.