I am not a certified dermatologist/esthetician, nor do I claim to know more than them, but I do hope to educate and provide insight into how I made progress in my skincare journey.
As you can see in my before picture, I was (and still am), struggling with acne scarring. My acne started becoming an issue during my second semester of senior year in high school.
I started buying skincare products not knowing anything about the ingredients, and I was mixing products that were causing chemical reactions on my face.
I have specific memories of my mom coming in my room asking why my skin had brown patches. I would run to the mirror to see that the products on my face were interacting negatively and burning my skin.
I continued to buy more products hoping that adding more steps to my routine would fix issues that they're not meant to fix. At a certain point, I pretty much had a ten-step skincare routine filled with products that did not work synergistically.
I finally broke down and went to a dermatologist hoping that they would be my cure-all. I was prescribed antibiotics, a retinol, and told to wash my face with 5% benzoyl peroxide topical wash.
I essentially stopped using most of my products and focused on following the directions of the dermatologist.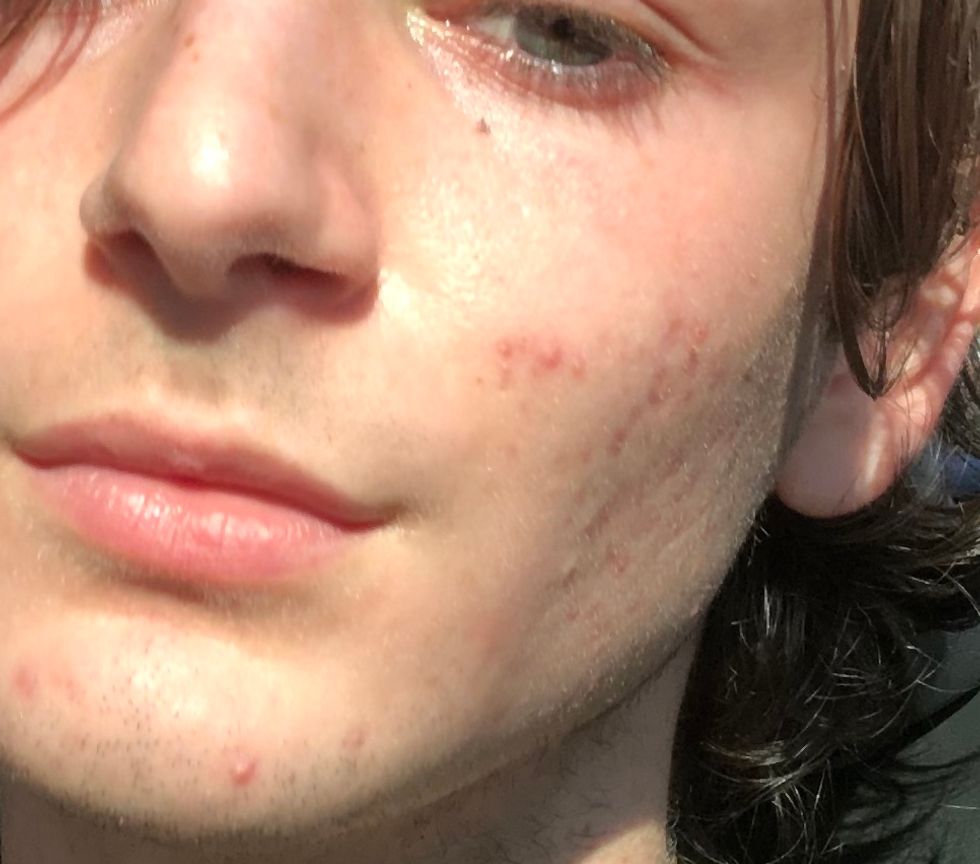 My skin texture became much smoother and new acne started appearing less often. I then supplemented the new skincare routine with a CeraVe Cleanser, rose water toner, and rose water facial mist (I have two different brands, but Mario Badescu is highly recommended).
Always make sure you use a moisturizer. When you cleanse your skin, you are stripping it and essentially drying it up. Moisturizer will lock in the hydration that the specifically-designed hydrating CeraVe cleanser provides, as well as the hydration from the facial mist.
Lastly, it's paramount that you apply sunscreen because your skin easily gets damaged by the UV rays. I recommend you use a non-comedogenic sunscreen so that your pores don't get clogged.
My skin isn't perfect, and I'm still learning exactly what my skin needs, just as you should too. Until you find the perfect solution, keep on learning what your skin needs to flourish!