Rising talent and star social media influencer, Alexandra Creteau, spent a spectacular time at this year's Los Angeles Fashion Week along with her husband, David Murrietta Jr. On the opening night of Fashion week, she made her way on the red carpet and attended the show which took place on October 7. A worth-watching event, full of Fashion designers, celebrities and stars, Alexandra Creteau enlightened it with her presence.
Alexandra Creteau was born in Ukraine and she spent her childhood there. After graduating with a professional degree, she moved to the USA to polish her talent in acting and modelling. Just in a few years, she captivated the audience of Hollywood with her top-notch work. She appeared and earned fame in indie movies like The Perfect Seduction, Bloody Hands and Night of the Naked Dead. She has a great following not only on Youtube but also on Instagram where she is followed by thousands of people and still mounting. Currently, her Instagram page: @alexandracreteau stands at 318 000 plus thousands of followers.
On the other hand, David Murrietta Jr was born in California and he holds a professional degree in business. He graced the big screen by working on some big movies in which he played some roles of military and police officers. He is also a famous social media influencer on Instagram @david_murrietta with thousands of followers. Both Alexandra and Davids focused on posting lifestyle and fashion content on their Instagram pages.
During LAFW Alexandra Creteau was accompanied by her husband, David Murrietta Jr, along with renowned celebrities like Artist Rachele Royale, Actor Maximilian Acevedo and Talent Agency Executive Director Pierre Patrick. The icon of social media and rising Hollywood star, Alexandra Creteau, was photographed while walking down the red carpet with famous Stars and Celebrities.
Los Angeles Fashion Week is an organization devoted to rise the profile of fashion in the USA with a focus on the growth of Los Angeles as one of the most important cultural cities in the world. Twice a year, they produce unique, immersive, and state-of-the-art fashion experiences to showcase the newest collections of LA-based and international designers.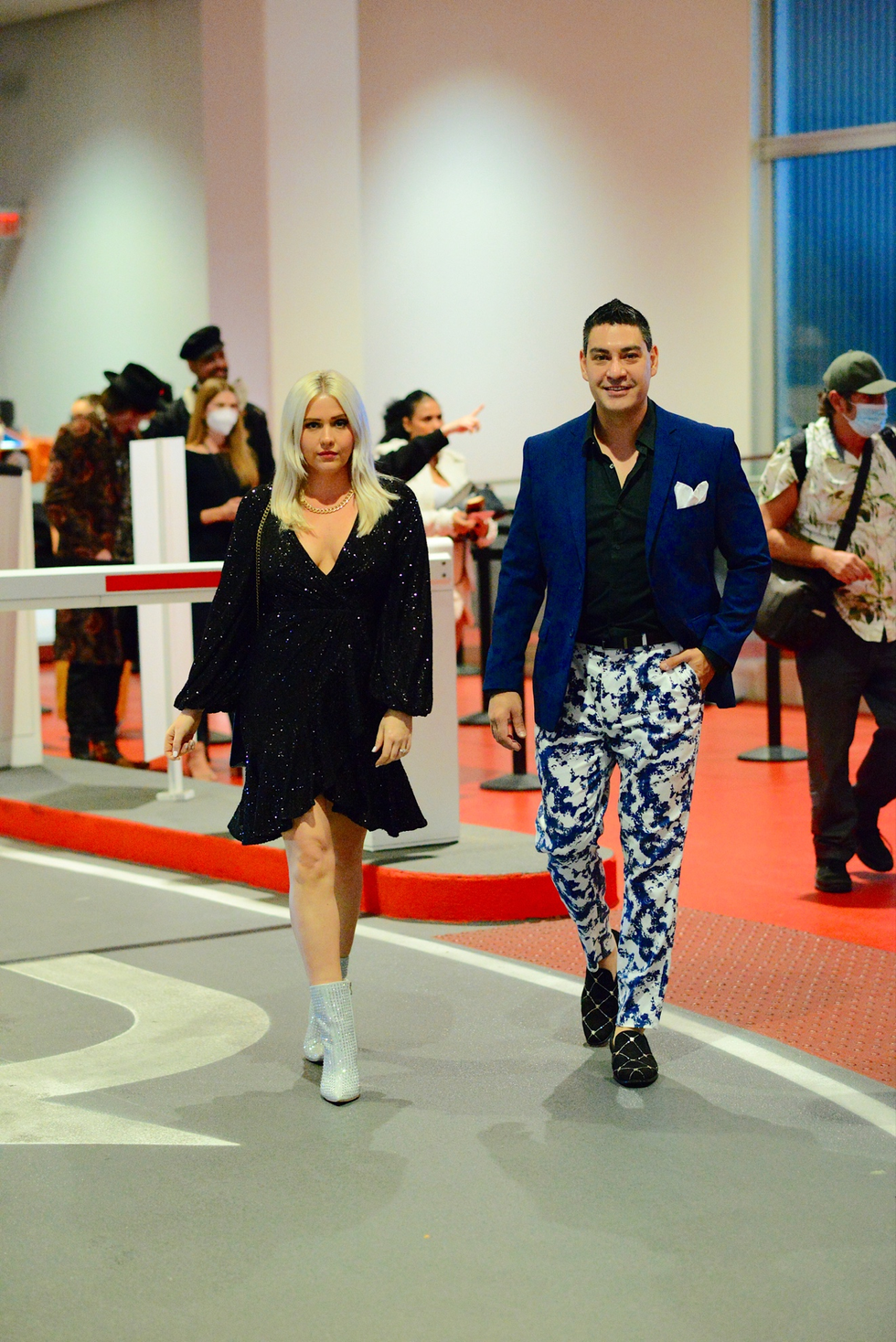 LAFW is at the forefront of innovation and design as they foster relationships between fashion tech startups, designers, retailers, and the media. They are dedicated to supporting apparel, design, and art communities through a variety of initiatives, partners, organizations and charities and showcase the best local innovators in food, art and music.
On the opening day, Alexandra Creteau grabbed the attention of the audience because of her stunning look on the LAFW red carpet where she was invited along with her husband. She attended the Naids Fashion Show on the very first day of Fashion Week, where she could network and discuss the latest news about the Fashion Industry. With her experience and passion, Alexandra Creteau highlighted the key points regarding Fashion. After some Fashion shows, the star model was also invited by famous brands to their events and appeared at some after-parties hosted by some brands.
During the Los Angeles Fashion Week, young stars and fans had a chance to greet Alexandra Creteau and David Murrietta Jr. Not only young talents but also Celebrities and Stars attended LAFW week according to Getty images and some other online articles. All audiences during the fashion week had impactful instants and Alexandra Creteau with her husband David Murrieta Jr captivated the audience with their stunning looks as well. They both graced many Brand events and shows and shared their thoughts and experience in Fashion Industry.
For more information about this influential duo, make sure to check out their Instagram pages and their Youtube channel: Dalex Vlogs.