You may have heard that there's a 500 mile car race that Indiana is famous for. But this isn't just any race; this is the Indy 500.
In my opinion, everyone should go to the Indy 500 at least one time in their lifetime. It truly is "the greatest spectacle in racing".
For starters, the Indianapolis Motor Speedway is a mecca for history. It officially opened on June 5, 1909, and the first automobile race was the following August. It has over 250,000 spectator seats and has an overall capacity of 400,000 people. The 2.5-mile track has four turns. For the Indy 500, it takes 200 laps to complete the race.
The Indianapolis 500 is contested in part with the Verizon Indycar Series and held every Memorial Day weekend. Indycars can reach speeds over 230 mph in some races. The field is 33 drivers (both male and female) from multiple nationalities. The 102nd Indy 500 will be held on May 27, 2018.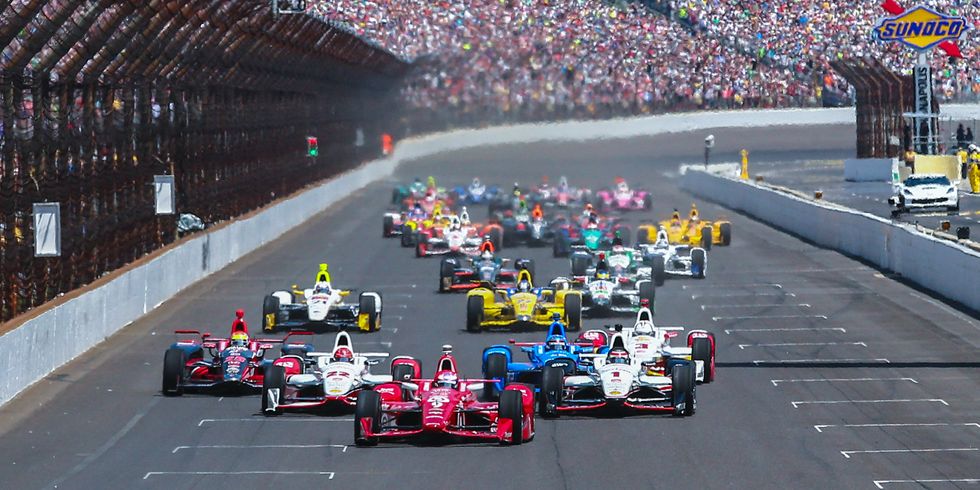 Race day is unlike anything you've ever experienced. Before the race starts, there is a slew of traditions that happen including the singing of the National Anthem, a flyover, the singing of "Back Home Again in Indiana", the release of thousands of balloons, and the saying of the famous "drivers, start your engines". The stands are packed and you can see just about anything (really….anything). There isn't a bad seat at the track (even though I'm a little partial to the fourth turn!).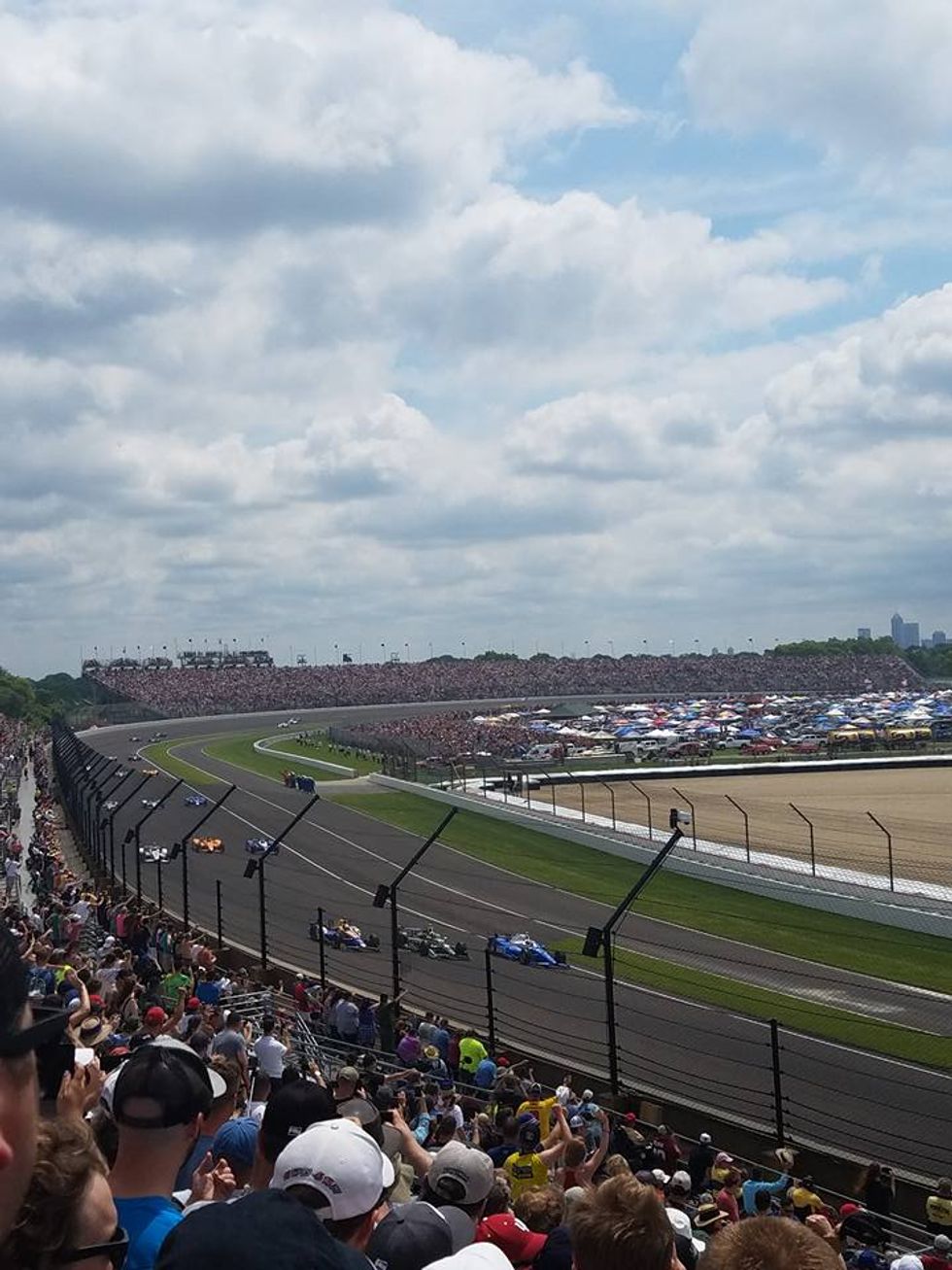 If the race isn't convincing, maybe the food will b. The food is fair food which includes Kona ice, frozen lemonades, big tenderloins, and huge apple dumplings just to name some of my favorites.
If you're still not convinced, you could also check out the Snake Pit which is a party that starts at 7 am on race day in turn 3. The Snake Pit has turned into a huge rave and day party during the race. IMS has booked Deadmau5 and Diplo to name a few for the Snake Pit this year.
As you can see, the Indy 500 has something for everyone. The traditions, the people, and the race will make you want to come back (and camp) year after year like my family does! More info about the 500 can be found here .