Not long ago, I celebrated the 241st birthday of America. I dressed in tri color, held the Stars Spangled Banner, went to parades, and saw fireworks. I seemed as patriotic as everyone else, except that I felt a little guilty for my patriotism.
I am not American. I use different slangs, speak with a different accent, and hold a different color passport. I am a foreigner and should not be mingling with the natives. However, Independence Day has as much impact on me as it does on all Americans
It is a celebration of unity.
Independence Day not only celebrates America's independence from Great Britain but also marks the beginning of the development of American values: democracy, freedom, equality, acceptance, respect, and the list goes on.
I have talked to strangers on every Independence Day since the year I arrived in America, and every year after hearing my story, they would look into my eyes and smile, "Welcome to America." To me, that means a lot more than just being polite. For centuries, this land has had her arms open to everyone, men and women, white and black, Christian and Muslim, liberal and conservative. Years ago, she welcomed me. In America, I harvested friendship, knowledge, skills, and mindset. On Independence Day, I express my gratitude with pride. On Independence Day, I am just as American as the others.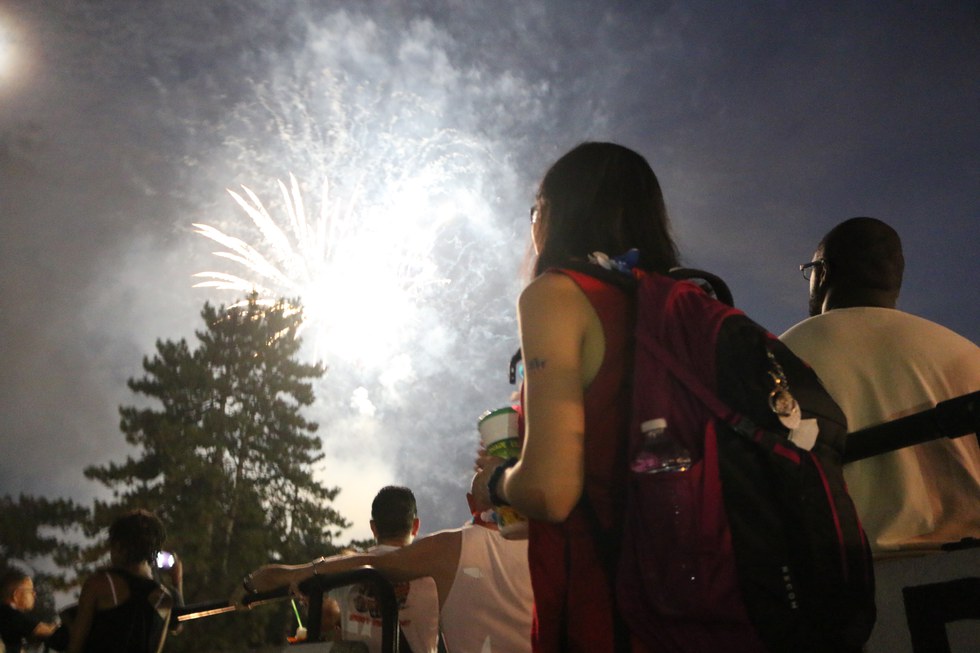 It is an opportunity to learn the history of the country I live in.
The US is not the only country I have lived in besides my home country. My family moved around the world and settled in various countries to ensure that I would have the richest cultural experience possible. Wherever I go, I hold the belief that it would be pointless to live somewhere if I didn't know its history. Independence Day provides me the opportunity to listen to the stories of those came before me. My heart sinks with those who sacrificed for this land, twisted with those who labeled one people superior than the other, and leaped with those who fought and won the battle for freedom and equality. Independence Day made me experience America deeper.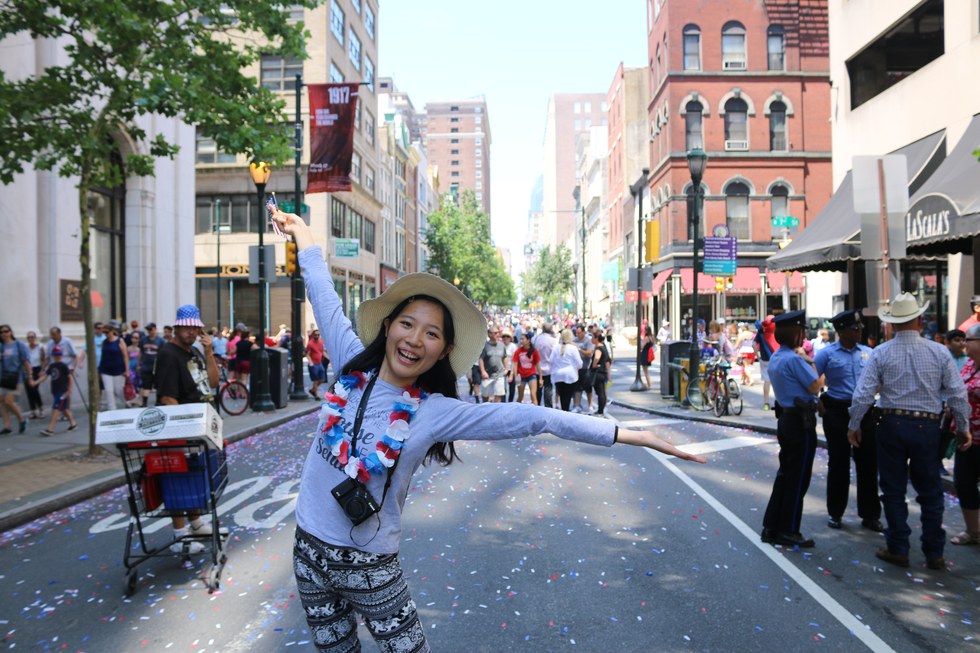 It is recognizing the differences between my home country and the States and reflecting on what America means to me.
I did not arrive in this country on a steamboat. Nor did I go through a series of Elis Island checkups under Lady Liberty's gaze. However, just like generations ago when the ancestors of today's Americans stepped on this land, my family and I came here with dreams and hopes for the future.
A lot of people have told me that no matter how many American pop songs I listen to or how minimal my accent is, I am and will always be a foreigner in the country. The first fourteen years of my life was spent elsewhere, and this gap, they say, would never be filled with any effort to fit in. I dare say there is no American culture – American culture itself is a mixture of various traditions. To me, it is about respecting, accepting, and understanding other cultures. I am honored to be part of it while holding the values that run in my family.
While I paraded down the streets with the Star-Spangled Banner over my shoulder, I felt out of place. That feeling was soon dissolved into the realization that everyone in this immigrant country has once been in my shoe as a foreigner. Independence Day reminds me my role in this country – I may hold a different passport, but I can do as well, dream as high, and love the land as much – as the others around me.