On July 1, the Oxford, and entire Emory community lost two of it's brightest stars due to a terrorist attack in Dhaka, Bangladesh. The two students, Abinta Kabir and Faraaz Hossain, were more than just pictures on the six o'clock news, or names in a paper. They were truly integral parts of what the Oxford community is. I've come to know them as friends, starting with my and their own involvement in Student Activities Committee (SAC), an event planning Committee at Oxford College. I aim to have them remembered for the wonderful people they were.

When Faraaz walked into a room, you know exactly who he'd be. His entire aura just screamed success. He worked hard, took pride in his appearance, and nearly half of SAC, and probably the school, had some sort of crush on him. And how could you not? He was truly a good person, inside and out. He was prime example of what it meant to a good person, student, and friend.
One of Faraaz's most prominent traits was how unbelievably humble he was. He'd orchestrated events down to the most obscure details, and then later genuinely thanked the entirety of SAC, stating that he "couldn't have pulled it off without us" -- despite the fact his hard work was most of the reason the event was such a success. He valued us, and refused to see himself as better than others. He saw everyone as equals, everyone as individuals with something to give to not only SAC, but the world. His dedication to the things he was involved in was obvious through the way his eyebrows raised in response to his concern over making sure an event he planned would go according to plan -- and it always did, thanks to his attention to detail, and genuine care for the work he put out for the world to see.
Faraaz was also an undeniable great friend. To everyone in his Programming Committee, he'd become a source of calmness, almost similar to the way a big brother would calm down his hyper siblings. He became more than just their committee head, but someone to look up to, someone they could come to for advice. As serious as he could be in the work-centered environment Oxford cultivates, he wasn't afraid to let go once and while and have fun with his friends. Notably, I specifically remember a time when he allowed one of his close friends to climb on his back while he stuck his tongue out, to pose for a promotional picture for one of SAC's event. After the photo, he'd laughed and joked around with everyone there. His energy was contagious. It was hard not to smile when Faraaz's smile changed the energy of the room so much.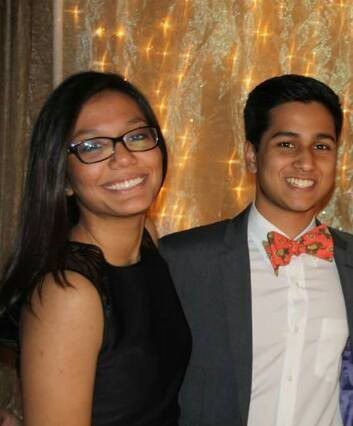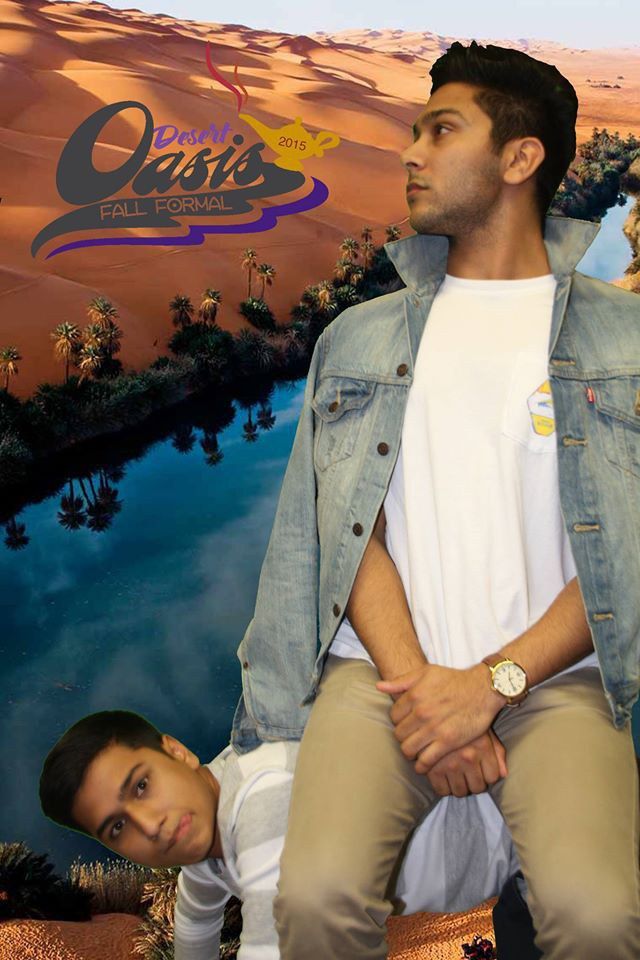 Abinta was a kind person. Personally, I'd come to know her very well over the last year. She was always calm while I was an anxiety-ridden hot mess. With us both living in the same hall, I'd go to visit her and her roommate often -- also a member of SAC -- to complain, steal snacks from them, or just talk about how excited we were for the next SAC event.
Abinta was arguably just as hard working as Faraaz. Constantly, Abinta could be seen studying in our dorm's study lounge, wearing her favorite pair of plaid pajama pants and eating mac n'cheese, since she was 'too lazy' to go to our dining hall. But Abinta, of course, was anything but lazy. She pushed through Economics, Statistics, and all the other horrible boring classes Pre-Business students are required to take with ease. She had taken on the position of Programming Chair for SAC, a position Faraaz had held before her.
In the first event she was responsible for, Abinta was on crutches, her leg injured. Despite this, Abinta still carried supplies for the event from a car and into the place the event was taking place. This, of course, resulted in the entirety of SAC yelling at her to sit down so we could take care of it ourselves, and she could rest her leg. Still, Abinta would get up when no one was looking to adjust the set-up for the event. That's just who she was -- she was always willing to give a hundred percent to anything she did, despite how her day or life might be going at that current moment.
Abinta, like Faraaz, was extremely supportive of everyone she meet. Personally, when I would doubt what direction my future would lead me in, Abinta would take upon herself to be my personal cheerleader. Often, she would say to me, "I see the future for you, Raquel. You have a future in marketing, there's no doubt." It touched me every time she said it -- to know someone believed in me so much was heartwarming.
This wasn't just something she did for me, but something she did for everyone, in form or another. Her encouragement for others to follow the talents they possessed extended beyond her own circle of friends. She was sure to encourage everyone she met, whether it meant providing them assurance they'd pass their calculus test, or providing the motivation for someone to not give up on their dream career. With her work ethic and positive energy, you knew she was someone who would achieve her goals.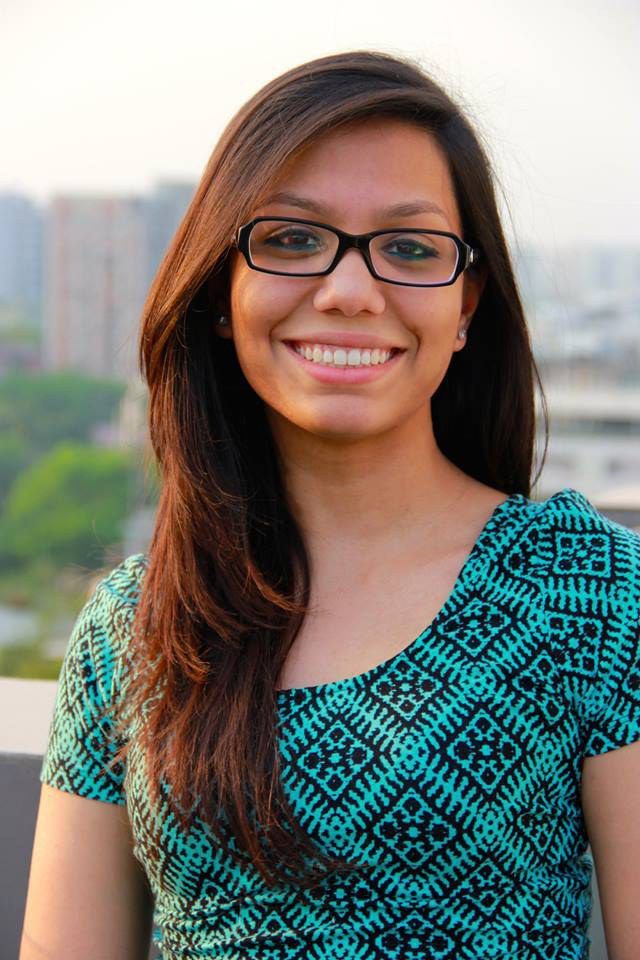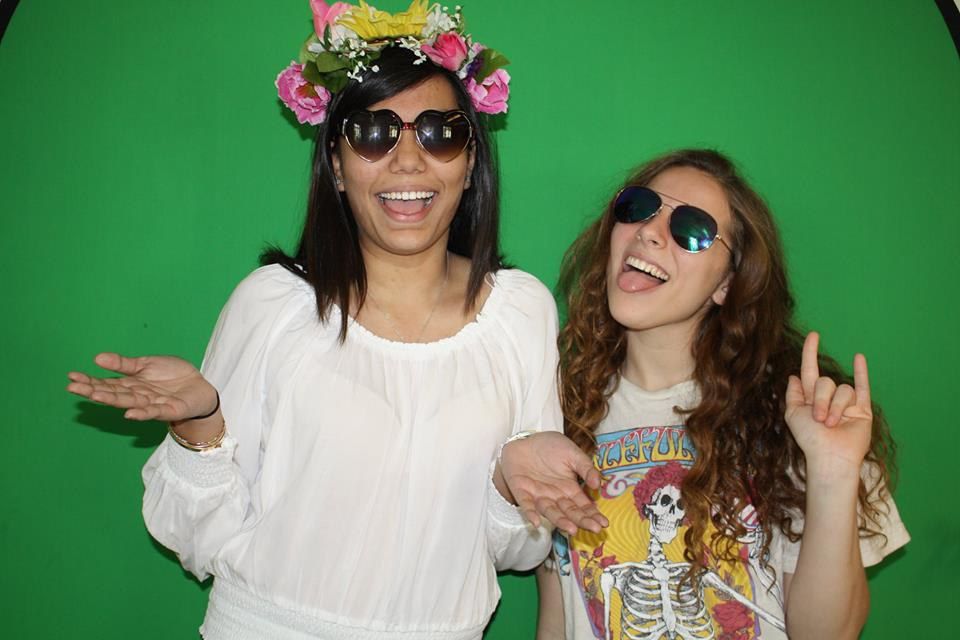 Abinta and Faraaz were good people. They were kind people. They were loyal people. They were hard workers. It's important to not allow what happened them to stop us from living our lives to our fullest. This tragedy, especially to those who knew them, will shake us as a community. Do not let it break us. Instead, aim to emulate, as well as you can, the best qualities of the two of them. Have the humility of Faraaz. Have the positivity of Abinta. Have the kindness and genuineness they both possessed.
It's come out, recently, that Faraaz was allowed to leave the cafe, but stayed with his two friends. Strength is what he possessed, and it's his strength we must draw upon to live in order to make the world better than we found it. Both Abinta and Faraaz were full of love and joy -- it's only fitting that we honor their memory with being as loving and joyful as we can in our own lives. It's easy to let hate and cruelty consume us. It's a harder route to leave the world a better place than we found it.
To my community, to my friends, and to my family: I urge you to take the harder route. Live your life with the notion you can make the world better with your own actions, your own perspectives. Despite what you believe, or may not believe, the lessons of love, friendship, and kindness are something to value. Remember Faraaz and Abinta for the people they were, and the values they had dear. The Oxford, Emory, and SAC family are strong. Let us continue to be strong, even in the wake of injustice and tragedy.
Cover Image Credit: Personal