On Saturday August 6, I was flooded with a day of new opportunities. I went to my first Twenty One Pilots concert, and I had the opportunity to take photos a lot of great photos of the concert. I wouldn't really consider myself a fan of Twenty One Pilots, nor do I find myself qualified to write a music review, but I wanted to share my experience of the concert, from the eyes of an onlooker.
If you've ever spoken to my older sister, or visited any of her social media profiles, you know that she is the biggest Twenty One Pilots there is. So when my mom noticed that I had a ticket, she basically said "If you're going to go, you have to go with your sister." So we got up and hopped in line 8 hours early, and we waited.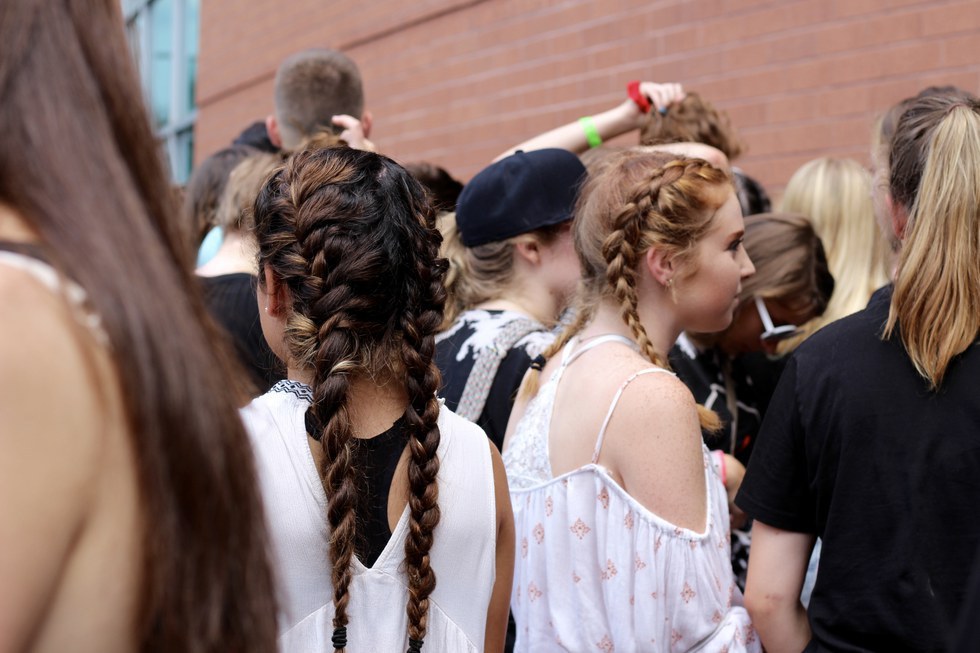 Immediately, the vibe I got from the fans, more intimately known as the "Skeleton Clique," was that of community. Every group of friends was welcoming to the other and happy to talk for hours on end. All the "real fans" seemed to show interest in each other, and have a good time discussing their common ground, Tyler and Josh. I say "real fans" because one thing I did notice was a division of people; one group that said "I've been their fan since before they were famous" and the other who was just there to hear their favorite radio jam, "Stressed out" - and that the former was quite aggressive toward the latter. They are proud to be a part of this fan base and proud to be themselves. However, this fandom is the truly first I have ever seen to display this sense of community, and true devotion to Twenty One Pilots.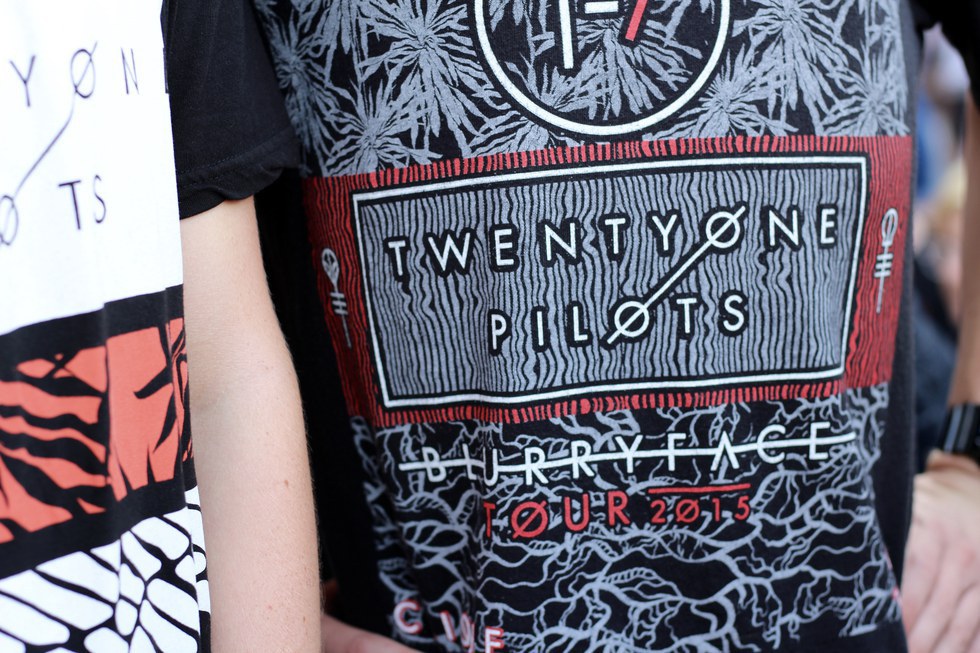 When it comes to their show, let's just say I had no idea what to expect. I saw that two of their songs were recent chart-toppers, and that for America's teens, they were the next big teen rock band... Pop? EDM? Screamo? Rap? I honestly don't know what genre to categorize Twenty One Pilots; all I know is that they sing about issues like anxiety, depression, stress, and insecurity (and that their fans would never pass up an opportunity to discuss those issues in their recent life's events). Personally, I do not relate. However, the lyrics to Twenty One Pilots' songs are clearly and effectively hitting home to the angsty teens of America and sending them to the top of the charts.
But it was not the only lyrics that stood out to me about their performance. If I could describe the Twenty One Pilots show in 10 words or less, I would say "They are freaky. But they put on a good show!".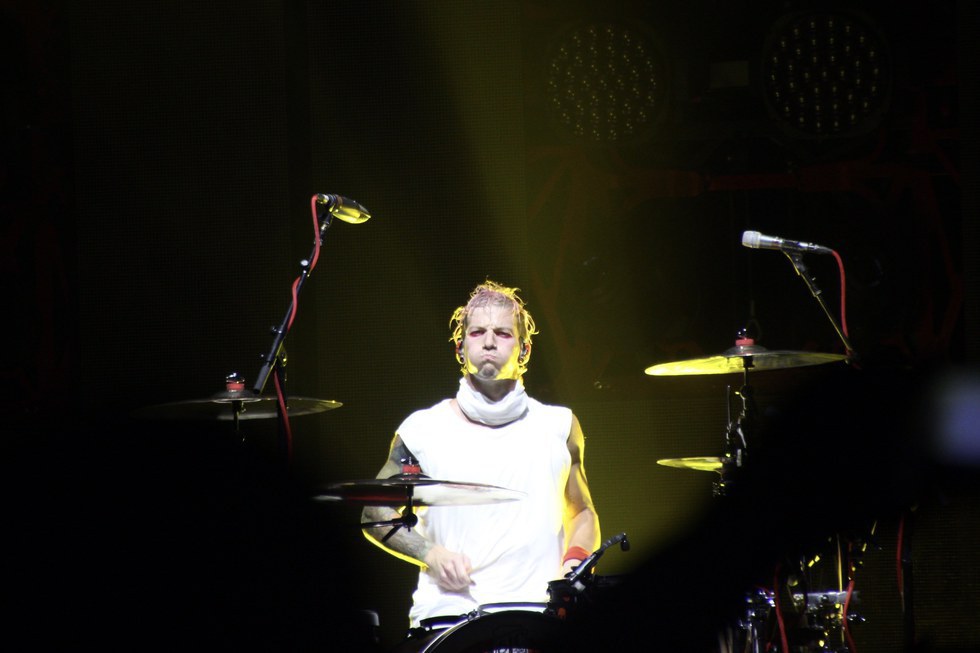 Tyler and Josh really know how to 'wow' their audience, express their lyrics, and keep their fans engaged while they are on stage. From starting off the show in red tuxedos and ski masks, crowd surfing in a hamster ball, to their zip up skeleton costumes and appearances throughout the arena, Twenty One Pilots did keep me on my toes and kept me guessing from start to finish.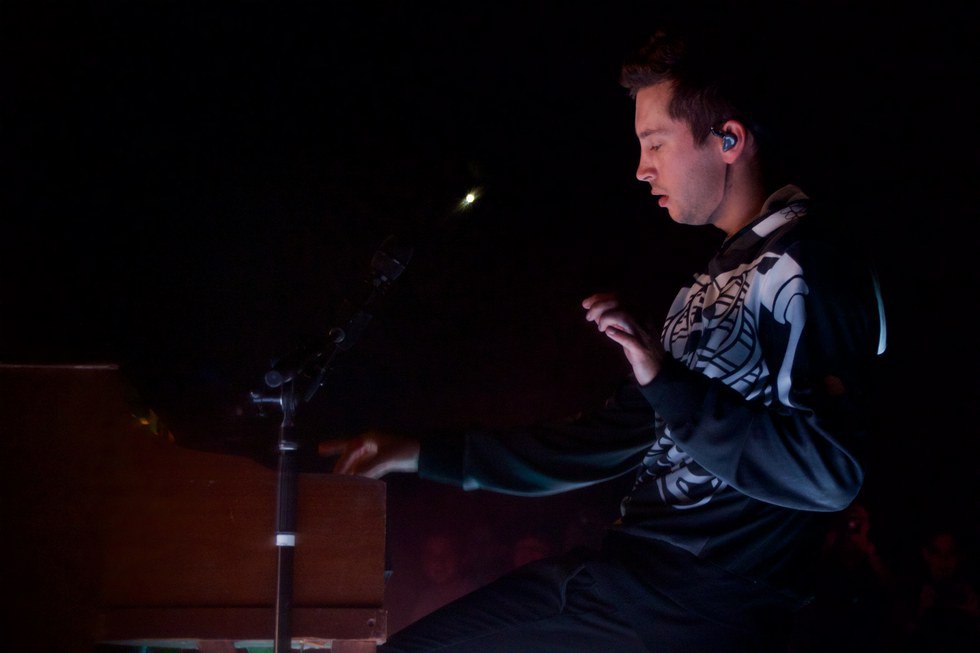 All in all, super-fan or just an onlooker like me, Twenty One Pilots are someone to keep your eye on, especially as they're now selling out major arenas nationwide. Though I don't quite relate to their emotional lyrics, or consider myself a member of the "Skeleton Clique", I was thoroughly impressed by the extreme efforts put into the production and show value of Twenty One Pilots. Fan or not, I would highly recommend spending some time with their songs and lyrics or seeing a show before creating your opinion of the duo.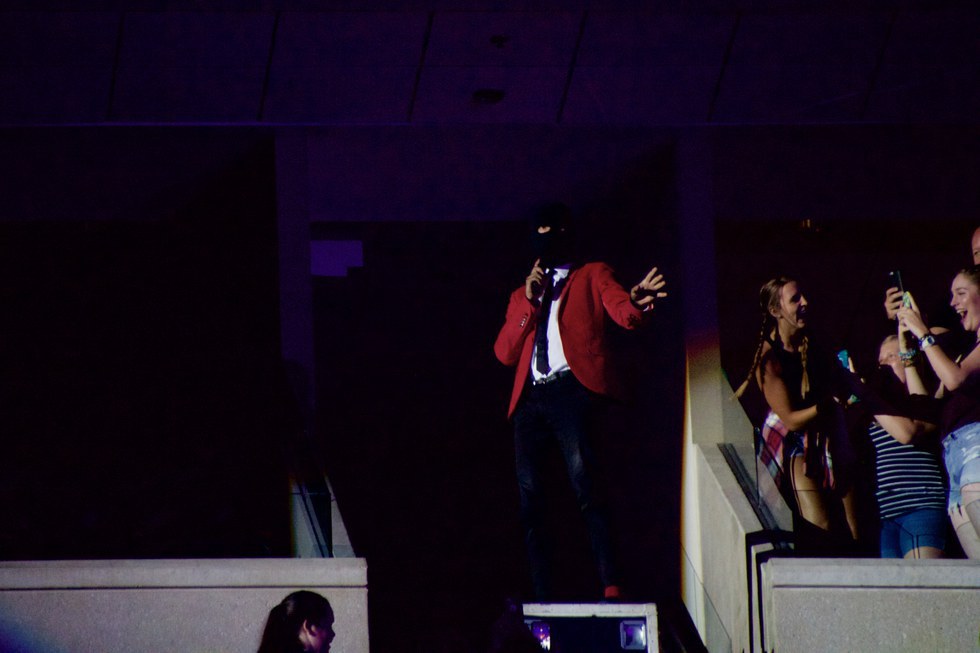 Cover Image Credit: Author's photo