For the past few months, protesters in Standing Rock, North Dakota have contested the construction of a pipeline which would contaminate the drinking waters of the resident Native American people. These peaceful protesters have been met with forceful opposition from law enforcement in the form of tear gas, rubber bullets, and water cannons. On Friday, it was announced that the protesters were to evacuate the area by Monday, December 5th in lieu of facing arrest. However, the protesters refused to leave, choosing instead to hold their ground.
After months of peacefully protesting at Standing Rock, the construction of the Dakota Access Pipeline has officially been re-routed. The Stand With Standing Rock movement's seemingly endless fight against the Dakota Access Pipeline has been recognized by officials throughout the nation.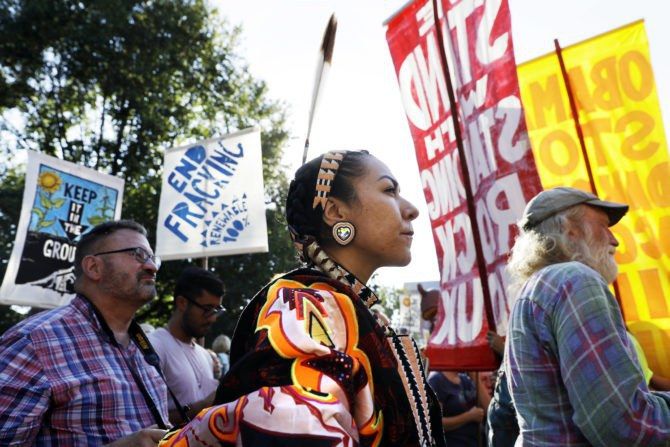 Protesting has always been a staple of American culture -- our country started as a series of protests which built up to become the first successful war for independence from colonization. The first amendment of our constitution grants us the right to assemble; this ability has been exercised many times throughout history to varying degrees of success. However, the decided impact of these demonstrations hinges on the use of peaceful protest.
Peaceful protesting and non-violent resistance is an interesting concept, to say the very least. What makes peaceful protesting difficult is when human nature gets in the way. When we get worked up about an issue that is very near and dear to our hearts, oftentimes our emotions take over for our actions. Tensions are further heightened when government-endorsed military personnel use extensive, harmful measures to combat those protesting in peace.
Let me be clear: this is not excusing violent behavior, but providing an explanation as to why something peaceful can come to be the opposite. Along with that, it is not an attack on law enforcement or the police force, but a commentary on how things have been handled.
There have been examples of protests that started out as peaceful and were then lead to violence because of the presence of military force. And, along with that, there are protests that were not always peaceful that were also met with military force. We can look at the Kent State protests against the Vietnam War, which included mild violence from the protesters, but was met with the infamous shooting of students by the Ohio National Guard and other forces.
Another example includes the 1999 World Trade Organization protests in Seattle, which was an assembly of peaceful protesters who sought to disrupt the World Trade Organization Ministerial Coreference. It eventually spiraled into protesters smashing windows and blocking intersections but was met with tear gas, pepper spray, and other forces from the National Guard, and the Seattle police.
Some of the most powerful examples of peaceful protests in the past century have been immortalized in photographs. The Montgomery Bus Boycott, headed by Rosa Parks in Montgomery, Alabama from 1955-56. The 1963 March on Washington lead by Dr. Martin Luther King, Jr. When, in 1967, a group of hippies and anti-Vietnam War activists facing the National Gaurd with flowers, not guns.1968 Olympic gold and bronze medalists, Tommie Smith and John Carlos respectively, holding their fists in the air as a silent, peaceful statement for the ongoing oppression of African Americans in America.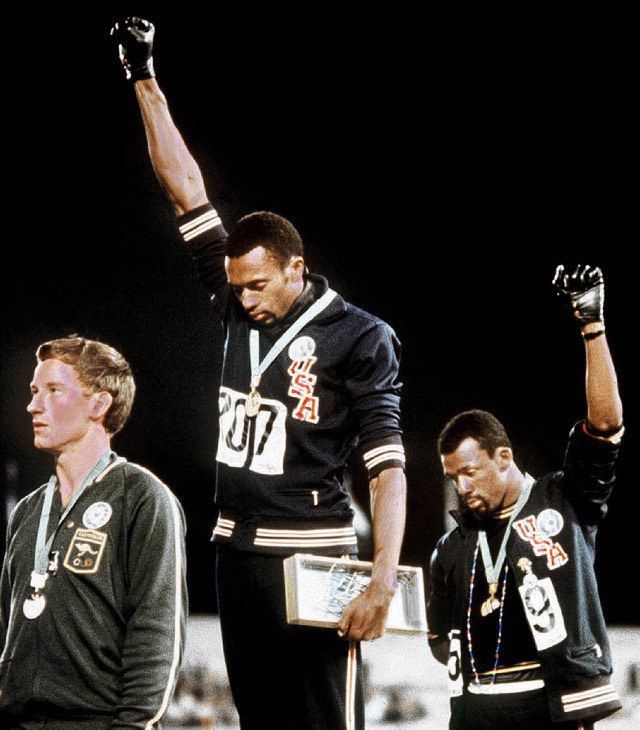 To look to more modern day examples, we don't have to look far. The summer of 2014 started one of the most powerful movements in recent American history:the Black Lives Matter movement. Regardless of your opinion on those who stand for BLM, it cannot be denied that they have become one of the most prominent groups in modern day society. They started coming together with the murder of Eric Garner in Staten Island, who was put in a chokehold by police for selling untaxed cigarettes. This death was the first of many that summer: Michael Brown in Ferguson, Missouri, which lead to weeks of protesting; Walter Scott in South Carolina, and Freddie Grey in Baltimore.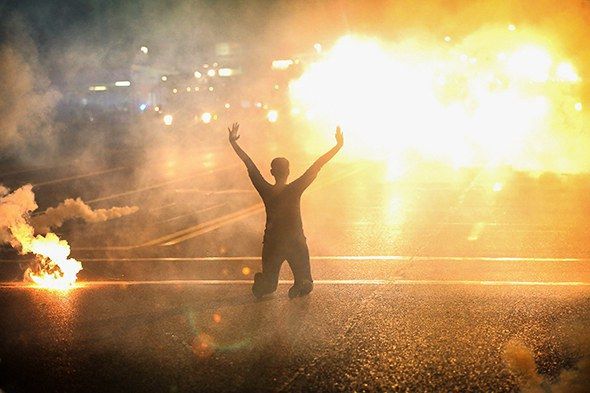 The above cases fuel the fire of BLM because they are three black men who were met with fatal force from police officers. While the innocence of the men in question is debatable, the fact that they were murdered by police officers is infuriating, to say the very least. The BLM movement induces a confusing dichotomy -- people are mad at the police for acting against these men with brutal force, and on the surface, it seems as if these people are protesting against the police force as a whole. As if they detest them, and show them no respect. However, this is not the case. These people are looking for justice and fair treatment from a system which has systematically been against them for generations.
And more recently, upon the results of the 2016 Presidential Election, students and other groups throughout America have been coming together to make their opinions known about Donald Trump, the president-elect, and his platform. These anti-Trump protests have died down since the week after the election, but their importance remains: the people are once again unhappy, therefore they are exercising their right to assemble and make their voices heard.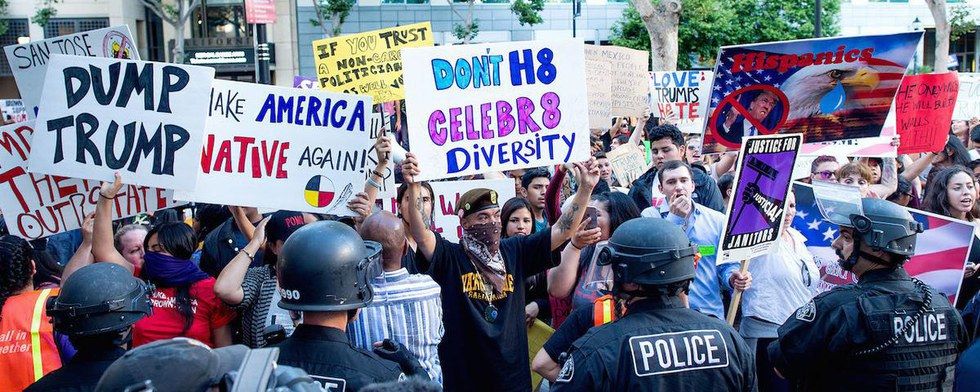 The importance of the victory at Standing Rock is one for the American people: those who are struggling to be heard in a nation that doesn't want to hear them. Those who are fighting for equal rights which are currently being denied. Those who are wronged by systematic injustice which has been in place for generations.
In spite of any flack they may receive from various sources, peaceful protesting works. Especially in the face of violence and disdain. Congratulations, those who fought against the Dakota Access Pipeline. Your victory is an important stone in the pathway to justice.