During the weeks I spent volunteering for Ritsona Refugee Camp in Greece, I had the pleasure of meeting many influential individuals, residents and volunteers alike. The volunteer house was a constant muddling of passionate minds, hailing from many countries. I reveled in the good conversation and multi-perspective nature of our group. Among this assembly is Arielle Stein, an absolutely lovely and devastatingly cool painter from none other than New York City. I was happy to find that she and I became fast friends, and immediately connected (though of very different practice) with our art. We both appreciated each other's work, and the idea to collaborate was quickly brought up. In between working days at camp, she and I would sit together and sift through thoughts, emotions, pages, and drawings.
I was initially drawn to a particular two-part piece of Arielle's, and was moved by the honest depiction of overcoming, cleansing, and rebirth that she had created. I got to work and tried my best to weave lyrics into the fabric of the images, a sort of textual illustration, if you will.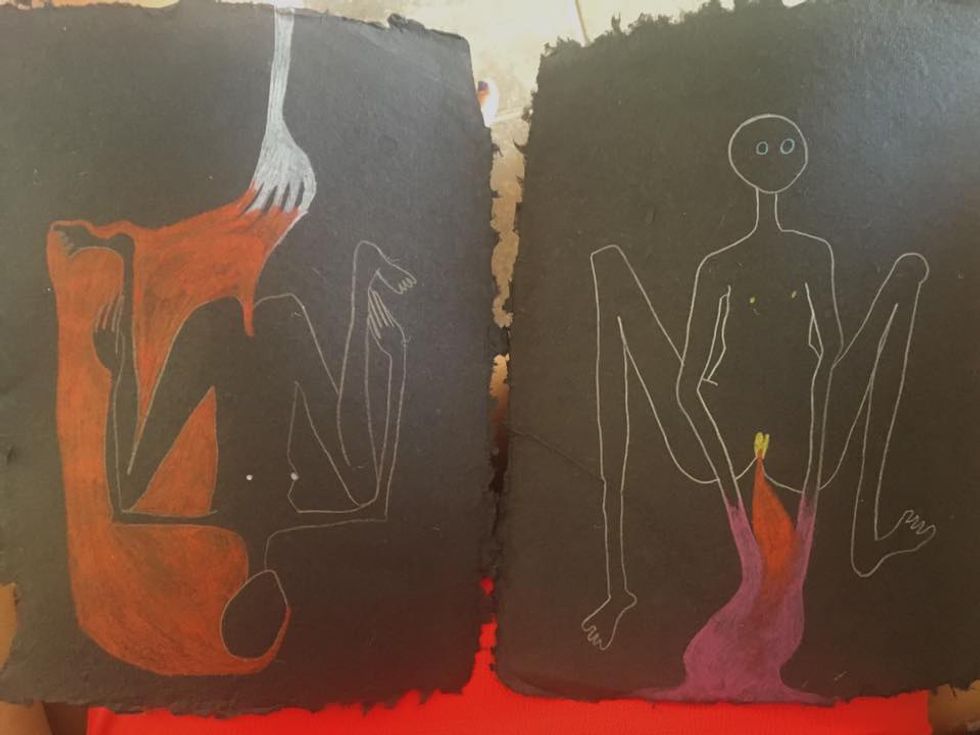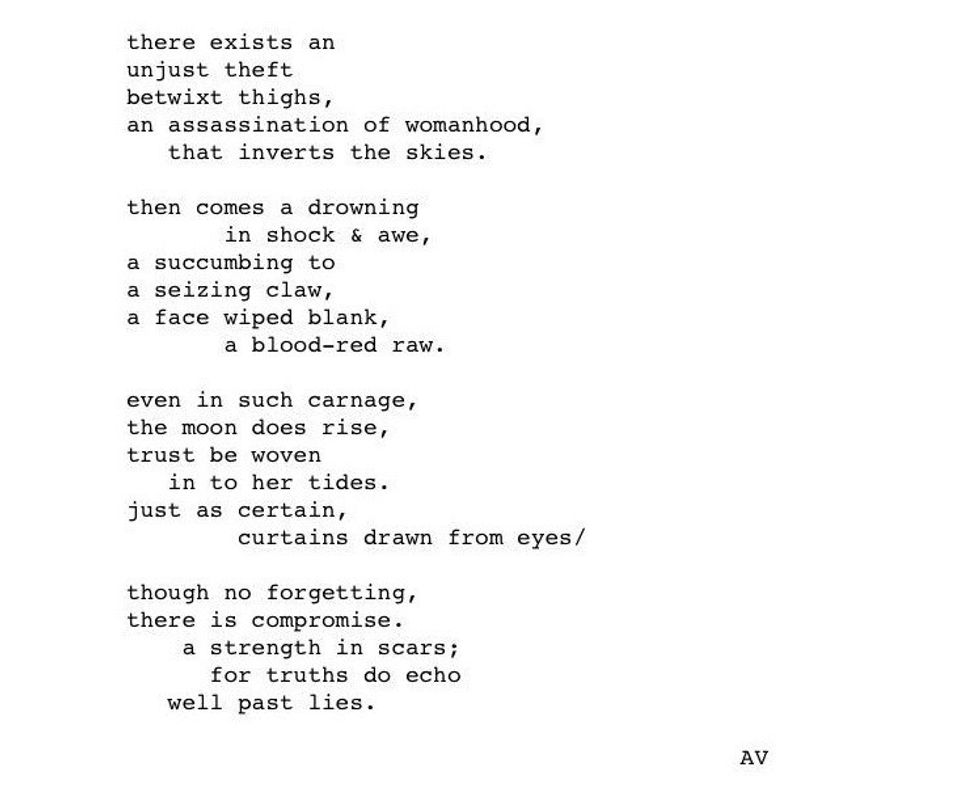 She was then to choose a poem of mine to illustrate. After quietly reading nearly fifty of them, Arielle selected "Seaglass."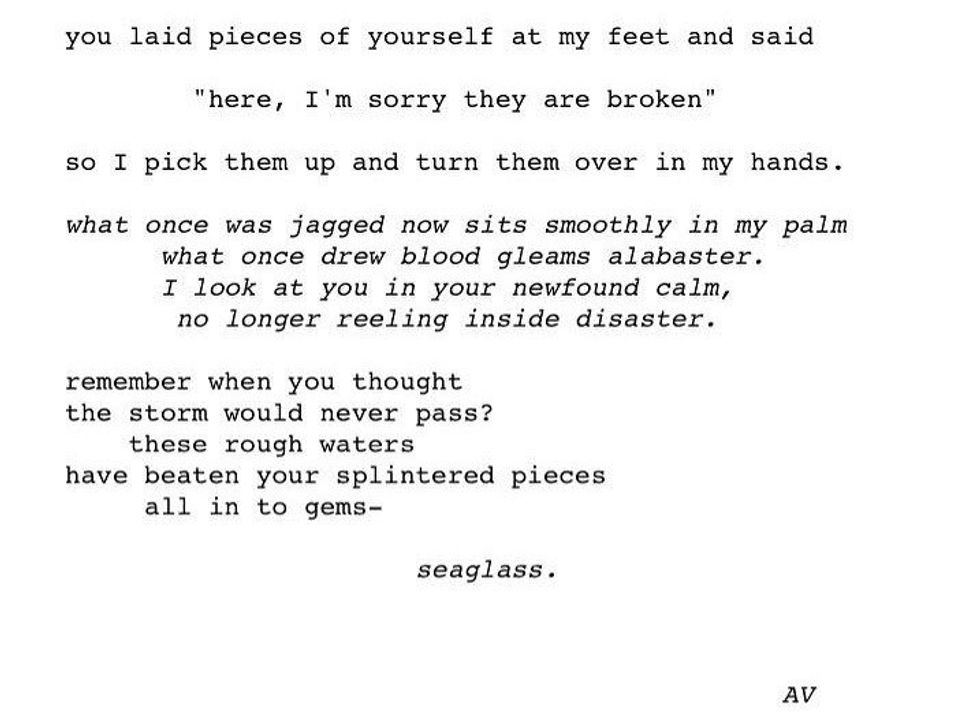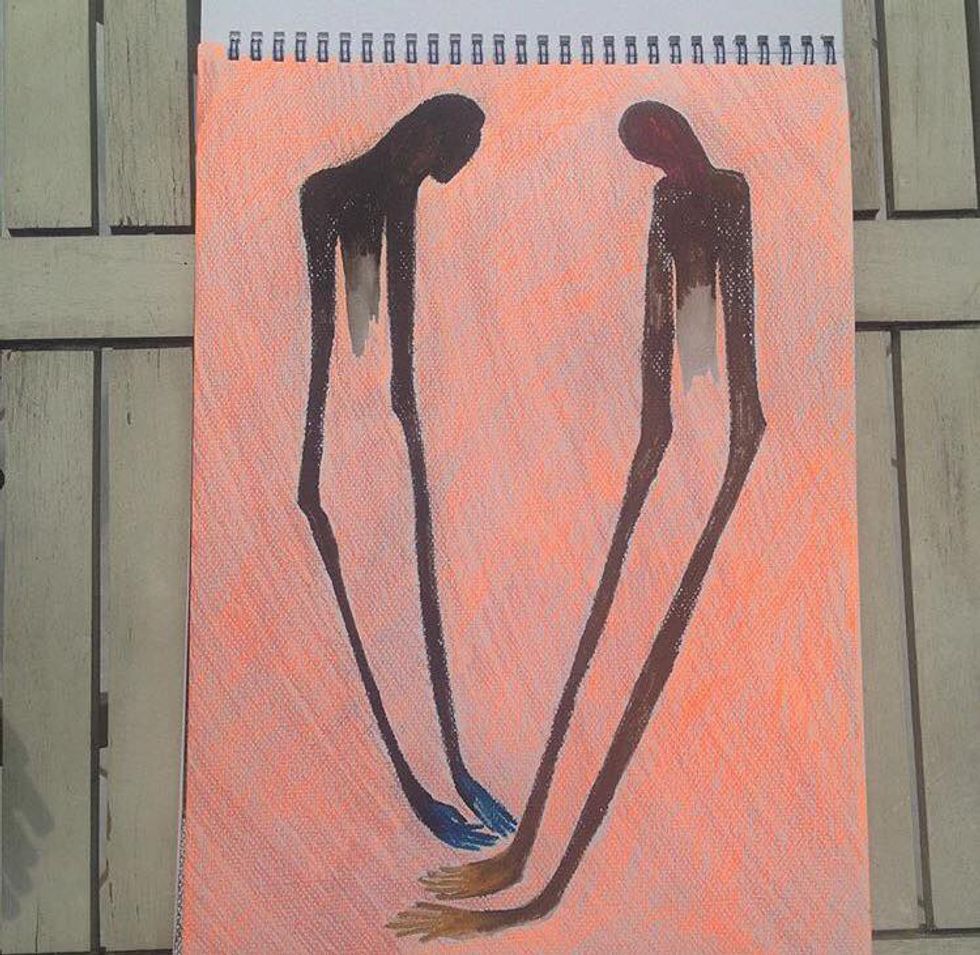 Conclusively, Arielle and I had created a collaborative testament to the resilience of the human spirit, with both global and local thematic elements. It was a wholly positive and empowering experience, and will definitely not be our last collaborative effort.
Unpacking the intricacies of sexual assault, recovery, trauma, and growth in the face of adversity is wrought with layered emotion. I believe that the collaboration aspect had a hand in giving those experiences a chance to emerge in a deserved deeper expression.
When artists of differing mediums come together and create, the veil of influence that the message can reach widens, the audience grows. Viewers and readers may discover a new appreciation for a facet of the arts that they had not previously explored, and an encouraging space for artists is manifested.
"Painting is silent poetry, and poetry is painting that speaks." - Plutarch
---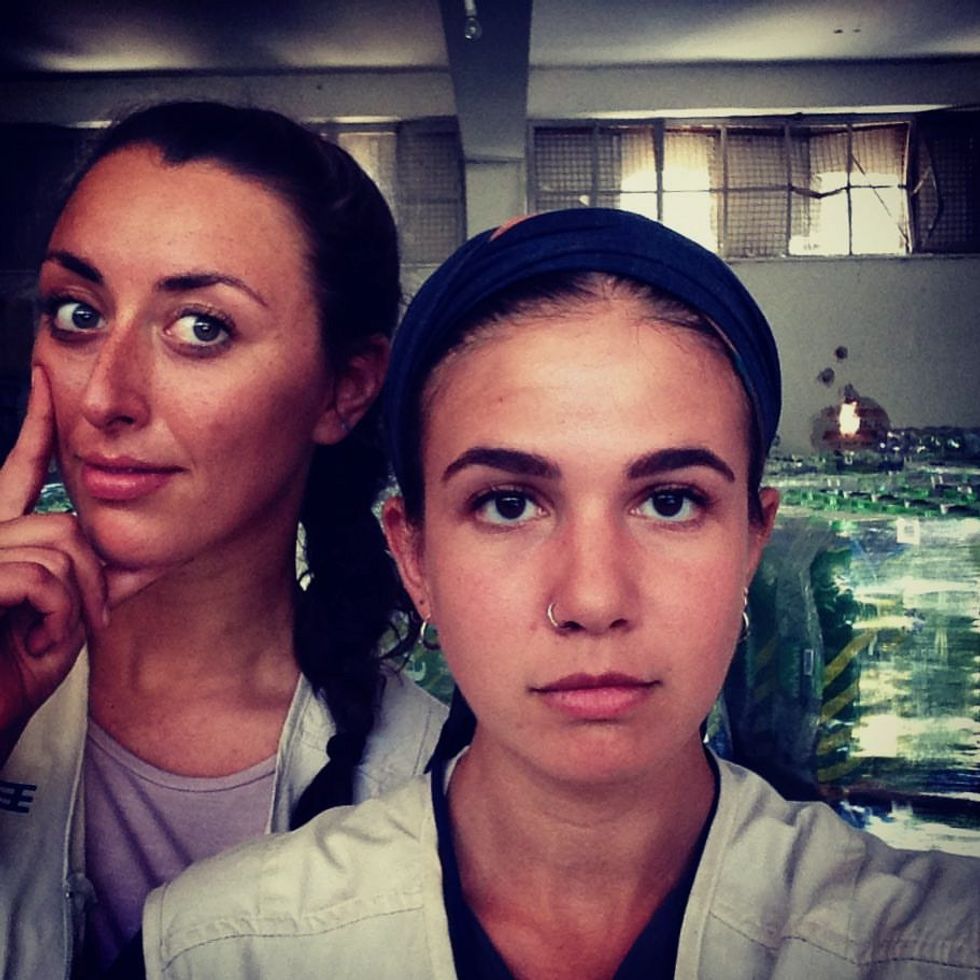 Andrea Volken (left) // www.andreavoken.com // Instagram: @seaglass.poetry
Arielle Stein (right) // www.ariellesteinstudio.com // Instagram: @relstein