Imagine walking into class the first day of your freshman year and you see the characters from NBC's "The Office" sitting at the desks around you. To break the ice, the professor asks everyone to go around the room to introduce themselves with their name, year, and major.
Here's how I think it would go down.
1. Jim (Journalism)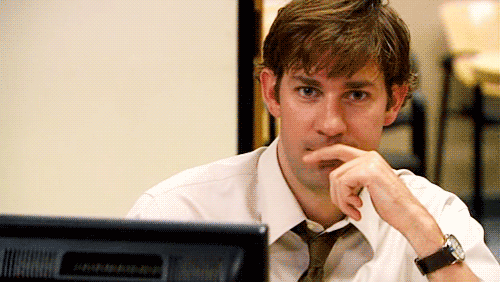 giphy.com
We all know that journalism student that low-key doesn't study but aces all of his courses with ease, gets along with just about anyone, and snags a summer internship working for [insert amazing magazine/news internship here]. He always makes the best of a not-so-great situation, like perhaps working for a paper company in Scranton, Pennsylvania.
2. Michael Scott (Management Information Systems)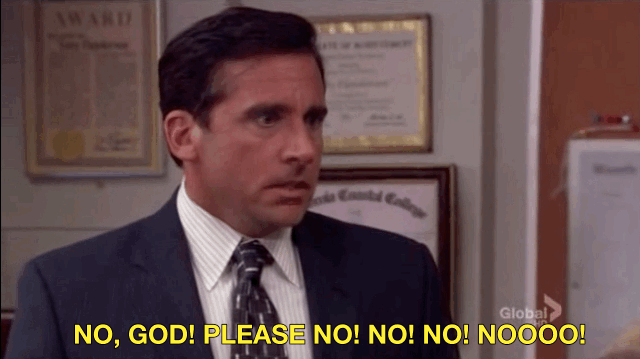 giphy.com
Maybe this one is obvious... but it's quite the fitting choice for this outlandish manager of Dunder Mifflin. What major could possibly be a better option? Michael Scott was born to be a manager, and there really is no other alternative that I could consider. Too bad there was no course that taught him how to not burn his foot on that George Foreman Grill.
3. Angela (Animal Science)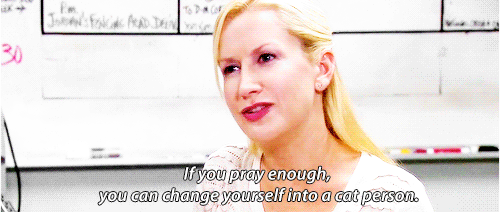 tumblr.com
I wont lie...Angela was a tough one to figure out. However, considering her obsession with cats (especially her cat Sprinkles), Angela would fall somewhere in the animal (or cat) sciences.
4. Pam (Studio Art- Drawing)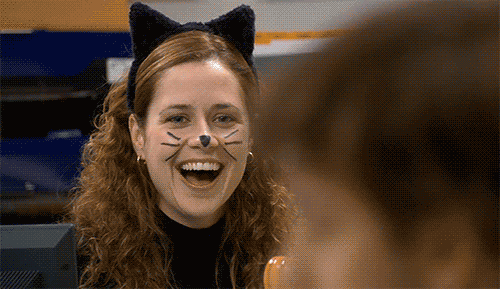 giphy.com
With her keen interest and decent talent in the visual arts, this major definitely suits Pam's skill set. She is always looking for opportunities to show off her works of art, but goes unnoticed as a mere receptionist. Art majors are no stranger to taking risks, and Pam shows her willingness to risk it all when she goes off to art school in New York. Even though things may not work out as she planned, Pam shows the importance of going after your dreams even if the odds are stacked against you.
5. Dwight (Agribusiness and Hospitality Managment)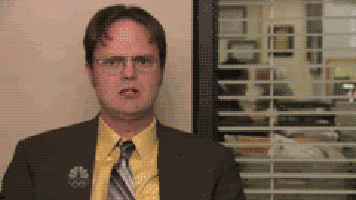 giphy.com
"Bears. Beets. Battlestar Galactica." With a family beet farm to run with his brother Mose, agribusiness is the major that would teach Dwight everything he knows about the business of beet growing. Further, his hospitality management degree would teach him everything he needed to know about running that dreadful bed-and-breakfast that Jim and Pam endured. These two majors fit Dwight Schrute almost too perfectly.
6. Andy (Theater)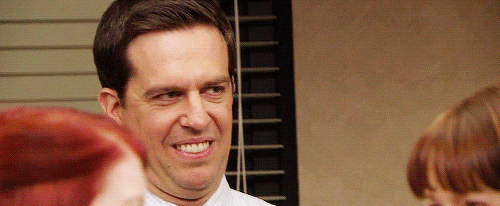 giphy.com
From his role in Sweeney Todd to being a viral sensation in the season finale spinoff of American Idol, theater was a clear choice for this theatrical "nard dog".
7. Oscar (Accounting)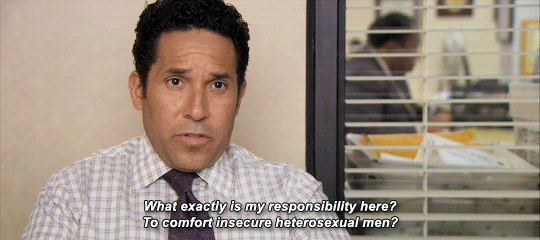 tumblr.com
The "smartest guy in the office" might as well have a "smart Terry School of Buisness degree", right?
8. Phyllis (Family and Consumer Sciences Education)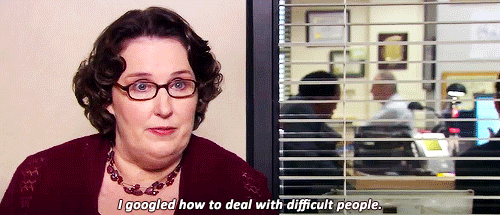 anigif.com
Ahhhh Phyllis. The motherly member of the office (even referred to as being "mother goose" by Toby's daughter back in season 2), might as well have majored in FACS. Those mittens she knitted for an ungrateful Michael Scott were a testament to her obvious skill in the family and consumer sciences.
9. Kevin (Food Science)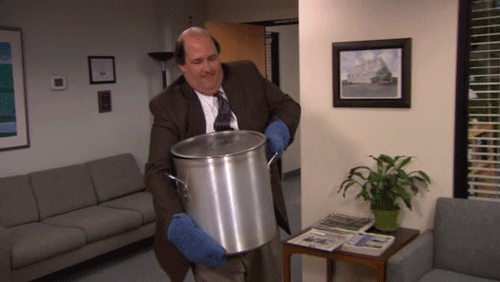 giphy.com
Where else did Kevin learn how to make his famous Malone family chili that he devastatingly spilled everywhere in that one heartbreaking episode in season 5?
10. Ryan (Finance)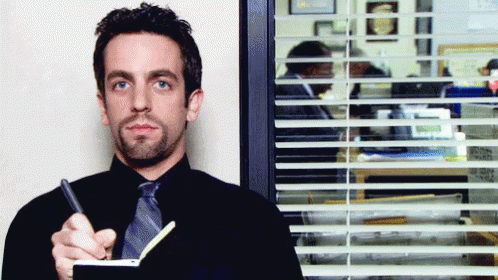 tenor.com
Too bad none of his Terry finance classes taught him how to properly use a toaster oven. Long live "fire guy".
11. Creed and Stanley (???)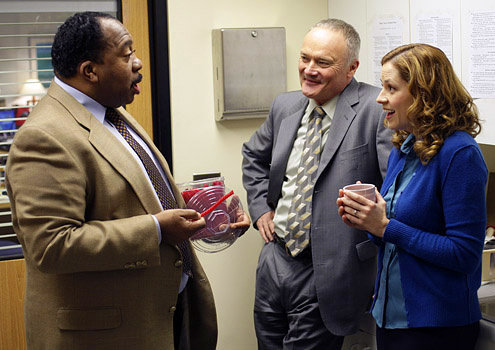 tvguide.com
Is being a huge creeper or solving crossword puzzles during work considered a major?? No? DID I STUTTER?
12. Kelly (Communication Studies)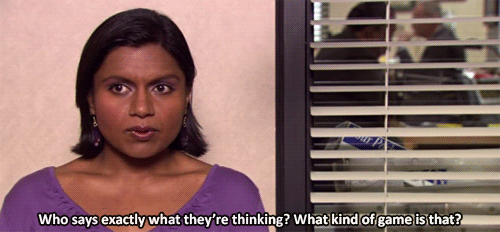 tumblr.com
This gossipy socialite is no-doubt a good fit for this major.
13. Toby (Psychology)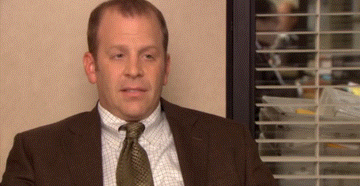 theodysseyonline.com
Last, but certainly not least, we have good ol' Toby Flenderson. I think it is safe to say that no psychology course could have prepared him to deal with the anomaly that is Michael Scott...