Please listen to my dying wish...
If you cry out, cry out in vengeance. I want you to know this could have been prevented. This could have been stopped. So let my legacy be your grief. Because you have the power to change this - to change the world.
If I die in a school shooting, it's because there was a terrorist. No, I don't know their race yet. I don't know their gender or their religion or anything like that. Does it matter? Someone wished me, and so many others, a lot of harm, and even death.
I am not a victim of the times. I am just a victim. My classmates, my friends, strangers...they are victims. The shooter is not a victim as so many people are willing to believe.
Shana Fisher of Santa Fe was a victim. This didn't happen because the shooter was bullied or any other excuse. They were a terrorist. End of story.
Thank you for your prayers.
But your prayers will not bring me back. Or the other students who died along Shana Fisher at Santa Fe. Or at the movies. At the concert. At the mall. When does this end?
At thirteen years old, I was worried about my hair and braces. So why now do I feel the need to tell my brothers to run as far as they can? To hide? To barricade? To play dead in someone else's blood?
Or to plead with them to not be brave, because I'm scared? Scared for them? Scared for me, my family, for everyone? What's changed? When do we realize that there are solutions to the problems of this new everyday life?
If this makes you sick to think about, then good. I'm glad it does. I hope it ignites a fire in you so that you may be the spark to start a revolution. I hope you join in the fight for our lives. For our children's lives.
For what would've been my life.
Start putting armed veterans in schools. They fought for you once...I know they'd do it again. Get metal detectors, locked doors, and armed guards. Take my tax money. I'd happily pay a million times over if it would mean that I got to live another day. If my brothers got to live another day. If you got to live another day.
Do something, I beg you. No, I don't want your guns, I never did. But I do want you to be worthy of a gun. Maybe you should get an 'okay' from a doctor. A recommendation from a friend. A psych evaluation.
If people who know you regularly, know your medical history and have psychoanalyzed you correctly, don't believe you should have a gun... well, then I trust that. And I think the opposite can be true, too. Deserve it. Earn it.
Does that upset you? Irritate you? I'm sorry, but my death probably irritated a lot of people too. Besides, if you're that eager to have a gun....isn't that kind of concerning anyways? No one with good intentions needs a gun like that ASAP. I don't care if it's hunting season, I think you can be patient.
I'm someone's daughter. Sister. Best friend. Future wife. Future mother. Friend. Stranger. It doesn't matter who I am. I am only one. But together, we are more. We can change the world. And my sweet friend, it does need to change.
Call your state representatives. Request. Demand. Donate to established organizations/funds. Use your time and resources. Educate yourself and others. If I die in a school shooting, I want you to know that I tried. I stood up for myself and others.
I'll put myself between the gun and the others. But that's only part of it. I'll put myself in the phone calls, the petitions... I'll put myself in between the gun and others before this situation could even happen. I'll be there before the trigger could be pulled.
I'll put myself there. If I die in a school shooting, know that I fought. I fought for the rights of children, of adults, of people. The defenseless and the scared.
I tried to save you. Will you try and save me, too?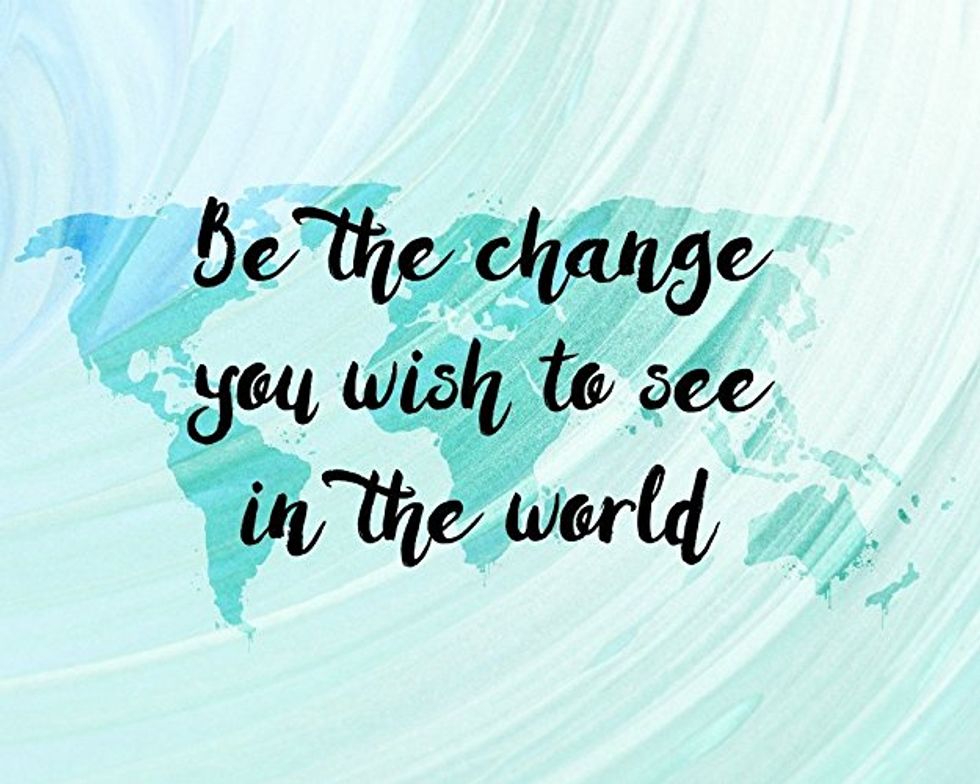 My heart goes out to those we have lost, and to the families who will grieve forever.