Two states Florida and Texas have been through so much these last few weeks with Hurricane Irma (Florida) and Hurricane Harvey (Houston, TX). There has been a lot of flooding, homes destroyed, beaches in Florida have been drained meaning with all the rain and wind, that the water from the beaches is no longer there anymore.
On August 25, 2017 – September 2, 2017, Hurricane Harvey hit Houston, TX forcing many people to evacuate and ultimately lose their houses. This Hurricane was a Category 4. The damages that were caused in this Hurricane is about $180 billion dollars perhaps more. Hurricane Harvey broke a National Record Rainfall for a Single Tropical Storm. Some damages that were a result of this natural disaster was 203,000 homes were damaged, 12,700 homes destroyed, and 507,000 people that registered for assistance with the Federal Emergency Management Agency. About 27 trillion gallons of rain was poured into Houston. Although the Hurricane has gone out to Sea many many people are still in need of help. Therefore, I urge everybody and anyone to donate to the following organizations:
American Red Cross
The Humane Society
The Hurricane Harvey Relief Fund
Houston Food Bank
The Boys and Girls Clubs of Greater Houston
Carter BloodCare
Food Bank of Corpus Christi
The Humane Society
These are just a few places where you can donate money, food, among other items. For a complete list, check out this website: https://publicgood.com/media/cnn/campaign/cnn-help...
Hurricane Irma which took place August 30, 2017 – September 12, 2017, mainly in Florida and parts of the Carribean. It is said to be the most powerful Atlantic storms ever recorded. This Hurricane really took a toll on many people fearing the losses of loved ones and losing their homes in something that they can't prevent. Hurricane Irma has destroyed so many homes, swallowed many towns and communities and overall impacted millions of people. For about 3 days it was a category 5 hurricane, the wind blew at 185 mph, and it prompted the largest evacuation in the history of the Bahamas and possibly in the U.S.
Some organizations that you can help donate too are the following:
American Red Cross
ADRA
JDC
Americares
Habitat for Humanity
The Salvation Army
Save the Children
Team Rubicon
UNICEF
For a complete list visit this website:
https://publicgood.com/media/cnn/campaign/help-for-hurricane-irma-victims?utm_campaign=Do-Public-Good&utm_medium=cnn-big-sky&utm_source=cnn&utm_content=http:%2F%2Fwww.cnn.com%2F2017%2F09%2F07%2Fworld%2Fiyw-help-for-hurricane-irma-victims%2Findex.html&title=Hurricane%20Irma%20victims%20need%20your%20help
Many celebrities have tweeted out saying that they are donating to help those that were affected by the Hurricanes.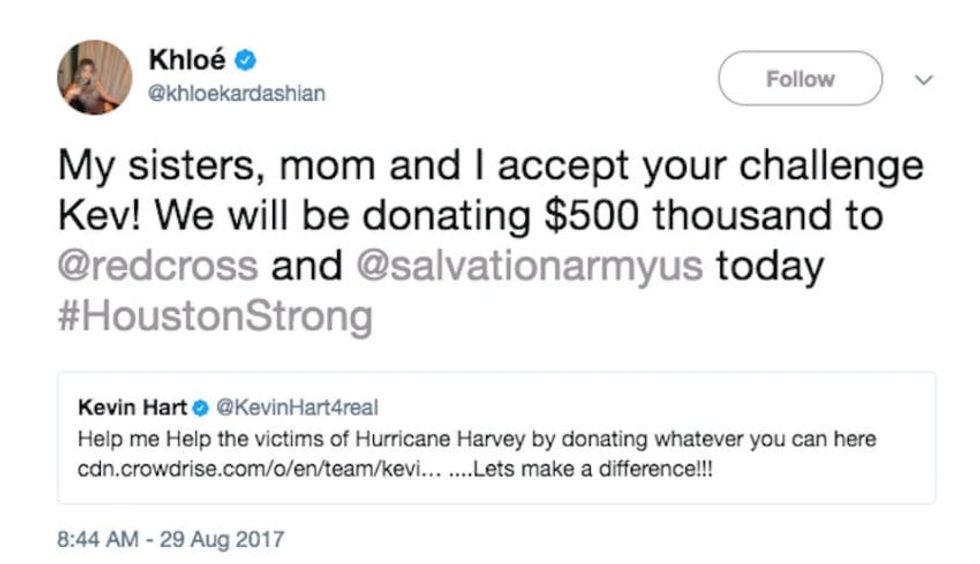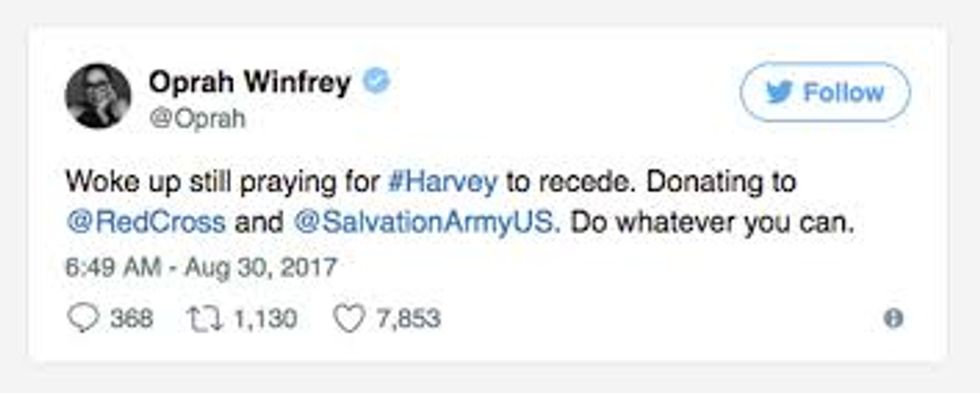 Although you may not be a celebrity or have that much money laying around there are other ways that you can help these victims. And whatever help you give to them will provide them with hope and courage. You are helping them get through difficult times.