Nowadays a lot of people claim that social media is killing real-world relationships. I argue that it's doing the exact opposite - creating long-lasting relationships. Not only that, I believe that social media is creating opportunities for people to live to the fullest. Now I know that sounds cliché but it's true. I'm living proof. Let me indulge you.
I'm fourteen. It's eighth grade. I'm a hot mess. Then again, I always am. I'm obsessed with three things. Boys. Grades. Parties. Who isn't at that age? Well, most people didn't give a fuck about grades at that point in time, but then again, I've always been a geek. The only social media account I have is Facebook, which according to them, I'm 38 years old. That's it. Always on the platform, I make the most cringy posts and comments. Now looking back, the way I talked, wrote, and took pictures was just plain embarrassing. I'm already having horrendous flashbacks just reflecting on the past right now.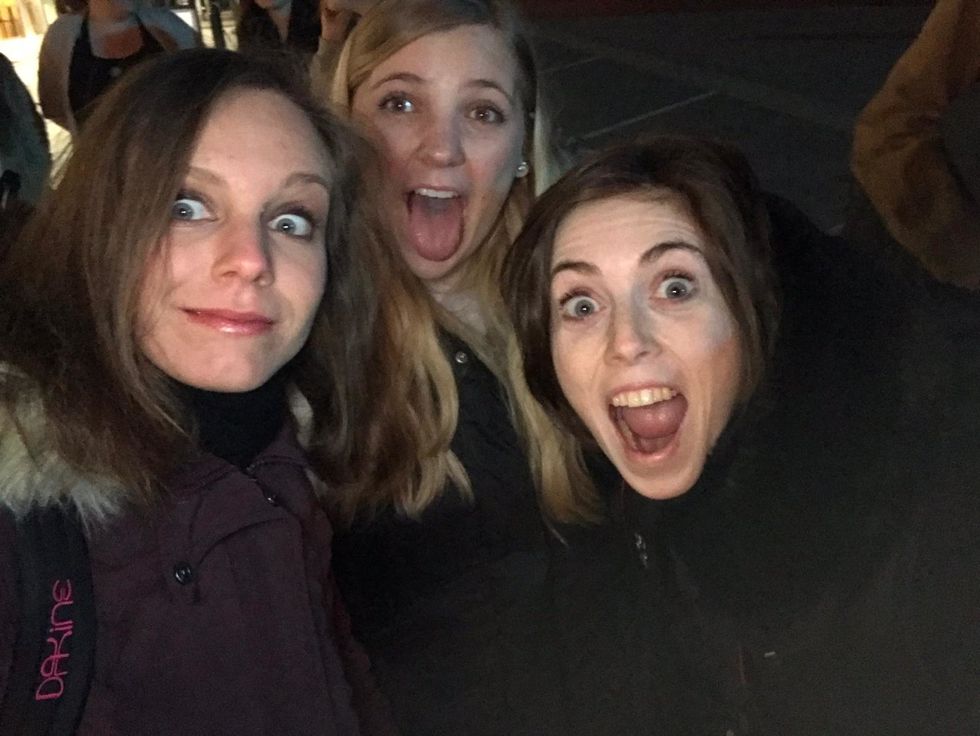 Anyway, in September of 2013, I'm sitting in a social studies class, bored out of mind, when I'm told about the magical world of Twitter. More liked nagged about it actually. I joined Twitter that night. For a couple of weeks, I tweet some random cheesy shit and then fall off the face of the Earth—at least that's what my followers think.
I'm fourteen and it's the beginning of January 2014. I stumble online across a convention for MTV's hit show Teen Wolf in Burbank, California that coming February—my birthday month. What do I do? I beg my mom to go for my birthday, and because I'm just that cute and irresistible to say no too she gives in. Flashforward to the trip and I meet most of the cast of Teen Wolf...and I LOVE IT. I mean not just meeting these fabulous people but just the overall vibe and atmosphere of attending a convention. It felt like home as I had so much in common with other attendees.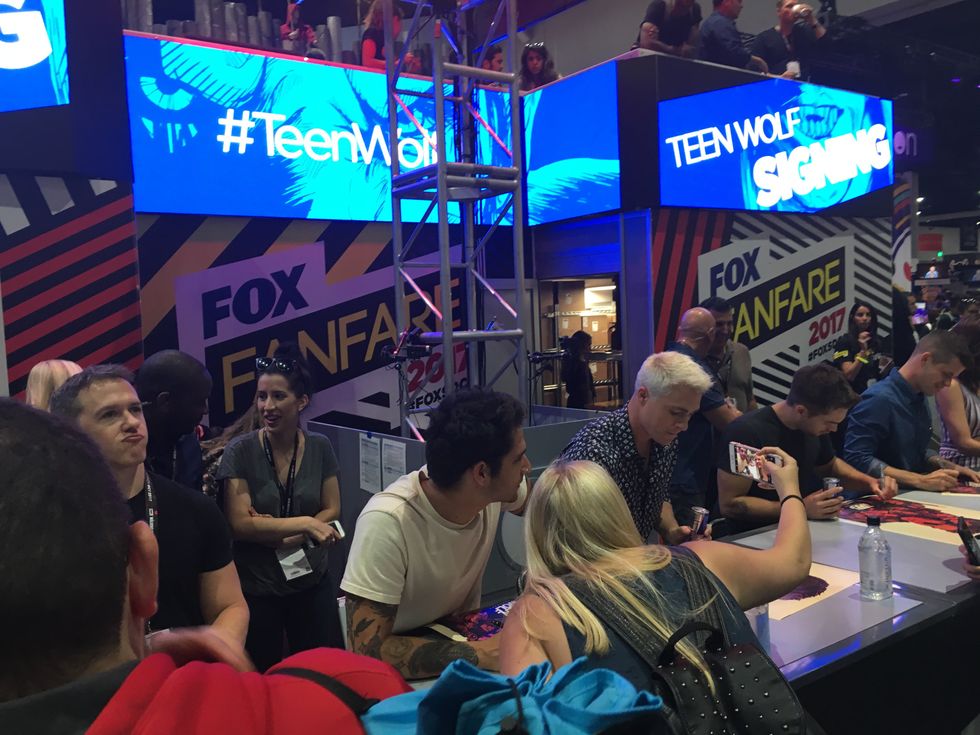 Fast-forward to December 2014. I am now obsessed with Once Upon a Time; therefore, want to meet the cast of ABC's popular show. So of course, with that goal in mind, I redownload that Twitter app. However, this time I make up a new account that would be used to communicate with the Once Upon a Time fandom. Before long I find a convention taking place that May. Where? Anaheim, California so back to the sunshine state I go. There I make life-lasting friends—Yasmin, Patricia, Kayla, and Cat. Yasmin is from California, Patricia is from London, Kayla is from Sacramento, and Cat is from Portugal.
Moreover, there is an altercation at the convention, and as a result, a girl named Lexi, who is from Los Angeles reaches out to me. Texting and calling each other often, we quickly become close friends. That July, we attend San Diego Comic Con (SDCC) together. Two of Lexi's friends—Roxy and Erin—meet up with us. Roxy is from Chicago and Erin is from Vancouver. With this all being our first SDCC experience, none of us truly understand how to get autographs and attend panels. Hence, Erin contacts her "friend," Larry, who is considered an "SDCC pro." Having attended SDCC several times now, Larry knows the loopholes to attend any panel or obtain any autographs. With his help, we end up sitting in the front row during the Once Upon a Time panel that year.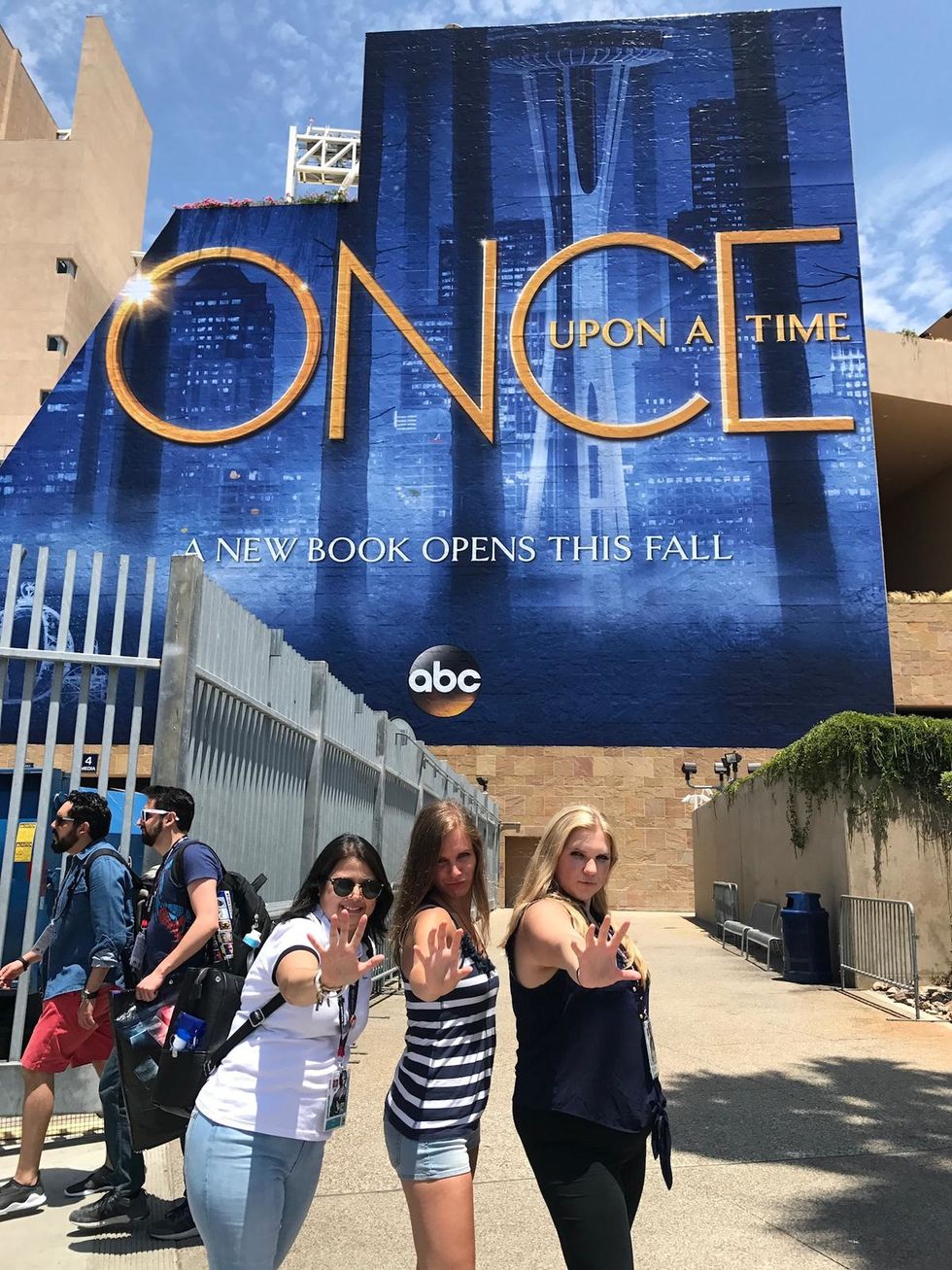 It's 2016 now and SDCC is rapidly approaching again. But Lexi isn't going this year, but I still have that strange man's twitter handler. Being as reckless as I am, I direct message him, asking if I can hang out with his group cause I'm a lonely bitch who has no friends. Okay, not exactly that, it was much happier. He says yes.
As a result, I soon become really close with Larry himself, Natascha. and Luly. Larry is from Vancouver, Natascha is from Luxembourg and Luly is from Florida.
The following year at SDCC, I become really close with Paula, who is from Brazil.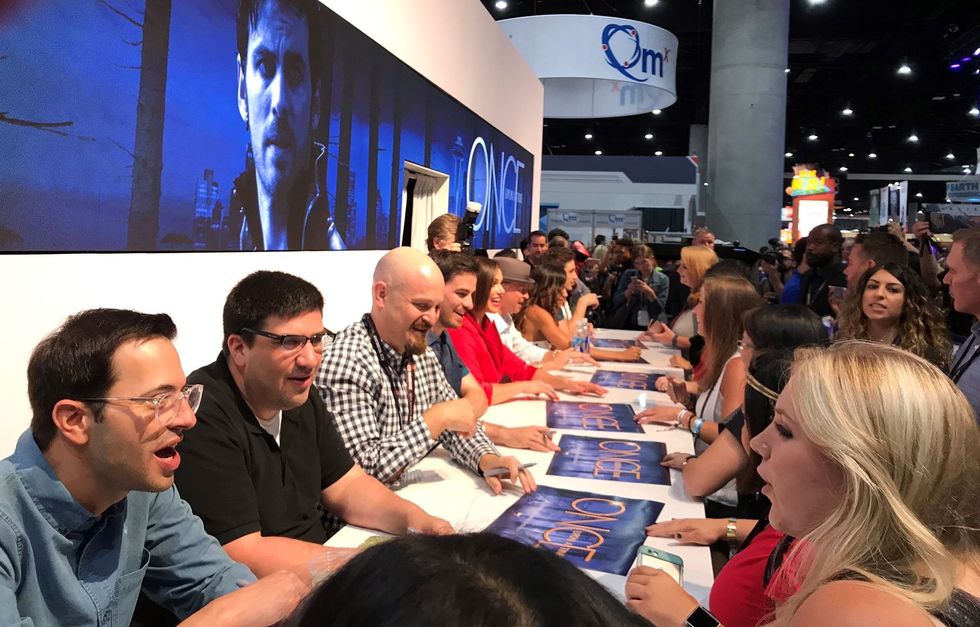 In September of 2017, Luly and I go to Dragon Con to see the casts of Wynonna Earp and Reign.
In January of 2018, Luly and I go to Vancouver to see the cast of The 100.
In February of 2018, Natascha and I go to Vancouver to see the casts of both Riverdale and Once Upon a Time.
In June of 2018, Natascha and I go to Paris to see Katie McGrath.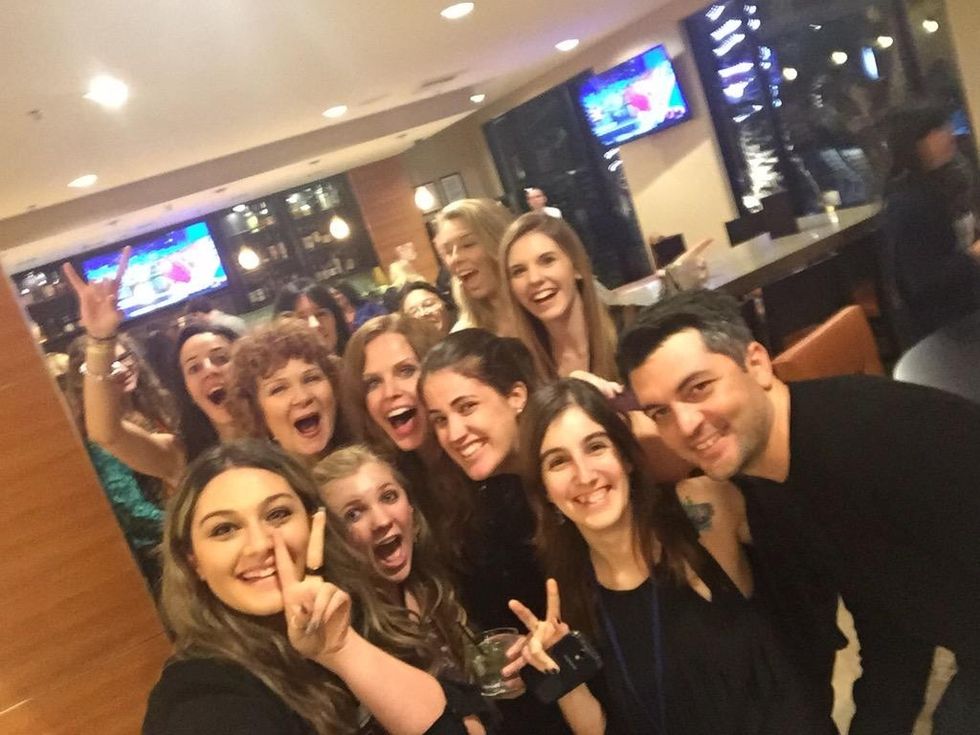 Now it is May of 2019. Where am I? What am I doing? Currently, I am majoring in Magazine Journalism at Syracuse University. But I'm still planning. This weekend Larry, Natascha, Luly and I are attending Comicpalooza, Texas' largest entertainment and pop culture event, to meet Emilia Clark. I never thought this would be how I visit Texas for the first time, but then again, nothing is simple and normal in my life. Also, this summer we're all once again going to SDCC.
Because of the friends I've made, I've traveled to so many places in such a small amount of time. From all over the United States, Canada, and Europe, I've made unforgettable memories of meeting celebrities with friends I originally met online. It's not the life I've ever imagined but that doesn't make it any less astonishing.