As an art major, criticism is something that we face all of the time. Some students are afraid of "crits" (our slang for critique talks), and their trepidation does not fare them well. Normally academic criticism is constructive and is something every artist should look forward to and seek out. As a freshman, it can be very intimidating to have your work put up for others to judge, but hopefully my advice will prepare you.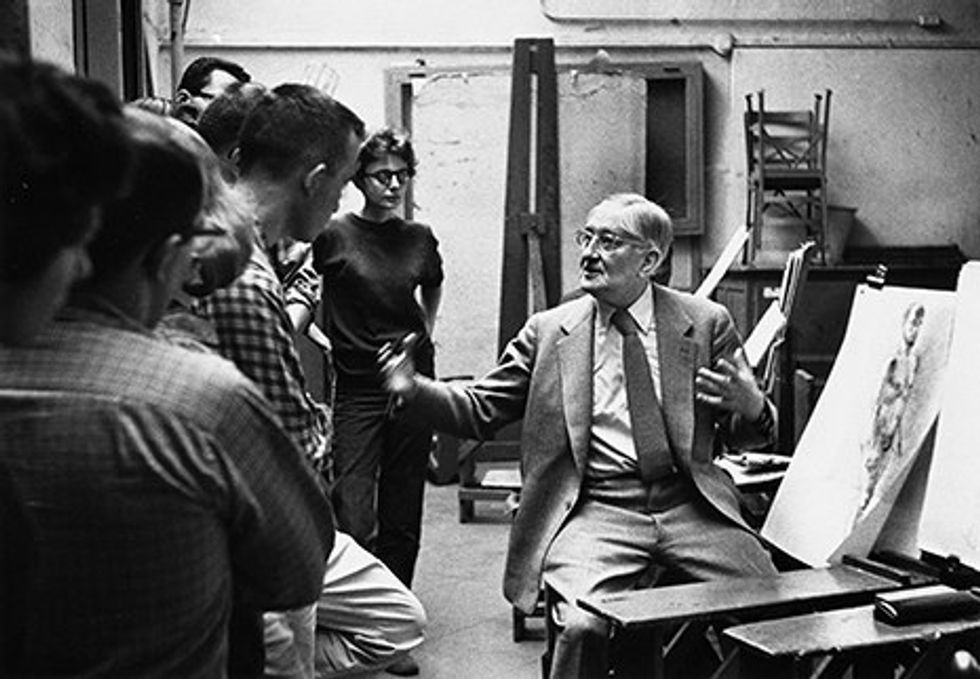 Josef Albers and students in group critique, School of the Art Institute of Chicago, 1960

Do not be afraid.
There is nothing to worry about. It is very unlikely that someone is going to tear you apart, and if they do, the problem most likely lies with them and not with you.

Be prepared.
Time and effort put into your artwork will give others substance to talk about, and then your critique will go well for yourself and others. In this case, you should learn a lot from your peer's or professor's criticism. If you don't put the effort in, you will not learn what you need to in order to move forward. It is like they say, "you get out what you put in."
If for any reason your critique goes badly and you get upset about what remarks are being made about your work, just remember that it is just an opinion. If you do not agree with it, then you do not have to take their advice. Just let it wash over you, and try not to let it bother you in the present moment. Try to understand where they are coming from, and remember, they might not be trying to bully you.
As an artist, it is easy to get attached to the work that we create. Sometimes it feels like it is a part of us, but in critique, we need to separate ourselves from the work that we have made and become more objective. The work is made in the moment, but the analytical reflection is just as important. It is also good to keep in mind that while others are critiquing, they are talking about the work and not you. This temporary disassociation from the work can be helpful for not letting any criticism impact you on an emotional level.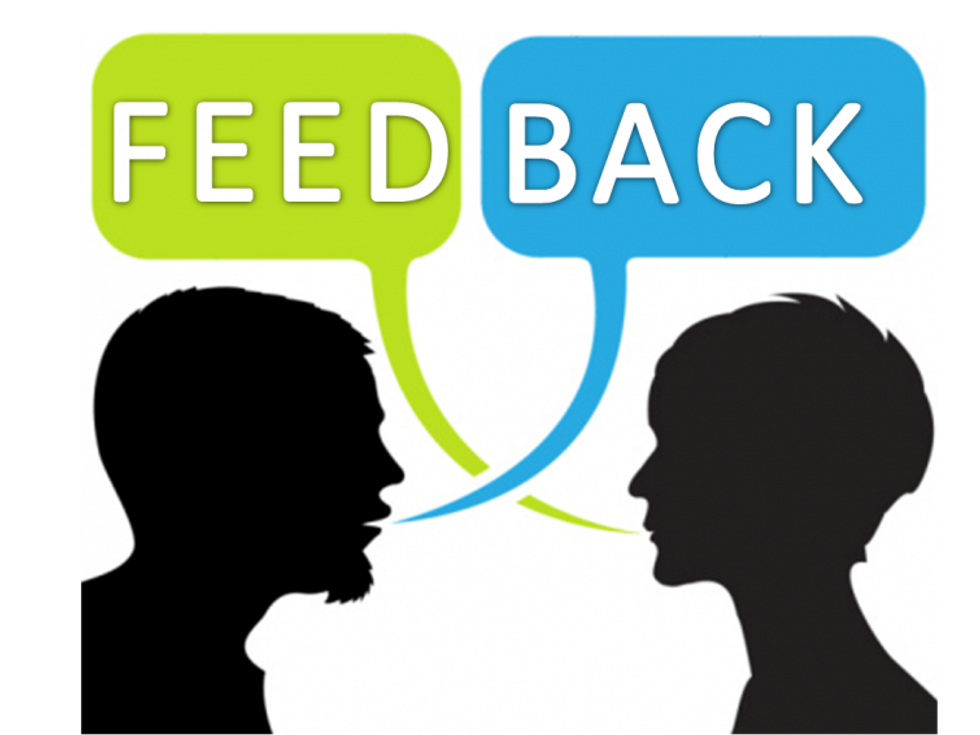 As artists, it is our responsibility to give each other feedback.
During critique, you should be an active participant, have questions for your audience about their responses to the work. A sketchbook could be handy for jotting down any comments that you feel are relevant, and writing them down will help you remember the conversation later.
As an artist, it is not wise to fear critique. Embrace it, seek it out, and in the end your work will benefit from what others have to say. Artists don't exist in bubbles, we are out in the world, and we need each other's support and advice to move forward in our careers.