Autumn is finally here after a long, hot, sweaty summer, and we fall-lovers couldn't be more grateful. But, with the return of fall also comes the return of the Basic Fall Girl, the BFG. You'll know who she is immediately because she is, "like, literally in love with fall." With her pumpkin spice latte and her desire to go to pumpkin patches, she's almost impossible to avoid.

Instead of trying to avoid the BFG, learn how to enjoy her favorite fall things, without becoming basic yourself. If you can't beat them, join them, just don't Instagram the whole thing. Here are seven ways to enjoy fall, like the BFG does.
1. Pumpkin Spice everything.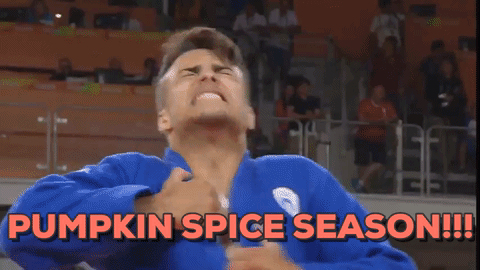 Pumpkins are the typical fall vegetable and most associated with the season, so companies have managed to turn pumpkin spice into any item you want. There's pumpkin spice cookies, donuts, candles, lattes, cakes, ice creams, and even condoms.
We have to give credit for those that indulge in pumpkin spice everything because, after a while, it can get a bit nauseating. The BFG was the first one in line when Starbucks started selling the Pumpkin Spice Latte for the season, and she will remind you every time she gets one that she's having one.
2. Cozy Fall looks.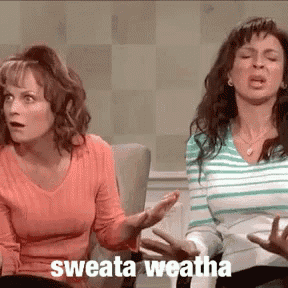 Autumn fashion is truly the best fashion. The BFG will tell you how much she loves fall because she can wear a big comfy sweater with leggings and boots, and it's "just so cute and cozy, right?" We're going to side with her on this one.
There's something wonderful about a nice cozy, warm sweater during a chilly fall day. It's the best time of year to wear those warm earth tones and get all bundled up. Be on the lookout for the endless #OOTD posts on Instagram of the BFG and her favorite fall fashion looks.
3. Pumpkin patches.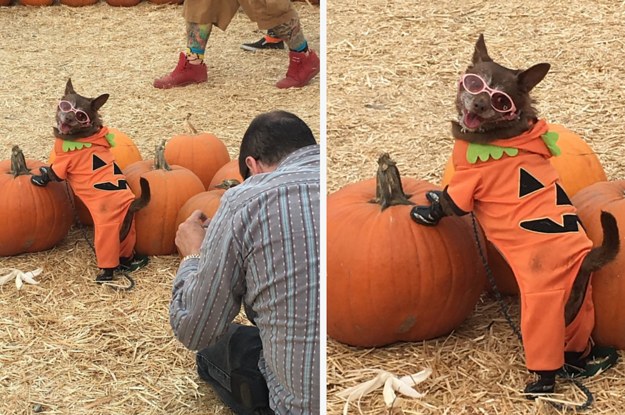 As cute and cool as pumpkin patches may seem, they're really not all that. In reality, it's a mini marketplace for people to pick out a pumpkin either for pie making or carving. Somehow, every BFG has found a pumpkin patch and deemed it "totally Instagram-worthy."
If you decide to stop by and grab yourself a pumpkin, you can bet there's a group of BFGshaving a photoshoot among the pumpkins. If you decide to go to the pumpkin patch, get ready to awkwardly shuffle around the photoshoot to grab a pumpkin that's been sat on. But, make sure to take pics of any dogs you might find having their own photoshoot in the pumpkin patch! That's a must!
4. Bonfires.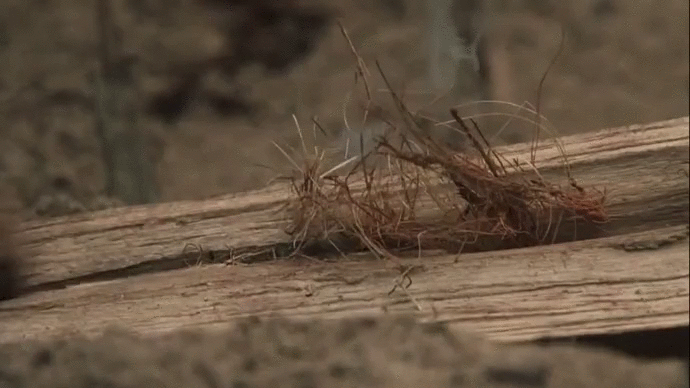 Some people only experience bonfires around this time of year, which is quite sad. The BFG will post numerous Snapchats of her at a bonfire with friends, with the obvious "Bonfire!" caption. Bonfires may be more enjoyable around this time because of the weather, but don't let that fool you- they can be enjoyed any time of year.
Put on a thick jacket and drop the tailgate for a nice night under the stars with friends. Just don't let people know it's your first time at a bonfire.
5. Flannels.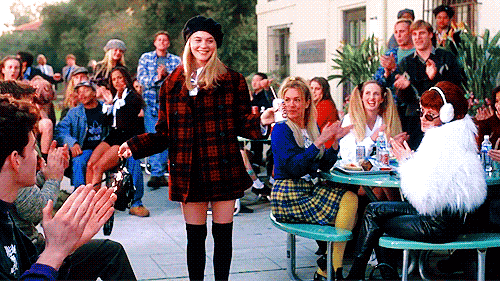 What used to be a cute, edgy clothing piece is now the BFG's go-to statement piece. Flannels are supposed to provide warmth while working at a lumber mill (shout out to all the Lumber Jacks who started this trend), but the BFG tries to incorporate flannel into every outfit.
She'll most likely be wearing it around her waist. If you choose to wear a flannel, pair it up with a denim jacket or some tan leather. Don't be basic.
6. "Friendsgiving."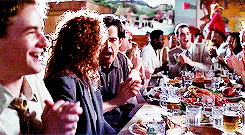 Ah, another one of the BFG's favorite fall festivity. The Friendsgiving is an excuse to get all your friends together to eat poorly made turkey and green bean casserole (because let's face it, Jennifer cannot cook at all) and Instagram it for the less fortunate people that only have time and money for one Thanksgiving.
If Friendsgiving is your time to spend with true friends, and truly enjoy each other's company, then put a little extra effort into the occasion. Buy the decorative paper plates and light way too many candles. Show your friends how thankful you are for their company.
7. Watch classic Halloween movies.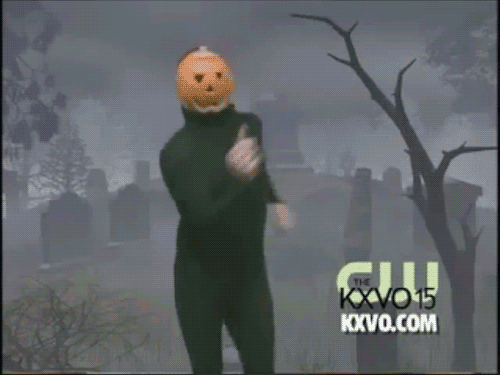 Alright, this might just be everyone's favorite fall activity. The BFG won't stop tweeting about how badly she wants to lay in bed with someone, wearing fuzzy socks and drinking a PSL, watching scary movies all day. Don't succumb to that. You don't have to be basic to enjoy this, as long as you don't tweet, Instagram, or Snapchat the whole occasion. If you're going to watch Halloween movies, grab a few friends or your significant other, and pick the comfiest spot on the couch for an afternoon full of classics. It isn't a significant event, so it doesn't need to be documented.