As a self-proclaimed #BruffSuperfan, I felt it important to spend at least one of the holiest dinners at headquarters. If you're still looking for a seder to join, not to fear–Bruff is here.
The Seder Plate
I suggest using one of the small, white plates by the sandwich bar. They're more intimate.
1. The Shank Bone
So, unfortunately, Bruff did not have a gyro option tonight, so there was no lamb to be found and definitely no bone. We did however, find a chicken nugget. The breading is not kosher for Passover, but our only other meat option was pot roast, so this was definitely the better of the two.
2. The Egg
Bruff no longer has hard-boiled eggs at the salad bar. Not to fear, we asked a Sodexo employee if he had an egg handy and sure enough, he went to the back and got one! We may have received a look of extreme confusion from this gentleman regarding why two girls were requesting a raw egg for dinner.
3. Bitter Herb (usually parsley)
There's no parsley at Bruff. But who needs parsley when there's kale!
4. Bitter Herb #2
Romaine lettuce is typically used, so we were in luck for this one. You can always count on the Bruff salad bar for Romaine lettuce.
5. Haroset
Usually Bruff has apples so that would definitely be the ideal choice because Haroset is typically some variant of apple paste. We used sugar instead (Haroset is sweet, right?)
6. Maror (usually horseradish)
Horseradish is not supplied by Bruff, but since we are at school in New Orleans, there are plenty of other spicy options circulating the dining hall. Tony's Creole seasoning was our "horseradish" of choice, but hot sauce will do just fine too.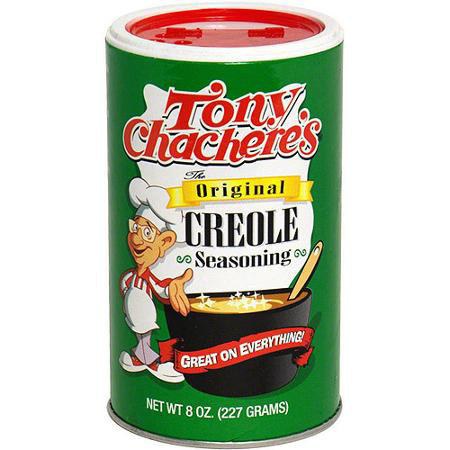 And don't forget the salt water! We used an ice cream bowl and used tap water and a salt shaker.
---
Don't even think about going near the bread cabinet! Unleavened bread only, my friends.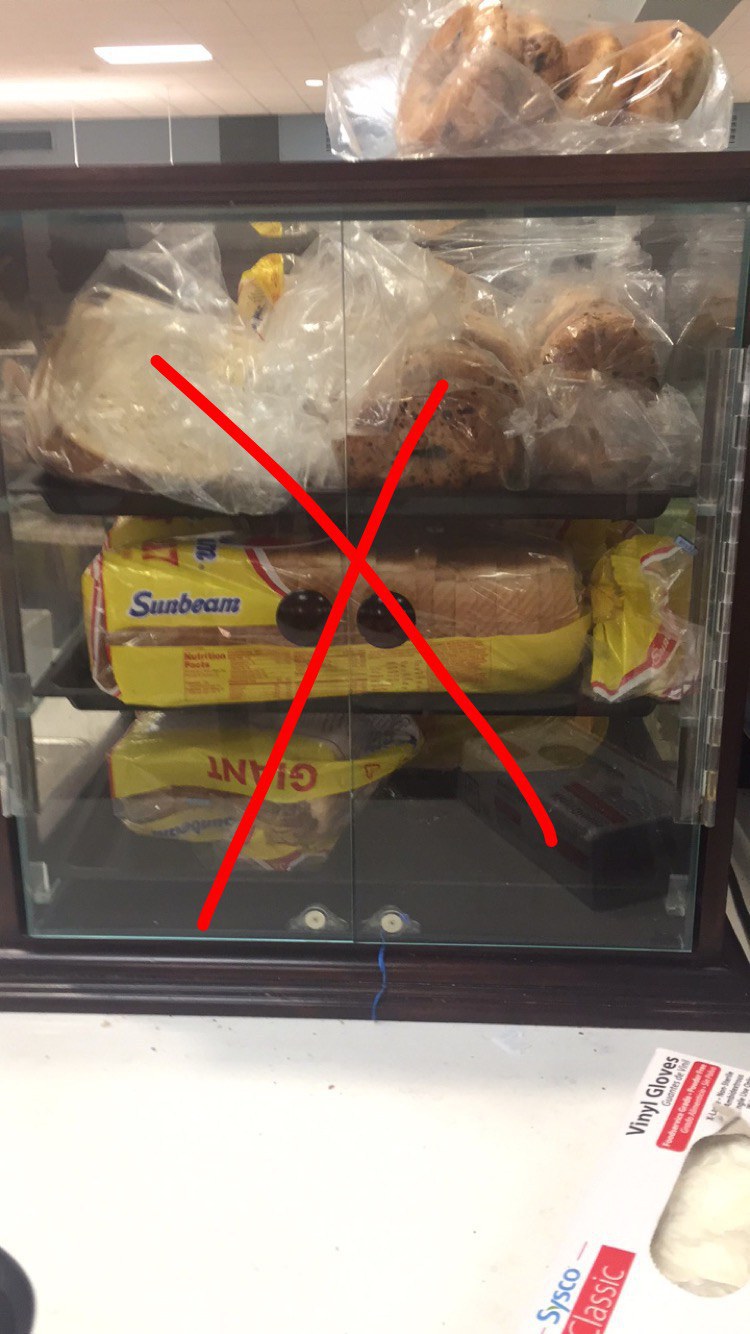 Shoutout to Bruff for supplying us with some extra things that really enhanced our Passover experience
Matzah ball soup (best day ever)

Matzah
Wine/grape juice - We are underage, of course, so grape juice was the obvious option. Shoutout to the Bruff juice machine. Side note: juice is so underrated, especially grape.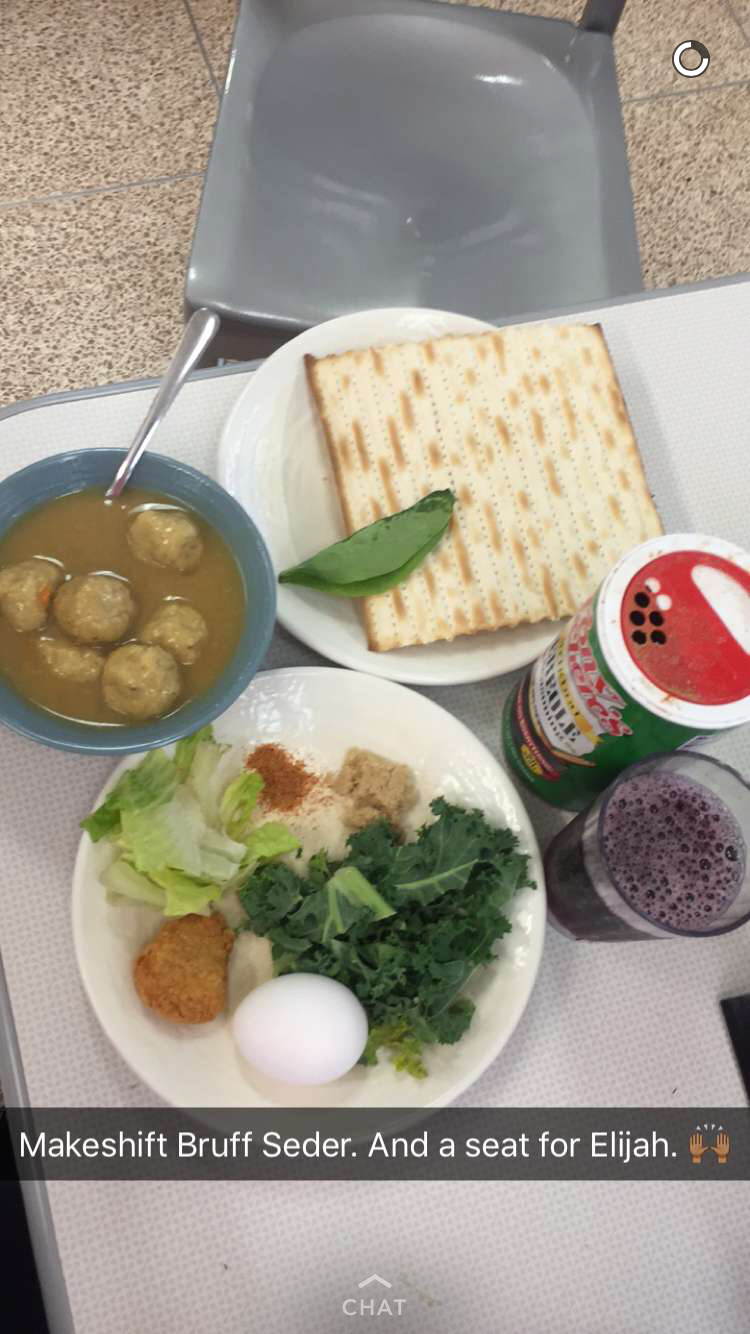 And if you really want to go all-out for the Passover experience after your meal, ask a Bruff worker to hide the afikomen.
Happy Sodexo Passover!
Cover Image Credit: Bryce Berman