For many people like myself who are about to graduate in a few months, it's time to think about what you're going to do post-graduation. While an often scary and difficult thought process, and with a lot of possibilities open, I ended up choosing to apply to graduate school. As an English major, this guide is coming from a liberal arts perspective, though I do think it will be helpful for everyone.
Step 1: Research And Finalize A List Of Schools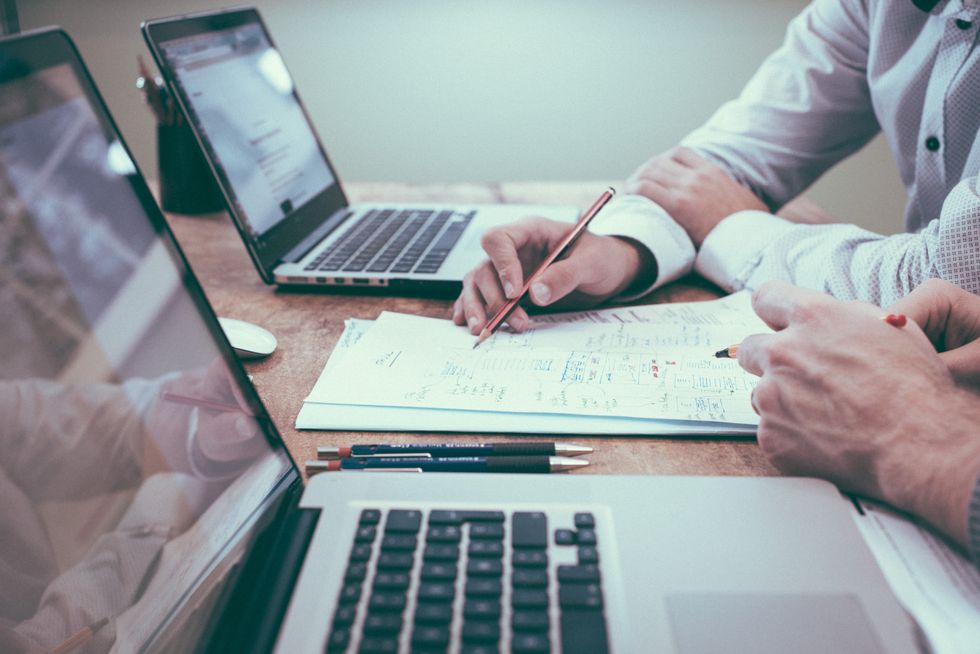 Photo by Scott Graham on Unsplash
This is arguably the most important step in the process. In my case, they did not have a graduate program for my major at my school, so I had to look elsewhere. During your own search, I would be open to several different kinds of schools: public or private, expensive or more affordable, close to home or far away. An important note to keep in mind is that you don't have to go to a top-ranking school to be successful in your chosen field; this is a common myth, especially in competitive fields. I would recommend having at least 5-6 schools on your list.

Step 2: Ask For Letters of Recommendation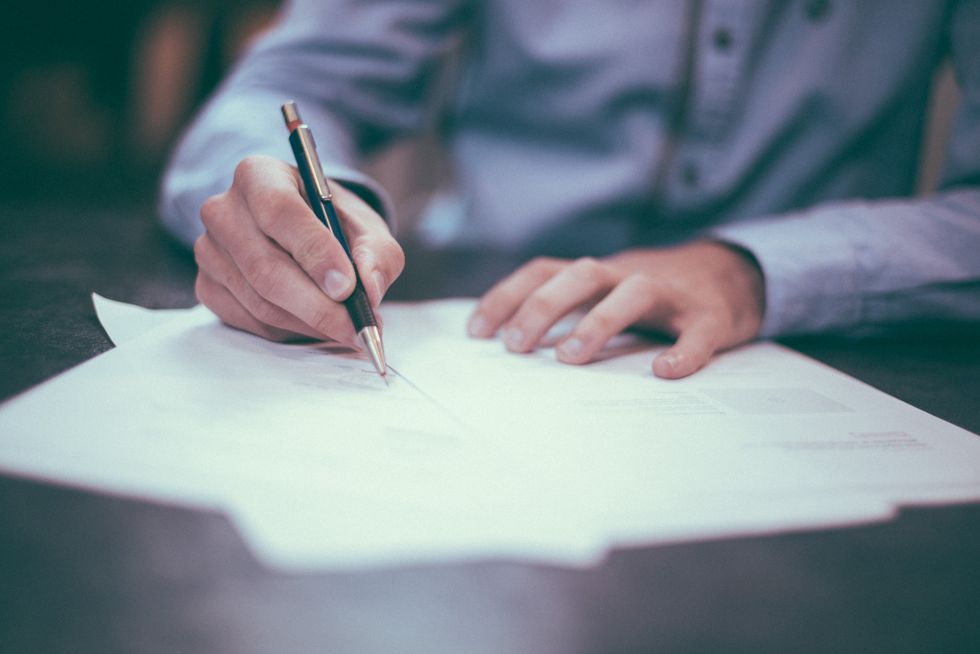 Photo by Scott Graham on Unsplash
The amount you need varies by school. For me, I needed three for all of the schools I applied to. Make sure you check the websites and get the amount of recommenders you need. Ask people such as professors, your advisor, internship/research supervisor, faculty club advisors (if you know them well), or your manager at your job. These are all people that can positively speak about your work ethic and commitment to a program like this. Don't ask friends or family members, as this may look unprofessional to who is reading your application.

Step 3: Take The GRE Exam (If Required)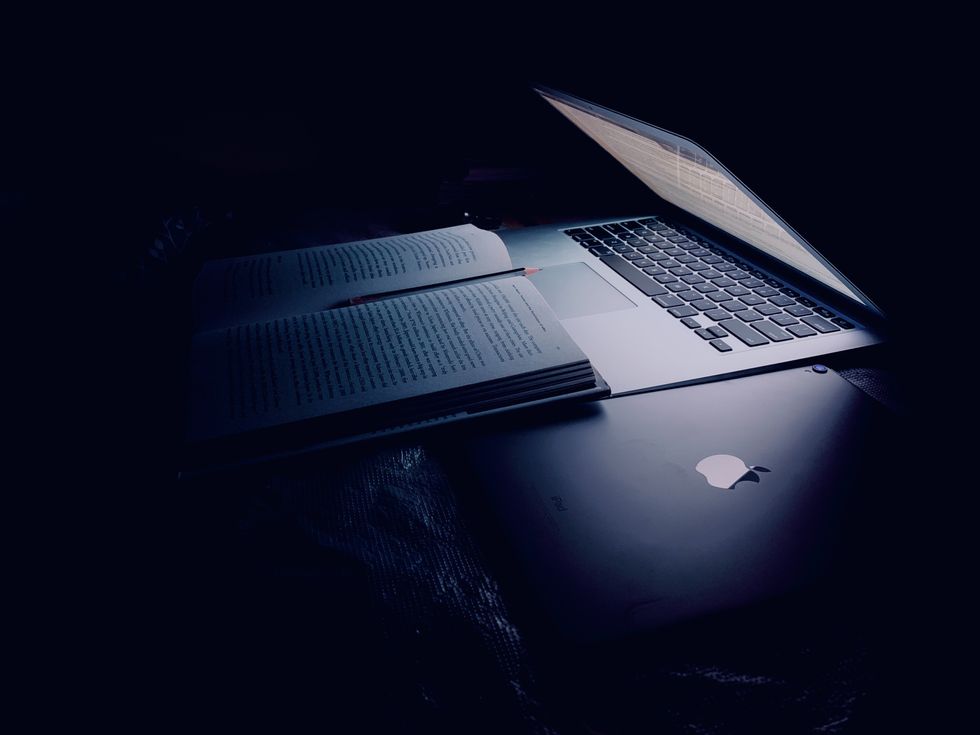 Photo by Rishabh Agarwal on Unsplash
The GRE has a similar concept to the SAT: they're both entrance exams used to measure how well you do in varying subjects. In recent years, more and more schools are waiving the GRE requirement, as it faces heavy scrutiny for not being an accurate representation of how well a student will do in school. For me personally, none of the schools I applied to required the GRE exam for my program, which was honestly a major relief to me, as I am frankly not very good at math.

Step 4: Begin Drafting A Personal Statement
Photo by Glenn Carstens-Peters on Unsplash
This essay, while short, is difficult to write. In general, you write about your experiences in undergrad, and how they made you want to seriously pursue the degree you're applying for. Make sure this essay is geared specifically to one school; this means that if you're like me and you applied to multiple schools, you have to write several of these. Review the prompt that the individual schools give you on their websites, as the wording does slightly vary from school to school. It's also a good idea to have others read and critique your essay before you officially include it in your application.

Step 5: Create A Writing Sample (If Applicable)
This also varies widely from school to school, and even program to program. Typically, you're able to write about a topic that interests you. For me, I wrote about a novel that I really enjoyed, and how it discusses the issues of gender roles and classism throughout. A lot of people use their thesis papers as their writing sample; before attempting this I would ask your professor if they would recommend it. The majority of writing samples are between 10 and 20 pages. Make sure this is an academic paper, unless you're applying to a creative writing program.
Step 6: Create/Refine Your Resume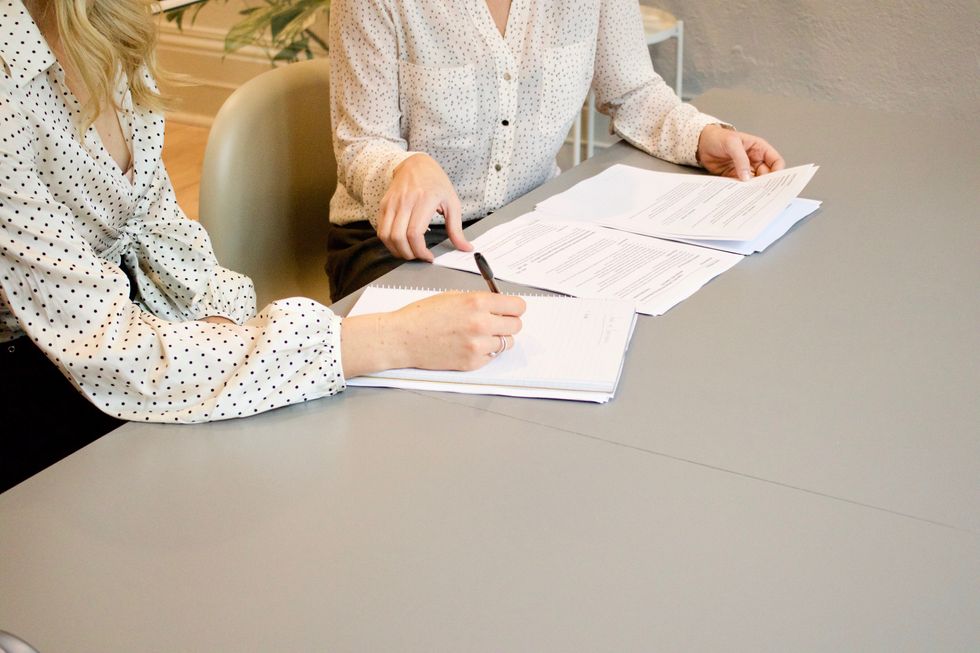 Photo by Gabrielle Henderson on Unsplash
Since you're in college, you likely already have a resume, especially if you have a job (or two). If you don't, there are a ton of resources available to help you create one. For graduate school, attaching your resume is generally a part of the application. Include on your resume your major(s), minor(s), and your GPA. Also include any research, publications, honor societies, and internships you held specifically in undergrad. Don't include positions you held in high school, unless you also held them during undergrad. I would also advise against including volunteer work unless it's directly related to the program you're applying to.

Step 7: Fill Out Applications and Pay
I'm not going to sugarcoat it: graduate school applications are expensive. They range between $50-100 per school! Though it is possible to receive a fee waiver, they are few and far between. It's a good idea to begin to save up the money for applications as soon as possible.
After you complete the process, you will have to wait a while to hear back from schools. The quickest I heard back was 3-4 weeks, and some schools took several months to get back to me. Some schools may interview you, while others will either accept or reject you without an interview. If you do get rejected, don't take it personally! Getting into graduate school is competitive, especially for top-ranking programs.
You got this!